Can I bring marijuana on a cruise ship? The short answer is no.
Bringing marijuana (or cannabis) on a cruise ship is strictly forbidden, and if caught, it could put a damper on your vacation and leave you with a hefty fine. But there is a little more to the story.
Cruise ship policies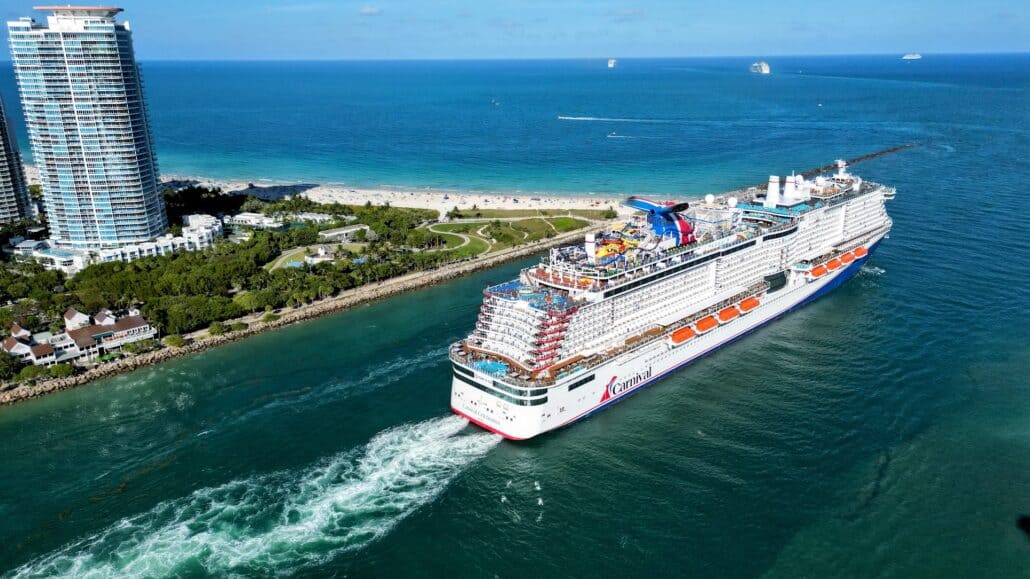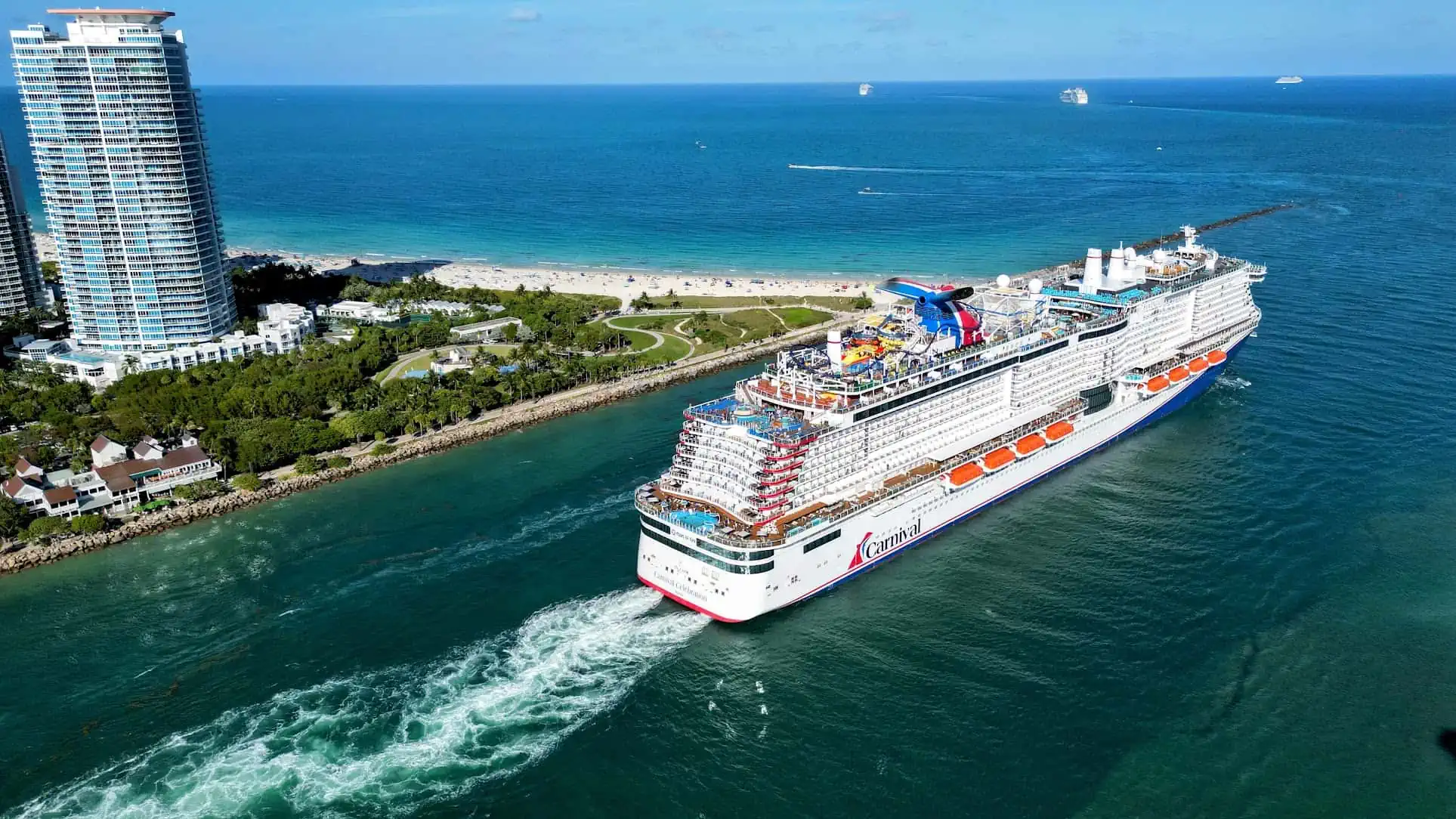 Cruise lines have strict policies regarding marijuana onboard.
Even if you can have cartridges or other forms of marijuana legally on land, you can not bring them onto a cruise ship. Violating this policy can result in being removed from the vessel and potentially facing legal consequences.
Does Carnival check for marijuana? Yes. Carnival Cruise Line's ticket contract states: "Our policy strictly prohibits any form of illegal drugs, including marijuana, onboard our ships."
Marijuana, even for medicinal purposes, remains illegal under federal law.
Violating these policies puts you at risk of being kicked off the cruise in a foreign port and paying a $500 fine before finding your way home from the next port of call.
For example, if you get caught smoking marijuana after just leaving Miami and your next port is Cozumel, Mexico, you will be booted off the ship as soon as you dock.
Medical cannabis and the cruise industry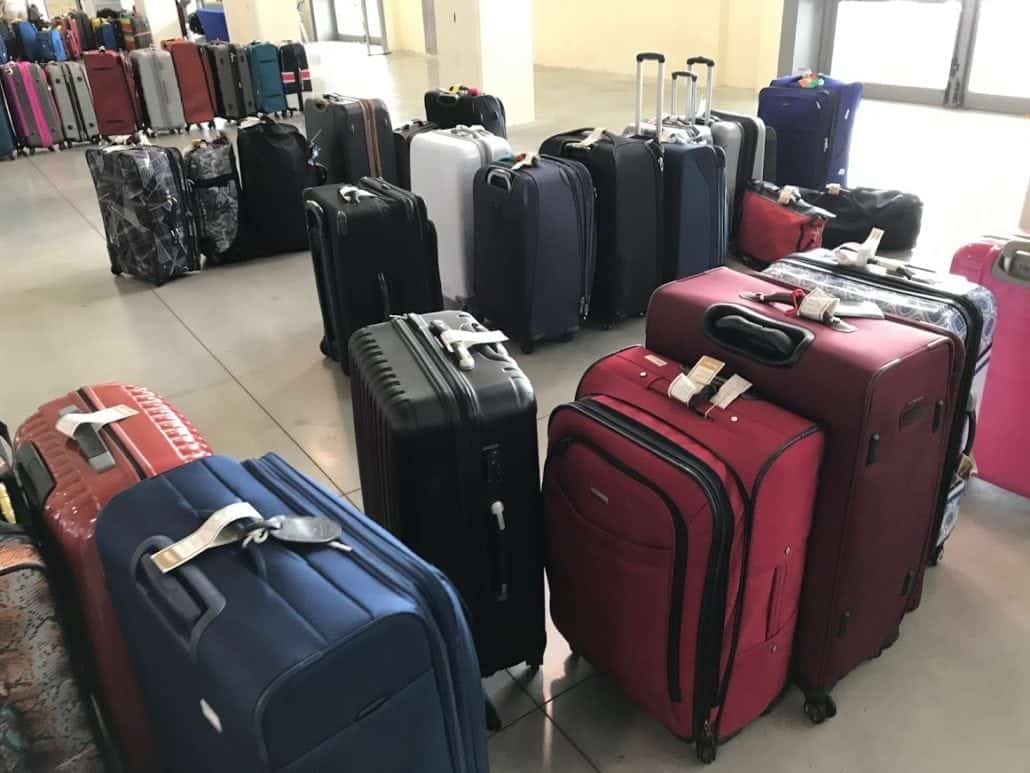 Even if you have a medical prescription for marijuana, cruise lines prohibit it onboard their ships.
Carnival Cruise Line President Christine Duffy has said publicly that the cruise line follows Federal laws regarding controlled substances "without exception," — which means even medical marijuana patients are not allowed to bring cartridges or other forms onboard.
"Let me remind people that while marijuana and cannabis products may be legal in some states, we are required to follow federal law," said Duffy in a video on its cruise ships.
Drug Detection Dogs at the Cruise Terminal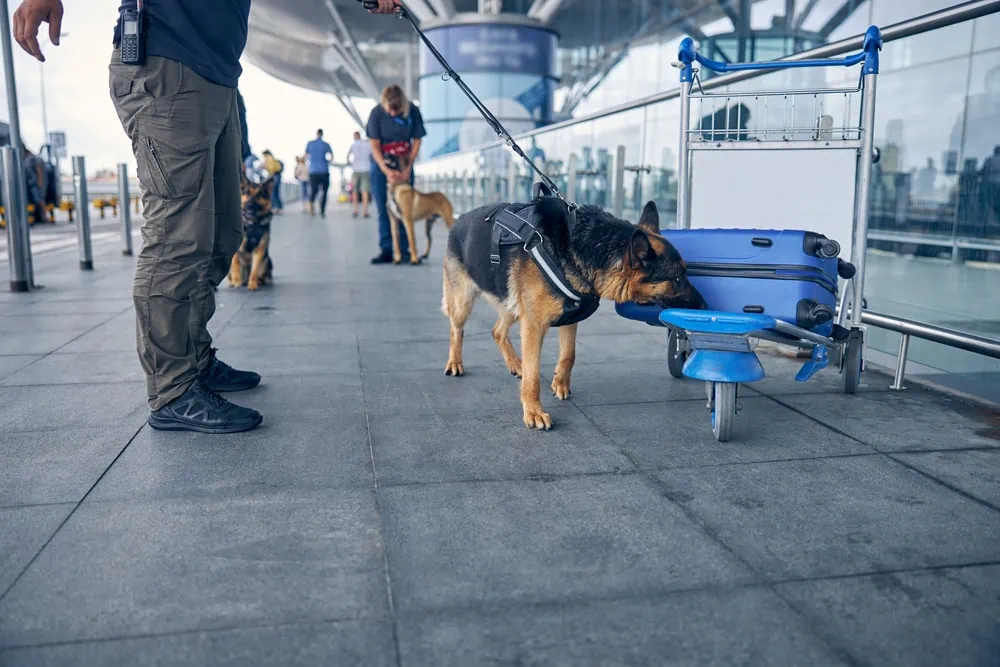 Carnival Cruise Line has recently implemented drug detection dogs at many U.S. homeports where smoking weed on cruise ships has been an issue.
Essentially, the police officer makes you put all your luggage on the ground before boarding the ship, and the dog will sniff each bag until it has a hit. If the dog is alerted by your bag, they have the right to search.
RELATED: Carnival Doubles Down on Troublemakers with Hefty Fines
If the officer finds drugs in your bag, you are automatically not sailing on the cruise, plus any penalties for being caught with drugs in the local jurisdiction.
In addition, having a criminal record for drug possession could have long-term consequences for your future travel plans.
Remember that some ports (notably in Canada) will not let you debark the ship if you have a criminal record.
Drug Detection Dogs on the Cruise Ships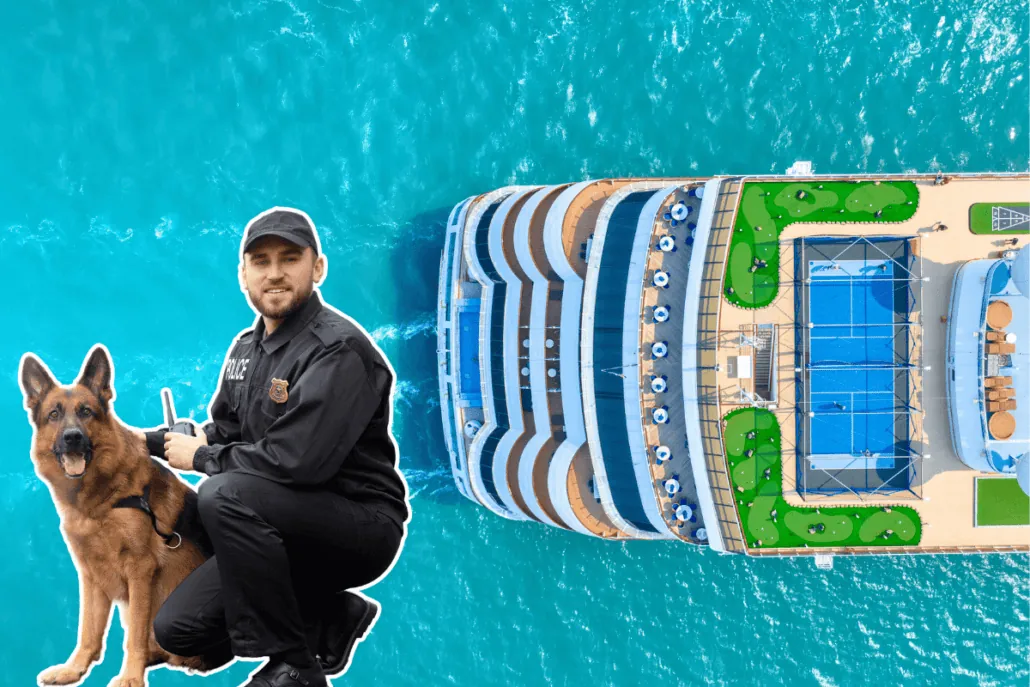 To take it a step further, select Carnival Cruise Line sailings have drug detection dogs sailing with you, and they could spot-check any time during the voyage or coming back on the ship. These dogs are looking for substances of all kinds, including cannabis and other recreational items.
Sailings can vary and are selected randomly, so you should assume that a drug dog will be on your cruise.
Drug detection dogs have been spotted on sailings three to five-night voyages out of Florida and New York (as of October 2023). These cannabis-seeking dogs are actual residents on the cruise ships.
Remember, you abide by the cruise line rules when sailing on a cruise ship. Even in international waters, you must follow the cruise line rules.
Avoid Local cannabis Sellers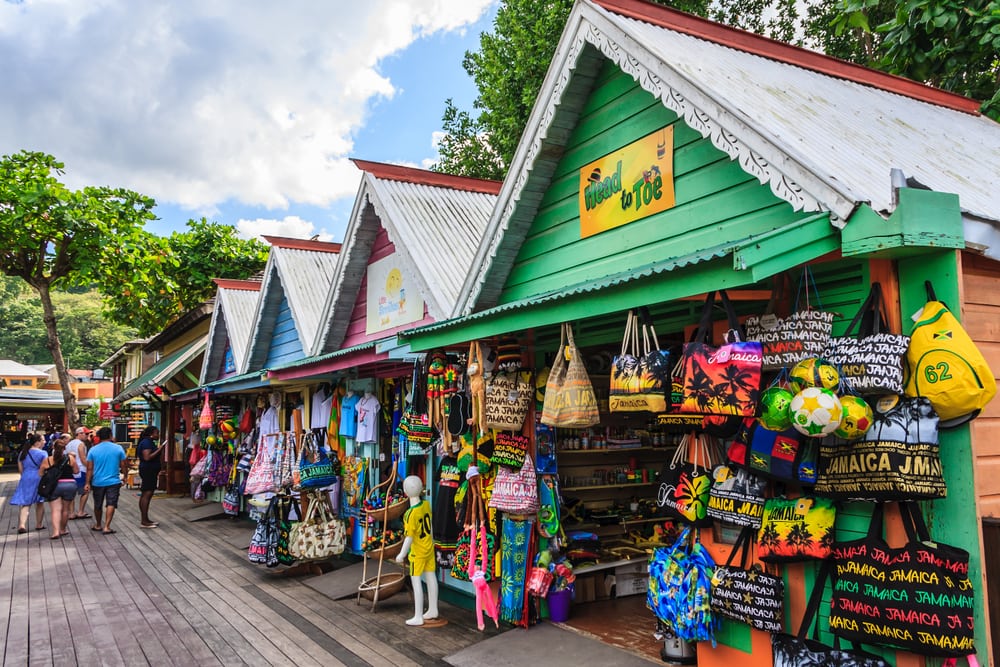 While in port, a local may approach you to sell you weed. I've been offered marijuana and cocaine in ports like Nassau, Cozumel, and Ocho Rios, Jamaica.
While Jamaica is known for its "herb and reggae," be mindful. Things can go in the wrong direction very quickly for several reasons.
RELATED: Cruise Couple Busted Onboard Ship
The locals like to prey on cruise tourists because it's an easy sell. Cruisers are only on the island for a few hours and then off to the next port of call.
The local sellers will tell you what you want to hear to make the sale, including that taking on the ship is legal. They will tell you things like you can take the substance onboard. You can't.
Marijuana-friendly cruise ports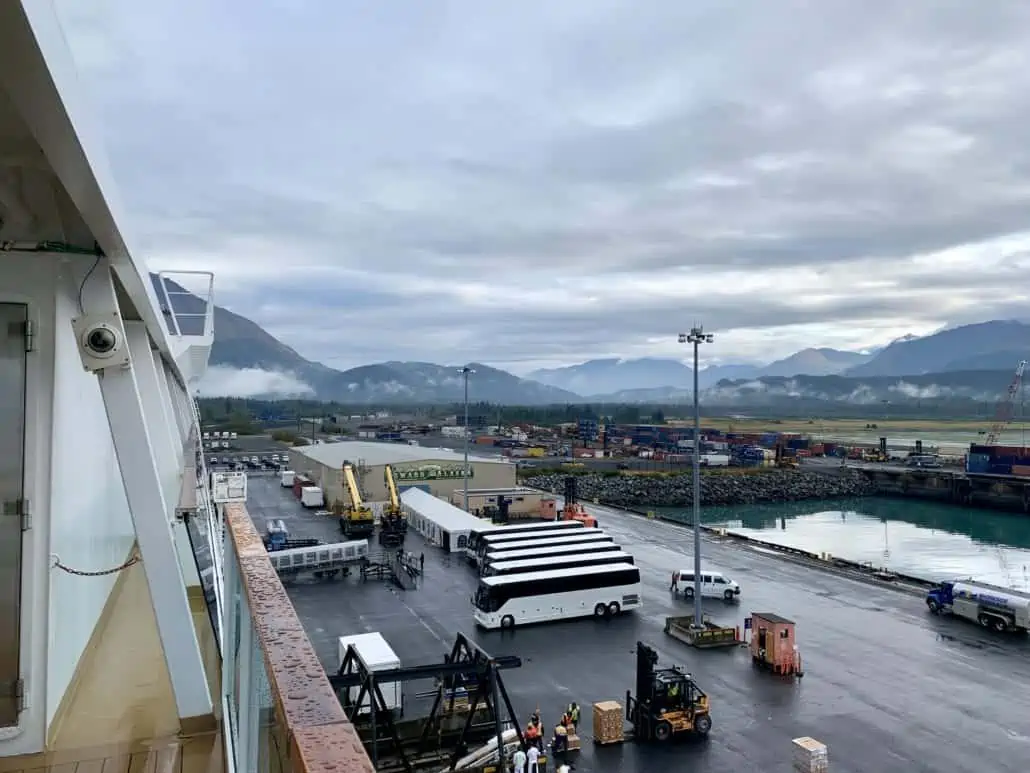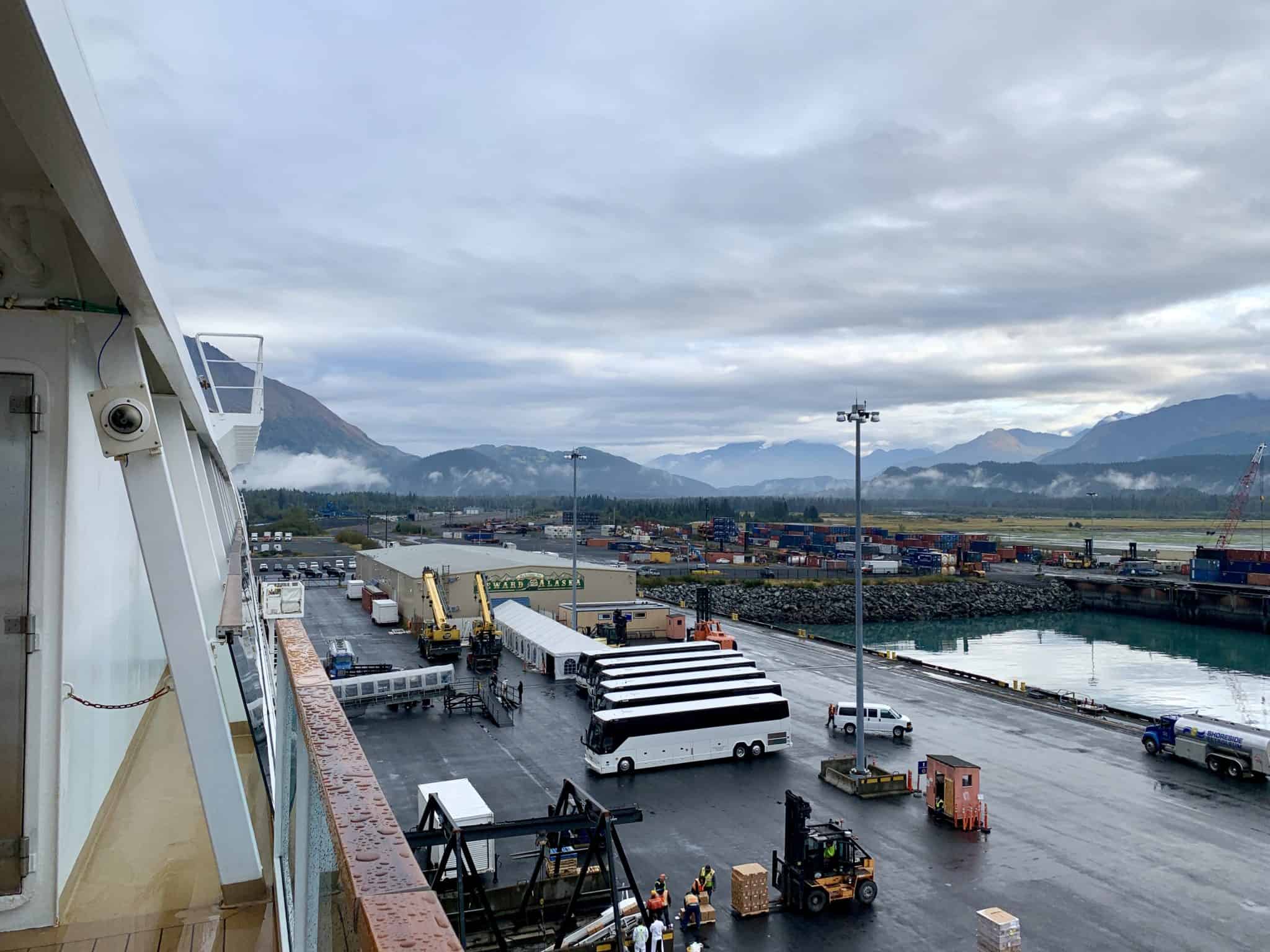 Several states and countries allow the recreational or medical use of marijuana, including Alaska, California, and Jamaica.
If you're planning a cruise and wondering if you can bring marijuana, knowing the laws for your destination is critical.
While bringing marijuana on a cruise ship may not be allowed, alternative options are available. Many ports have legalized marijuana and offer tours or dispensaries where passengers can purchase and consume it legally.
Technically, the cruise line has no say in what you do while in port if you keep it off the ship.
Cruise Ships and CBD Oils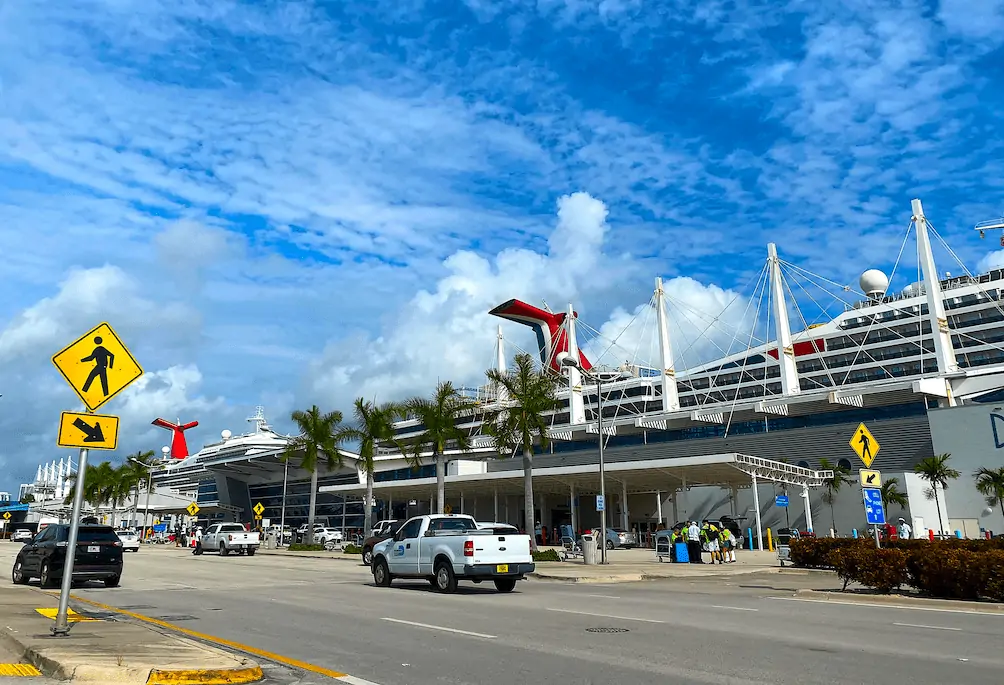 Many use CBD Oil as an alternative. However, most North American cruise lines also forbid that onboard.
Carnival Cruise Line's FAQ page says, "While certain CBD products used for medicinal purposes may be legal in the U.S., they are not legal in all the ports we visit and therefore are also considered prohibited items." It says, "Guests must consult their physician for other suitable alternatives."
Cruise ships that have a zero-tolerance policy
At the time of publication, bringing marijuana is strictly prohibited on cruise lines such as Azamara, Carnival Cruise Line, Celebrity Cruises, Disney, Holland America Line, Oceania Cruises, Princess Cruises, Regent, Norwegian, and Royal Caribbean. This is only a partial list. Check with your cruise line first.
Prescription Marinol, an alternative choice, is permitted onboard the Holland America Line cruise ships.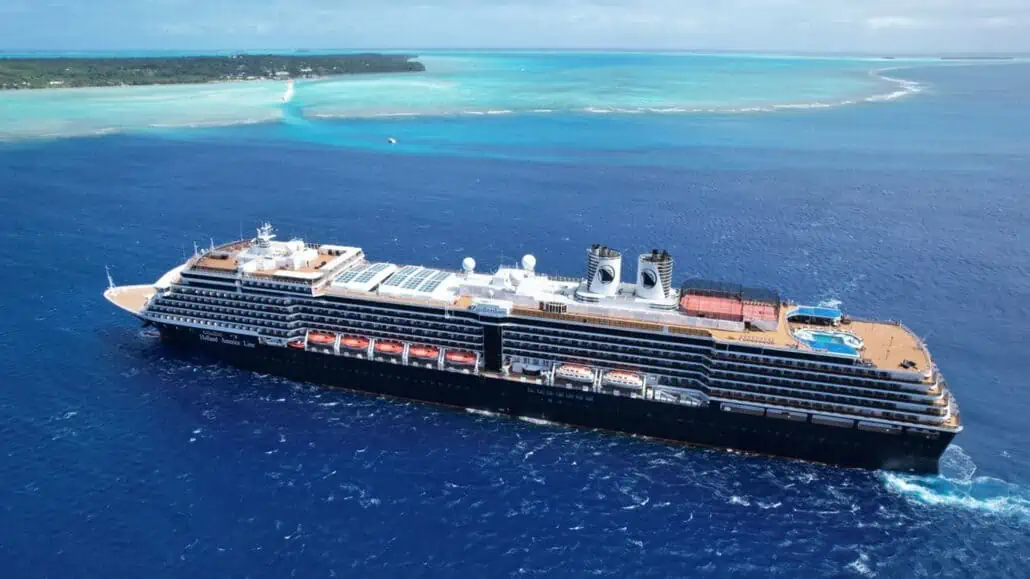 Holland America Line's website says, "Prescription medical marijuana is not allowed on board. Possession of marijuana, even if by prescription, is a violation of US law, may be a violation of the laws of countries the ship may visit, and may result in referral to law enforcement authorities. Prescription Marinol, an alternative to marijuana, is permitted on board."
Check with your cruise line regarding updates to CBD and other questionable items. Until federal laws change, passengers shouldn't bring marijuana on any cruise ship.
(Note: Policies change from time to time. Always check with the cruise line.)
Closing thoughts: Can I bring marijuana on a cruise ship?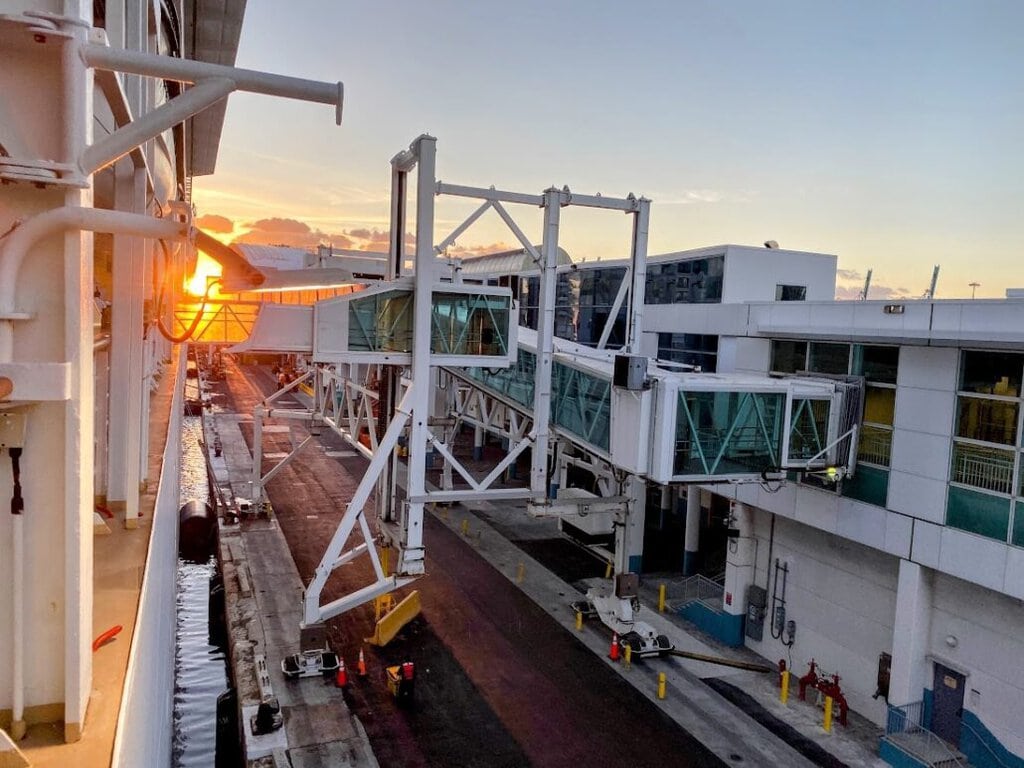 You are an adult, and I can't stop you from making decisions. I can only advise you on what I've seen over the past three decades of cruising. Getting caught and possibly being blacklisted from the cruise line is not worth it.
READ MORE: Prohibited Items on a Cruise Ship