Traveling by ship is always exciting. And while gazing the marine landscape in the daytime and enjoying the sights of the sky in the night, you might be inclined to relax and have a good vape session. But can you take your electronic smoking device onboard? And are there any vaping rules you should follow? Let's see.
What Are the Cruise Lines' Policies?
Generally, the use of e-cigarettes on cruise ships is regulated by the same rules as smoking. There're no special places for vaping. You will vape in the areas where smoking is allowed.
Cruise companies develop their own policies of vape pens use. And they tend to vary depending on the line you're traveling with. Here're the regulations of some of the most popular cruise lines: 
Carnival allows using vaporizers in designated exterior open deck areas, and common areas like nightclubs, the Casino, and Casino bar. However, the Carnival Vista and Carnival Sunshine don't allow indoor casino and bar vaping. 

Royal Caribbean permits e-cigarette use in designated outdoor areas of the starboard side of its ships. Only Oasis-class doesn't have indoor vaping areas at the ships, but travelers can vape in its Casino. 

Princess Cruises is quite loyal when it comes to using vape pen mods in the rooms (but not on the balcony). It's also possible in designated areas. 

Costa Cruises also allow passengers to vape in their cabins and in certain areas like the cigar lounge. 
What if you dare to use your gadget somewhere where it's banned? Most cruises charge a $250 fine for violation of their vaping policy. 
How to Pack Your Vape Gear and E-liquids for the Cruise?
Shipping electronic smoking devices must compline with regulations. Packing your e-cigarette for sailing will be almost the same as for flight. The problem with any electronic device with a lithium-ion battery is that it has a tendency to catch fire or explode if it suffers damage or overheats. That's why strict guidelines are developed for transporting those items on ship or plane. 
So, this is how you should pack your vaporizer pen when going on a sea trip:
Disconnect the battery. Take a spare one in case you won't have an opportunity to charge the device. If you travel often, buy a special battery case. Thus, you prevent the batteries from damage. 

If the battery can't be dissembled, make sure the power button is turned off and secured so that it can't be turned on accidentally.

Put your e-cig in its original box. Thus, it won't move around inside your luggage and get damaged. If you lost it, find another proper carrying case. 

Don't forget to take enough amounts of replaceable components, such as coils and wicks, and a charger.
And this is how you should pack e-liquids:
Decide how much e-juice you need for your whole trip. It won't a problem if you vape regularly. It's important to stock the volume of e-liquid that is enough to last until return as you won't be able to buy it on board. And what are the chances that you find your favorite brand in a place you're traveling to?

Store your e-juice in plastic bottles. The risk of cracking will be lower than with glass bottles. 

Place the bottles in a plastic bag with a zipper. 
If you're going by plane, you should follow the mentioned rules and a few more:
Dissemble all the removable parts from your vape pen. 

Keep all vaping gear in your check-in luggage.

Store your e-liquids in the bottles of no more than 100ml.
What Are the International Vaping Laws?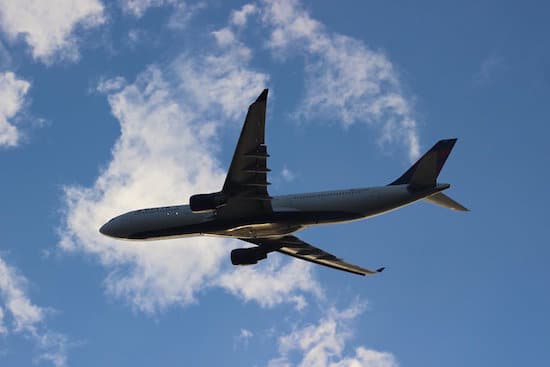 Many ships sail international waters where the international maritime law applies. In territorial waters, the laws of a particular country are applicable.
Some countries ban vaping. Lucky for vapers, local vaping bans aren't applied to the ships. So, you'll only have to comply with the rules of the specific cruise boat.
It's very important for a vaping traveler to find out the laws of a chosen destination beforehand. Some countries ban vaping altogether. Others prohibit the use of nicotine-containing liquids. The regulations vary from country to country. You can check them at the ever-changing Wikipedia.
What if you dare to violate the law? The consequences may include confiscation of the vaping device, a fine, or even imprisonment.
The Consensus: Vaping on Cruises
Here're some general tips for any vaper who is going for a sea or ocean trip:
Vaping regulations are constantly changing. So, prior to your travel, call and check a specific cruise line vaping policy. 

Also, make inquiries on the requirements for packaging for a smooth security check and overall onboard safety.

Check the government websites of the destination country and find out local laws and regulations regarding e-cigarettes use.

In the first day, ask the staff if vaping is permitted, and clarify the areas where you're allowed to do that. 

Comply with rules and be polite and courteous. Why ruin your own vacation by doing something your "co-cruisers" are not fond of? 

Before using your oil vape pen, make sure you're not in a non-smoking area. It's easy to know by checking the signs on the walls.
It may seem that a going on a cruise may be not the best way of traveling for a vaper. Indeed, it has some advantages.
Though you can't vape wherever you want on a ship, you actually can't do it at all on planes and in public transport.
You may not want to invest in a special carrying case for your vape and pack everything according to some requirements. But those rules are necessary not only for security staff but it's actually a comfortable and smart way of transporting your vape gear which decreases the risks of its damaging.  
So, be respectful and conscientious, and you'll have a good time.