(Updated May 15, 2020 8:58 a.m. ET) Carnival Corporation (CCL) announced on Thursday morning that a round of layoffs and furloughs are coming. The North American brands consist of Carnival Cruise Line, Holland America Line, Seabourn, and Princess Cruises.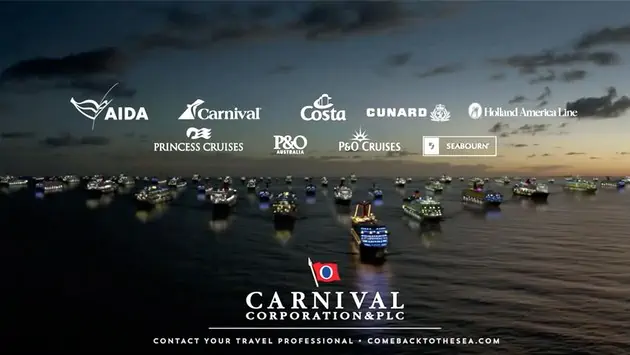 In a press release, the company said they are taking steps to strengthen its liquidity through the pause of operations.
"Taking these extremely difficult employee actions involving our highly dedicated workforce is a very tough thing to do. Unfortunately, it's necessary, given the current low level of guest operations, and to further endure this pause," said Carnival Corporation & plc President & CEO Arnold Donald.
Last month, Carnival Corporation completed a successful financing effort with a heavily oversubscribed offering of senior secured notes, senior convertible notes, and common stock, netting $6.4 billion of additional liquidity.
Carnival Cruise Line President Christine Duffy said, "Our employees are the foundation of our success.  We are saddened by these decisions and are sorry that we must implement these measures.  Many very talented people are being impacted, through no fault of their own, and we have worked to craft severance and furlough plans that recognize their contributions to our company."
Carnival Cruise Line has released over 800 shoreside employees from their Florida office. While on the West Coast, Holland America Line and Seabourn Cruises laid off or furloughed 50% of their staff. In California, Princess Cruises is doing a combination of furloughs, pay cuts, and layoffs.
Earlier this week, President and CEO of Holland America Line, Orlando Ashford announced he would be stepping down at the end of May. Departing alongside Ashford is Rick Meadows, President of Seabourn Cruises, a 35 year veteran of Carnival Corporation.
Norwegian Cruise Line was the first cruise line to furlough employees in mid-March.
In April, Royal Caribbean laid off or furloughed 20 percent of its workforce.