Carnival Cruise Line's website went haywire over the weekend, showing a heavily discounted beverage package glitch.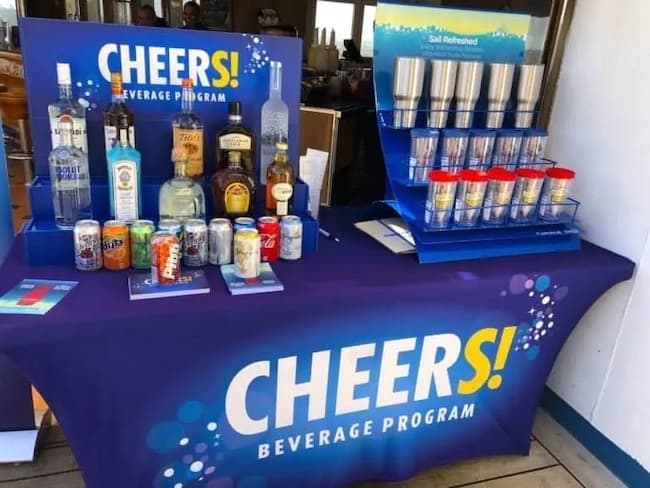 The glitch happened overnight between Friday, August 25, and Saturday, 26, 2023. While many rushed to seize what seemed like an unbeatable deal, the company announced that the advertised prices would not be honored.
The Beverage Package Glitch
The Cheers! beverage package usually includes a flat daily rate for alcoholic and non-alcoholic beverages for the entire length of a cruise, which typically runs $59.95 for pre-cruise purchases and $64.95 per day for purchasing onboard, plus an added 18 percent gratuity.
While individual daily prices were displayed correctly on the website, the total package cost was incorrectly calculated during checkout. For a seven-night cruise the CHEERS! beverage package was priced at $141.50 for two guests.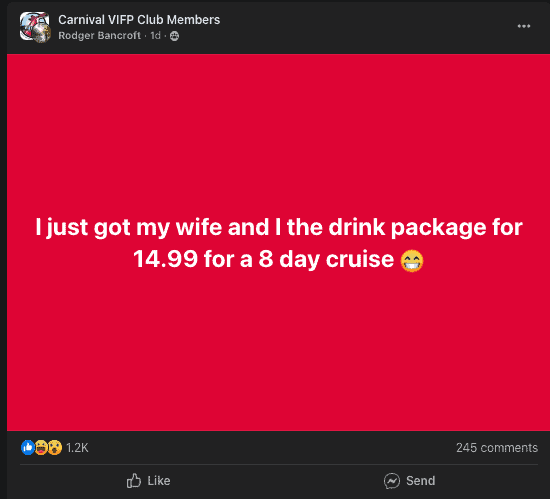 This error gave guests the impression they could snag the entire package for the price of just one day, irrespective of how long the cruise was.
Another part of the glitch indicated that not every adult in a stateroom had to buy the package, contrary to Carnival's usual policy.
Carnival's Response
Carnival Cruise Line's brand ambassador, John Heald, swiftly clarified the situation. Although the company won't honor the incorrect prices, it will offer affected guests a special one-time discount code for future purchases of the Cheers! Package.
Heald posted on this Facebook page, "The IT issue related to Cheers! Sales on Carnival.com have been resolved. The price per day was correctly displayed, but the checkout cart calculation was in error. All guests who booked this [sic] glitch will get a refund of their purchase and a one-time discount code should they wish to repurchase."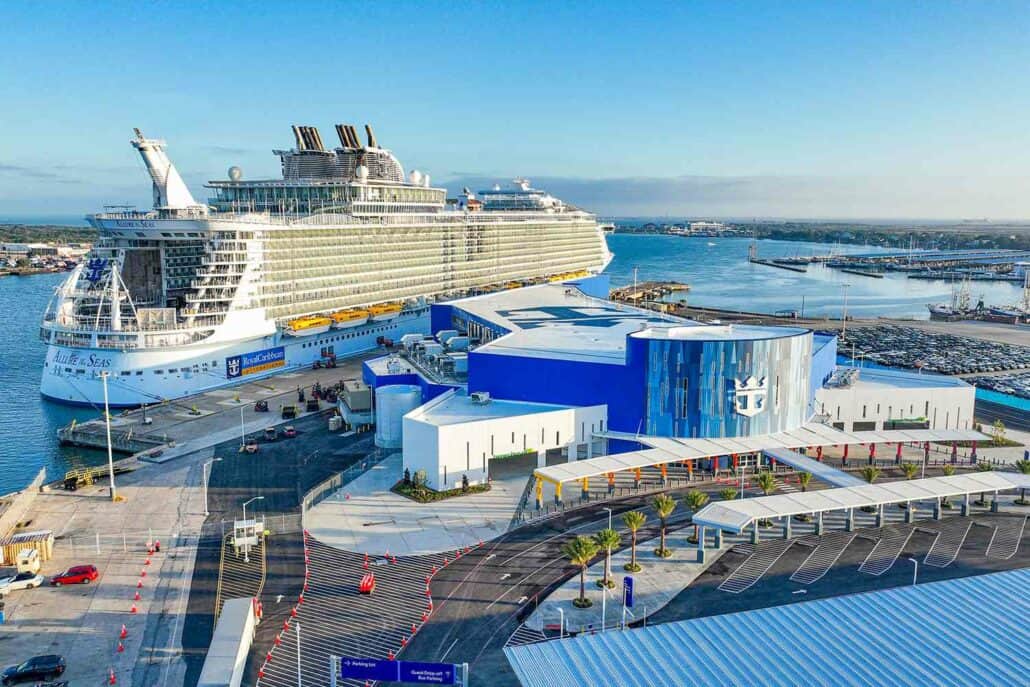 A similar error occurred with Royal Caribbean's Deluxe Beverage Package in July 2019. Royal Caribbean initially planned to cancel the mistaken rates but later honored them. Unlike Carnival's glitch, which impacted the entire package price, Royal Caribbean's mistake only affected the daily rate.
As expected, many guests are expressing their outrage on social media because Carnival is not honoring the heavily discounted price.