It may seem hard to believe, but as of today Christmas is only 66 days away.
Even though Halloween isn't even here yet and Thanksgiving is over a month away, many are already starting to think about how they're going to decorate for Christmas. Carnival Cruise Line is amongst them.
The cruise line's brand ambassador John Heald posted the fleet Christmas decorating schedule this morning on his Facebook page, so if you're sailing this November or December you'll know ahead of time whether your ship will be decorated for the holiday.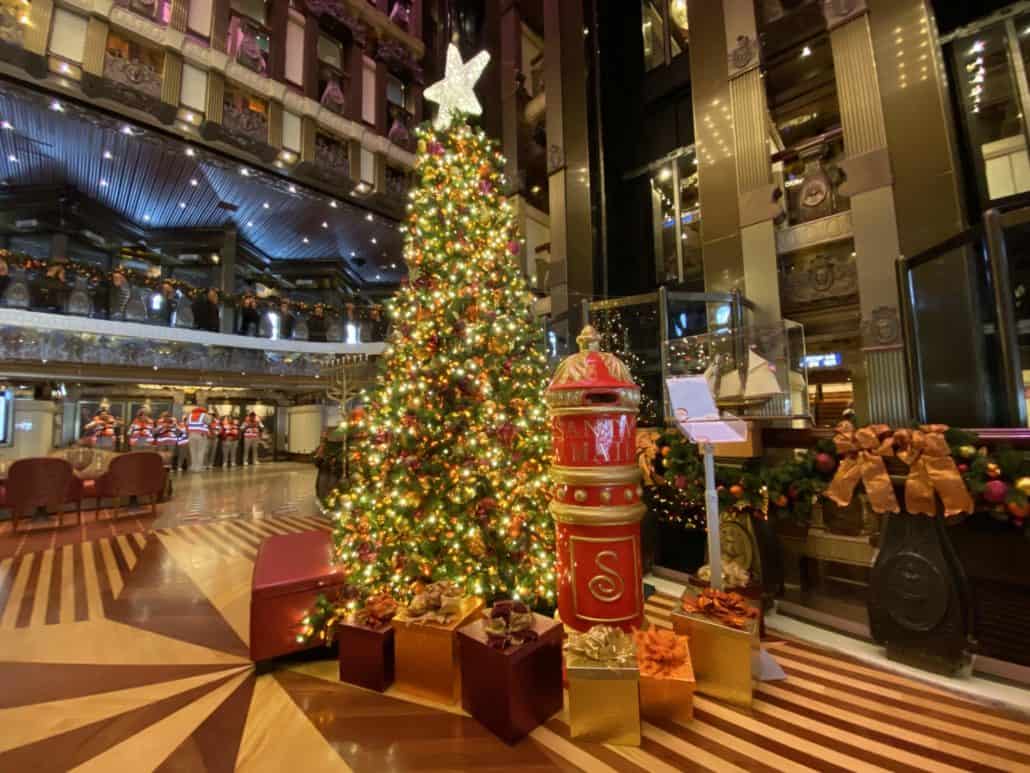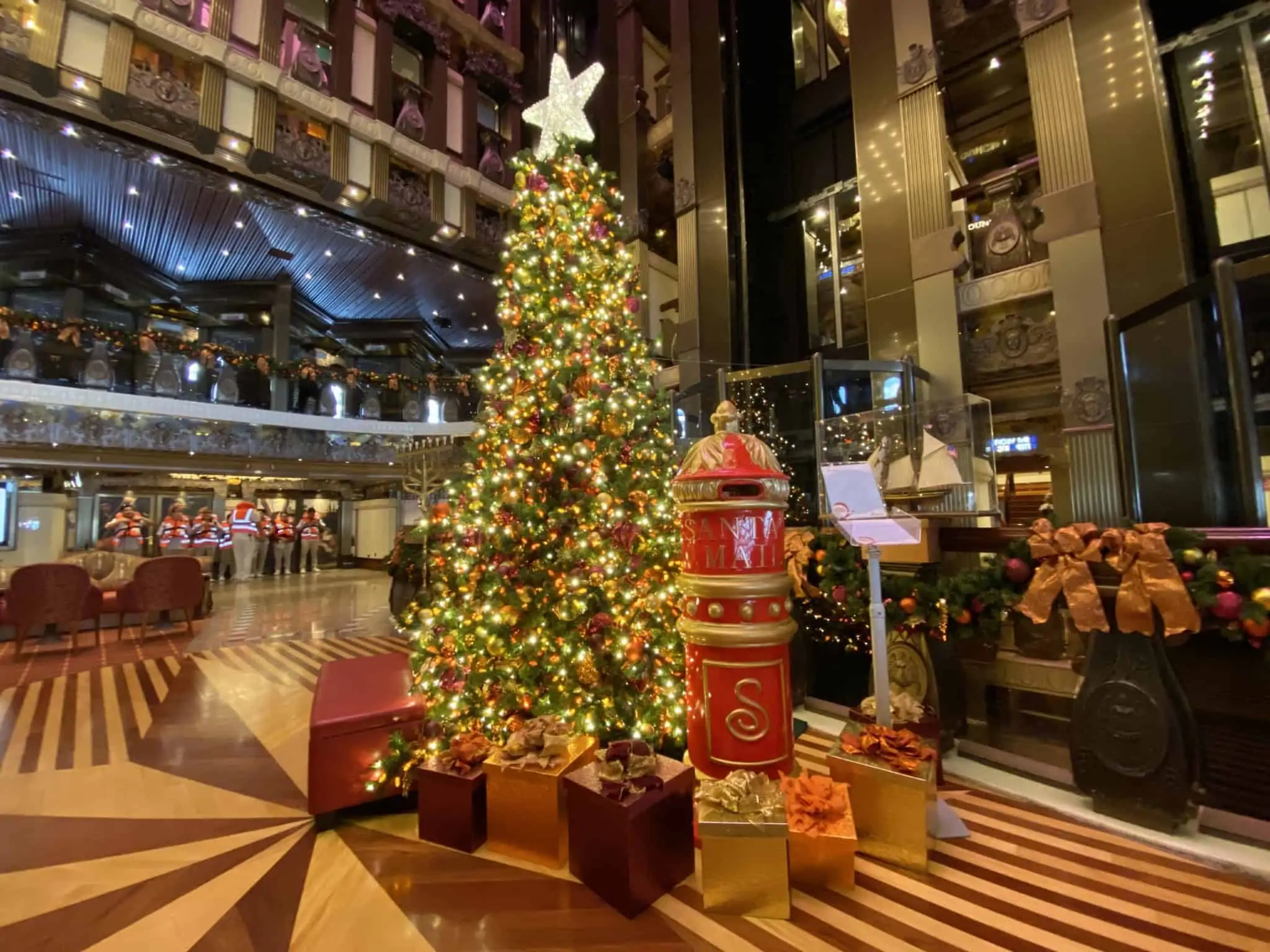 Carnival Liberty and Radiance will be the first to be decorated for Christmas on November 25th, while Carnival Sunshine and Splendor will be the last on December 5th. Here's the full schedule:
Carnival Breeze: December 1
Carnival Celebration: December 4
Carnival Conquest: December 2
Carnival Dream: November 27
Carnival Elation: November 28
Carnival Freedom: December 1
Carnival Glory: November 27
Carnival Horizon: November 26
Carnival Legend: December 4
Carnival Liberty: November 25
Carnival Luminosa: December 4
Carnival Magic: November 27
Carnival Miracle: November 27
Carnival Paradise: December 3
Carnival Panorama: November 26
Carnival Pride: December 4
Carnival Radiance: November 25
Carnival Spirit: November 27
Carnival Splendor: December 5
Carnival Sunrise: December 3
Carnival Sunshine: December 5
Carnival Valor: November 28
Carnival Vista: November 26
Mardi Gras: November 26
MORE: Princess Cruises Details 2022 Thanksgiving Menu
Decorations can vary based on the specific ships, but generally include a tall, lit Christmas tree in the atrium, plus garlands, bows, lights, wreaths, gingerbread houses, and more in various spots throughout the public spaces.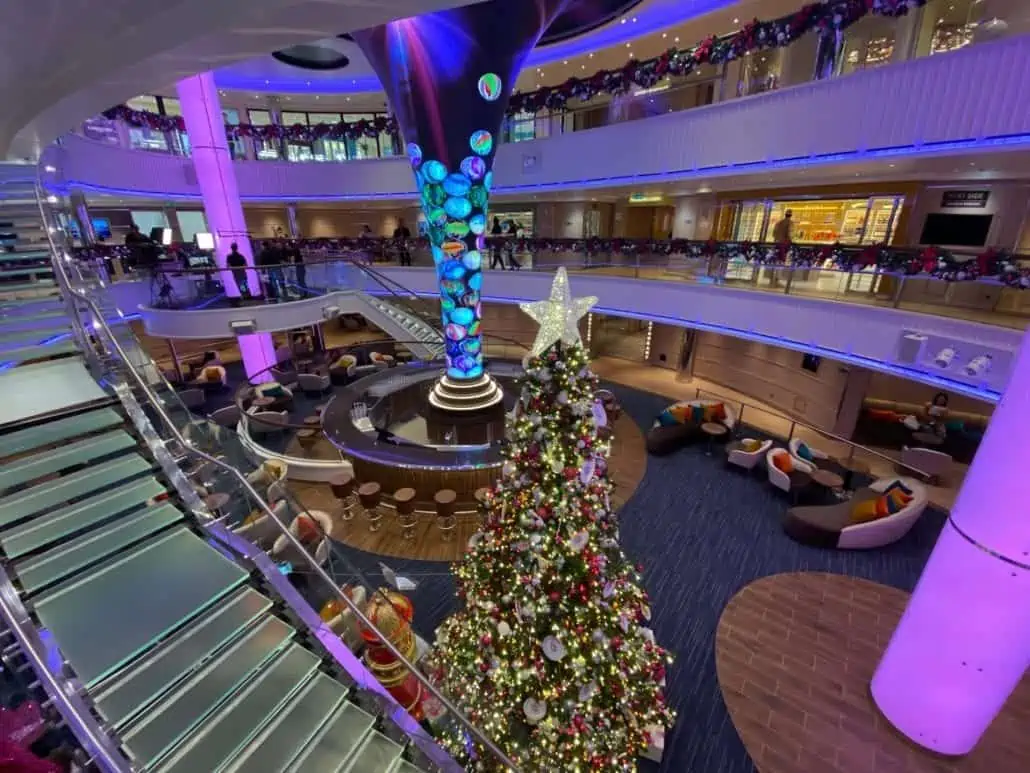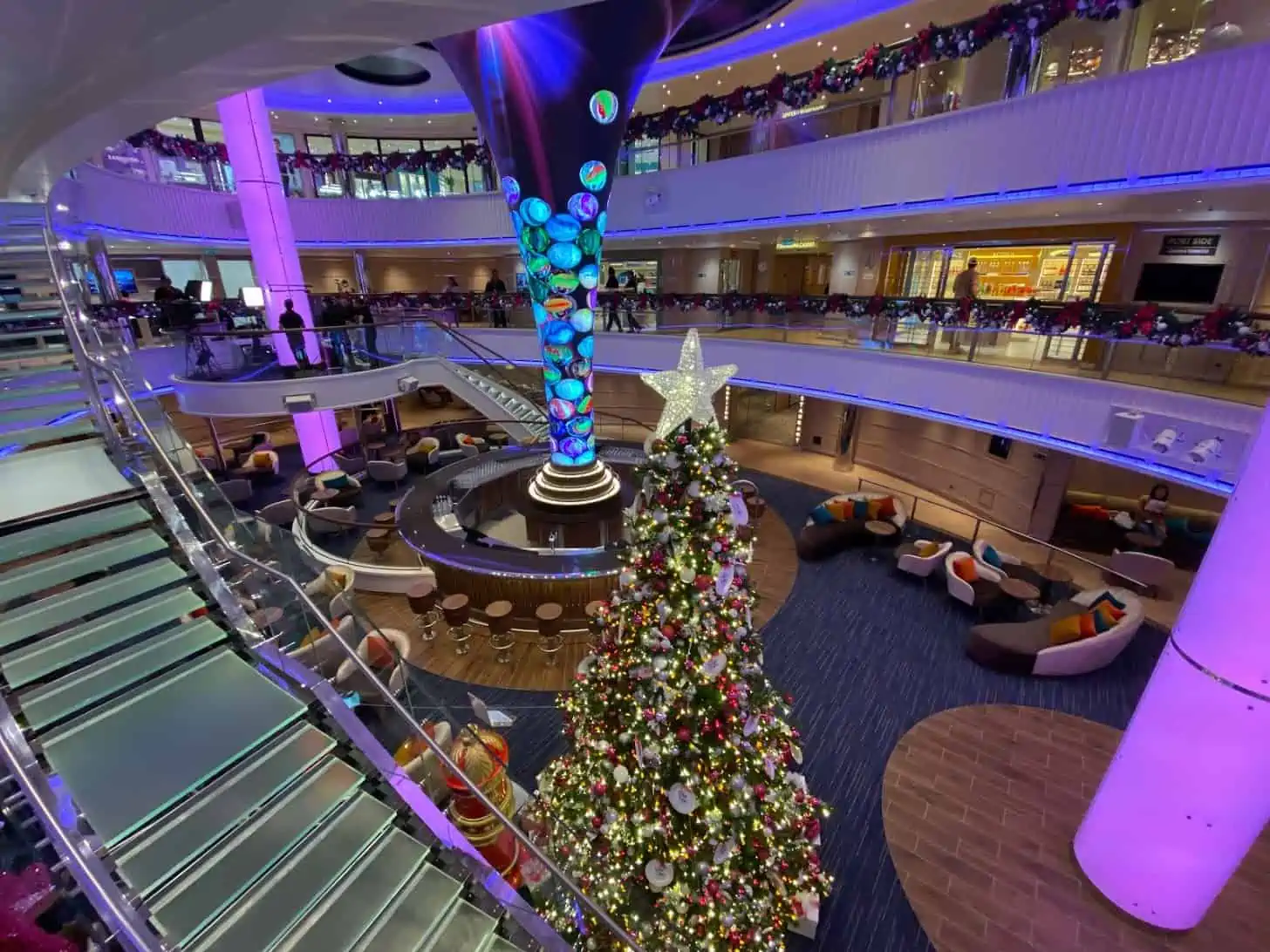 Carnival's Christmastime cruises — especially those right around Christmas and over Christmas Day — also include activities and events themed to the season. These include a tree-lighting ceremony on the first evening of the voyage, Christmas carol sing-alongs, Christmas-themed kids' crafts, ugly sweater contests, and Christmas movies. And there is, of course, a Christmas feast filled with traditional dishes.
Carnival Cruise Line also holds a non-denominational Christmas service on either December 24th or 25th, depending on the itinerary. It includes hymns, prayers, and Christmas stories.
READ NEXT: The Wait Is Over: Royal Caribbean Details Upcoming Icon of the Seas