Carnival Cruise Line will be removing the casino bars from two of their newer ships in part as an effort to combat the smoke issue which many cruisers complain about in that particular space. In a Facebook video, Brand Ambassador John Heald shard this development as well as a bit of surprising news regarding how the line will be handling buffets.
What to Expect In The Buffet
During the live chat Heald posted to his Facebook page on Wednesday morning, Heald surprised many followers by revealing that despite much talk of how things might change in the buffet once cruising resumed, there would, in fact, be no changes.
"The buffets… are going to be exactly as they were, meaning you will serve yourself," he shared. "That also includes the ice cream machines, coffee, everything else on the lido deck."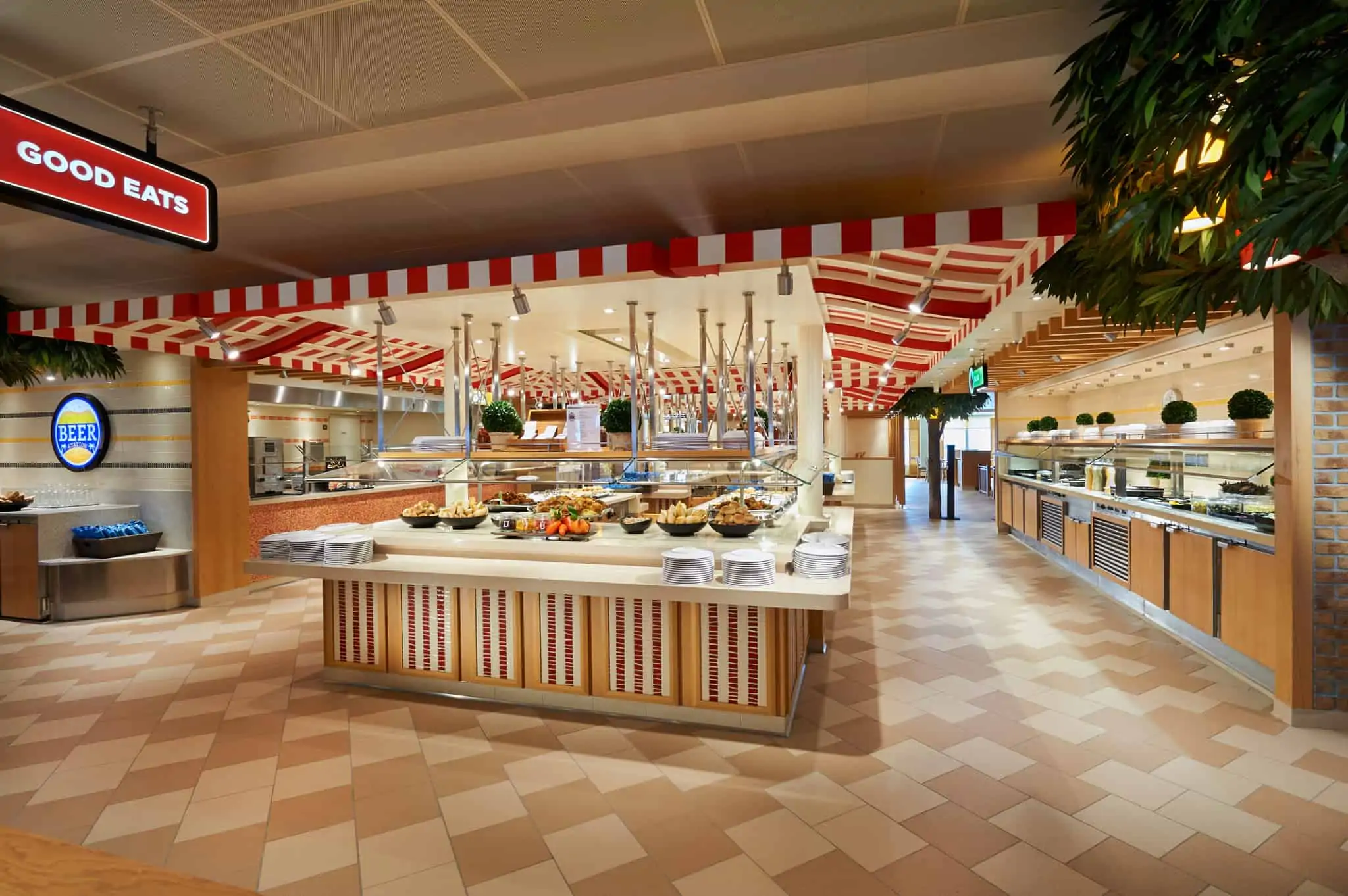 He noted that crew members would be stationed at the beginning of the line to ensure everyone either washed their hands or used hand sanitizer before beginning to fill their plates. He also made sure to mention that if anyone were to touch the food — which he said would be very unlikely given how much more careful most people are now — crew members would be watching to replace that item immediately.
Of course, as with pretty much every announcement made by any cruise line of late, Heald made it clear that while this was the policy which would be in place during these initial sailings, it could change at any point down the line.
READ MORE: Carnival Announces App Update: More Food Delivery and Safety Features
No More Casino Bar on Two Popular Ships
In other news, Heald shared that the casino bars had been removed from both Carnival Horizon and Carnival Vista, with more machines having been put in their place. He added that drink service would still be available via servers working out of other nearby venues.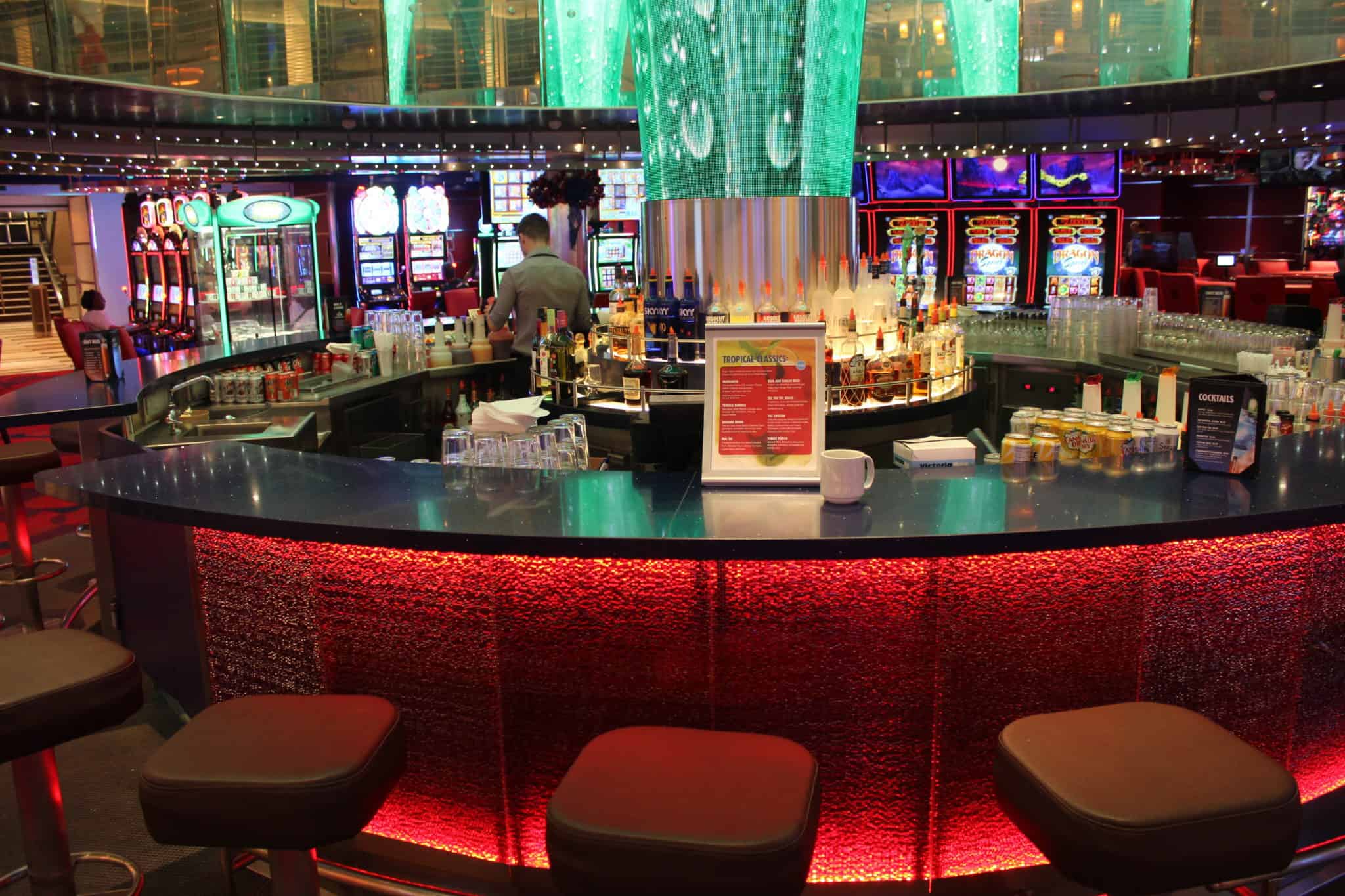 This move was made in part, it seems, to help deal with the fact that in the past, these areas are often where smokers congregate to puff while having drinks. Now, the casino's smoking area will be more clearly delineated on these ships, with smoking only allowed on the port side of the space. Also, unlike the situation which took place at the bar, smokers will need to be actively gambling in order to light up.
Acknowledging that smoking has long been a hot-button issue among cruisers, Heald made sure to let those who wish to do so know where on board they could smoke. Although many commenters wondered if the casino bars might be removed from other vessels in the fleet, Heald did not yet know, nor could he address exactly what the smoking situation would be on the about-to-debut Mardi Gras.
READ NEXT: Carnival Uses Drinks, Shopping to Enforce Muster Drill Compliance