Nearly 10 months after Carnival Cruise Line began tinkering with the menu in their popular steakhouse, it will be rolled out across the rest of the fleet in the months to come.
Which Ships Will Get The Steakhouse Menu Next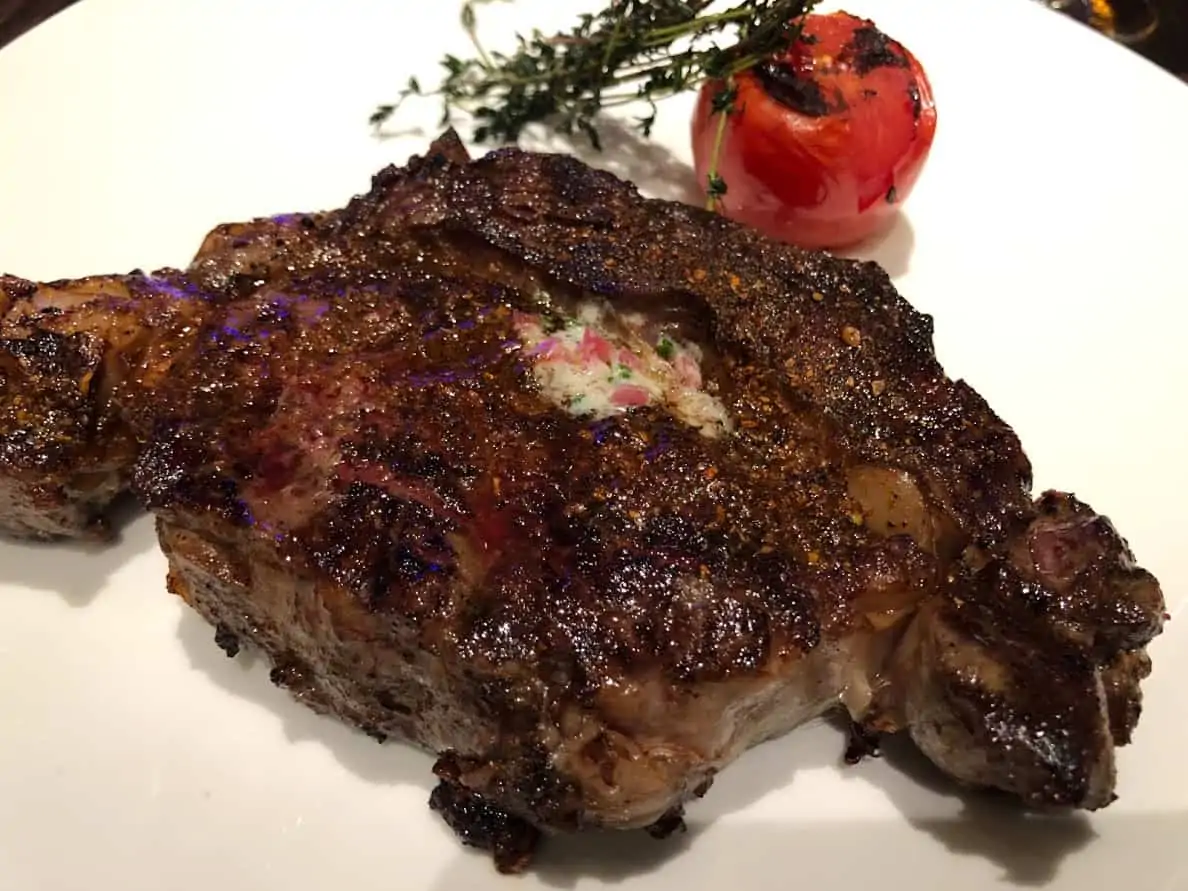 "The new steakhouse menu is proving very, very popular," said Carnival's Brand Ambassador in a posting to Facebook, adding that "bookings are at an all-time high." Currently available on the Horizon, Vista, Magic, Dream and Breeze, Heald said that the menu would be rolled out to more ships on the following schedule:
Carnival Conquest: July 19
Carnival Liberty: July 26
Carnival Freedom: August 4
Carnival Valor: August 20
The updated menu for the steakhouse — the official name of which is Fahrenheit 555, although more people simply refer to it as "the steakhouse" — was first tested on the Magic and Vista.  It includes new options like a beautifully presented oyster appetizer (in which the oysters are served over ice and under a glass, smoke-filled dome) and a farm-raised honey vinegar chicken entree for those who aren't big on beef.
Perhaps the biggest surprise as far as what was taken off the menu was the dropping of both the escargot and the creamed spinach — the latter of which has long been a standard side dish in nearly every land-based steakhouses —  from the revised menu. Other items posters on Heald's page lamented being removed included the cheesecake and chocolate sampler desserts as well as the crab cake appetizer. In fact, so many mentioned the cheesecake that in a subsequent post, Heald later commented, "So noted." Could enough people have singled out that particular item to warrant a change of heart? Time will tell…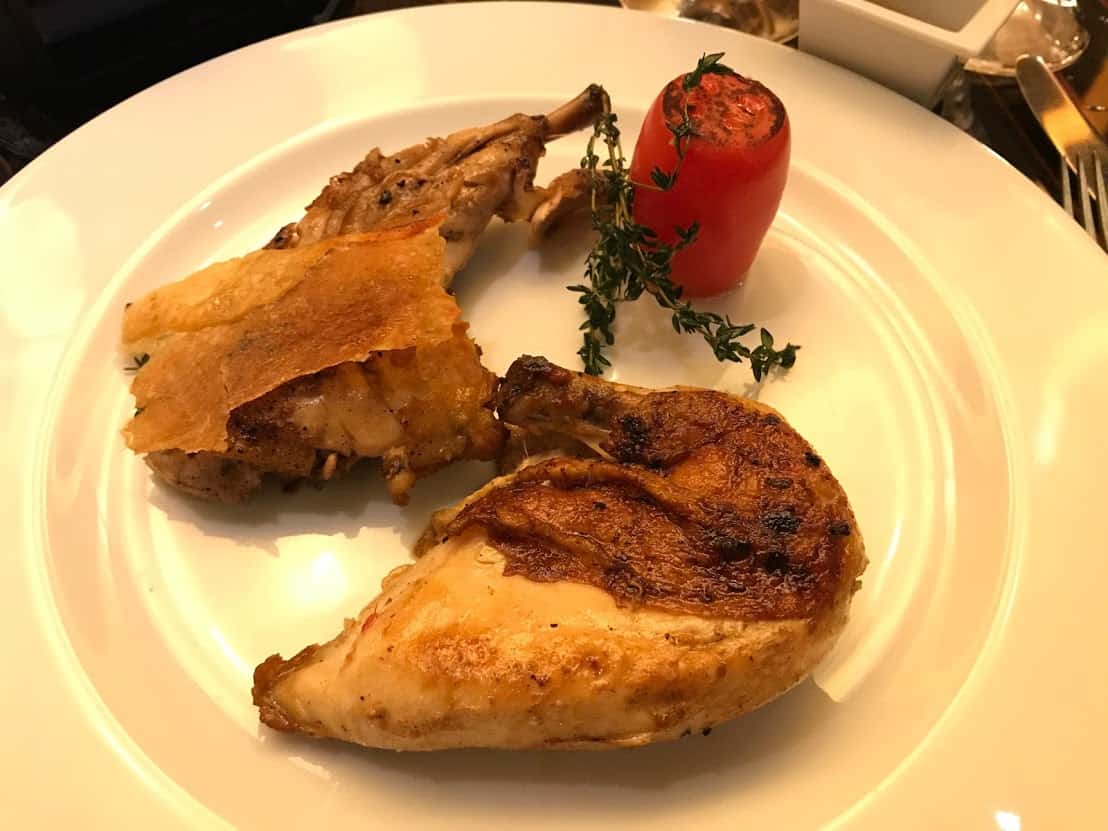 READ MORE: Carnival Steakhouse Review 
One thing that has not changed is the per-person price for a meal in the steakhouse, which is currently $35. While reservations aren't necessary, the popularity of the venue certainly makes them a good idea (especially if you are hoping to celebrate a special occasion on a particular night).
PRO TIP: Want a bottle of wine on Carnival? Book the steakhouse for the first night of your cruise. Because the steakhouse is generally slower on that night than any other, they offer this as a great incentive to boost reservations.
What's On The Steakhouse Menu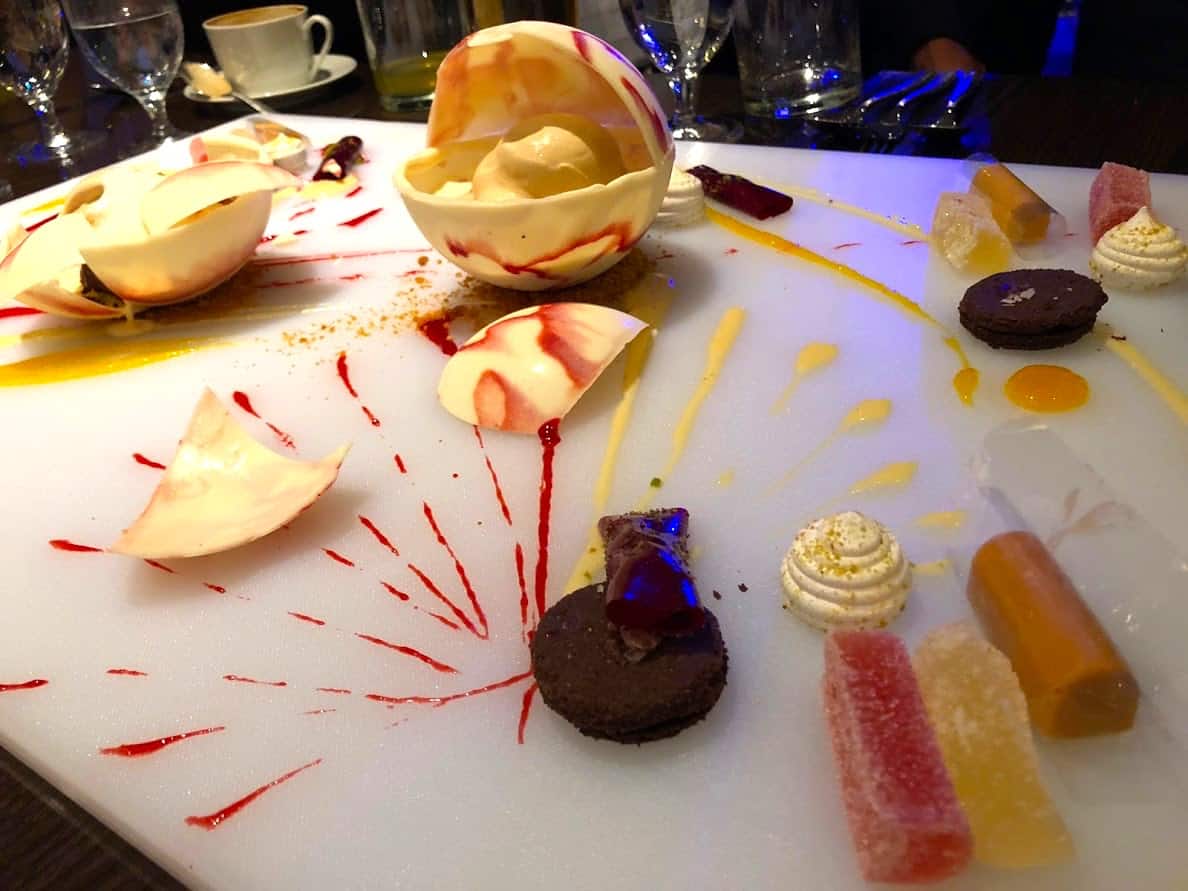 Starters 
Smoke & Ice Fresh Oysters
Stuffed Mushroom Caps
Bone Marrow & Hand Cut Beef Tartare
Heritage Berkshire Pork Belly
Jumbo Shrimp Cocktail
Risotto (crab)
Maine Lobster Bisque
Baked Onion Soup
Salads 
Classic Caesar salad
Baby Leaf Spinach and Fresh Mushrooms
Young Lettuce
Entrees 
Broiled Prime New York Strip Loin Steak
Grilled Prime Cowboy Steak
Spiced Rubbed Prime Rib Eye Steak
Broiled Filet Mignon
A-5 Wagyu
Surf and Turf (lobster and filet)
Broiled Lobster Tail
Farm Chicken
Grilled Lamb Chops
Jumbo Shrimps
Dover Sole
Side Dishes 
Bake Potato with Trimmings
Sauteed Medley of Fresh Mushrooms
Yukon Gold Mash with Wasabi Horseradish
Onion Rings
Garlic Rapini
Mac N' Cheese
French Fries
Desserts 
Chocolate Sphere
Apple Tart Tatin
Art At Your Table
Fresh Fruits
Selection of Homemade Sherberts and Ice Creams
Selection of Cheeses
One of the most talked-about changes has been the addition of the Chocolate Sphere and Art At Your Table desserts, both of which have proven wildly popular with guests.
Have you tried the new Steakhouse menu? What do you think of the changes?