After months of being off the coast of Central America, Carnival Panorama has finally made its way back to North America. Last week the vessel turned north with a destination of Long Beach, California, where it finally arrived Tuesday morning.
What's Next For Carnival Panorama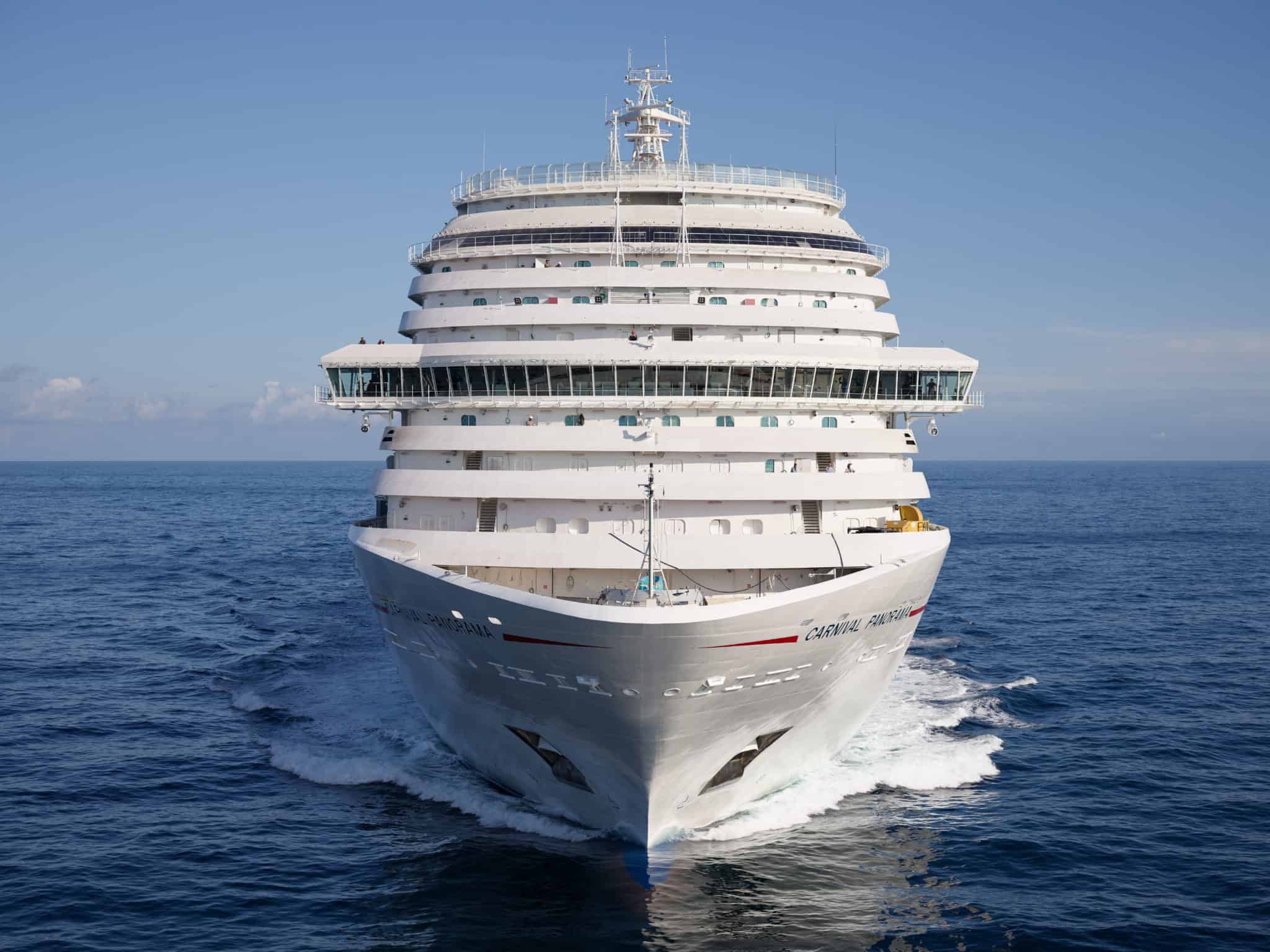 Like other ships in the Carnival fleet, Panorama will now begin the long process of preparing to resume cruises. This means not only implementing the plethora of new health and safety measures required by the Center for Disease Control's current conditional-sail order, but also training the staff on them.
MORE: Carnival Takes Delivery of Mega Ship
The conditional-sail order also requires each ship within a fleet to undergo test voyages so that the CDC can see that the protocols have been put in place and are being properly implemented.
These sailings will simulate real-life scenarios that will respond to a lot of "what if" questions that could occur while onboard. Part of these includes a quarantine drill, transferring an infected guest drill, as well as running through new systems that have been put into place during the shutdown.
Then and only then will a ship be cleared for sailing.
It's unclear at this point exactly what the plan is for Panorama's future. So far, the only ships which Carnival has specifically referenced where the resumption of services plan is concerned are Carnival Horizon and Carnival Breeze, each of which are expected to — upon clearing the necessary hurdles — sail out of ports in Florida.
MORE: Carnival Panorama Ship Review [PHOTOS]
Carnival has also mentioned on several occasions that it has plans to make Galveston, Texas one of the next ports on which they focus. So far, there's been no real talk of Long Beach.
When Panorama debuted in 2019, it was the first Carnival Cruise Line new-build to be launched from the West Coast in 20 years. It was the first ship in the fleet to introduce the Heroes Tribute bar — a venue which honors military veterans — as well as the SkyZone trampoline park.
Carnival Panorama Ship Tour [VIDEO]