It was a big day for Carnival Cruise Line as they officially took delivery of their newest ship, Mardi Gras, early Friday morning. Even as they were marking the occasion, they were preparing to begin work on her sister ship, Carnival Celebration.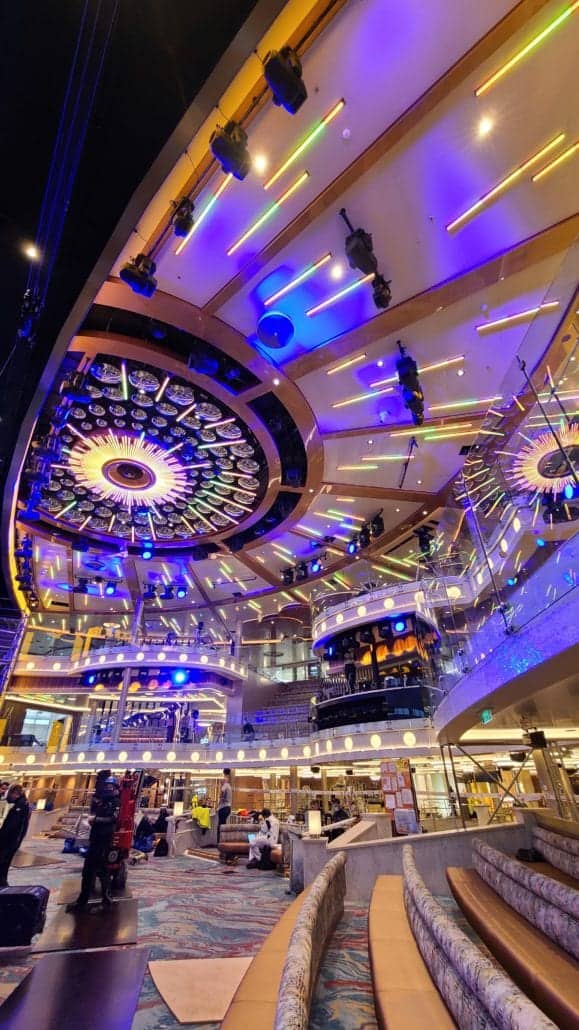 Why This Is A Very Big Deal
If the folks at Carnival — not to mention their many fans — seem excited, it's because this particular ship is a game-changer for the line. Many of the concepts introduced on board are brand new for Carnival. From the atrium to several restaurants and, of course, that much-buzzed-about roller coaster, Mardi Gras is designed to turn the expectations of longtime Carnival cruisers on their ear while also helping to bring in those all-important new-to-cruise folks.
"We have been working tirelessly this year to get to this exciting day to take delivery of this beautiful ship," said Christine Duffy, president of Carnival Cruise Line, "and the team at Meyer Turku has been an outstanding partner throughout this process. I can not wait for our guests and crew to see and experience Mardi Gras."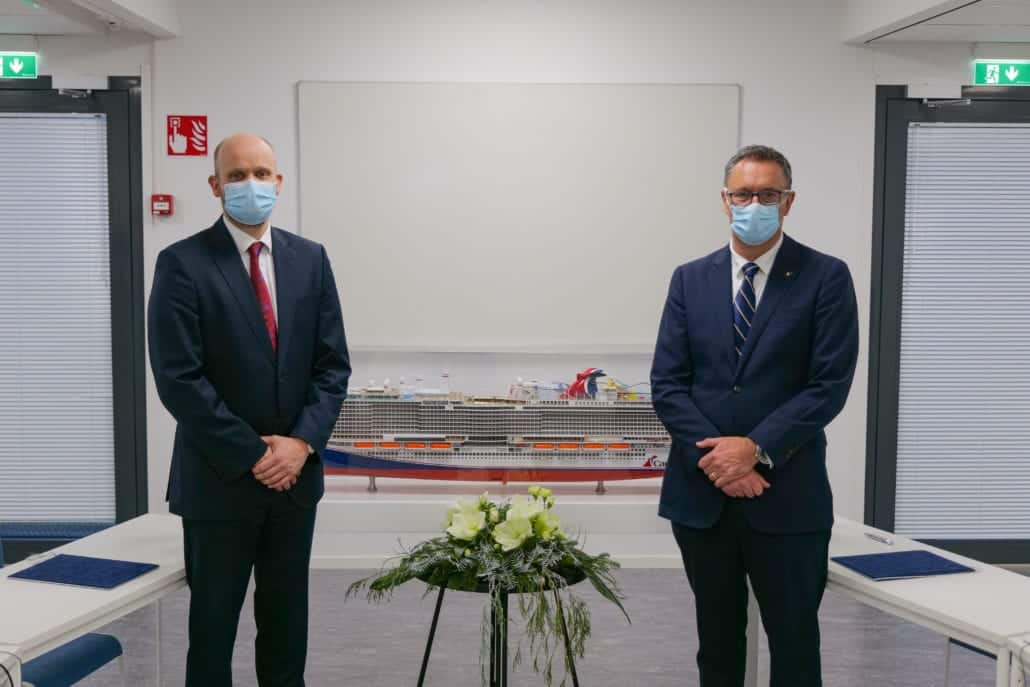 This day has without doubt been hard-won, given that the worldwide health crisis led to several delays in the ship's delivery, which also meant delays in her initial sailings. But if absence makes the heart grow fonder, anticipation makes the heart beat faster, as evidenced by the level of excitement that has surrounded every step of the megaship's development.
What To Expect
From the moment plans for Mardi Gras were announced, Carnival fans — and the entire industry — sat up and took note. The Bolt roller coaster, which will zoom high above the ship's top deck, got the vast majority of the attention where mainstream media coverage was concerned, but there will be far more on board than simply the thrill ride.
For example, this is the first Carnival ship which will be divided into "zones," each of which offer something different to guests. Restaurant wise, the ship will feature the line's first partnership with celebrity chef Emeril Lagasse as well as a restaurant conceived of by their very own Chief Fun Officer, Shaquille O'Neal. There will also be a new restaurant from master chef Rudi Sodamin and of course, will continue their longtime partnership with Guy Fieri.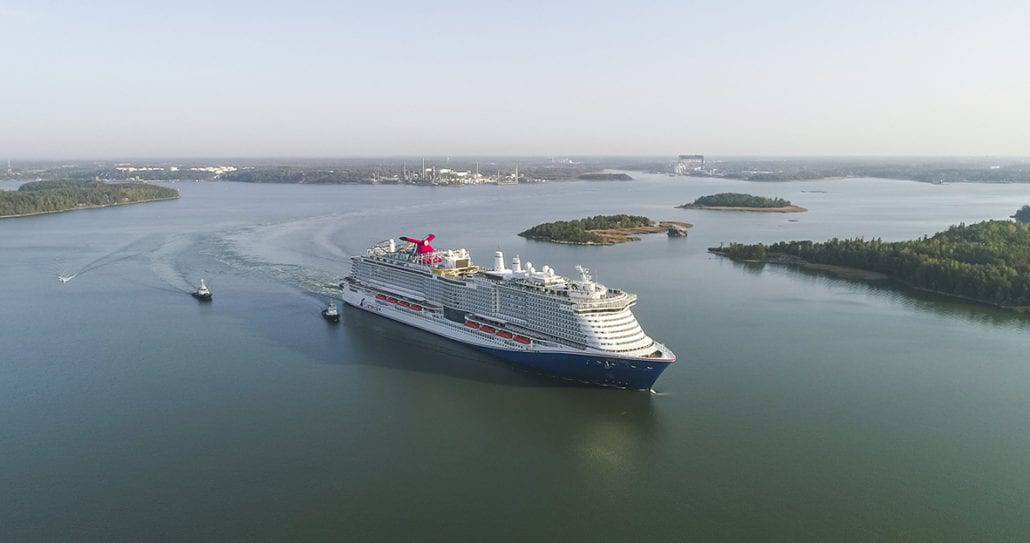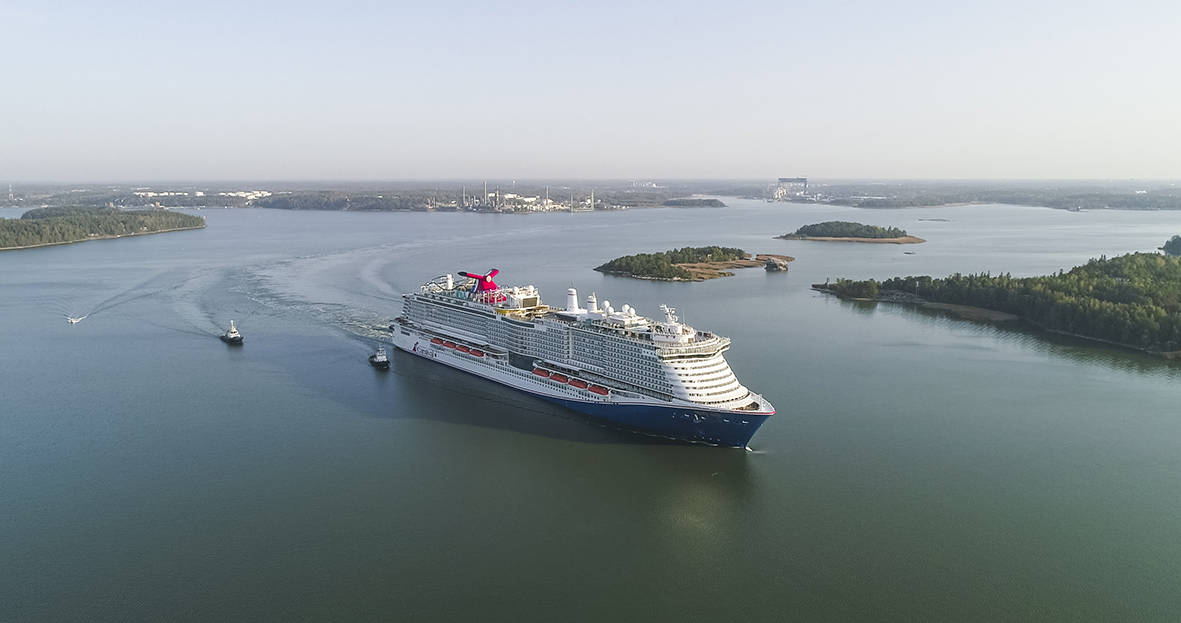 Elsewhere, Mardi Gras will introduce an entirely new concept in atriums with a breathtaking three-deck space featuring floor-to-ceiling windows which will offer incredible views even as the area serves various functions depending on the time of day one visits.
The ship — which will be the first in North America to be powered by liquefied natural gas — will play host to 5,200 guests who will be housed in 2,600 staterooms as well as 180 suites, including some of the largest and most stunning ever seen on a Carnival ship.
The cruise line is so convinced their devoted followers will love this ship that they're already looking to expand the fleet with a sister. "Next," says Duffy, "we will work on the development of her sister ship, Carnival Celebration, which arrives in 2022 and has sold very well since inventory opened in October."