Passengers aboard Carnival Elation found out Sunday afternoon that due to three different issues they'd be skipping Amber Cove.
What Went Wrong On The Carnival Elation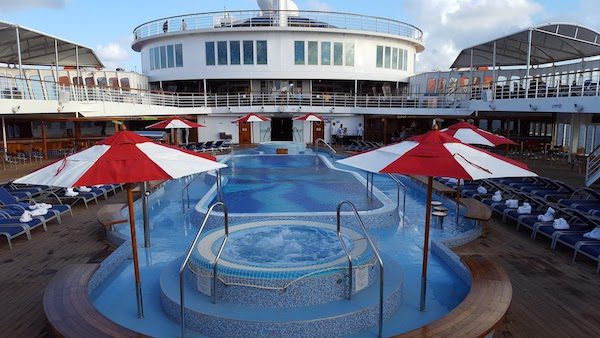 They say good things come in threes, but that definitely was not the case for Elation. Thanks to the combination of weather, a medical evacuation, and a technical issue, the ship found itself having to change its itinerary.
In a note distributed to passengers, Captain Gianluca Longhin addressed the problems directly. "As mentioned in my announcement yesterday," it read in part, "we encountered unfavorable weather conditions that caused our turnaround in Port Canaveral to run later than planned. Following our departure, we had to return to port to conduct an urgent medical evacuation for one of our guests. In addition, our team is working to resolve an issue that is affecting our maximum cruising speed."
READ MORE: Carnival Pride Experiencing Technical Issues 
Interestingly, the Carnival Pride had dealt with two of those three issues this weekend as well. That ship found itself departing later than expected because weather and technical issues on the previous sailing had delayed her return to Baltimore.
Which Port Elation Will Be Skipping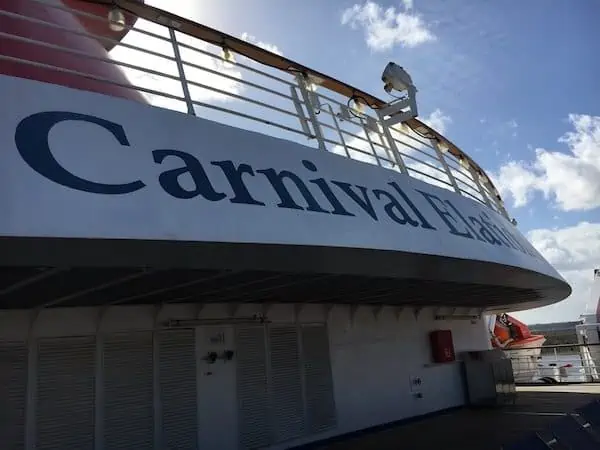 Unfortunately, the captain explained, the issues meant that the ship would have to skip its scheduled visit to Amber Cove. "We will have a fun day at sea [Monday] and proceed to Grand Turk, as scheduled," his missive detailed. Knowing that people were looking forward to that particular port, Carnival gave each passenger (as opposed to stateroom) a $50 onboard credit.
Last month Carnival Elation skipped both Amber Cove and Grand Turk because of technical issues, but was able to replace one port with Nassau, Bahamas.
Elation is currently slated to undergo a two-week drydock next month. The ship is currently on a five-night sailing from Port Canaveral.
Tour Carnival Elation (2018)