Carnival Cruise Line's newest and very much anticipated ship Mardi Gras is set to arrive at her new home in Port Canaveral, Florida on June 4, 2021.
When she arrives, she will be flying the Bahamian flag instead of the Panamanian one to designate the new ship registry for the first liquefied natural gas-powered ship to operate in North America.
Mardi Gras was originally scheduled to debut in August 2020, but her construction and debut were both impacted by the global health crisis and the extended pause in cruise operations from United States ports.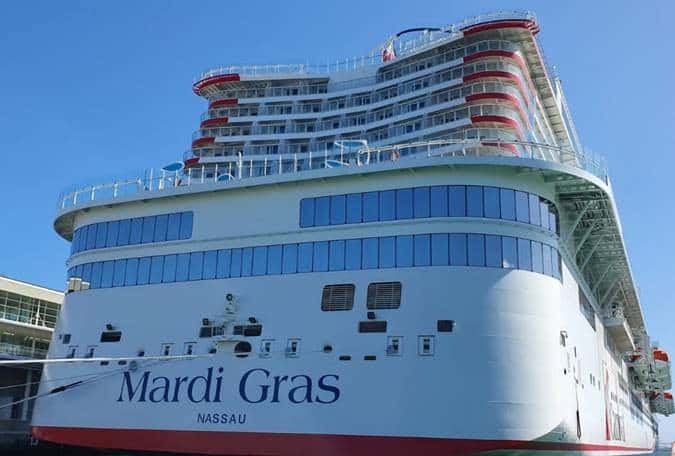 With more hopeful signs of a return to guest operations and construction discussions between the cruise industry and the CDC, Carnival is moving the ship to Port Canaveral to ready her for sailing. The vessel will depart from Barcelona on May 21 to begin her transatlantic voyage towards Florida.
READ MORE: Port Canaveral Cruise Guide: What You Need To Know
Christine Duffy, president of Carnival Cruise Line, thanked the Panama Maritime Authority for their support during the ship's construction and registration process, but said to move to the Bahamas Maritime Authority made more sense business-wise.
"The Bahamas will be a frequent destination for Mardi Gras, and we are pleased to bring this new level of environmental sustainability to the many ports in the Bahamas and the Caribbean that the ship and our guests and crew will be visiting," she said.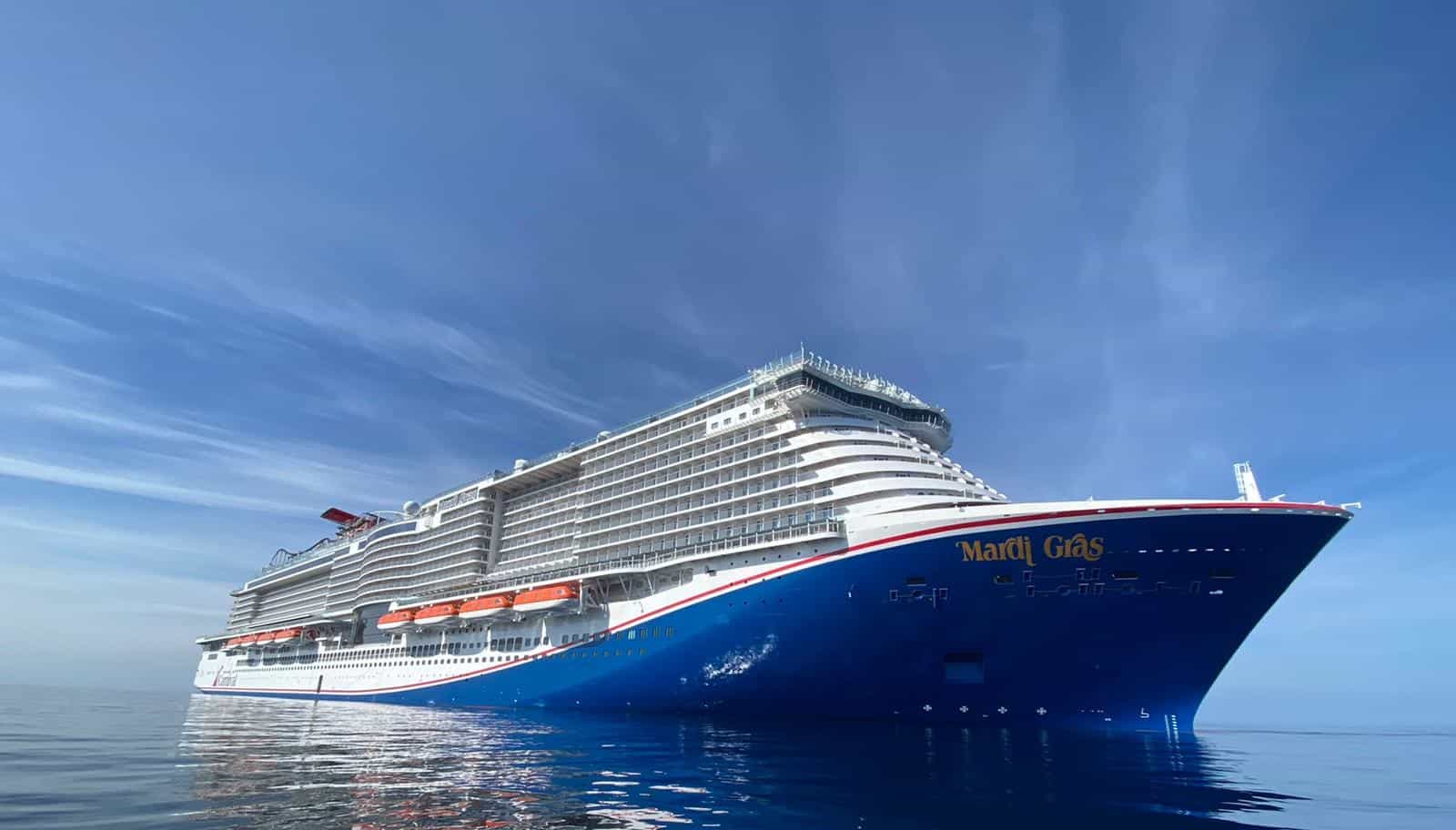 Upon arrival to Port Canaveral, Mardi Gras will continue to bring crew members on board, train them on new equipment, technology, and procedures, and get ready to welcome guests for the long-awaited inaugural cruise.
On Sunday evening during the global broadcast of the MISS UNIVERSE competition, Carnival named Miss Dominican Republic Kimberly Jimenez as Mardi Gras' godmother. The Dominican Republic destination of Amber Cove will be among the locales the ship will regularly visit on seven-night itineraries.
READ NEXT: CDC Eases Testing Requirements For Fully-Vaccinated Cruise Passengers