Carnival Cruise Line's new mega-ship Mardi Gras has officially arrived to her new home in Port Canaveral, Florida.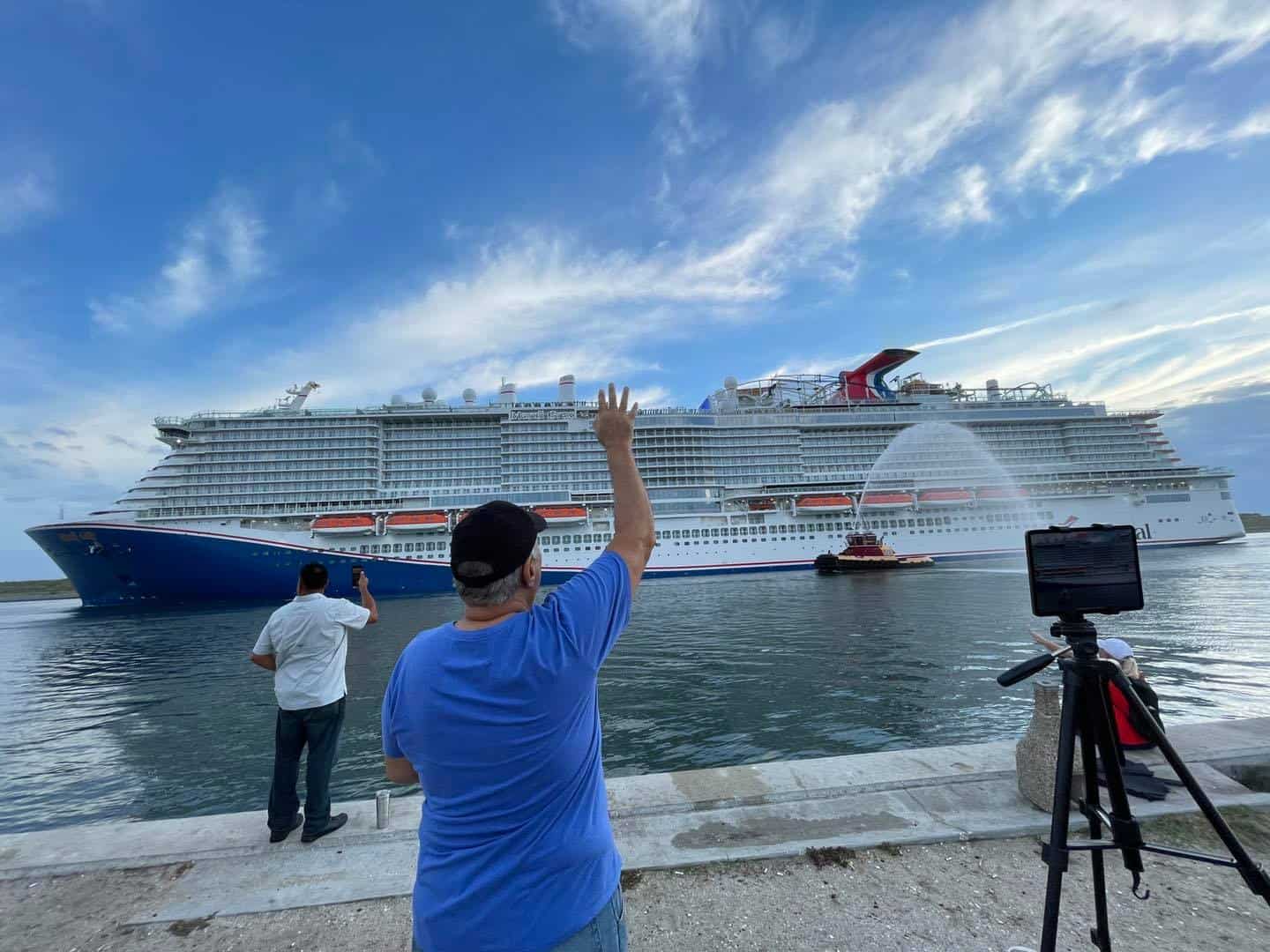 The vessel departed Barcelona, Spain on May 21 and embarked on a 5,000 mile journey across the Atlantic over the course of two weeks. Early this morning, she pulled into the port as thousands of fans and members of the media looked on, complete with a water cannon welcome.
The vessel features a host of new concepts and amenities for Carnival, including the first rollercoaster at sea, Rudi's Seagrill specialty restaurant by master chef Rudi Sodamin, a two-story RedFrog Tiki Bar on the lido deck, and new Excel suites with included access to an exclusive sundeck.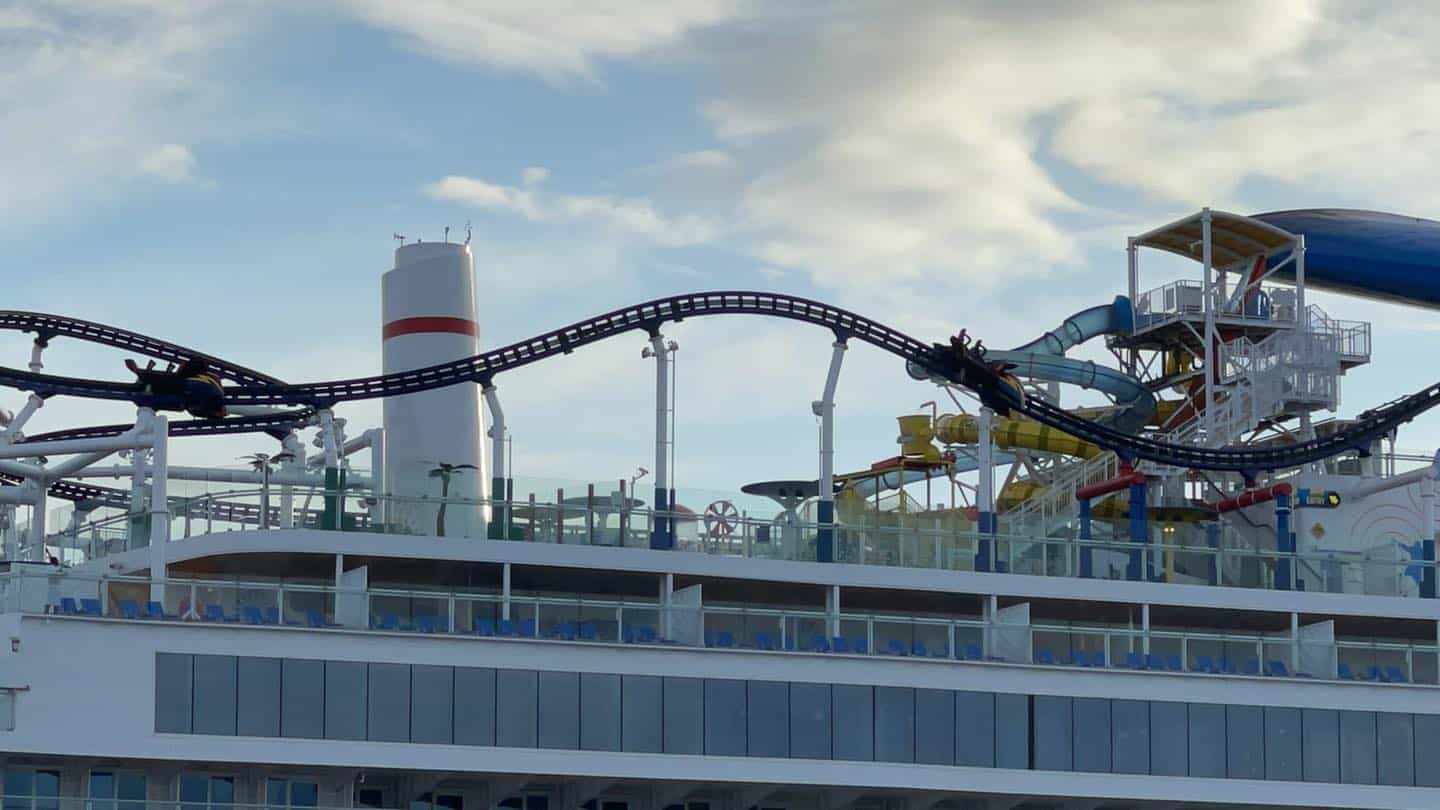 Mardi Gras represents great cruise industry advancement from an environmental standpoint as well. She is now the first North American-based cruise ship to be powered by liquefied natural gas (LNG), which is a cleaner burning fossil fuel.
A new LNG bunker barge arrived in Port Canaveral back in March in anticipation of Mardi Gras' arrival. It will sail from a fuel distribution facility in Georgia down to Port Canaveral to provide LNG for Mardi Gras and any other LNG-powered ships that dock there. It can carry one million gallons of fuel at once; enough to supply two cruise ships for seven-night itineraries.
READ MORE: MSC Details Its Largest Cruise Ship Ever, Now Open For Booking
Another exciting milestone for Carnival is Port Canaveral's Cruise Terminal 3, which Carnival recently built with Mardi Gras in mind.
Highlights of the new terminal include a multi-level parking garage, four parking garage elevators, outbound security screening for luggage, and a canopy extension to protect luggage stacks from the elements.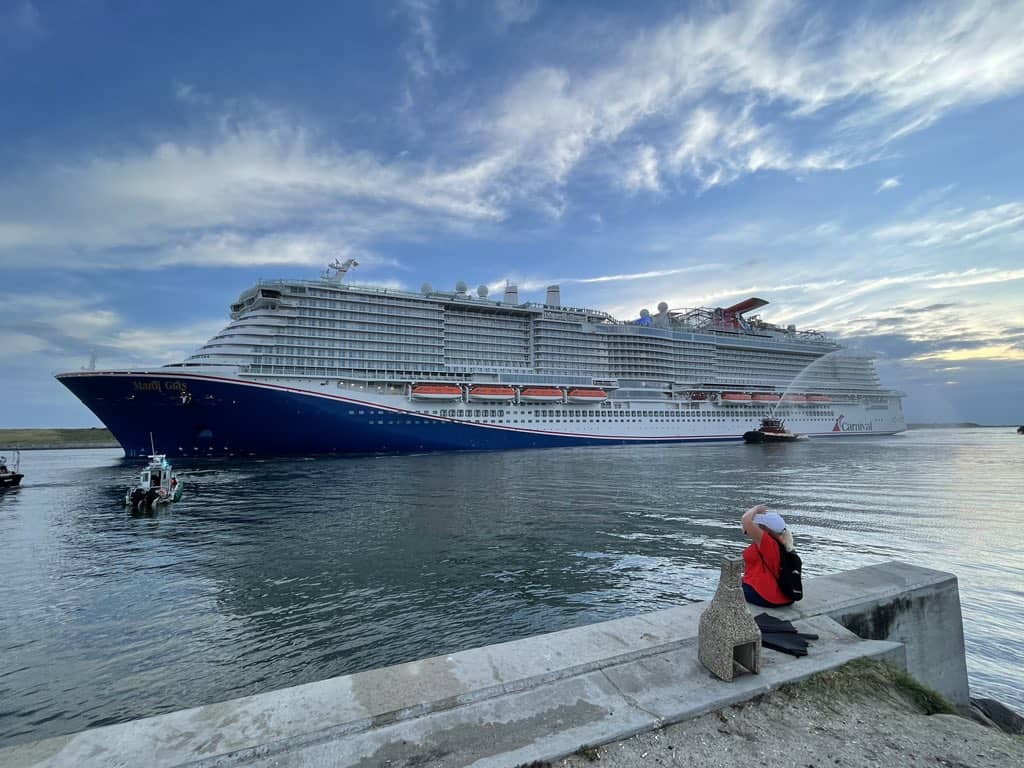 First scheduled to debut in summer 2020, Mardi Gras experienced construction delays before the global health crisis began. Then when the pandemic began ravaging the globe, the vessel experienced more setbacks.
Construction was finally completed late last year, and the shipyard handed Mardi Gras over to Carnival Cruise Line on December 18, 2020.
The new ship carries the name of Carnival Cruise Line's very first vessel Mardi Gras, which launched the line in 1972.
READ NEXT: CDC Approves Test & Revenue Sailings on 11 Cruise Ships