A Carnival Cruise Line passenger on Carnival Dream was airlifted off the cruise ship for an unusual reason over the weekend — he ingested a battery.
Coast Guard Sector Houston-Galveston watchstanders received a medevac request Saturday evening from a crew member on the ship, saying that an 86-year-old passenger was experiencing gastrointestinal issues and other side effects from ingesting a battery.
The incident occurred shortly after the ship had departed Galveston, Texas on its current eight-day Bahamas and Key West voyage.
Coast Guard watchstanders consulted with the duty flight surgeon, who recommended a medevac. A Coast Guard Air Station Houston MH-65 Dolphin helicopter crew launched to conduct the evacuation from the vessel, which was approximately 50 miles from Galveston.
The helicopter crew successfully hoisted the passenger on board and transported him to the University of Texas Medical Branch in Galveston.
A Coast Guard press release says that the passenger was reported to be in stable condition, with no other details given.
There is also no information on how the guest ingested a battery in the first place, or what type of battery it was.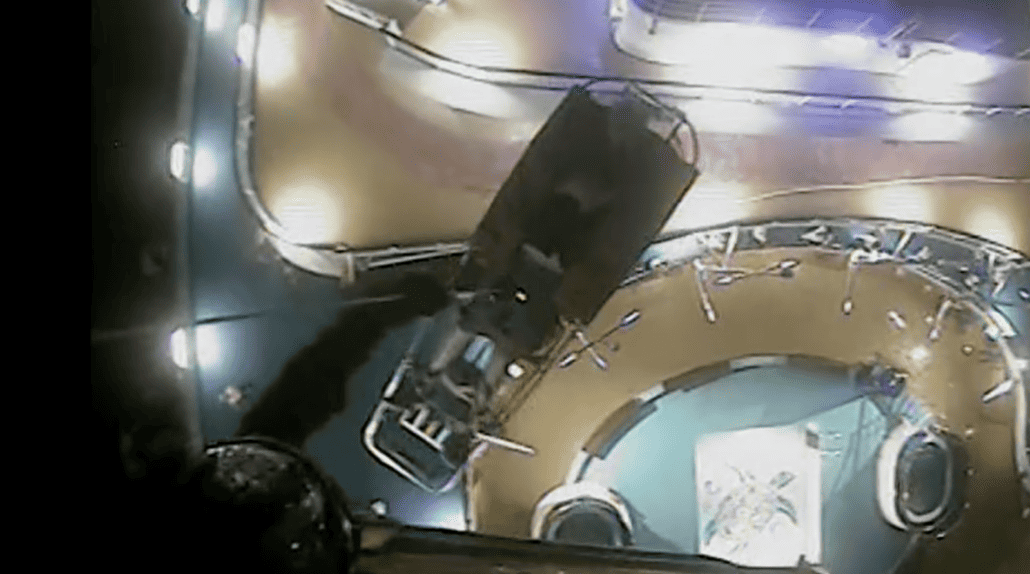 Carnival Dream did not have any scheduling changes due to the delay. The ship visited Key West on Monday, and is in Freeport, Bahamas today. Nassau and Carnival Corporation's private island Half Moon Cay are also on the itinerary.
This is the second medavac for Carnival Dream in just days.
On April 29th, a Coast Guard helicopter was attempting a medavac from the ship when a sudden, severe squall nearly caused the aircraft to crash into the ocean. That happened about 300 miles off the coast of Alabama.
READ NEXT: MSC Cruises Ship Fails CDC Inspection With Shockingly Low Score