UPDATE: Carnival Cruise Line has detailed the plan to bring Carnival Freedom's passengers home. For information on that, click here.
The Carnival Freedom faced every cruise ship's nightmare scenario Thursday morning when a fire broke out on board. Fortunately, it appears there were no injuries.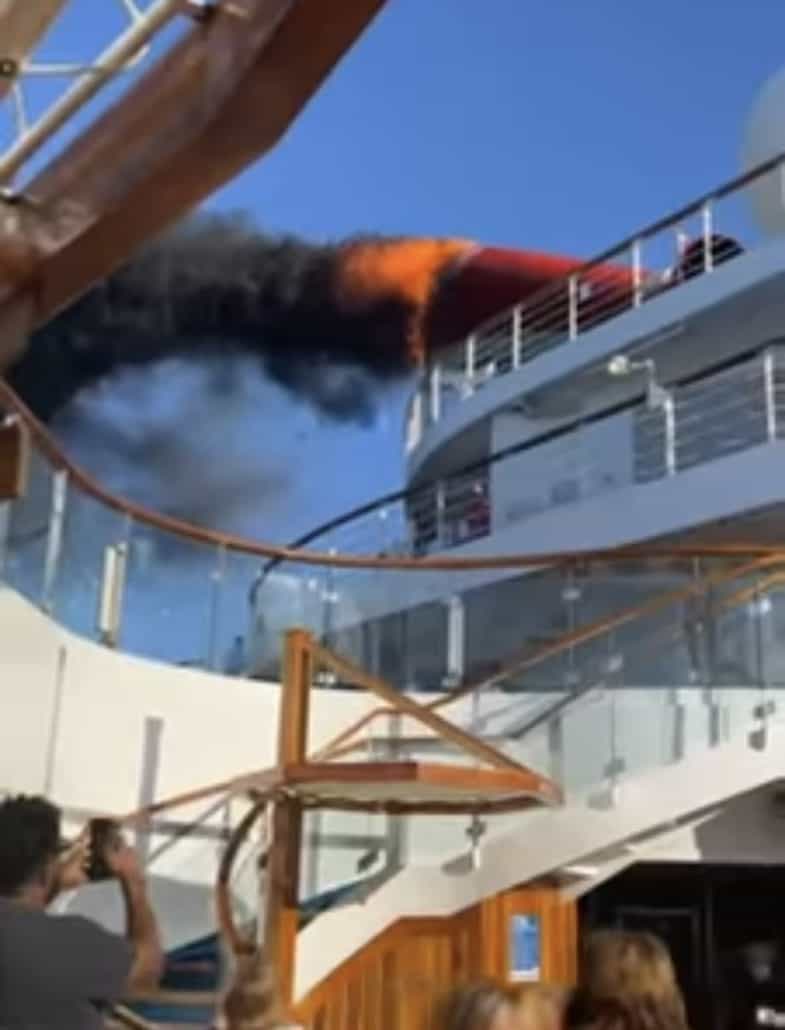 Few Details on Carnival Freedom Fire
Responding to questions about the situation on his Facebook page, Carnival Cruise Line's brand ambassador John Heald said, "It looks as if the fire is out and there are no reported injuries."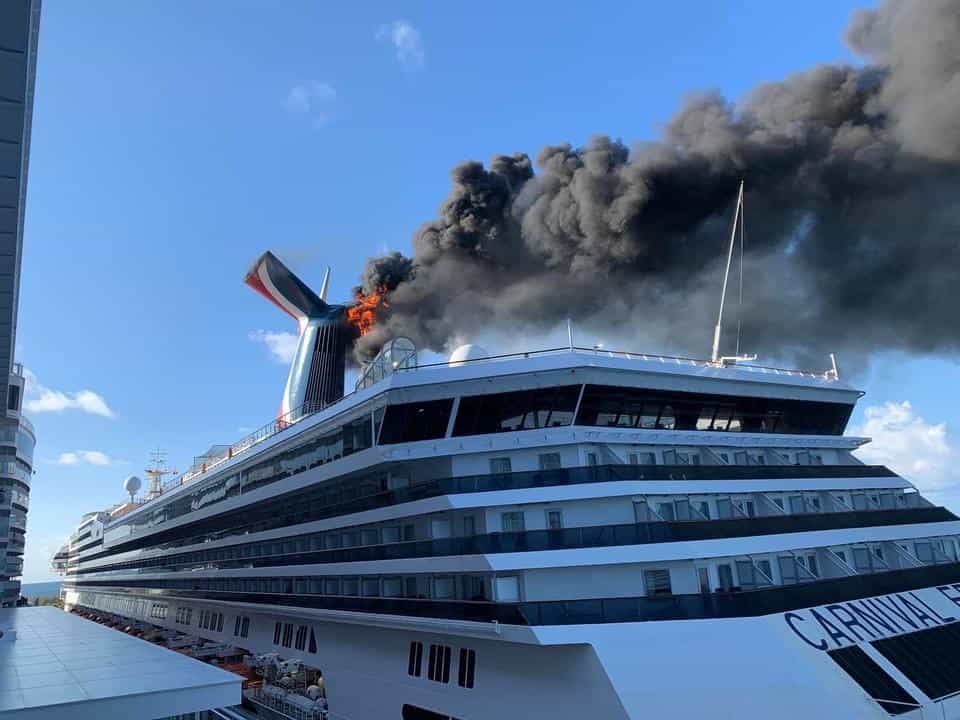 Soon after, a spokesperson told Cruise Radio: "Carnival Freedom's emergency response team quickly activated and extinguished a fire inside the ship's funnel while the ship was in Grand Turk. All guests and crew are safe, and the ship's guests were cleared by local authorities to go ashore. We continue to assess the situation."
News reports indicated that passengers were summoned to their muster stations and donned life jackets as a precaution. Soon after, guests were permitted to disembark for the day while the damage was assessed.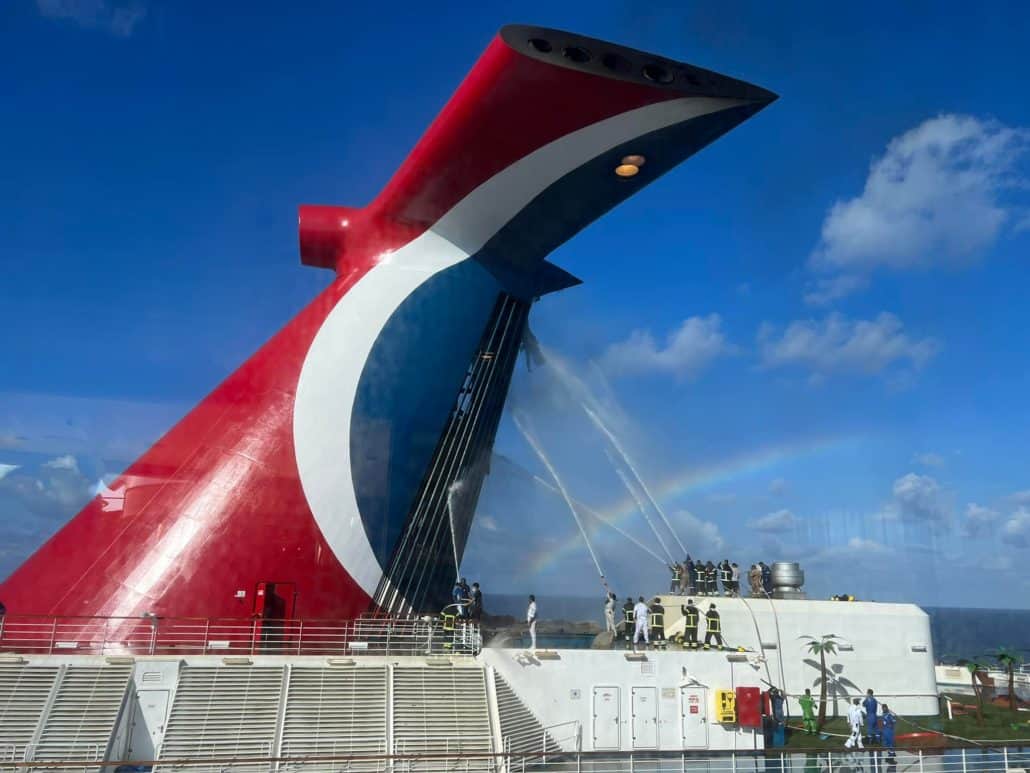 "Everybody is safe," reported guest Jenny Fleming on Facebook. "They just gave us the go-ahead to head off the ship while they continue to put out the fire. Mom and I were sitting on the balcony drinking coffee as we were docking and some amazing people on the Mardi Gras next to us started screaming at us that there's a fire."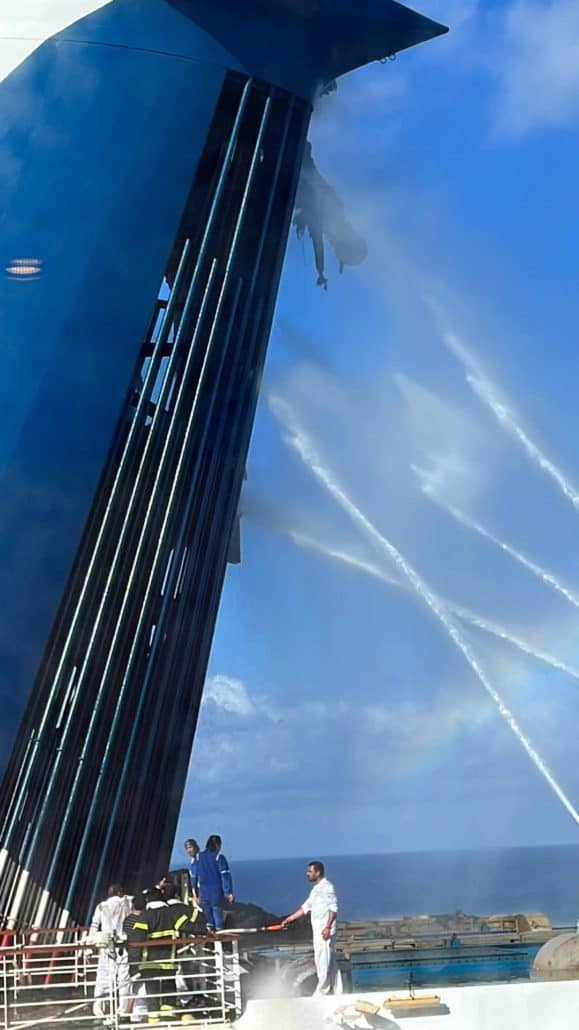 "We Were… First To Report It"
Her account continued, "Mom runs inside and calls 9-1-1, and we were apparently the first to report it. We grab our passports and head down to the gangway but we were instructed to go to our muster stations (which we should've done first, but we figured we were already docked, maybe we can just get off."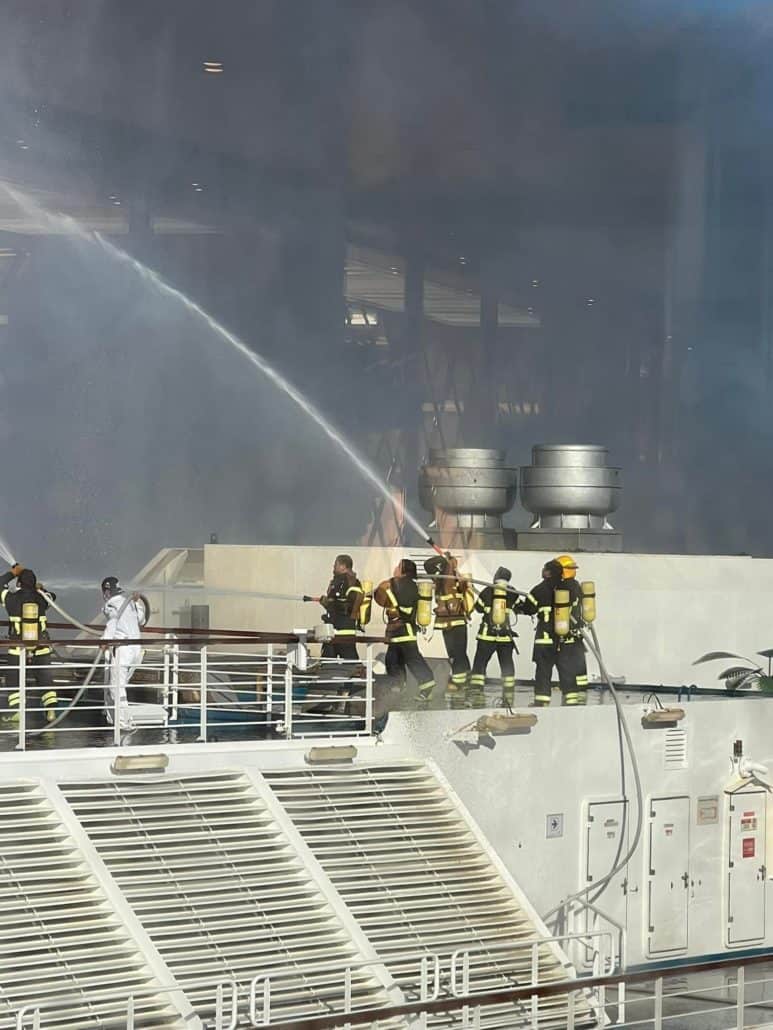 Approximately 20 minutes later, she says, they were told the fire had been contained but was not out, and that they were cleared to go ashore. "Long story short," she concluded," we are safe and they are working on extinguishing the fire. "
Carnival Freedom left Port Canaveral Monday on a five-day sailing. No word yet as to whether the fire will impact the rest of the current sailing or the one set to follow.
READ NEXT: CDC Raises Bahamas COVID-19 Warning Level To 'High'