CORRECTION: Due to an editing error, a previous version of this story indicated that pricing for Faster to the Fun had been increased for the Carnival Horizon. 
Carnival Cruise Line has unveiled the pricing for their Faster to the Fun option aboard the next ship to join the fleet, the  Carnival Panorama. The pricing for Mardi Gras, which is set to arrive in the fall of 2020, has not yet been announced.
Faster to the Fun Changes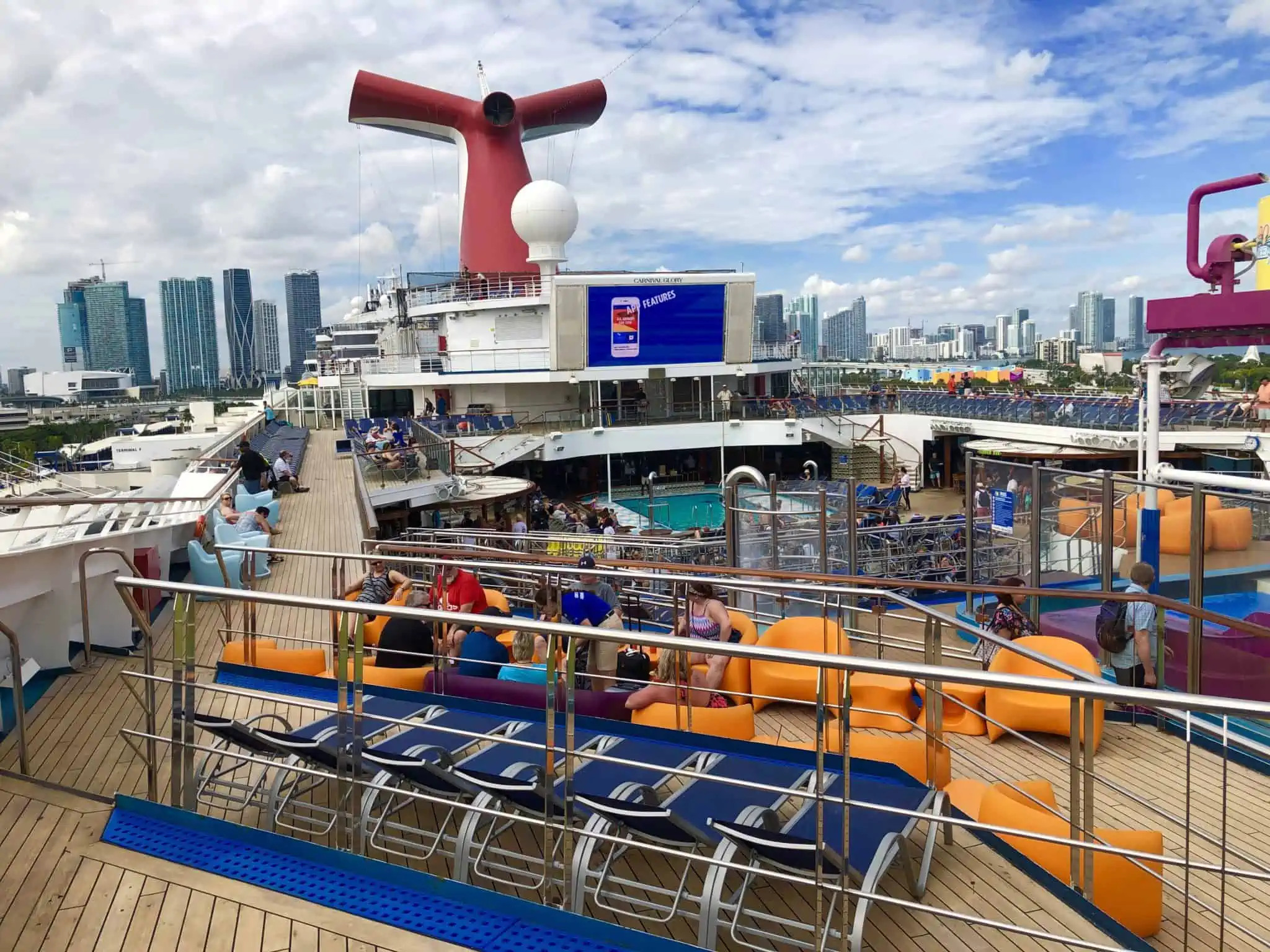 If you're booking a trip on the next ship to join the Carnival fleet and hoping to book Faster to the Fun the pricing on Carnival Panorama — which begins sailings as of February 2020 — has been released: For the 7-day sailings the ship will be doing, the price will be $109.95, making it the same as 6-day cruises aboard the Carnival Horizon, and slightly less than the 8-day cruises on that ship.
READ MORE: 9 Reasons to Purchase Faster to the Fun
'Faster to the Fun' was launched in 2012 as a pay-for-privilege program allowing guests who participate to get certain perks. The chart below will tell you exactly how much the perk costs depending on the ship and length of sailing.
Faster to the Fun Perks include:
Priority check-in, security and boarding. This is a big draw for most guests, as it essentially allows them to kick their vacation off as quickly as possible.
Access to a pre-boarding priority lounge
First access to staterooms. This means that while others are awaiting the announcement saying staterooms are ready, 'Faster to the Fun' guests generally have access immediately upon boarding.
Dedicated Guest Services line(which is shared with Platinum and Diamond guests)
Priority Dinner Time Assignments
Priority Water Shuttle Access, allowing guests to begin their shore excursions as quickly as possible in ports where the ship is not able to dock.
Debarkation time choice
A limited number of Faster to the Fun passes are sold for any given sailing, and they routinely sell out. You can purchase the pass (via the Fun Shops) as soon as you've booked the cruise and are certain that you will be sailing.
The program is not available in Honolulu, Norfolk, or Vancouver.