Emerging a day early from the Meyer Werft shipyard in Germany, Carnival Jubilee successfully floated out on Friday while paying homage to its home port in Galveston, Texas. Though the original float-out was scheduled for Saturday, the change was made in anticipation of incoming inclement weather.
Amid Texan-style tail-gate celebrations, Carnival Jubilee touched water for the first time, proudly sporting the Texas star on its bow.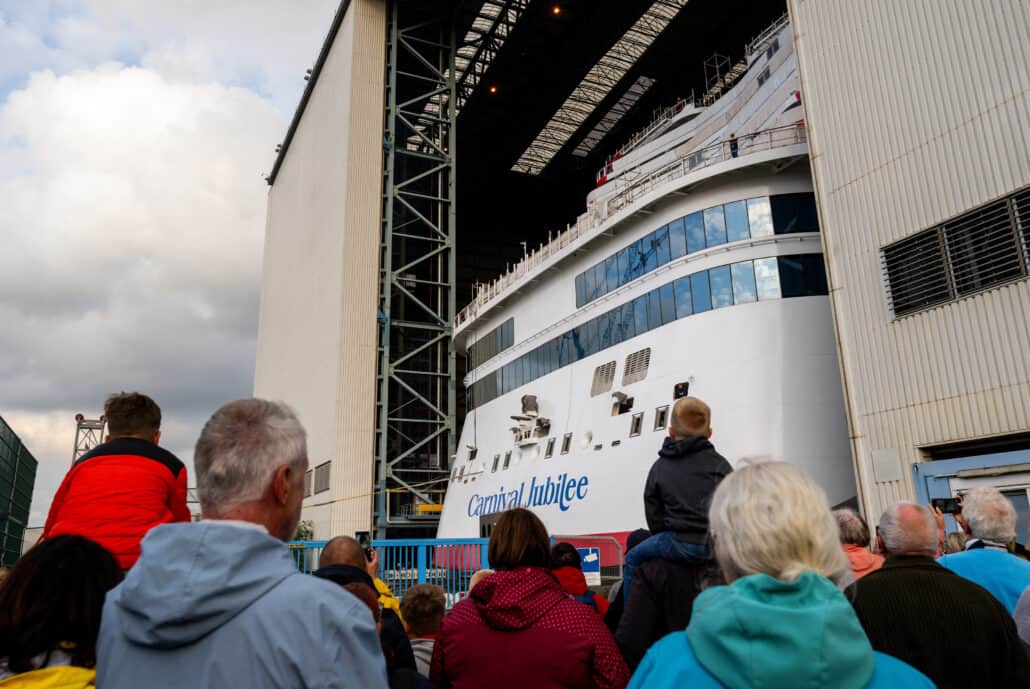 According to the President of Carnival Cruise Line, Christine Duffy, the addition of the five-pointed star is a tribute to the community that is Carnival Jubilee's home.
"The Texas star on Carnival Jubilee's bow is a symbol of our commitment to the Port of Galveston. As the first cruise line to sail year-round from Galveston, we have a long history with the community, and our next new ship is our latest investment in support of the local economy's impressive growth while delivering innovative experiences for our guests," she announced.
The Carnival Jubilee is the first vessel built by Meyer Werft for Carnival Cruise Line in Germany. Joining Mardi Gras and Carnival Celebration, all three ships can run on liquefied natural gas (LNG).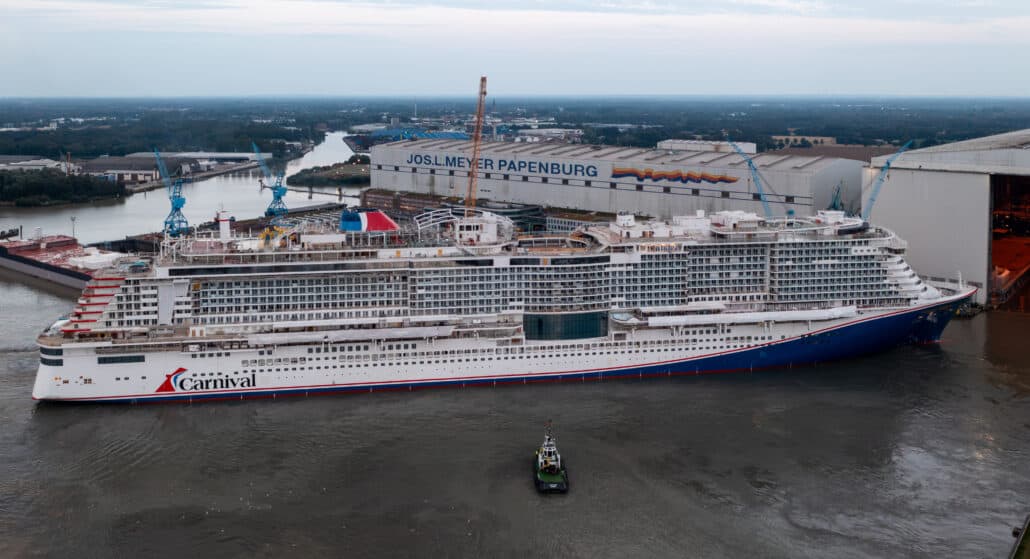 Work on the final Excel-class vessel began on March 18 last year. After its float-out, it will undergo fit-out at a wet dock for several weeks. Once equipped with furniture and other interior details, Carnival Jubilee will embark on a unique Meyer Weft tradition known as the River Ems conveyance. With the help of skilled pilots and tugboats, the cruise ship will navigate the Ems River until it makes its way to the North Sea in time for sea trials in August.
The ship will be handed over to Carnival Cruise Line after completing tests to assess critical systems like safety, propulsion, and navigation.
Four times bigger than the original Carnival Jubilee, the 1,130-foot ship will have its maiden voyage on December 23, 2023. She will embark on a West Caribbean cruise from Galveston, Texas with stops at Roatan, Honduras, Costa Maya, and Cozumel in Mexico.
It will have six zones of cruise ship experiences, including two new zones (Currents and The Shores). It will also have 18 passenger decks and over 2,600 staterooms.
Carnival Jubilee Floatout Video