Only days before their newest ship will make an unusual appearance at the Rose Parade, Carnival Cruise Line held a "naming ceremony" for the float. Needing a little help with the ceremony, they turned to someone who knows a thing or two about the annual event: Rose Queen Loise Siskel.
How To Get Your First Glimpse At Panorama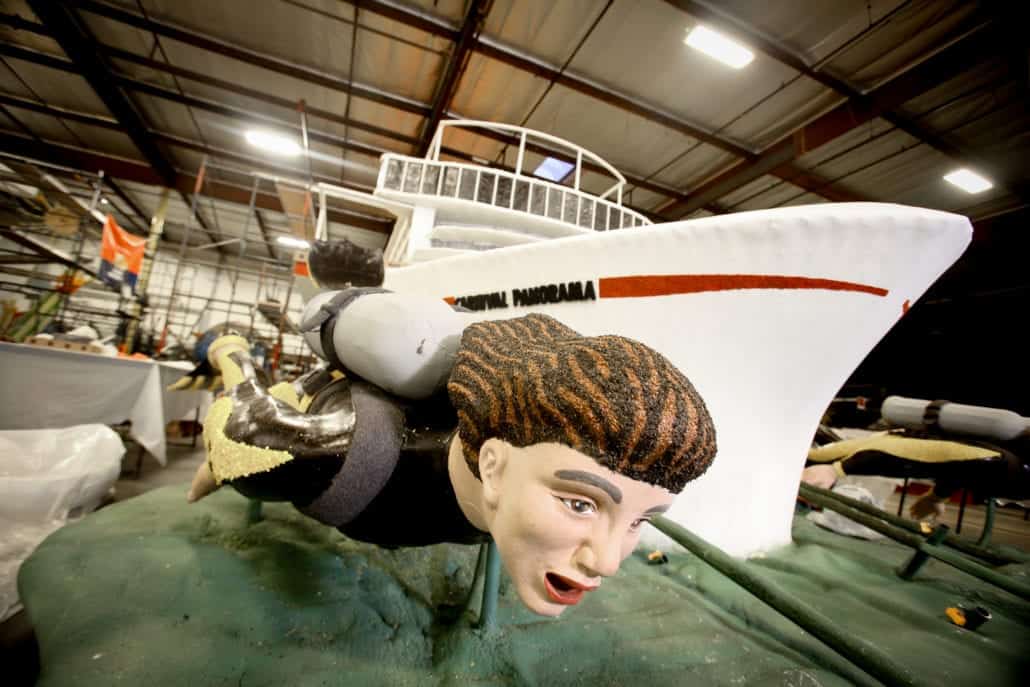 While cruise lines typically hold naming ceremonies for their new ships, Carnival thought it only right to give Panorama's replica the same respect. So, Sisken smashed a confetti-filled "champagne" bottle across the hull of the ship-shaped float and officially proclaimed its name to be "Come Sail Away."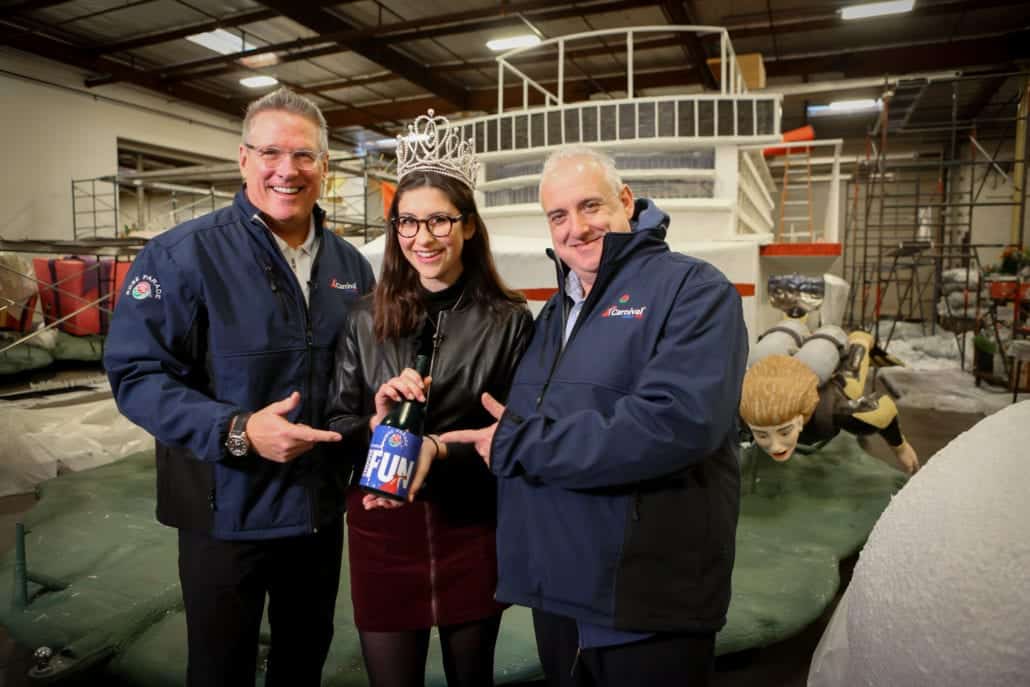 The float — which will be seen by about 80 million television viewers when the Rose Parade airs on January 1 — is a replica of Panorama, and will even feature its very own cruise director! Brand Ambassador John Heald will be riding the float (and waving to the crowds) or, as he put it during a Facebook live feed, "strapped to the top of [the float] for five hours!" (If we're very, very lucky, perhaps we'll even get to see Heald take a few bounces on the float-top trampoline, there to represent Carnival's first ever Sky Zone trampoline park!)
Following the naming ceremony, guests got to help decorate the float, which will be strewn with more thousands of flowers from more than a hundred countries representing Carnival's diverse team of employees.
READ MORE: All About Carnival Panorama's Sky Zone
Joining him atop the faux ship will be Carnival Vista's Godmother, Deshauna Barber. This is especially appropriate as the float will salute the members of the various armed services.
When The Real Ship Debuts
As for the actual Carnival Panorama, she'll make her first sailing out of Long Beach, California, on December 11, 2019. That will be a special three-day voyage, after which she'll begin doing seven-day Mexican Riviera trips, year round, with the first departing on December 14.