Only a week after Carnival Panorama returned to service, the West Coast-based ship is experiencing a technical problem that will impact guests on at least one sailing.
Arrival, Departure Times Being Adjusted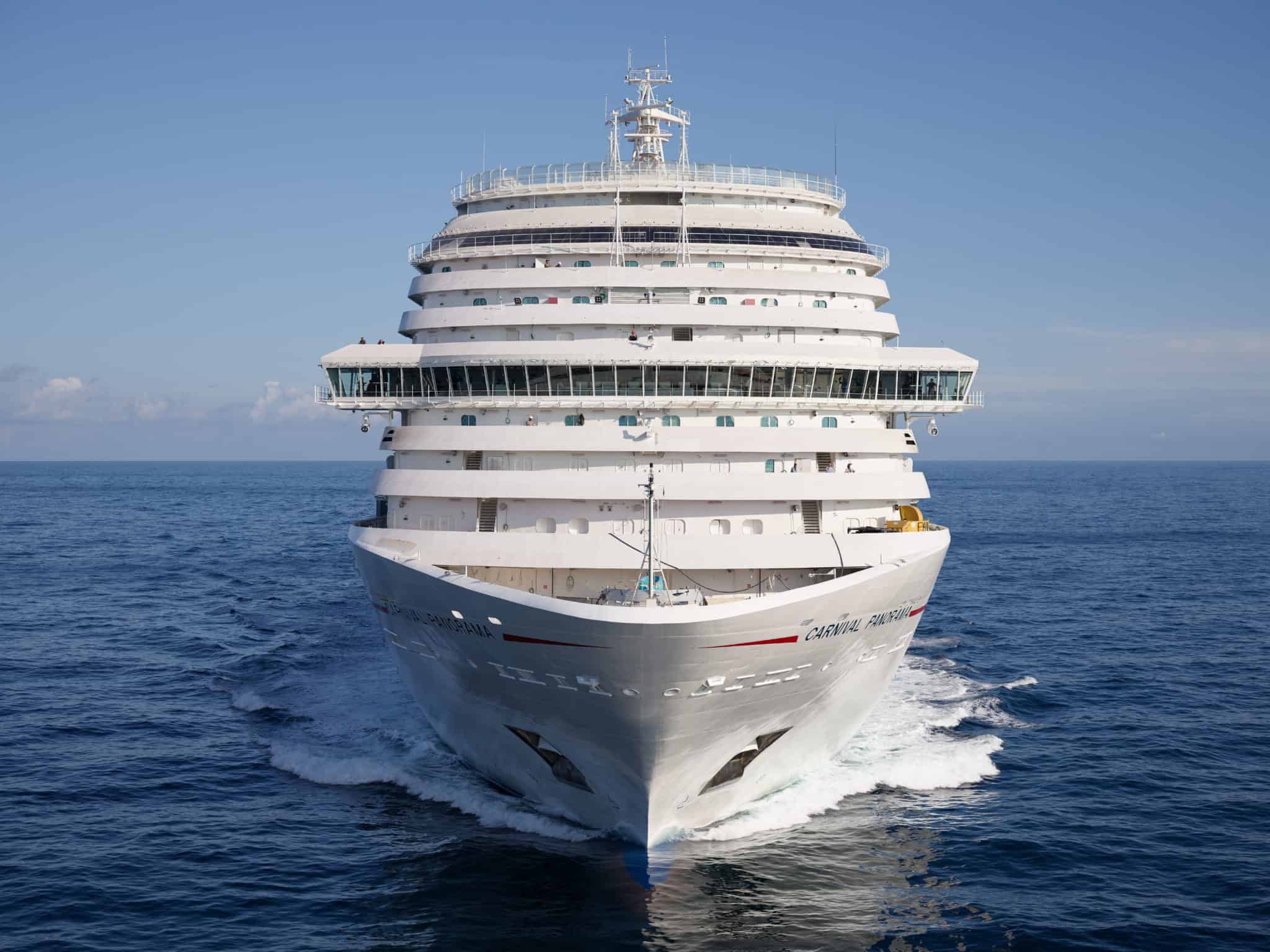 In a letter sent to guests setting sail this weekend, Carnival explained that Panorama "is experiencing an issue that is affecting the ship's maximum cruising speed." As a result, the ship will be arriving "later than scheduled Saturday morning and, consequently, her departure will be adjusted to 5:30 p.m."
The missive went on to say that the ship's expected arrival time in the ports of Puerto Vallarta, Mazatlán, and Cabo San Lucas would also have to be "slightly adjusted."
The problem will also impact the time at which the next sailing will return to Long Beach, meaning guests may have to alter their homebound travel plans.
"If you purchased Carnival's Fly2Fun," the letter says, "we will automatically reschedule any early flights to depart no earlier than 2 p.m." Guests who made their own flight arrangements are advised to do the same, with Carnival offering to reimburse any incurred change fees up to $200 per person.
It was only last weekend that Carnival Panorama returned to service, sailing out of Long Beach for the first time in over a year on August 21.
Panorama debuted back in December of 2019, but was only able to sail for a few short months before the entire cruise industry was shut down in March of 2020. At the time of her launch, she had the distinction of being the first newly-built Carnival ship to be homeported in California in over two decades.
There's no word as of yet on what the speed-impacting issue is or when it might be resolved.
A similar problem impacted several Carnival Vista sailings in the summer of 2019. In that case, several sailings had to be extended, turning the planned 7-day sailings into 8-day voyages, with Carnival apologizing to those impacted by giving them numerous make-goods, including a $200 onboard credit per person.