Over the weekend Carnival Pride returned to Baltimore's Cruise Maryland Terminal after a short hiatus in Florida. Not only did she return, but she returned as a slicker and sexier ship after undergoing Carnival's Fun Ship 2.0 enhancement.
What is Fun Ship 2.0?
Launched in Fall 2011, this is Carnival's $500m initiative that will upgrade 14 ships with new bars, dining and entertainment options. Carnival teamed up with celebrities like Food Network's Chef Guy Fieri and comedian George Lopez to help curate and design concepts.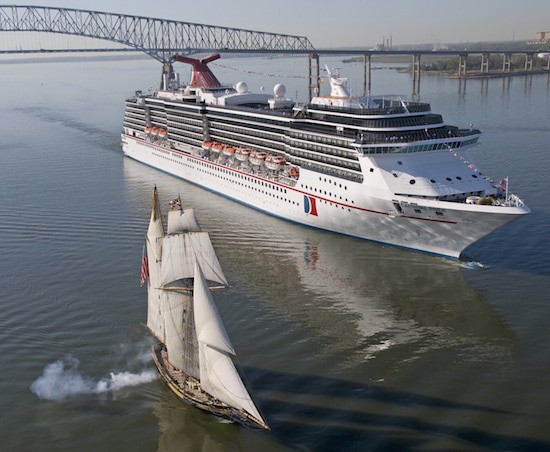 Upgrades include:
Guy's Burger Joint
Bonsai Sushi
RedFrog Pub
Alchemy Bar
Sports Bar
RedFrog Rum Bar
BlueIguana Cantina
BlueIguana Tequila Bar
Hasbro, the Game Show
WaterWorks water park
Dr. Seuss at Sea program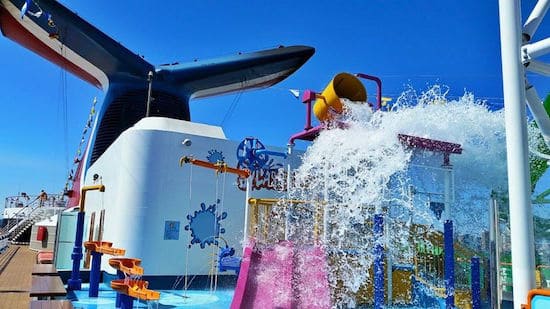 Quote
"We are thrilled to be returning to the Port of Baltimore which is such a fantastic cruise departure point for people in the mid-Atlantic states, the Northeast and beyond," said Christine Duffy, Carnival president.
Itineraries
Five-day Bermuda sailings feature two days and one night at King's Wharf with two fun days at sea.
Six-day Bahamas cruises call at the popular ports of Nassau and Freeport, while the seven-day Bahamas itinerary also includes a call at Port Canaveral, Fla., with easy access to Orlando's attractions.
​Seven- and eight-day eastern Caribbean cruises feature Grand Turk, the private Bahamian island of Half Moon Cay, and Freeport. Eight-day Bahamas sailings visit Charleston, S.C.; Port Canaveral and Nassau.
11-day Carnival Journeys voyage departs Baltimore Jan. 17, 2016, calling at Grand Turk, Aruba, Curaçao, Bonaire, and St. Croix, ending in San Juan Jan. 28, 2016.
14-day Carnival Journeys voyage, operating roundtrip from Baltimore March 13-27, 2016, and featuring Grand Turk, San Juan, St. Thomas, Dominica, St. Lucia, Martinique, Antigua and St. Maarten.
Carnival Pride carried 2,124 guests and is 88,500 tons. More information on Carnival Pride can be found here.
Cover photo credit: Cruise.Forever Instagram