One of Europe's leading shipyards, Meyer Turku, is permanently laying off over 150 employees as they attempt to get their financials under control amid the shutdown.
This comes as revenues at shipyards are down thanks to cruise companies delaying new orders and refurbishments due to their own efforts to remain financially viable.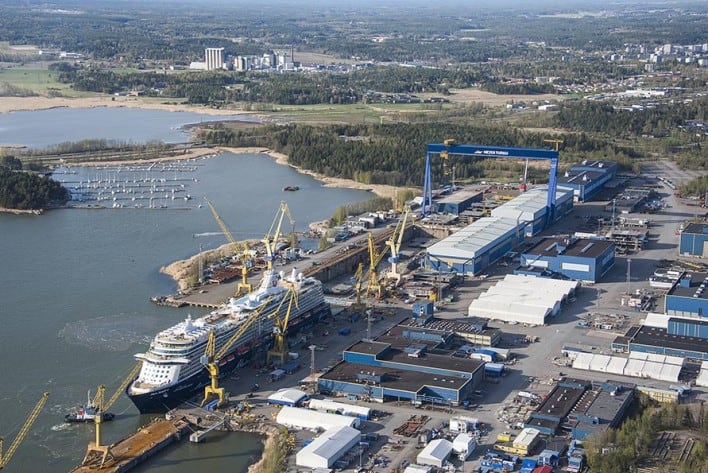 The shipbuilder, which is located on Finland's West Coast, employs 2,000 workers. The company said it would be eliminating a total of 166 jobs. Of those, 80 are administrative positions, while 86 are those working in the yards themselves.
Ships Currently Under Construction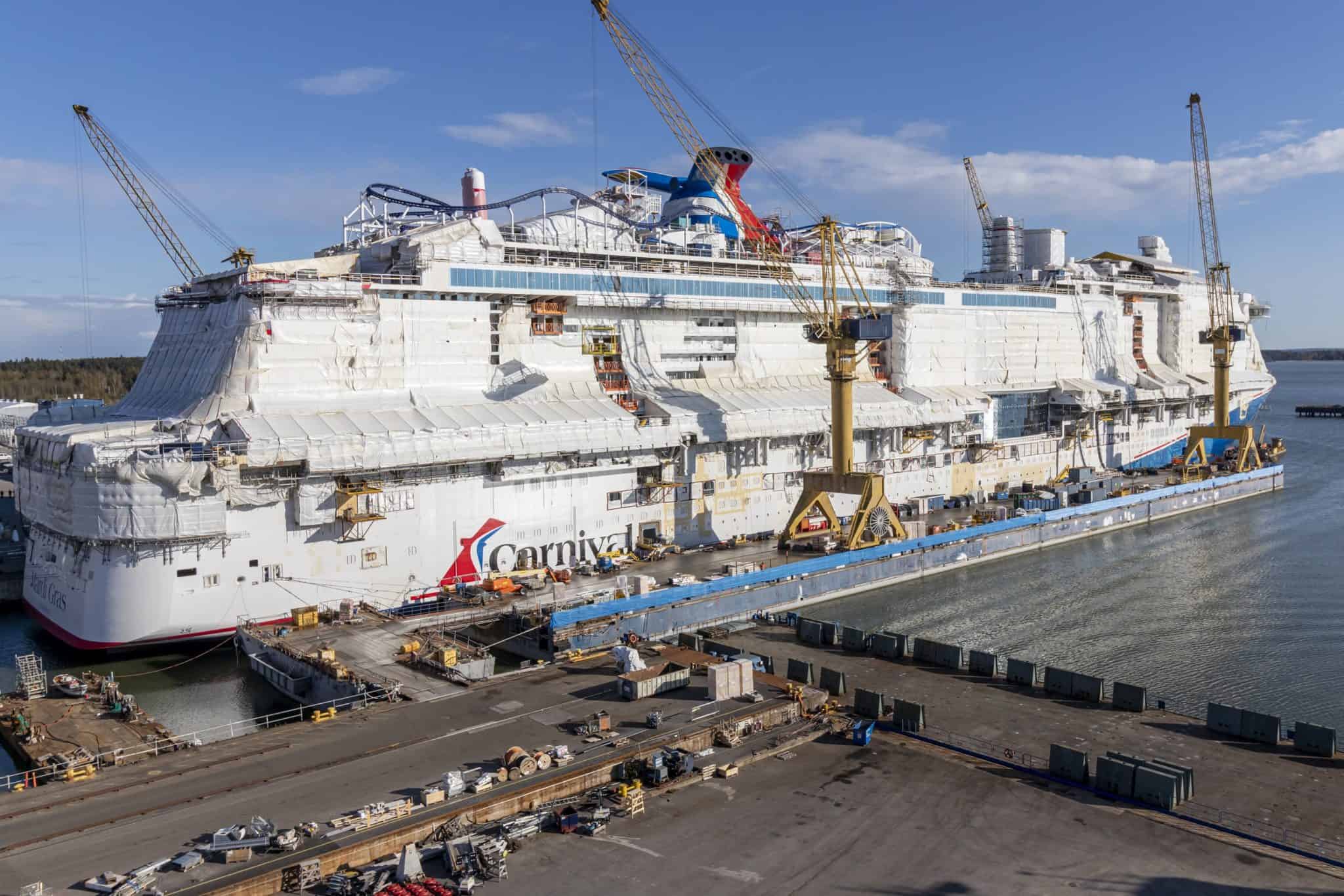 It is expected that the yard will experience further layoffs, whether permanent or temporary, at some point in the future. Since April, the yard has warned that approximately 450 employees would ultimately wind up receiving pink slips.
In a statement, the company said, "Due to the production schedule of the shipyard, the negotiations [concerning layoffs in the departments of] outfitting, design and HR functions will continue and will be finished during this year."
Although the yard had hoped to go from completing one ship a year to two ships per year, that plan has been put on the back burner.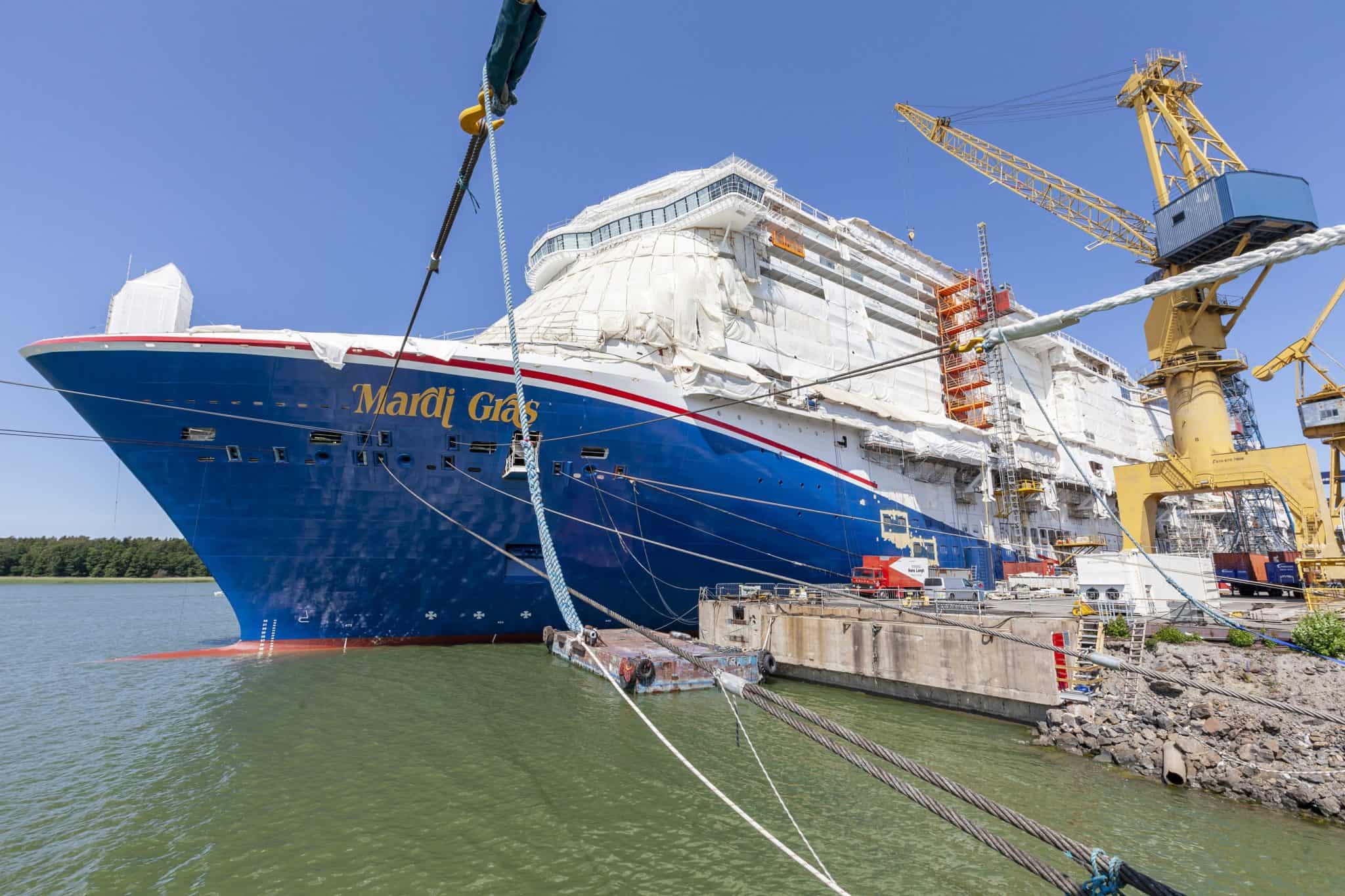 In fact, in April, the company announced plans to "stretch out" their order book in order to guarantee that there would be work over the next several years.
Among the ships currently being built at the yard is Carnival Cruise Line's upcoming Mardi Gras. Already, this ship has seen its arrival date delayed. Although it was originally slated to be delivered to Carnival this month, that date was pushed to November of 2020.
Unfortunately, further delays — caused in large part by the current crisis — pushed that delivery date a second time, this time to February of 2021.
PHOTOS: Mardi Gras Construction Update
While there has been no confirmation from the yard, it seems unlikely this latest development will impact the new delivery date for Mardi Gras, if only because the ship is so far along in the production cycle.
Meyer Turku is scheduled to build three Icon-class cruise ships from Royal Caribbean in 2022, 2024, and 2025.
However, the yard says that it is currently discussing other on-the-books ships with their customers. This could mean delays for both Royal Caribbean's first Icon-class ship as well as Mardi Gras' as-yet-unnamed sister ship, each of which was to be delivered in 2022.