Carnival Cruise Line recently updated their Hub app, and with it came a new offering to make ordering pizza onboard easier. The cruise line is piloting a new program that allows guests to order pizza anywhere on the ship via their smartphone app. The cost is $5 per pizza and is automatically charged to guests' Sail & Sign shipboard accounts.
How It Works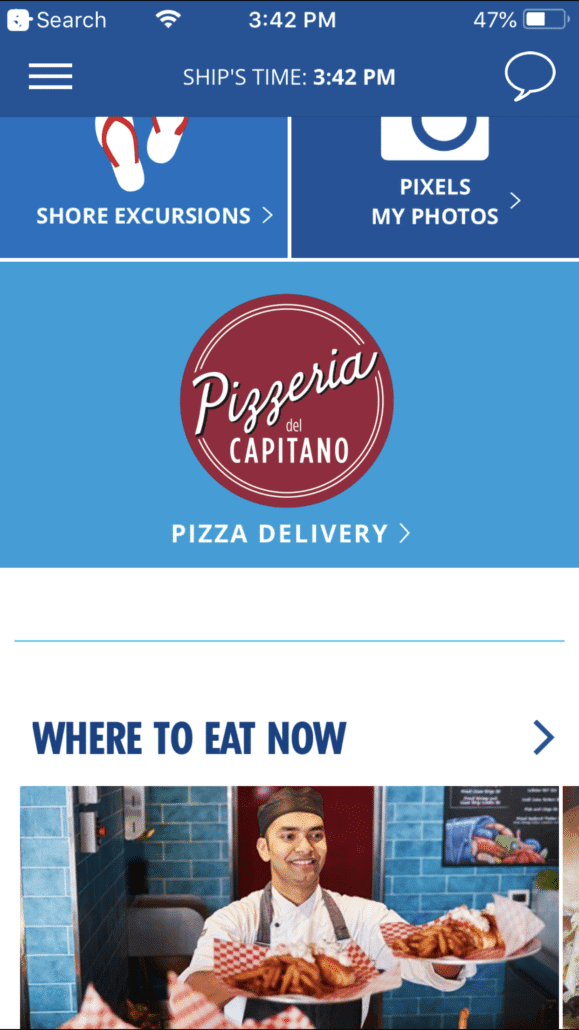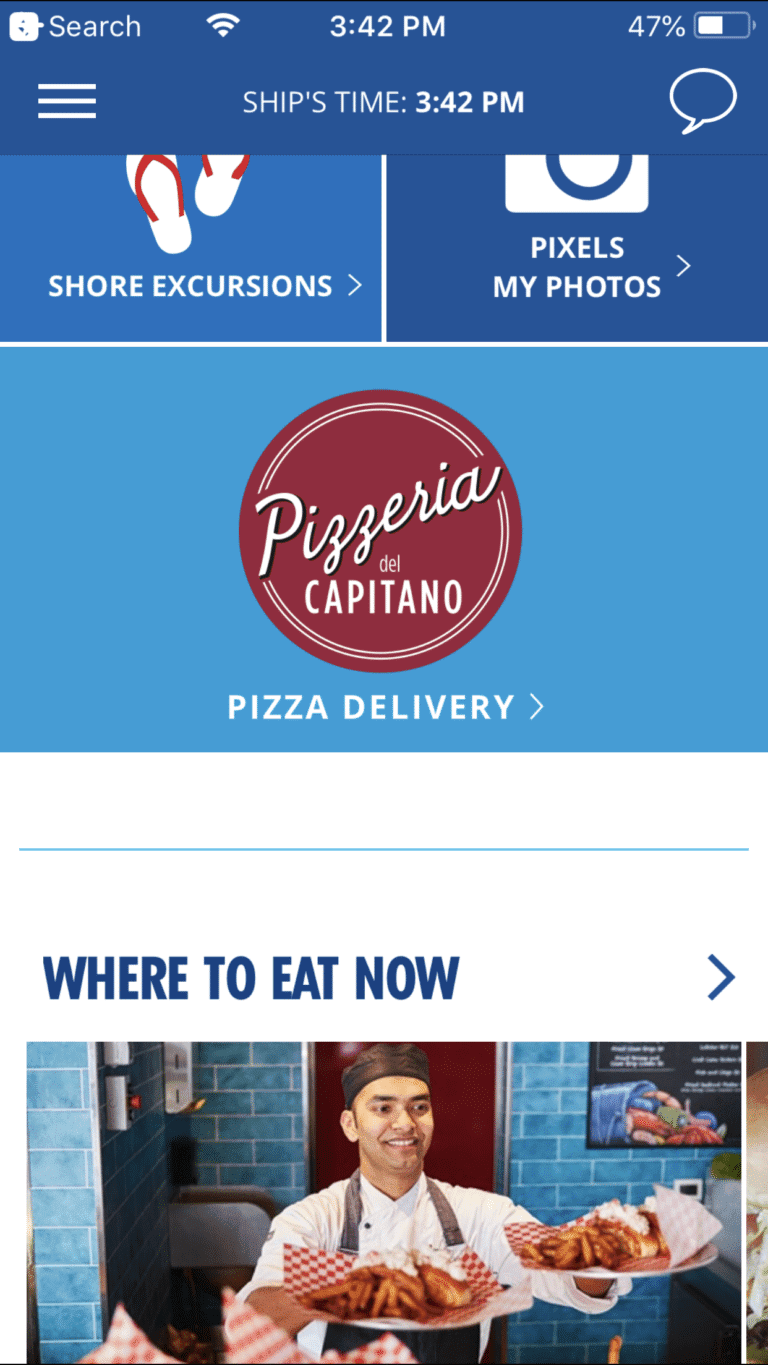 Open the Hub app  (which needs to be downloaded before you cruise)
Choose the pizza button on the home screen
Tell them where you are (Example: deck 5, Pig and Anchor bar)
Pick the type of pizza you'd like
Confirm purchase and click 'Buy Now'
The app will give you an estimated time of delivery and is linked to your Sign & Sail account so you do not have to enter any payment information. If you're in a crowded area and worried they might not easily find you, the app also allows you to take a selfie to help the delivery person spot you.
Complimentary pizza is still available round-the-clock at Pizzeria del Capitano. Ordering from the Hub app is only a way to make it more convenient, especially if you don't feel like waiting in line during prime pizza time.
Types of Pizza Available
Four Cheese
Mushroom
Margherita
Prosciutto
Pepperoni
Testing It Out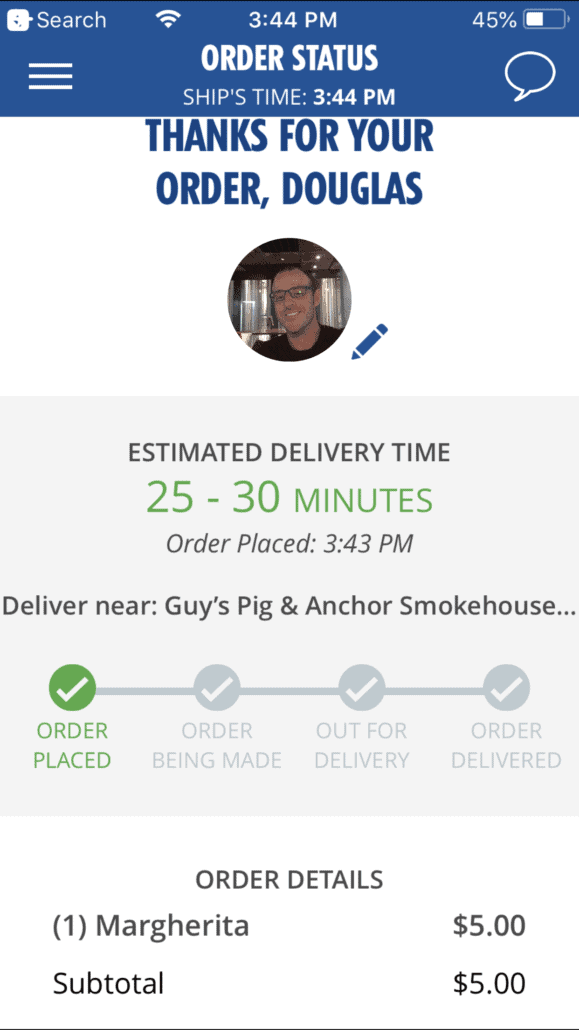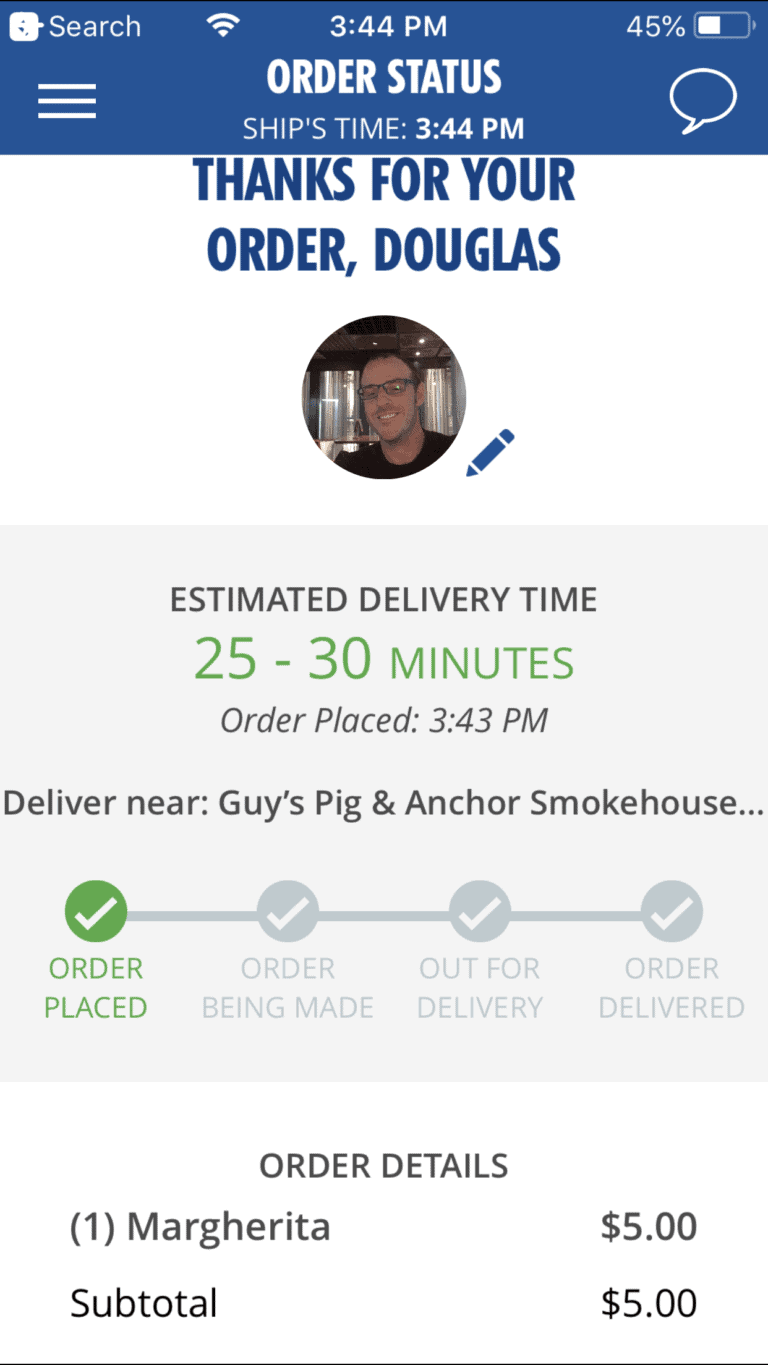 We were onboard Carnival Horizon during the first round of trials. How well would the delivery service work?  We decided the give it a try by ordering a pie while sitting at the Pig & Anchor bar. After following the simple directions, we placed an order at 3:44 p.m.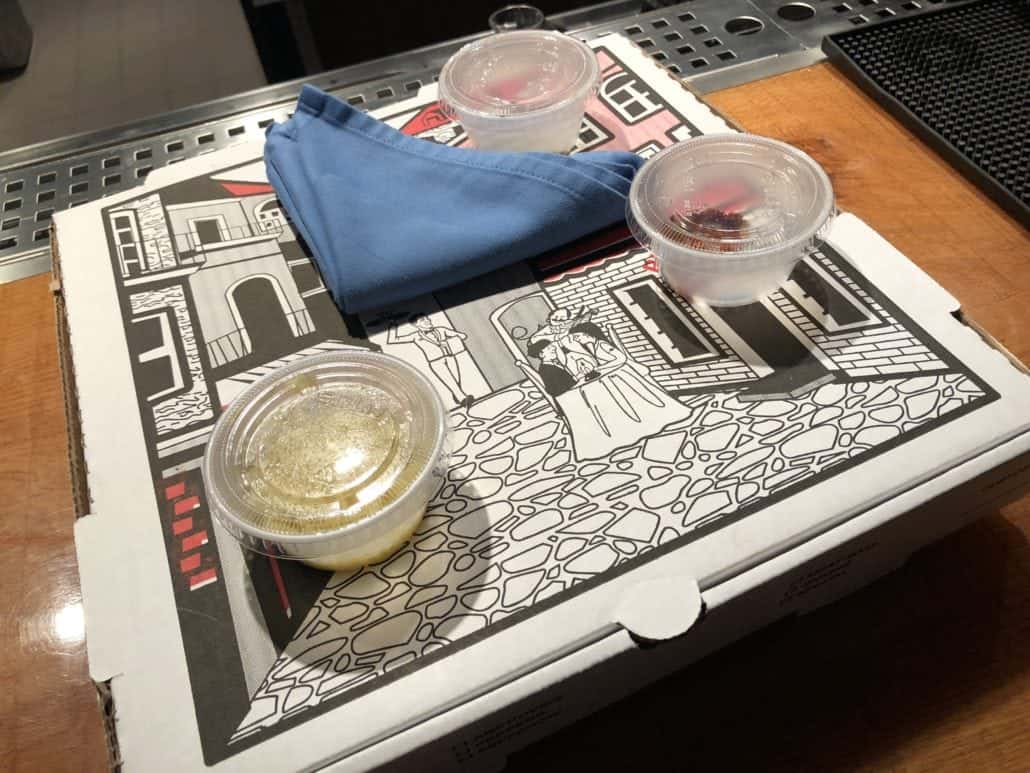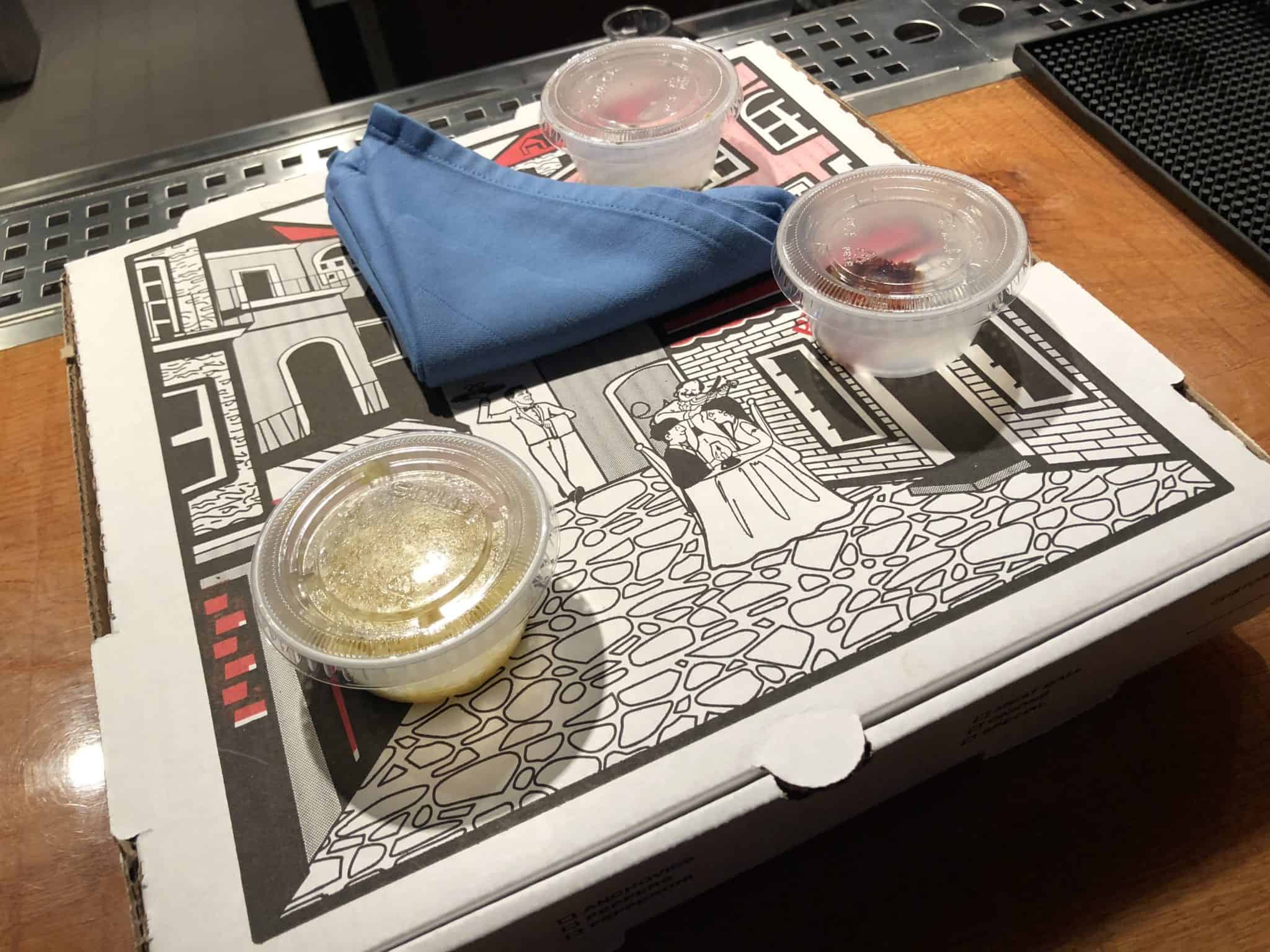 How quickly did it arrive? In less than 10 minutes we were greeted by a uniformed worker who pulled our pizza out of an insulated delivery box. It came with a side of red peppers, cheese, and oregano. It was piping hot. About 10 minutes after the pizza was delivered, a notification popped up asking if we'd like to tip the delivery person. They gave an option of tipping $1, $2, $3, or "other."  Overall, this was a win.
This is still very much in the early testing stages and only being tested on Carnival Horizon.