Carnival Cruise Line has brought back its onboard pizza delivery service, now available on all cruise ships.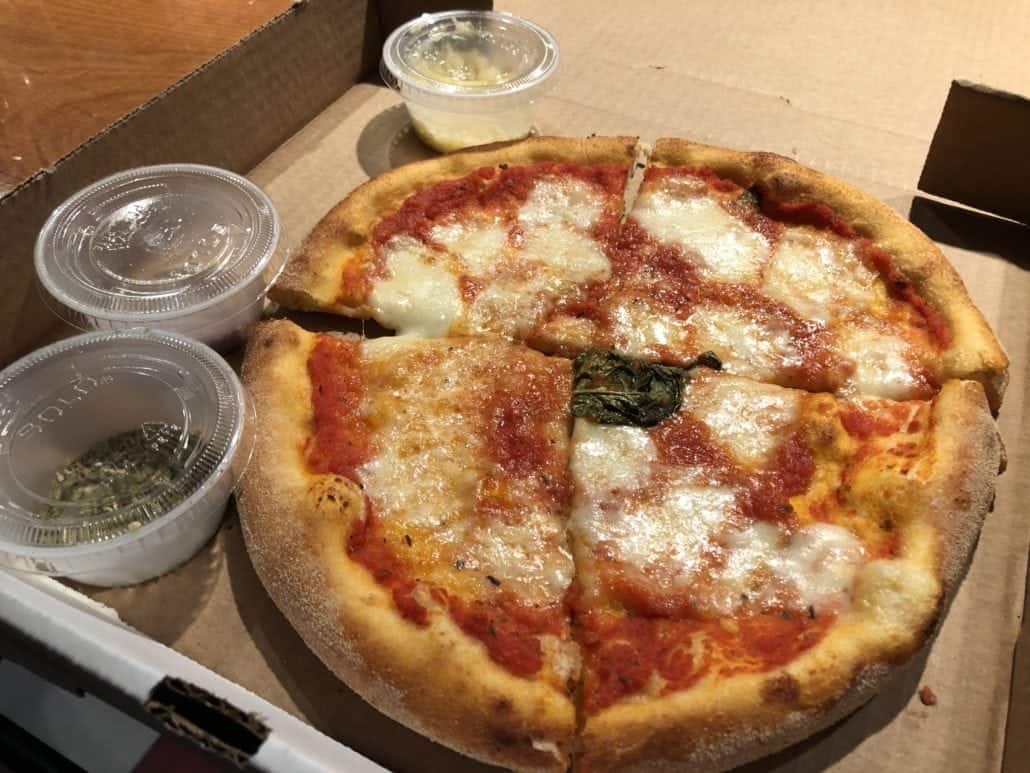 The app prompts users to select their pizza, specify their location on the ship, and the option to include a selfie for easy identification by delivery personnel.
Carnival pizza delivery price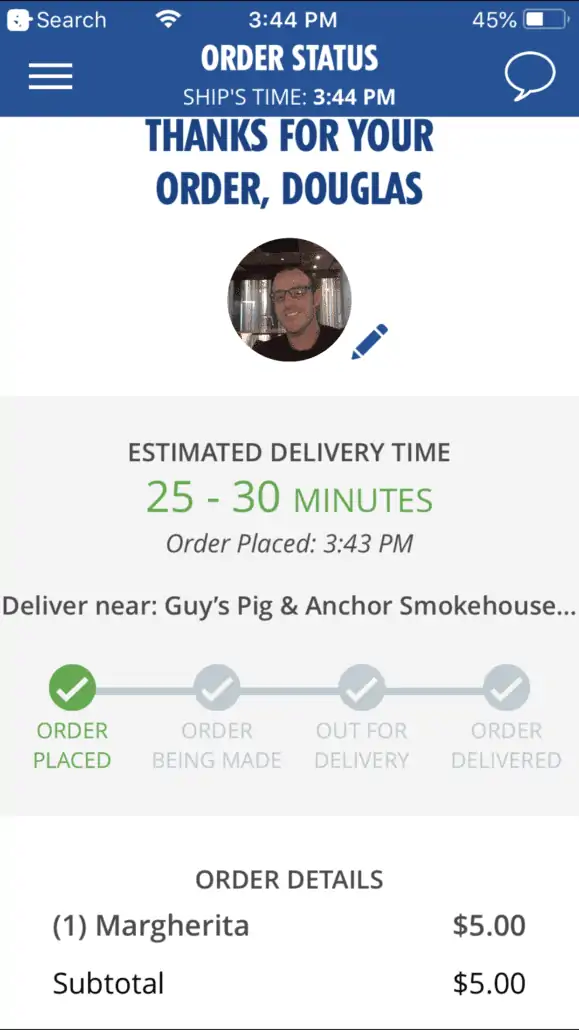 While there's a $5 delivery charge, the pizzas themselves are complimentary. Guests also have an option to leave a gratuity.
Just like the previous rollout of Carnival's pizza delivery, customers can also order a drink with their pizza delivery.
RELATED: Cucina Del Capitano & Pizza Review on Mardi Gras
Having used it a few times, it is convenient, and bringing it into the venue you're located is convenient, especially if you don't want to lose your seat for the big game in the sports bar or a prime lounger by the pool.
With a $5 delivery fee, it's also competitive with Norwegian Cruise Line, which charges $9.99 for room service, and Royal Caribbean's $7.95 charge.
Carnival's pizza delivery menu
Four Cheese
Mushroom
Margherita
Prosciutto
Pepperoni
Some of Carnival's pizza venues have different names and slight variations in the menus, but most are in line with each other.
For instance, on the Fantasy-class ships, the venue is Pizza Pirate, while on Carnival Vista, it's Pizzeria del Capitano. On Carnival Celebration it's called Miami Slice.
According to Carnival's website, the service will be introduced on the upcoming Carnival Jubilee (December 2023) and Carnival Firenze (May 2024).
Final Thoughts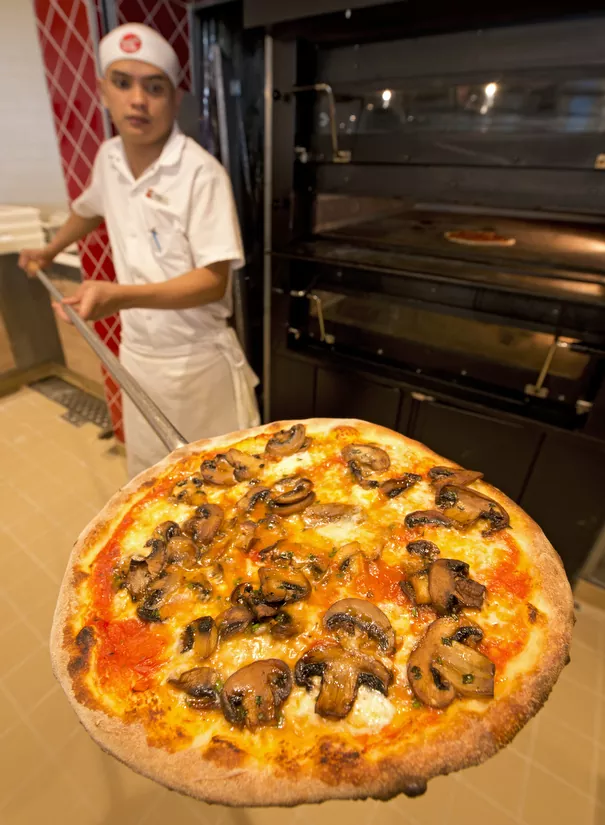 In July 2021, when Carnival returned to service, we tried to use it, and it said the function was not unavailable, which was expected due to staffing shortages throughout the industry.
A year later (fall 2022), it worked on a sailing we did out of Miami. Now, it's available fleetwide.
Beyond food delivery, the HUB app allows passengers to keep track of onboard activities, monitor spending, check-in for dining, explore menus, communicate with other passengers, and more.
RELATED: Explore Carnival Venezia's Food Venues