In a time-honored maritime tradition, a ceremony was held earlier today aboard Carnival Vista at the Fincantieri shipyard in Monfalcone, Italy, during which a commemorative coin was welded to the ship's mast to mark a significant construction milestone.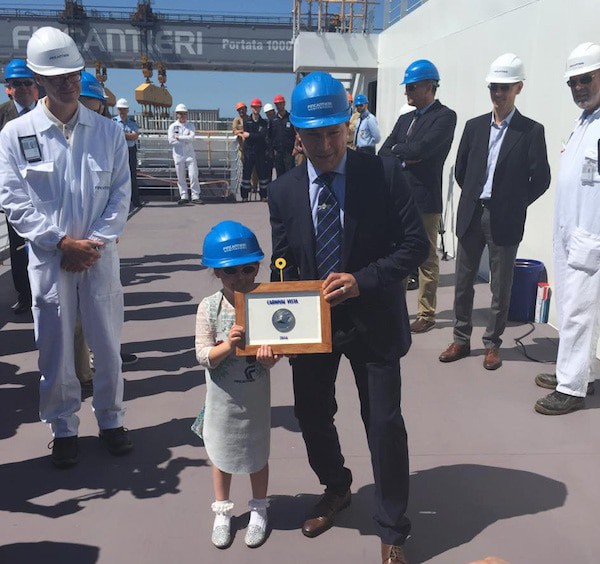 It is a longstanding tradition to select a godmother – or "madrina" – to preside over the ceremony. In this case, however, Carnival selected a "godchild" – six-year-old Kye Heald, the daughter of the company's Senior Cruise Director and Brand Ambassador John Heald, who handled her duties admirably.
What is a Coin Ceremony?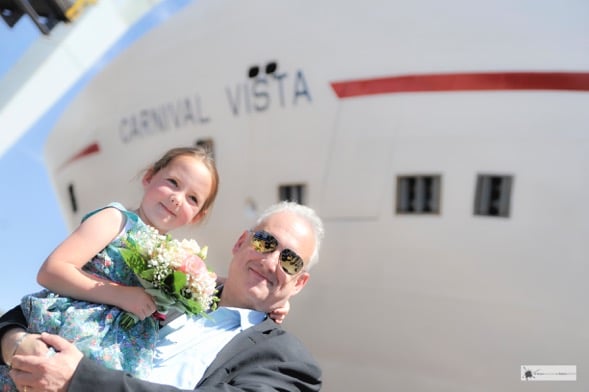 The Coin Ceremony is an event which takes place at the keel laying, in the early stages of a ship's construction. In it, the shipbuilders place one or two coins under the keelblock of the new ship to bless the ship and as a symbol of good fortune.
Debuting Soon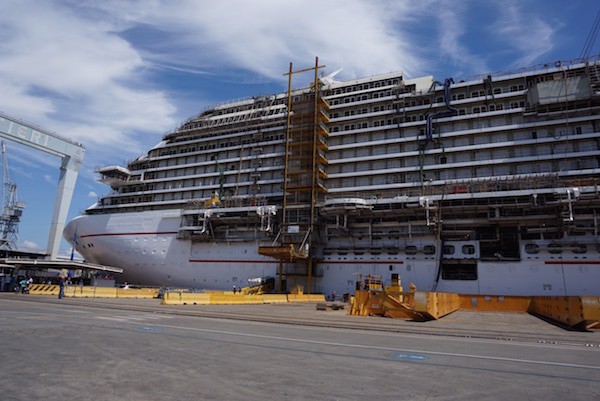 With just 11 months until Carnival Vista's maiden voyage, work continues on the ship's unique on-board innovations which include the first IMAX Theater on a cruise ship, a suspended cycling experience called SkyRide, the line's first on-board brewery, and Carnival's first inner-tube raft slide, the 455-foot-long Kaleid-o-Slide.
Listen to Carnival Vista Reveal
[smart_track_player url="https://traffic.libsyn.com/cruiseradioshow/CR_JAN_23_15_MIX_AU.mp3″ title="Carnival Vista Reveal" artist="Cruise Radio" ]