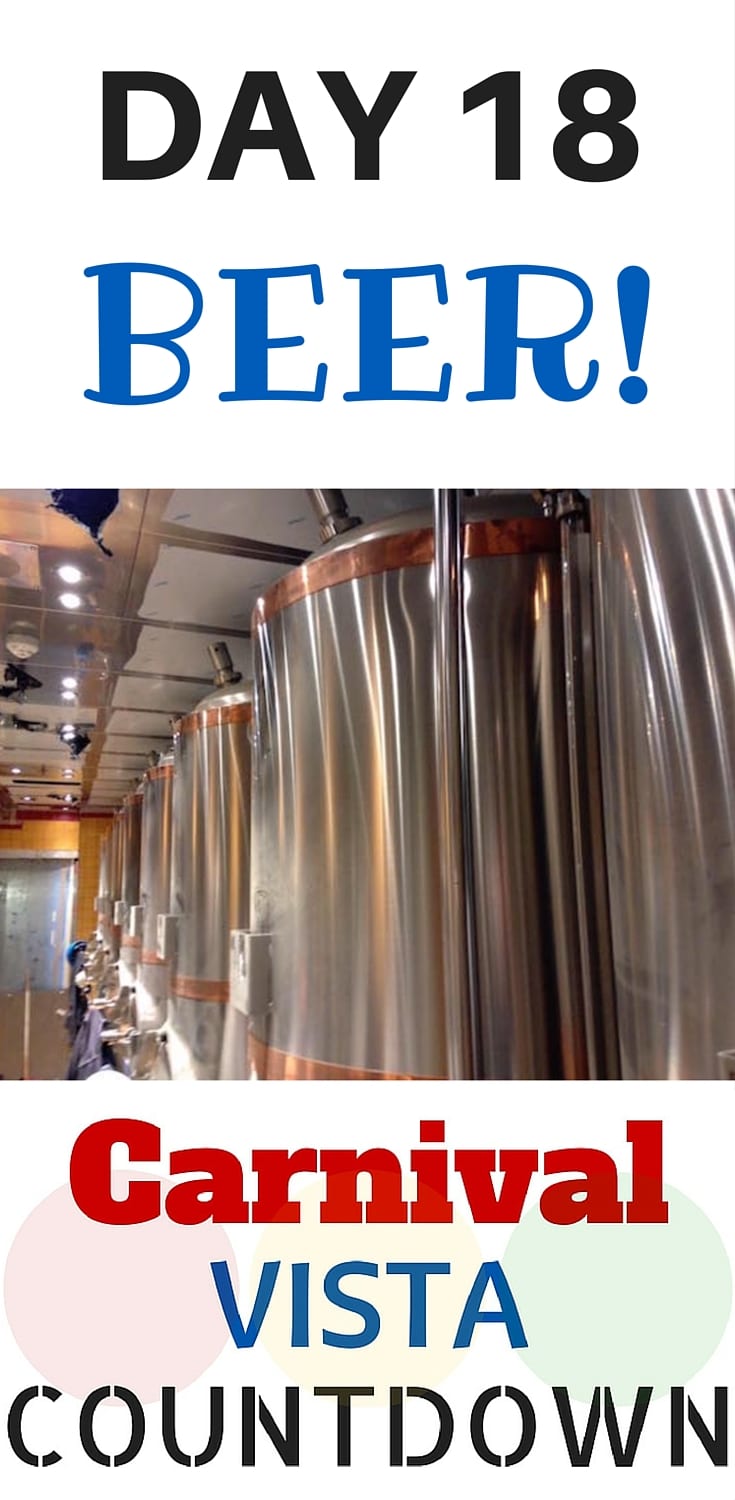 As we continue our countdown to the May 1 launch of the Carnival Vista, today we're looking at a new twist to a familiar favorite, the Red Frog Pub and Brewery. Because after all, who doesn't like beer? The brewpub will appear much like the RedFrog Pub that already exists on many Fun Ship 2.0 Carnival ships, featuring the same Key West-themed decor, live music entertainment, and games such as chess, checkers, and dominos.
Unique Experiences
However, Carnival Vista cruisers will also have the unique experience of being able to marvel at the fermentation tanks where their beer is created while they're enjoying their brew, which they can even pour themselves thanks to Vista's unique tabletop taps. There are hopes of Carnival offering brewery tours in the future, but nothing has been announced as of yet. The brewpub will also offer both indoor and outdoor spaces so cruisers can choose to enjoy their beer with an ocean view or while cooling off in the shade.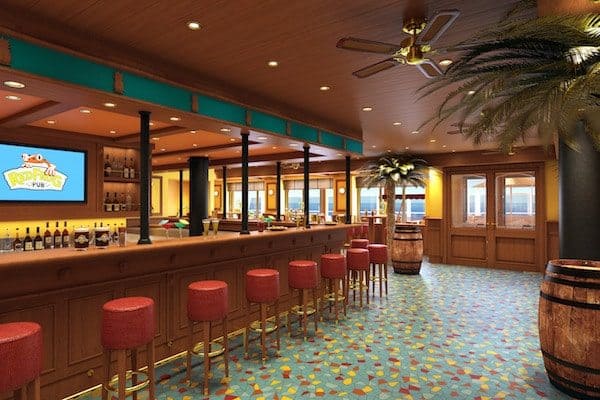 Which One To Try First? 
As for what's on tap, in addition to Carnival's classic ThirstyFrog Red, an American Amber/Red ale, Carnival recently announced the addition of three new hand-crafted brews that will be served fresh on Carnival Vista:
The Thirsty Frog Port Hoppin' IPA, a hoppy IPA promising notes of citrus and passion fruit
The ThirstyFrog Caribbean Wheat, a wheat beer with hints of bananas and spices
The FriskyFrog Java Stout, a stout touted to be rich and creamy in flavor with hints of coffee
An Industry First 
The craft beer industry has seen a huge surge in interest in the last few years, and Carnival didn't miss a beat on that, offering region-specific craft and microbrews to its cruisers on ships sailing out of Florida, Galveston, New Orleans, Hawaii, and Alaska in recent years. However, building its own onboard brewery on its newest ship and debuting three new craft brews takes the company's interest to a new level. Carnival clearly recognizes its customers' interests and wants to become the only cruise line among its competitors to capitalize on such a burgeoning market. With more and more people preferring craft offerings to "Big Beer," and with alcohol being a big money maker for cruise lines, it only makes sense that Carnival should tap into this market.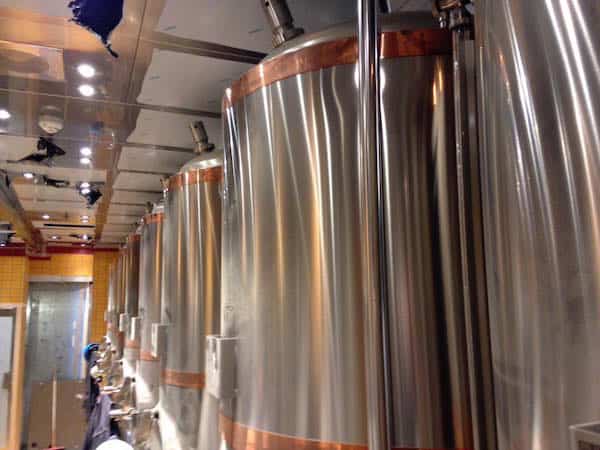 What You Need To Know! 
If you're lucky enough to be sailing on the Vista soon and are new to craft beer terminology, first try the Caribbean Wheat. Wheat beers are the "beers of the masses" – they are the easiest to drink and are almost always the most well-loved by all. An IPA beer will have more hops, making it a more bitter beer. It gives you a little more kick but is still refreshing in flavor. Finally, a stout is a dark beer that is strong in flavor and many times has a coffee essence, making it a much heavier beer.
Is there something about the Carnival Vista you're especially excited about? Hit the comments to tell us what and why, and we just might give you a shout-out in the coming days! Meanwhile, if you want to read the rest of our series, here's what you've missed so far!