Day five brings Carnival Vista to Naples, Italy. I was up with the birds this morning and watched the sunrise and then grabbed a quick breakfast before our busy day started.
Funny story before I start today's post. Our cruise director, Matt, got on the PA and gave us a weather report for Naples. He told us that it was going to be a high of 86 and was currently 77 degrees outside with a chance of rain. I was standing by the lido deck pool when he was telling us and it was clearly not 77 degrees outside. I was wearing a hoodie and pants, and still cold. It struck me as odd. About 10 minutes later he got back on the PA and said he made a mistake and looked at the weather forecast for Naples, Florida and not Naples, Italy! Luckily we didn't leave the ship yet. Oh, and it was 55 degrees outside; that's why I was so cold.
Shipyard Event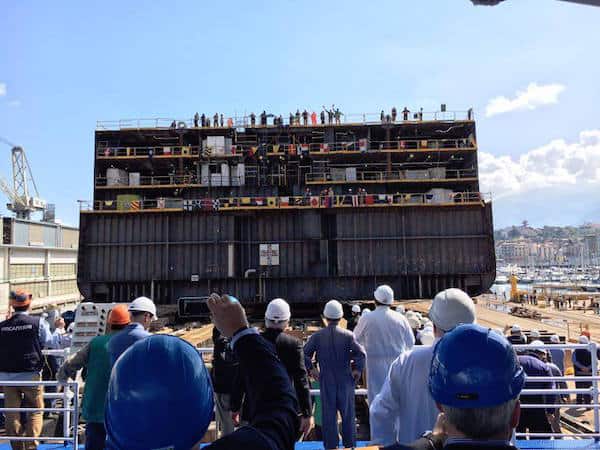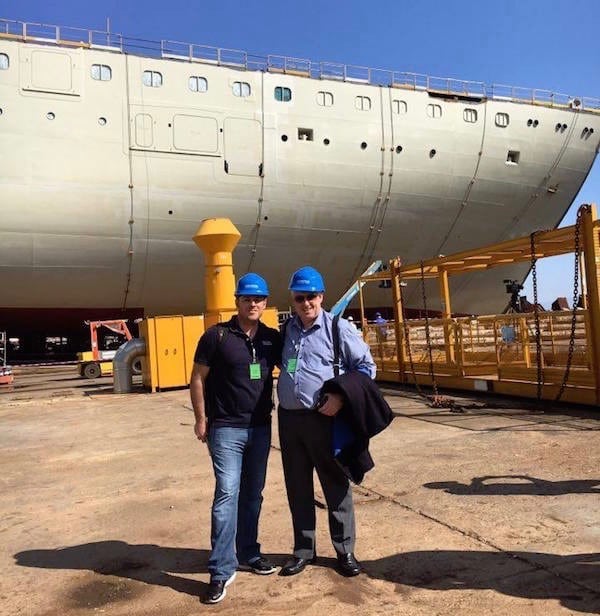 I had the honor to be invited to a launch ceremony where Carnival Vista 2 (currently unnamed) was launched into the harbor. It was a cool event where a 300-foot long forward piece of Carnival Vista rolled off a ramp and splashed into the bay. The president of Carnival Cruise Line cut the cord to send it flying down the ramp. Having never attended anything like that before, it was a cool experience and very emotional. All the workers threw their gloves up in the air as the ship rolled down the ramp. They must've felt very proud to see what they built over the past four months turn out to be so successful. The piece of the ship was the forward part of deck 0.
Explored Naples
Once we got back to the ship, a group of us went exploring Naples. The last time I was in Naples I went on a wine and beer crawl, making my way through a half dozen different venues. I didn't remember one place I went through but I did remember where the largest square in Naples was, so we walked there and found a pizza place. The dude running it was hysterical. I'm pretty sure he was the owner, the cook, and the waiter. He knew limited English and we spoke through Google translate and pointing. When a group of people walked by, he'd put on an Italian opera and start singing it out the window to attract guests. Four pizzas and two bottles of wine later, we were ready to head back to the ship – except they didn't take credit cards. DOH! Had to high tail it to an ATM and then pay him in euros before walking back to the ship. It was an experience if anything!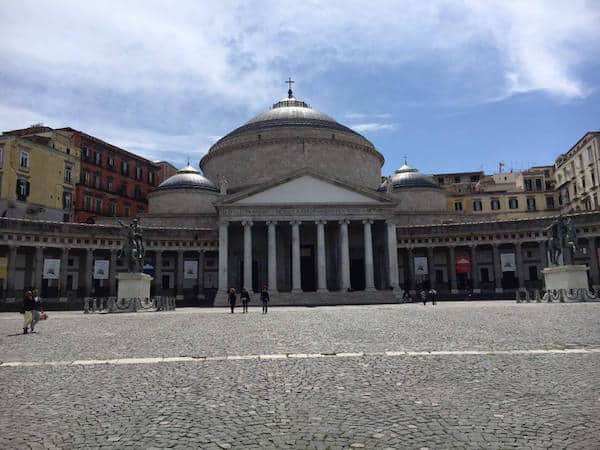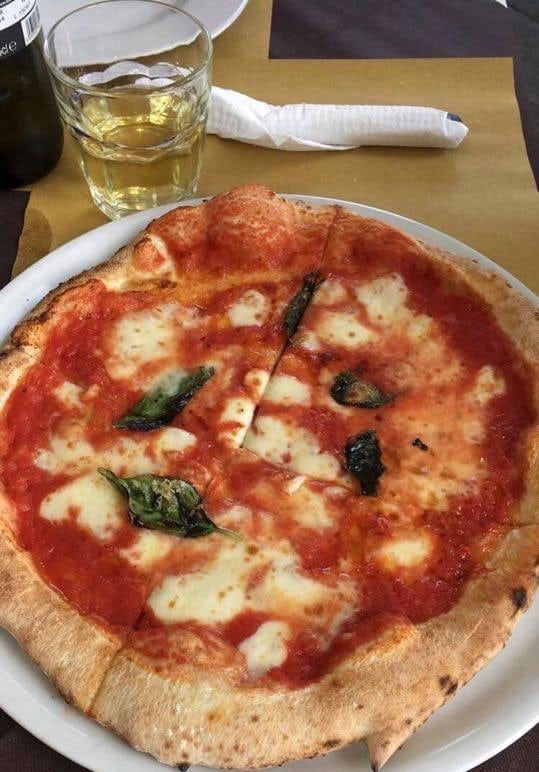 Library Bar
I had an interview with John Heald in the Library Bar at 6 pm, so I went to file a couple of stories from there (the internet is decent there too). They have eight bottles of wine in a vending machine like thing that dispenses a sample, half a glass, or a full glass of wine. The Library Bar also has a lot of new books, a full service bar, and indoor and outdoor seating via a sliding glass door. It's a great place to hang out and meet. When John and I did our interview we laughed a lot but the people didn't seem to mind because they were entertained by the interview. I love the outside area of the Library Bar.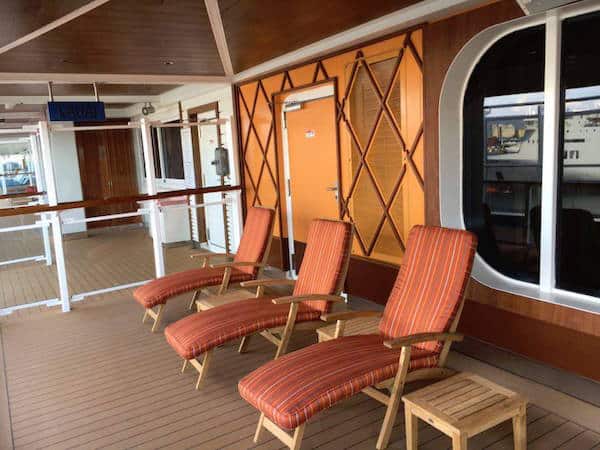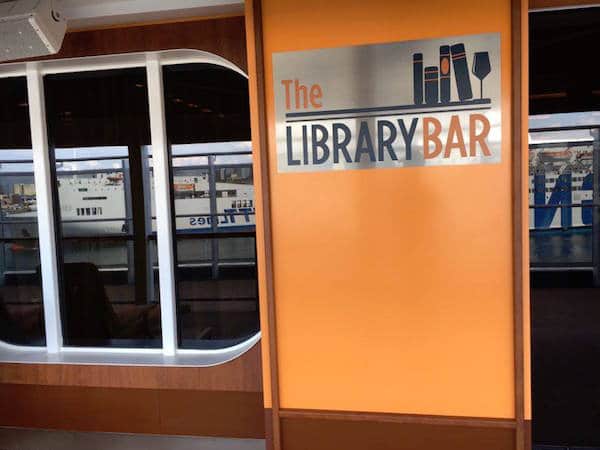 Finally Caught Sail Away!
We've been doing press conferences or group dinners during sail away for the past few nights so it was nice to be able to stand on the front of the ship and watch us leave Naples. My room is deck seven forward, second room back, so it's on the deck that has the walkway just under the bridge. A great place that NO ONE knows about, yet!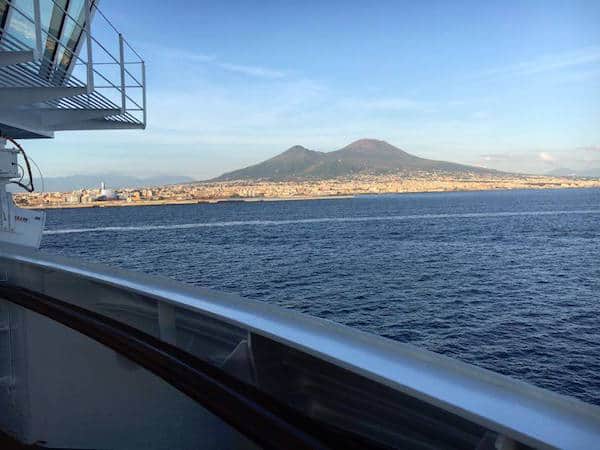 JiJi's Asian Kitchen
I haven't been to JiJi's since I did the transatlantic sailing of Carnival Sunshine and boy did I forget how much food it was. It's pretty much all you can eat for $15. It's family style so our table ordered as a group. We started with short ribs, soup, dumplings, and grilled duck. The main courses were kung pao chicken, ribs, sweet and sour shrimp, and different sides of rice. The crème brulee was so good that I had three of them for dessert (I'm not proud of that!). The kung pao chicken lit me up and I felt like a needed a gallon of water in front of me. That won't keep me from returning though – I'll be back.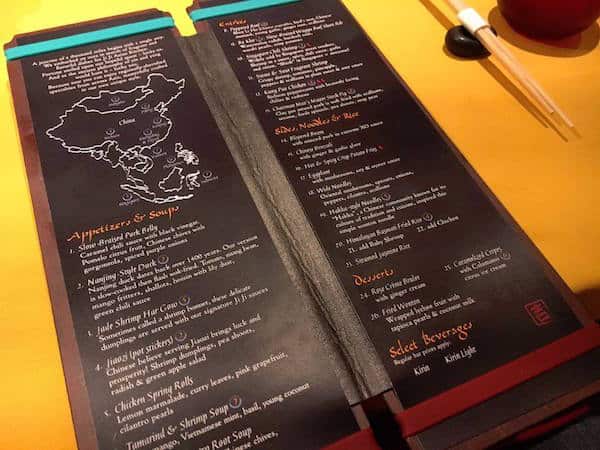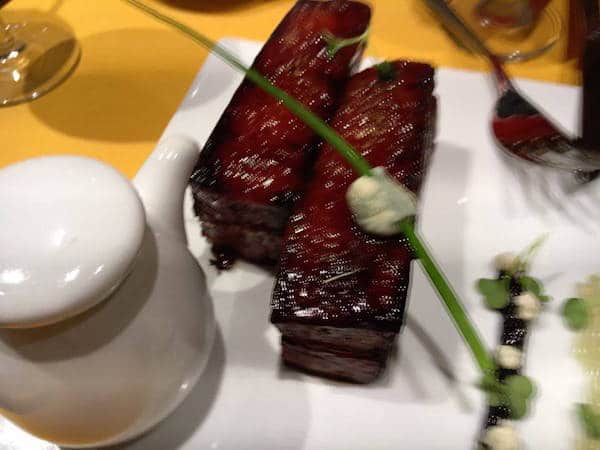 Late Night Deck Party
After leaving JiJi's we stopped by the lido deck party. The cruise director Matt was getting everyone into it. People seem to love him and rightfully so. The dude has so much personality. While we were standing there he taught dances to Shake It Off, Uptown Funk, and two more I didn't know. One good thing about the lido deck is it's three stories so you don't have to be on the main dance floor to participate. You can shake it off the dance floor on deck 11 or 12!
Question: Is the couch in your room a pullout sofa? 
I cannot speak for all the other rooms on the ship, but I have a balcony on deck seven and it does pull out. This room can comfortably sleep four, two on couch and then you have the option of two twin beds or can have them pushed together for a king.
Catch up on all of our days so far aboard Carnival Vista below!
Pin this!