As the Bahamas prepares to welcome back cruise ships in less than two months, the U.S. Centers for Disease Control is telling travelers to "avoid all travel" to the island destination.
In a new update today, the CDC raised its warning to "Level 4: Very High Level of COVID-19 in the Bahamas." The updated advice reads as follows:
"Because of the current situation in the Bahamas even fully vaccinated travelers may be at risk for getting and spreading COVID-19 variants and should avoid all travel to the Bahamas. If you must travel to the Bahamas, get fully vaccinated before travel. All travelers should wear a mask, stay 6 feet from others, avoid crowds, and wash their hands."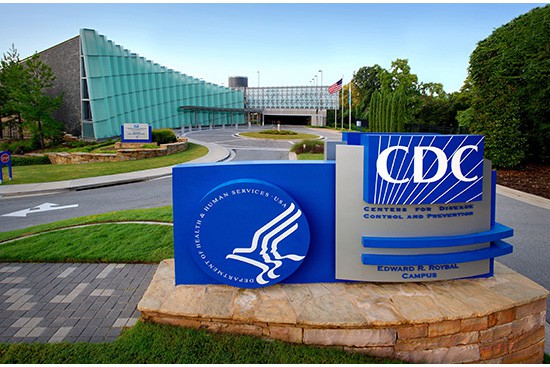 Since the beginning of the pandemic, the archipelago of more than 700 islands has seen 9,634 cases and 194 deaths among a population of just under 400,000. There are currently 387 active cases and 46 Bahamians hospitalized.
The Bahamas Has Seen A Recent Spike In Cases
As with many parts of the world where variants are spreading and vaccination efforts are not as far advanced as in places like Israel, the UK, and the U.S., the Bahamas has seen a recent spike in cases — to levels that haven't been seen in months.
Last Friday, Bahamian newspaper The Tribune quoted former Minister of Health Dr. Duane Sands saying that "draconian interventions" might be needed to bring the rising case count under control.
"We have a problem," Dr. Sands said. "It's a national problem and it's a serious issue that threatens the health and the economic livelihood of The Bahamas. What intervention is required now is going to have to be determined on the basis of the assessment of how severe this situation is."
The news comes as a number of cruise lines plan to operate in the Bahamas this summer — in part because of current CDC regulations that are preventing ships from sailing from U.S. ports.
Royal Caribbean's Adventure of the Seas is due to homeport in Nassau beginning in June. Luxury line Crystal Cruises is also heading to the islands, with all-Bahamas itineraries departing Nassau beginning July 3. And Bahamas Paradise Cruise Line recently announced plans to begin sailing the Grand Classica between West Palm Beach and Grand Bahama Island on July 2.
Vaccination Requirement Plans Vary By Cruise Line
Royal Caribbean and Crystal Cruises will require all adults to be vaccinated, while Bahamas Paradise says its current plans do not include a vaccination requirement.
As Cruise Radio reported last week, the CDC doesn't currently want Americans getting on a cruise ship — in the Bahamas or anywhere else. The agency's cruise travel warning remains at "Level 4: Very High COVID-19."
"CDC recommends that all people avoid travel on cruise ships, including river cruises, worldwide. That's because the chance of getting COVID-19 on cruise ships is high since the virus appears to spread more easily between people in close quarters aboard ships. It is especially important that people with an increased risk of severe illness avoid travel on cruise ships, including river cruises."
For those who choose to travel despite its warning, the CDC website offers advice on precautions to take before, during, and after a cruise.
The cruise industry is currently in discussions with the CDC and White House officials to try and develop a safe path and timeline for reopening the industry. Cruise executives still hope to have at least some ships sailing from the U.S. this summer.