Royal Caribbean International has announced that they will resume sailings this June. The catch? Their ships will be sailing not from U.S. ports, but instead out of Nassau in the Bahamas.
Vaccines Will Be Required
For months, the big question has been whether — when cruising resumed — passengers would need to provide proof of vaccination. Royal Caribbean has now said that, at least where these sailings out of Nassau are concerned, that will be the case. All crew members and adult passengers will require proof of vaccination, while those under the age of 18 will need to provide a negative PCR test.
As for which ship will be sailing, Adventure of the Seas has been cued up to offer a series of seven-night voyages. The schedule will include several sailings that will include two back-to-back days on Royal's private island Perfect Day at CocoCay.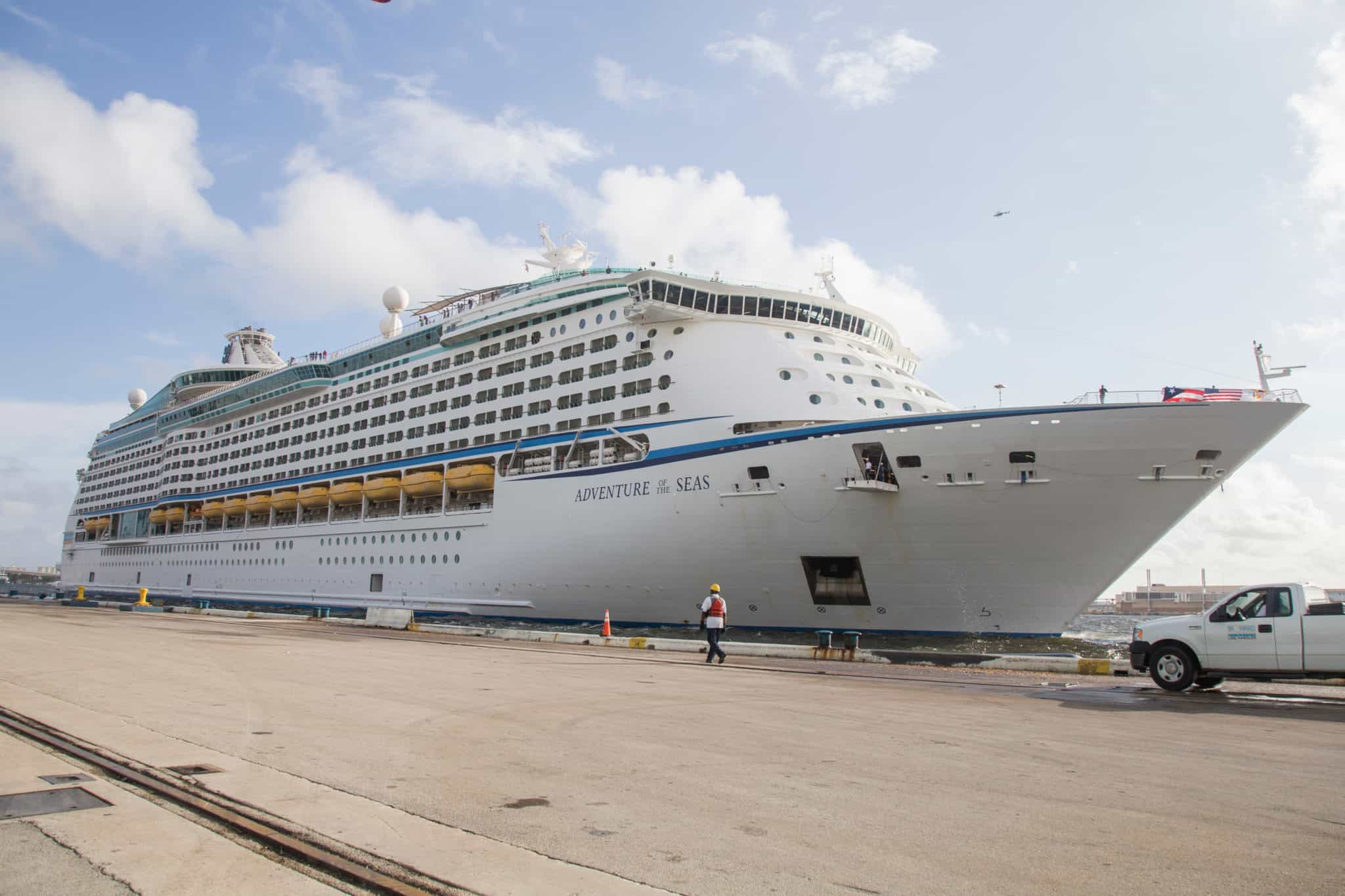 For months, most industry insiders have speculated that private islands would play a crucial role in the resumption of cruising. Not only do destinations such as Perfect Day funnel more money into the coffers of lines which have had practically zero revenue for a year, but it also allows them to create a protective bubble of sorts around passengers.
"We are excited to get back to delivering memorable vacations in the Caribbean, gradually and safely," said Michael Bayley, president and CEO, Royal Caribbean International. "The vaccines are clearly a game changer for all of us, and with the number of vaccinations and their impact growing rapidly, we believe starting with cruises for vaccinated adult guests and crew is the right choice. As we move forward, we expect this requirement and other measures will inevitably evolve over time."
Itinerary Highlights
The Bahamas summer series will offer passengers the opportunity to spend two consecutive days in a row at Perfect Day at CocoCay — something the line has never done before. In addition to that extended stop, calls will include Grand Bahama Island and Cozumel, Mexico.
As many expected, shore excursions in the visited ports will only be allowed if booked through the cruise line and their pre-vetted organizers. As with visits to the private island, this will allow the line to extend the protective "bubble" and massively reduce the risk of infections being brought on board. Presumably, guests without excursions arranged through the cruise line will not be permitted to disembark at ports other than CocoCay.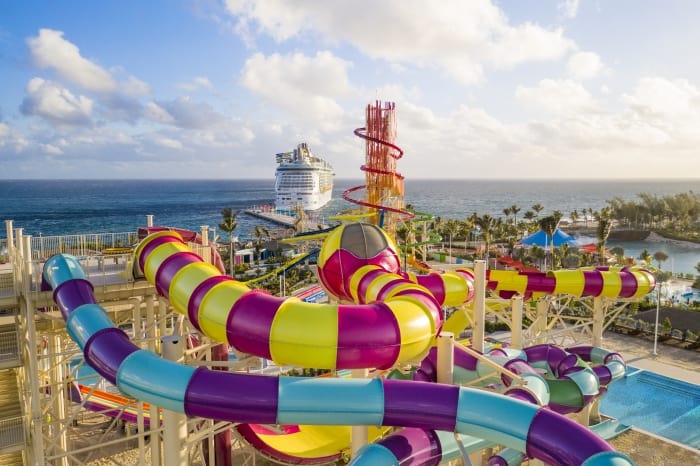 "As we anticipate a promising return to a vibrant tourism industry, news that the cruise industry is going to begin homeporting in The Bahamas is exciting," said the Most Hon. Dr. Hubert A. Minnis, Prime Minister of The Bahamas. "Hundreds of thousands, perhaps millions, of passengers will experience Nassau or Grand Bahama in ways they never had the opportunity to before."
Minnis added that he was "especially pleased that Royal Caribbean, with whom we have had a long and mutually beneficial relationship for more than 50 years, selected The Bahamas as a homeport when sailing resumes."
READ MORE: Royal Caribbean To Homeport Ship In Los Angeles In 2022
These roundtrip Bahamas cruises aboard Adventure of the Seas will open for booking on Wednesday, March 24, 2021.
This news comes on the heels of sister line Celebrity Cruises announcement earlier today that it will begin sailing roundtrip cruises from the Caribbean island of St. Maarten in June. Celebrity Millennium will sail two alternating seven-night itineraries, one to Aruba, Barbados, and Curaçao, and the other to St. Lucia, Barbados, and Tortola. Those sailings will open for booking on Thursday, March 25.
In January, Royal Caribbean announced that for the winter 2021-2022 season, Grandeur of the Seas will be sailing roundtrip seven and 14-night cruises from Barbados.