Editor's Note: Recently, our correspondent journeyed from the United States to Athens, Greece in preparation for Celebrity Apex's inaugural voyage. Here's her first trip report on the trip, all about getting to Athens and onto the ship.
It's been quite some time since I cruised. For past cruise vacations, my mantra was that if I had a passport and credit card, I would get by even if I forgot my luggage.
Well, thanks to COVID-19, I needed much more than a citizenship ID and way to pay for my cruise expenses for my Celebrity Apex adventure.
COVID-19 definitely changed that experience, and travel protocols change daily. Many cruise lines are requiring proof of vaccination, for example. Having been vaccinated months ago, I didn't worry too much about presenting my vaccination card. In fact, I exhibited my best OCD behavior and checked that precious card every so often just to make sure it hadn't run off during the night.
And if just presenting the vaccination card were the only thing that I needed to do, I would have been much less stressed about the process.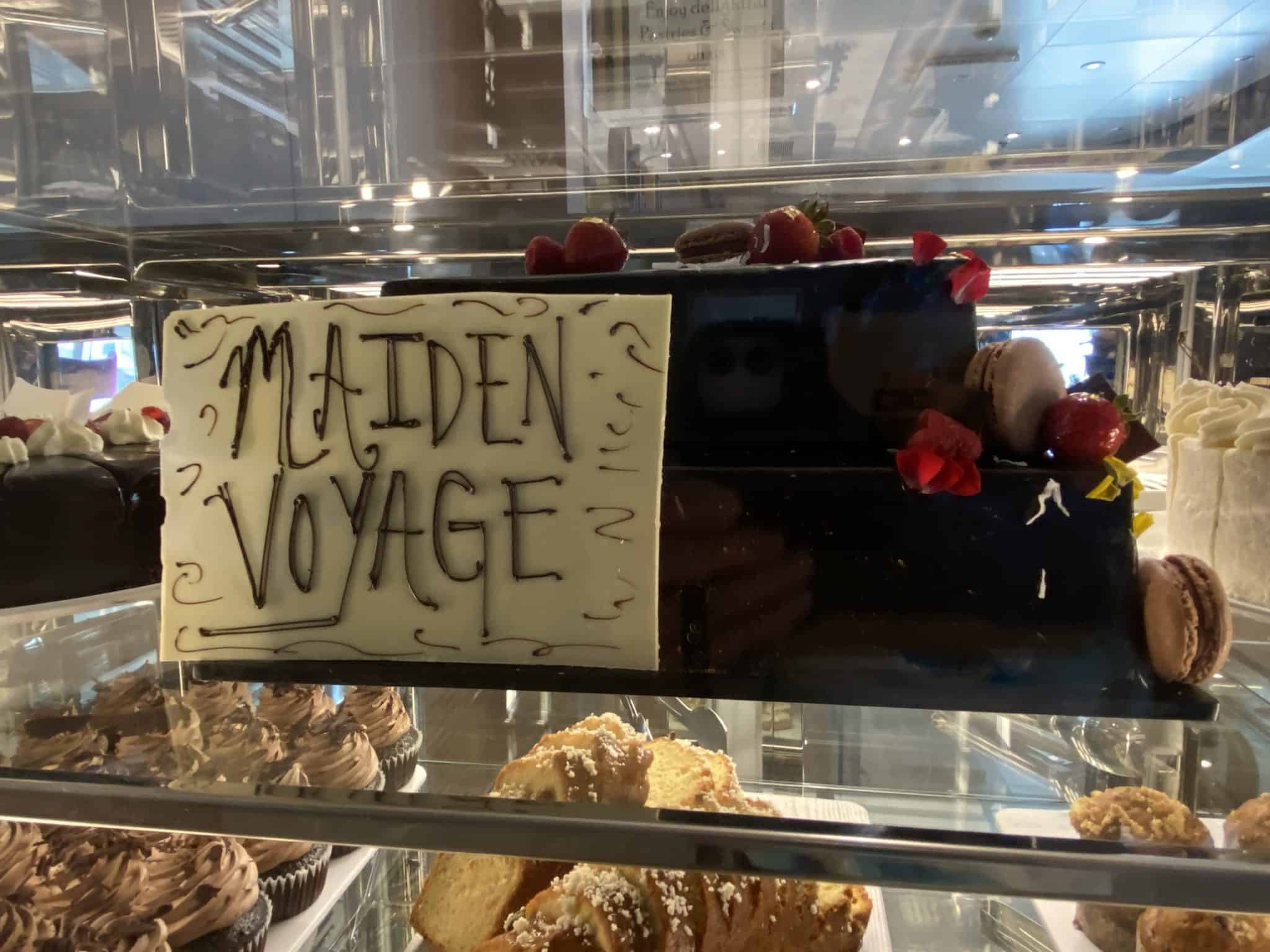 Gathering The Data
I began planning my document completion early so that I could be prepared at the port, but what I thought would be a simple matter of gathering a few extra forms started creating some stress.
I knew that Greece welcomed vaccinated visitors as well as those with a negative PCR. Upon checking their website, I fretted because the first paragraph regarding COVID regulations stated that everybody should have the negative PCR.
I read Greece entry requirements multiple times and considered printing out and highlighting the part that stated that vaccinated guests weren't required to show evidence of a negative PCR test if they could prove their positive vaccination status.
I could easily do that, only becoming concerned after reading a report on social media about somebody who was traveling to Greece who was required at the airport to show a negative PCR test in addition to a vaccination card. In the end, I wondered if it were because the flight to Greece stopped in a country that required a negative PCR.
Closer to my cruising date, Celebrity Cruises sent me a link to a Passenger Locator Form (PLF) required by the Government of Greece to allow me to enter Greece. This form needs to be completed by 11:59 PM the day prior to arrival. Celebrity also had another form for me to fill out to keep track of the results of the testing that they would do when they tested me before boarding and a few days before disembarkation.
READ MORE: Celebrity Apex Makes Long-Awaited Debut
Continuing Frustrations
American Airlines also recommended using an app called VeriFLY to make the entire process easier. I uploaded all of my required docs for traveling to Greece, but found the final step in the process never submitted. Due to this, I had to show proof of those docs again at the airport, saving no time in the end, but did get cleared to continue on my flight.
It wasn't until I was showing my passport to board the flight in Chicago that the gate agent told me that my form had the wrong date of entry into Greece. I quickly and awkwardly resubmitted my info on the Greece Travel app. Much to my dismay, leaving the app to look up an emergency phone number erased the previous info that I had added to that form. With a record high heart rate and blood pressure, I resubmitted the form and boarded my flight.
When I entered Greece, I was directed to a special area before reaching Immigration. What did the many people fully suited, using masks and face shields, plan on doing with their nasal swaps and test tubes? Greece does warn that random health checks are a possibility. I will say that the person was gentle doing my first COVID-19 test.
As if this weren't enough, when I went to claim my new piece of luggage, my bag was nowhere in sight and not on the belt that had a few piece of luggage that had passed me by several times. As I dug for my luggage claim, another passenger saw me eyeing a blue piece of luggage on the belt and then addressed me by name and handed me a piece of luggage that had been already pulled. Time to add on something more distinctive than a luggage tag!
The Final Approach
The next morning, I arrived early to Piraeus Port at the Celebrity terminal. It was such a thrill to see Celebrity Apex, but not such a thrill to go through yet another COVID-19 testing. However, health screening is required and essential to prevent any incidence of COVID-19 onboard the ship.
The process in the tent terminal went well; first, a temperature check, then showing my vaccination card, then the swab, and finally the results. Negative!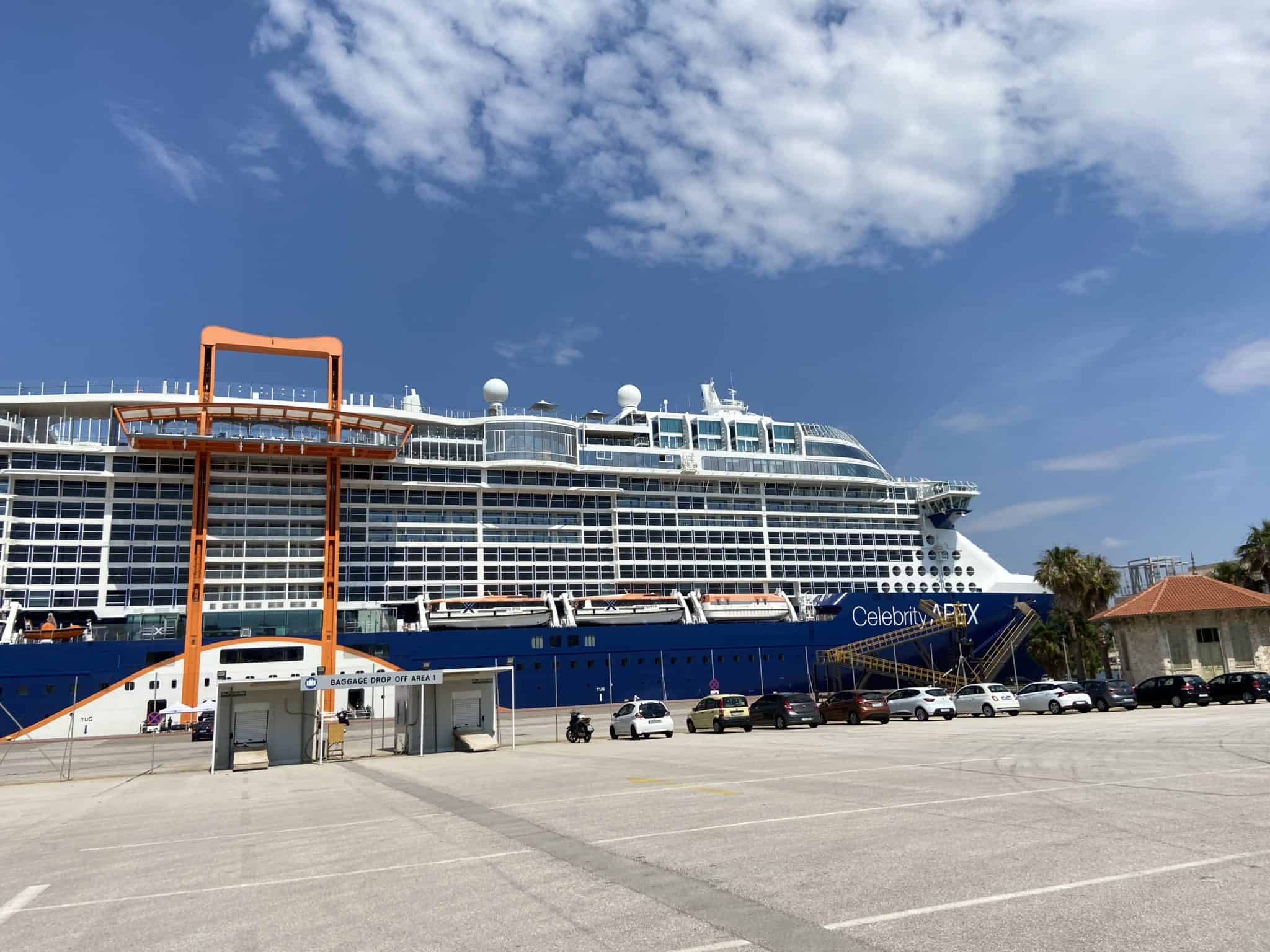 Having complimentary Wi-Fi available at the port helped immensely. The people performing the tests and checking documents were also quite professional and efficient.
I proceeded to registration where my Celebrity Express Pass failed to load. After having to go to the check-in spot for those who didn't use the app, I continued to try to open the beachballing app multiple times.
Finally, after I had completed my check-in, the app opened. Because there are so few people sailing on the ship, the registration process went quickly. But, had the app worked properly, I would have been less frustrated.
Finally, I walked up the gangway to the new Celebrity Apex!
READ NEXT: New Bill Would Allow U.S. Cruise Ships To Permanently Bypass Canada