Celebrity Cruises is getting into the digital cruise business with the launch of the world's first digital cruise ship in an experience dubbed the "Wonderverse."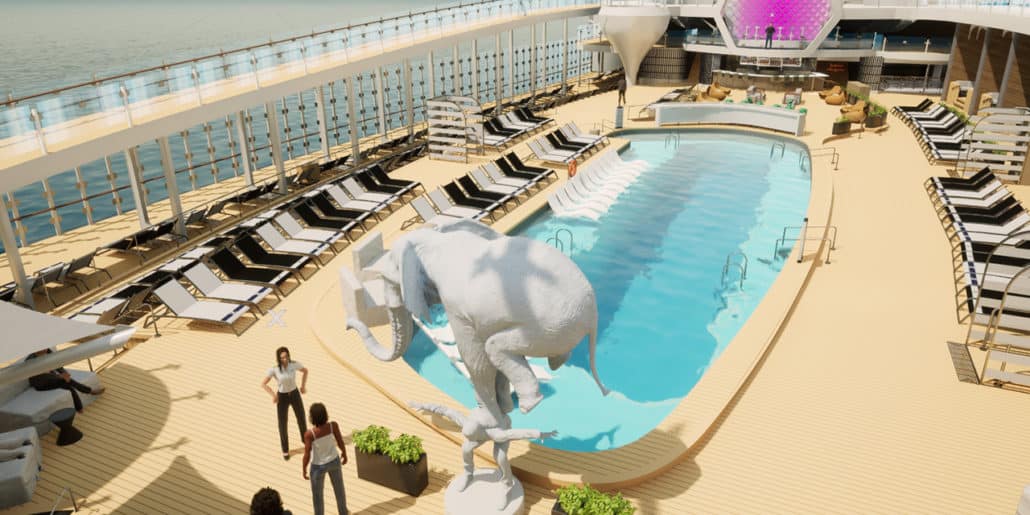 Travelers will be able to "see before they sail," exploring a digital recreation of parts of the line's newest ship Celebrity Beyond, complete with beautiful spaces, entertaining moments like the Martini Bar Flair Show, and the ability to visit destinations Celebrity visits including Alaska, the Caribbean, Europe, and Asia.
Additionally, guests can meet and chat with the line's key leaders as digital avatars, including president and CEO Lisa Lutoff-Perlo, Captain Kate McCue, and Nate Berkus — designer of the Sunset Bar on the ship.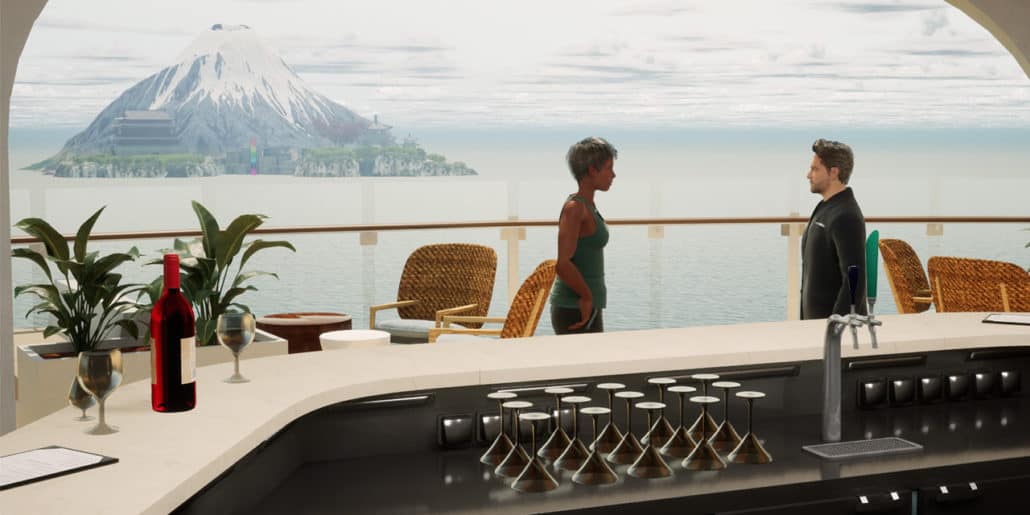 MORE: Carnival Cruise Line Cancels a Month of Sailings on One Ship
Built in partnership with virtual event platform architects Surreal Events, Celebrity's Wonderverse also comes complete with mini games and activities, entertainment, easter eggs, and more, all hosted online at celebritycruises.com/wonderverse. They'll be able to experience various spaces on board, including The Magic Carpet cantilevered platform, the Grand Plaza atrium, The Resort Deck featuring the Rooftop Garden, and the multi-story Sunset Bar.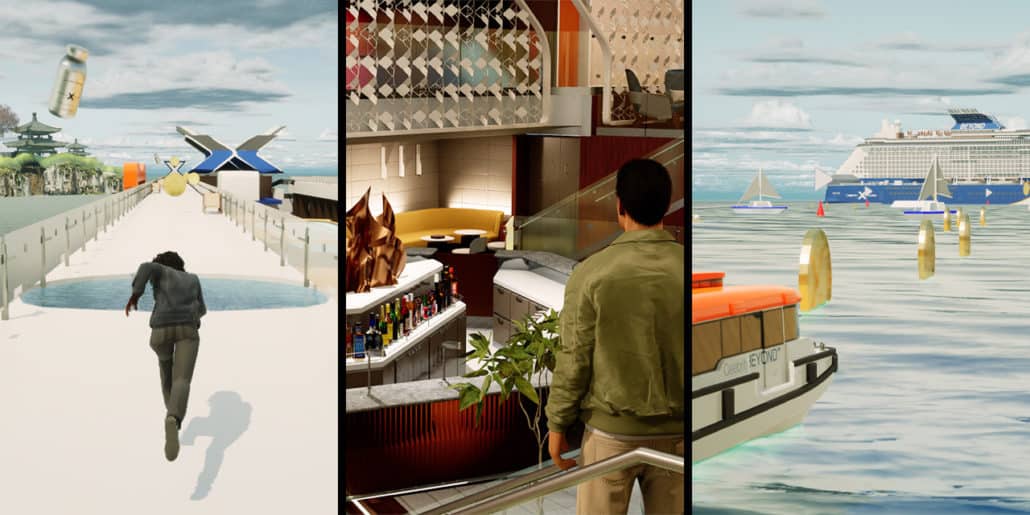 "Celebrity Beyond is the newest, most luxurious and most innovative ship in our fleet and I can't think of a better ship to showcase its state-of-the-art design than in our state-of-the-art Wonderverse," said Lutoff-Perlo. "Celebrity has always been at the forefront of consumer desires, literally creating resorts at sea with the design of our ships and the onboard experiences offered; and now we're bringing this to life in new ways to inspire and connect with travelers."
The experience launches today.
READ NEXT: Historic Queen Mary to Reopen After Nearly 3 Years