One of the most important decisions you'll make while planning your sailing is what cruise cabin you want to stay in. And while we've previously offered advice on the best (and worst) locations and explained the different categories of stateroom and what each has to offer, one of the ways many people research their choice is by going to YouTube and watching videos in which people you on a tour of their cabin.
If you're lucky, the site will sometimes have a tour of the exact cabin you're considering booking. Other times, it will simply be a similar stateroom on the same ship. The videos can be very helpful in giving you far more information than will a single photograph or even a written review.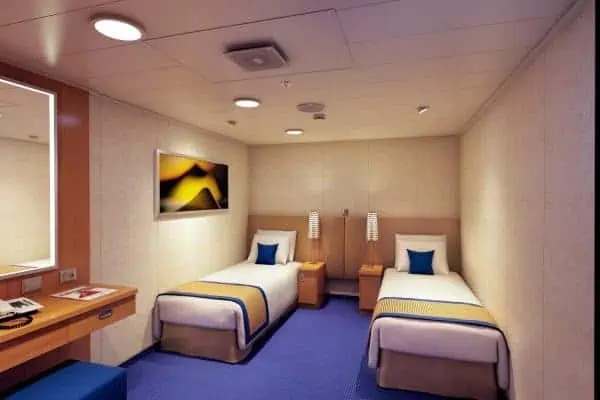 But not all stateroom tour videos are created equal. And with that in mind, we'd like to offer up a few tips on how to make your cruise cabin video both the best and the most useful video it can be.
Keep things moving.




Yes, we want to see that there's a lot of storage. No, you don't need to open each individual drawer or teach us how to work the coffeemaker.

Turn off the TV and/or stereo.




This is especially important if you're narrating the video. We want to hear your thoughts, not background noise.

Do it when the cabin is empty.




It's a subtle psychological thing, but it's easier for viewers to picture themselves in the stateroom if other people aren't seen lounging there.

Check the sound levels, especially on the balcony.




More balcony footage has been ruined for viewers by a windy day than anything else.

Clean the room.




This seems basic, but it's amazing how many people don't even bother making the bed before ushering us in for a tour.

Point out details.




Think about the questions people always ask on message boards. Is there a hairdryer? Is there a fridge? Is there a safe?

Keep the camera steady.




We're here to see the cabin, not find out what it would like to feel seasick in it.

Do it at the end of the week.




This will allow you to tell us if, during the week, there were any issues with the cabin. Were there noise issues from a nearby elevator? Were you directly beneath a bowling alley?

Be prepared.




If you're going to offer commentary, know what you're going to say so you don't wind up stuttering your way through the video. You'll thank us later.

Keep it simple.




Generally speaking, people are coming to see the cabin. Save everything else for a separate video (or videos), including a ship tour and restaurant reviews.

Flush the toilet.
For real, people. Nobody wants to see… that.
Cruise Cabin Video Tour