It's safe to say that when cruising resumes, the industry will be looking for ways in which to make up for some of the revenue they've lost during the shutdown.
One way they might do so? By charging more for something people already have proved willing to pay extra for: a little privacy.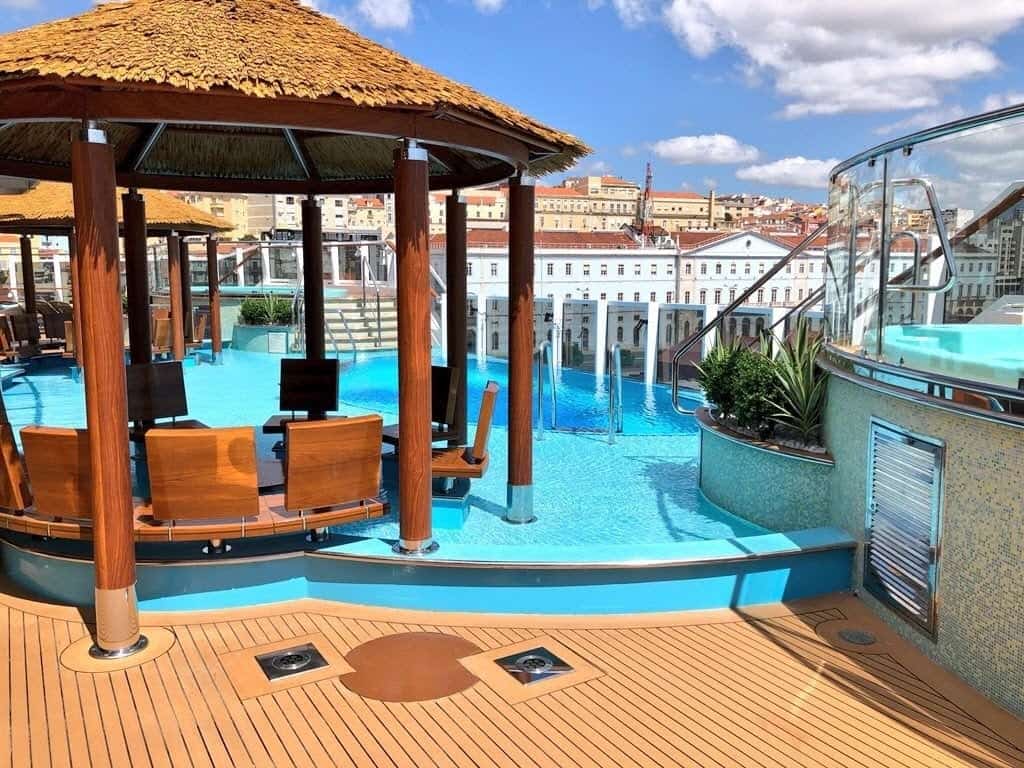 The Fewer People, The More They Can Charge
One of the most popular concepts introduced by the cruise lines over the past few years has been the ship-within-a-ship concept. Whether it's The Haven on Norwegian Cruise Line Ships, MSC Cruise's The Yacht Club, Royal Caribbean's The Retreat or Carnival Cruise Line's Havana, these spaces offer an escape from the world in general and the crowds.
These exclusive areas, locked away behind doors requiring special key-card access — all the better to keep the hoi polloi at bay — offer everything from private dining rooms and bars to butlers and high-end amenities.
But the most valuable thing they offer in the age of social distancing is the ability to interact with far fewer people in a much more spacious area.
Why fight 4,000 other passengers for a lounger when you can be one of a couple of dozen guests being pampered beside a private pool?
Cruise lines figured out long ago that this was a privilege for which some would pay handsomely, and that was long before we as a people found ourselves eager to put as much distance between one another as possible.
Carnival Cruise Line Introduces Loft 19
Those not wanting (or able) to pony up the kind of money it can cost to stay in The Haven or The Yacht Club still have an opportunity to buy their own little slice of less-populated heaven.
READ MORE: Pros and Cons of Carnival's Loft 19
That's because an increasing number of ships are featuring private areas that can be accessed by anyone willing to pay, even if they're not staying in a special class of suite.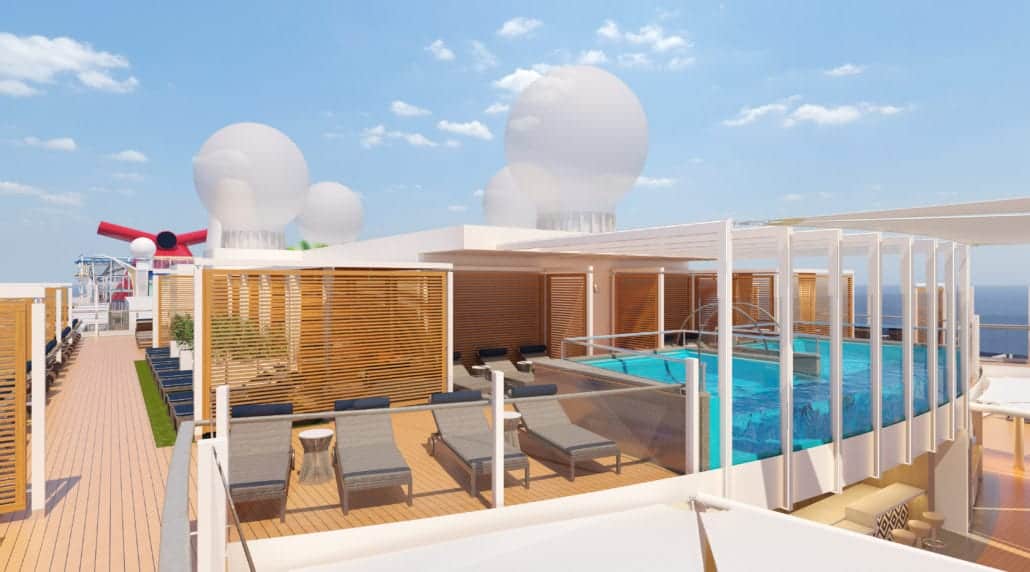 For example, many Norwegian Cruise Line ships have an adults-only space called the Vibe Beach Club. On each sailing, a limited number of passes are sold on a first-come, first-serve basis to those who want access. Inside the private space, they'll find comfy loungers, a private bar, hot tubs, and more.
What they won't find is a large number of people.
When Carnival Cruise Line introduces Mardi Gras, it will be the first in the fleet to house a space known as Loft 19.
Just like Norwegian's Vibe Beach Club, it will offer loungers, a bar and private cabanas which can be rented for an extra fee. The big difference? Loft 19 will be family-friendly, unlike Norwegian's Vibe (or even Carnival's own Havana, where all guests must be at least 12 years of age).
Will You Pay More To Be Around Fewer People?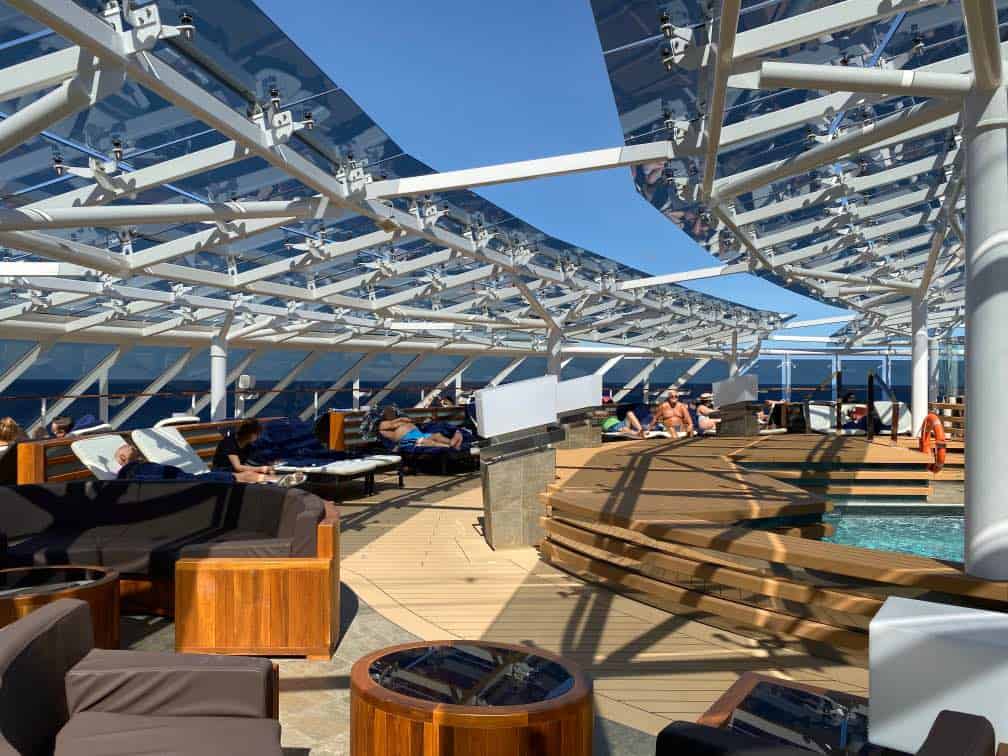 While all indications are that when cruising resumes, ships will be sailing at reduced capacity, some may find themselves wanting to be around even fewer people.
And if there's one thing we all remember from business school, it is the law of supply and demand: Because there are a limited number of spaces available — whether it's staterooms in the Havana or cabana's within The Retreat — cruise lines can charge a premium for them.
Long before the shutdown, this was proven true: As the Vibe Beach Club became so popular that people literally raced to secure passes upon boarding, the price steadily rose. What had once been available for around $50 per person, per week was soon running more than $200 per person, per week.
It's also true that over the years, cruise lines have made up for losses in other areas by finding ways to increase the amount of money passengers spend once they board.
That said, it's fairly easy to assume that one way they'll do it when cruising resumes is to charge more for a little extra breathing room, which has suddenly become one of the most valuable commodities on the market.