Bahamas Paradise Cruise Line announced today that they will return to service starting on July 25. The company also offered up new details regarding the health and safety protocols which will be put in place aboard their ships.
"We Can All Use A Quick Getaway!"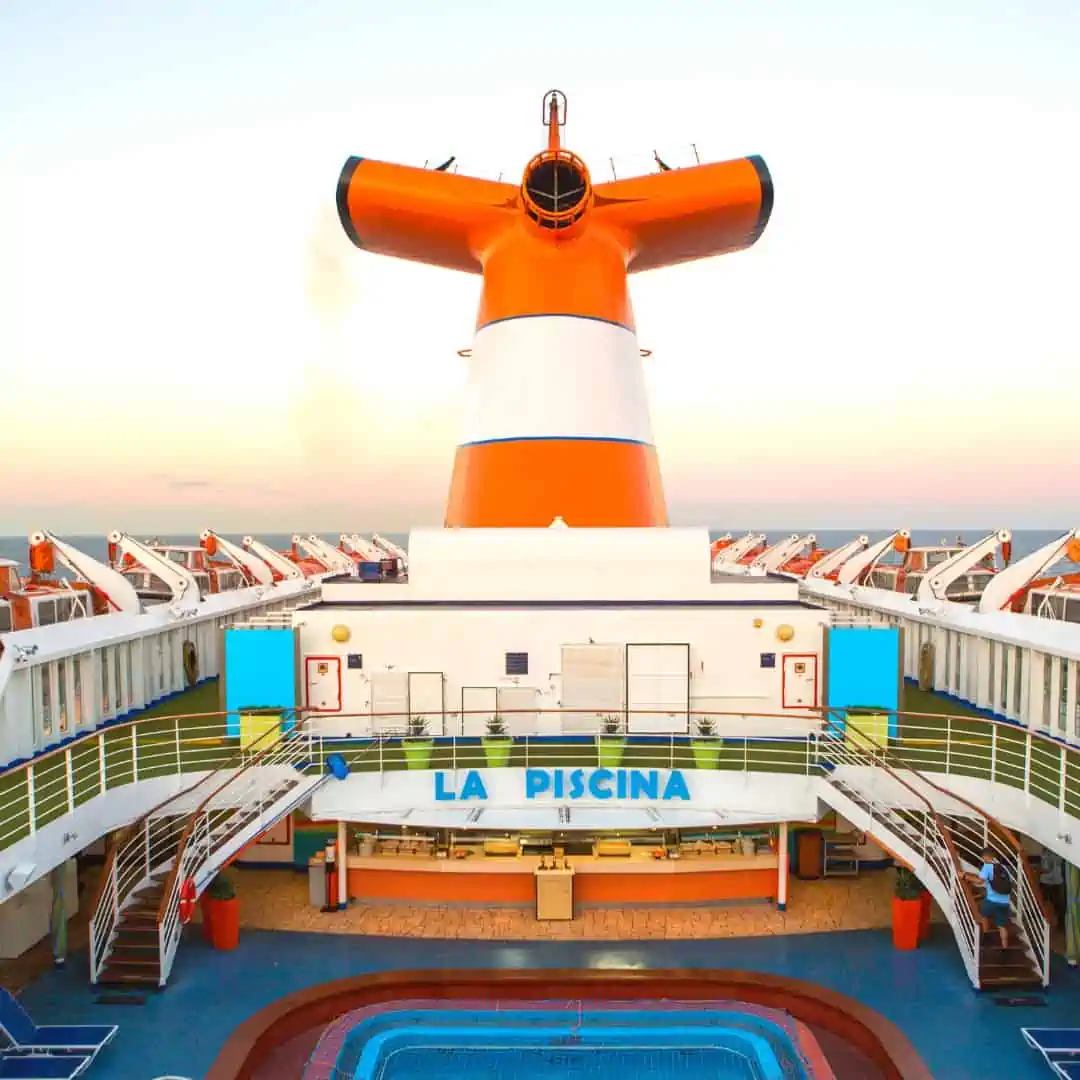 Both ships in the Bahamas Paradise fleet will soon be welcoming back guests. The Grand Celebration will sail first on July 25, with the Grand Classica joining her sister ship on October 2. "As things begin to return to normal after months of quarantine, we can all use a quick getaway," says Oneil Khosa, CEO of the cruise line.
FACT CHECK: Cruise Industry Illness and Cleanliness Standards
"When we return, our onboard experience may look a little different to our guests," he adds. "The wellness of our passengers and crew members remains our top priority, and as such, passengers can expect enhanced sanitization procedures from embarkation to disembarkation so that they can enjoy a relaxing, stress-free getaway."
The ships, departing from the Port of Palm Beach, offer the only two-night short-cruise to the Bahamas on the market, making them a great option for people looking for "microvacations."
How They'll Keep Passengers Safe
Among the protocols which will be put in place when the ships return:
Reducing the number of staterooms in use to limit onboard capacity by 40 percent
Disinfecting passenger luggage prior to onboard delivery
Pre-boarding temperature checks and health declarations
Online check-ins with designated arrival times to streamline embarkation and minimize crowds at the port of departure
Increased cleaning of all public and private areas aboard the ship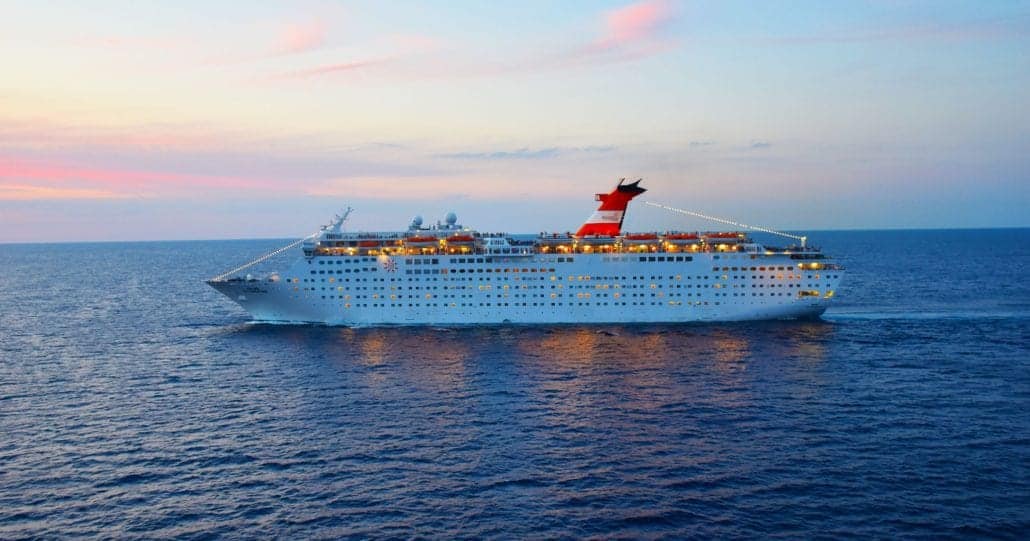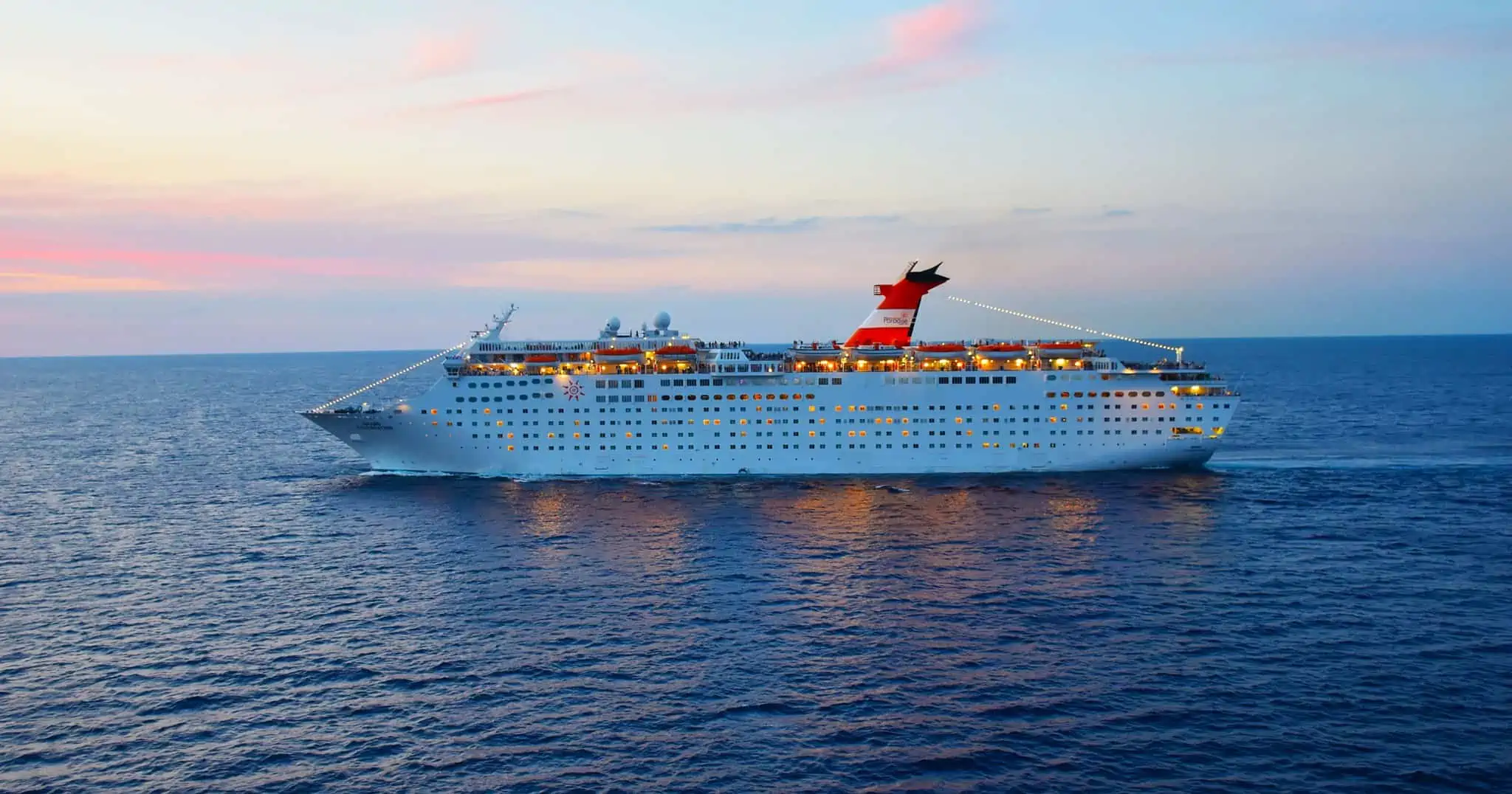 One of the biggest questions to come up as cruise lines have looked at returning to service has been how food areas in general — and buffets in particular — will be handled. Bahamas Paradise says that self-service buffet stations have been suspended, and that all food and beverage will be served by crew members wearing face masks, hats, aprons, and gloves.
READ MORE: Cruise Line Changes Its "No Buffets" Stance
They add that all tables and seating areas will be arranged to keep guests six feet apart and to facilitate social distancing.
Elsewhere, theaters will be sanitized before and after each show, tour buses for excursions will operate at 50% capacity and, in the casino the number of players per table will be restricted. Crew members will undergo twice-daily temperature checks, and each will be assigned their own cabin.
How To Extend Your Vacation
Those looking for more than a two-day vacation can use the line's Cruise & Stay Program, which allows guests to spend up to four nights in the Bahamas at one of their resort partners. This option will be available on sailings after October 2.
The line also has a Sail With Easy policy which allows guests the flexibility of moving their sailing date up to 24 hours before they were to embark. Those taking advantage of this option can sail anytime through December 21, 2020, paying only any price difference between their current and rescheduled sailings.