A week after saying that there would be no buffets onboard Royal Caribbean ships when they return to service, the company now seems to be backpedaling from that statement.
At the same time, however, they ask that people be patient while not only Royal Caribbean but the industry as a whole tries to figure out the best — and safest — ways in which to move forward.
"We'll See Things That Are Different"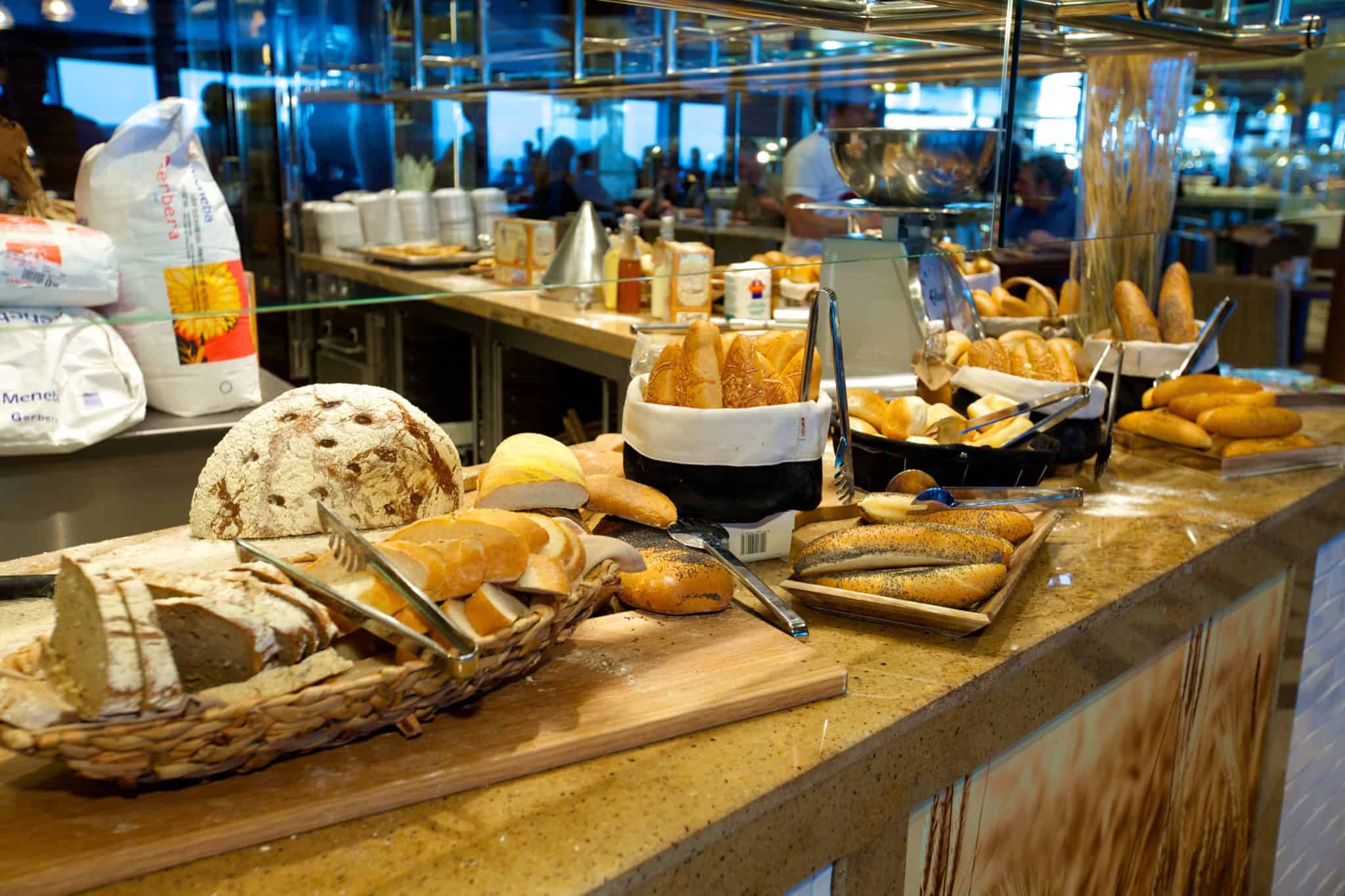 Last week, during a talk with travel advisors known as Coffee Chat, Michael Bayley — President and CEO of Royal Caribbean Cruises — was asked directly about how they might handle the Windjammer buffet area. "We've got teams working on every single element of the guest experience," he replied, "and we obviously have a team working on the buffet."
After stating that, "in the beginning, there will not be a buffet," he added that the cruise line would utilize the Windjammer, but in all probability, it won't be a classic buffet. It will be something more akin to a restaurant."
READ MORE: Cruise Line Consider Ditching Traditional Buffet 
Fast-forward seven days, and the company was telling a slightly different story during the next edition of the weekly chatfest.
This time, Richard Fain, chairman and CEO of Royal Caribbean Cruises Limited was the guest of Coffee Chat host and Senior Vice President of Sales and Trade Support and Service, Vicki Freed.
Fain indicated that "some of the press" were suggesting the buffet would "go from one thing that we've had for decades and suddenly morph into something very different."
Exec Says The Buffet "Will Evolve"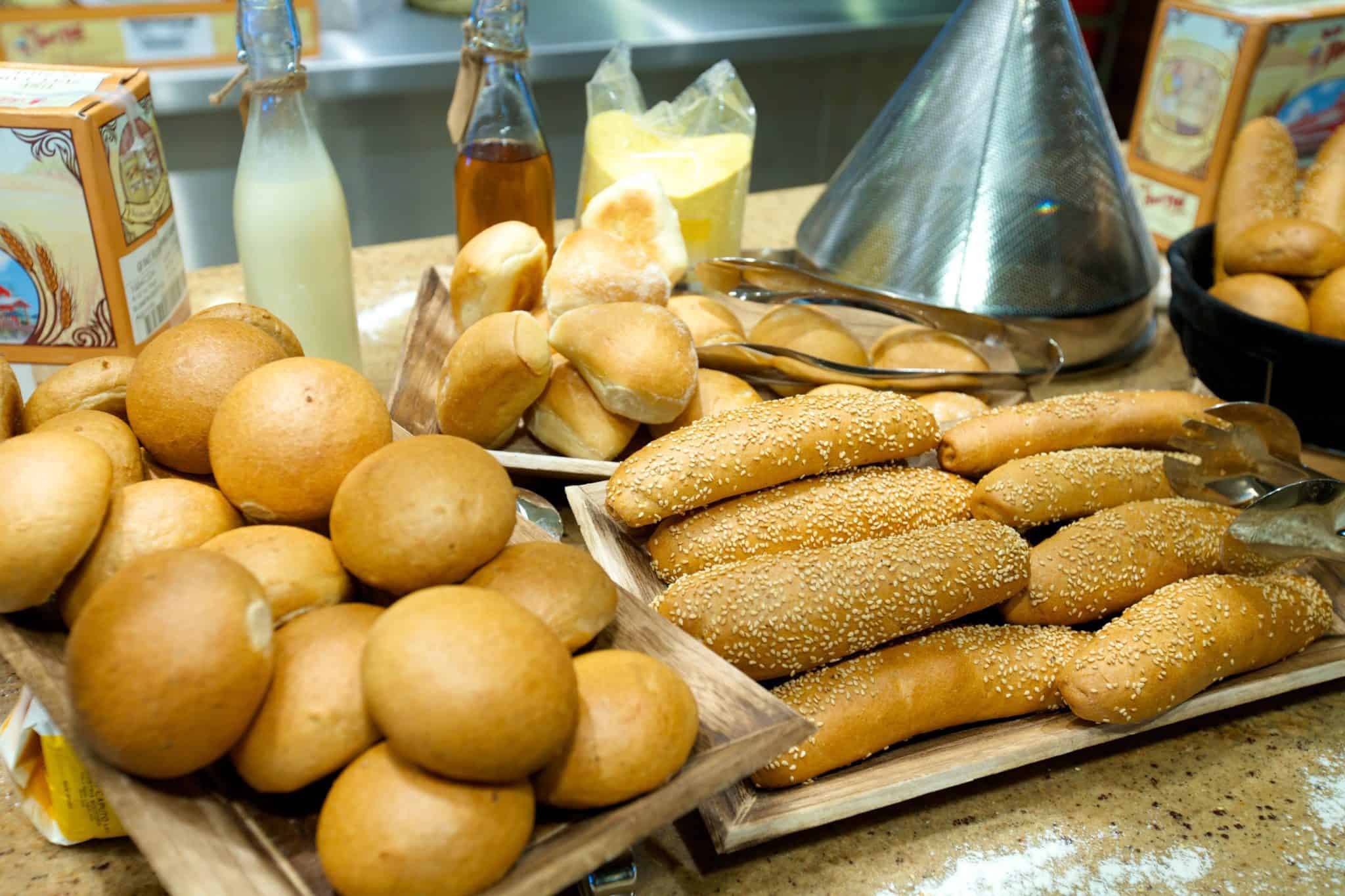 Continuing the discussion about buffets, the exec said that when it came to venues where "everybody reaches in and everybody touches the same tongs," that was something "you're not going to see on land or sea."
However, he added, "it doesn't mean that you don't have a buffet. You might have it where all of that is served to you by other people.  And there [are] other possibilities. But the point is that it will evolve."
READ MORE: Fact Check: Cruise Industry Illness and Cleanliness Standards
Fain then went on to compare the changes we're likely to see in the future to those which unfolded after 9/11. "If you remember after [that]," he explained, "all of a sudden you had to do a strip search at the airport. You couldn't take a bottle of water on the plane."
As a result, he continued, "a lot of people said, 'Nobody's ever going to fly. Who's going to want to go on an airplane?'" Yet as a people, we adjusted to the changes which were implemented following those world-shattering events. "Airplane travel didn't end," he reminded the audience. "In fact, it grew. But it evolved. So it isn't the same when you go today. You do go through security checks, and you do go through identity checks and frankly, we've become accustomed to it and the technology has helped make it easier."
READ MORE: Big News Comes Out Of Royal Caribbean's Earnings Call
The same, he said, will eventually happen in the cruise industry. "It's not going to be exactly as it was before," he concluded. As to exactly how things will change, it's likely we won't actually know until the ships return to service.
As of now, Royal Caribbean hopes to begin sailing again on August 1. But as has proven true with all of the cruise lines, even that is up in the air.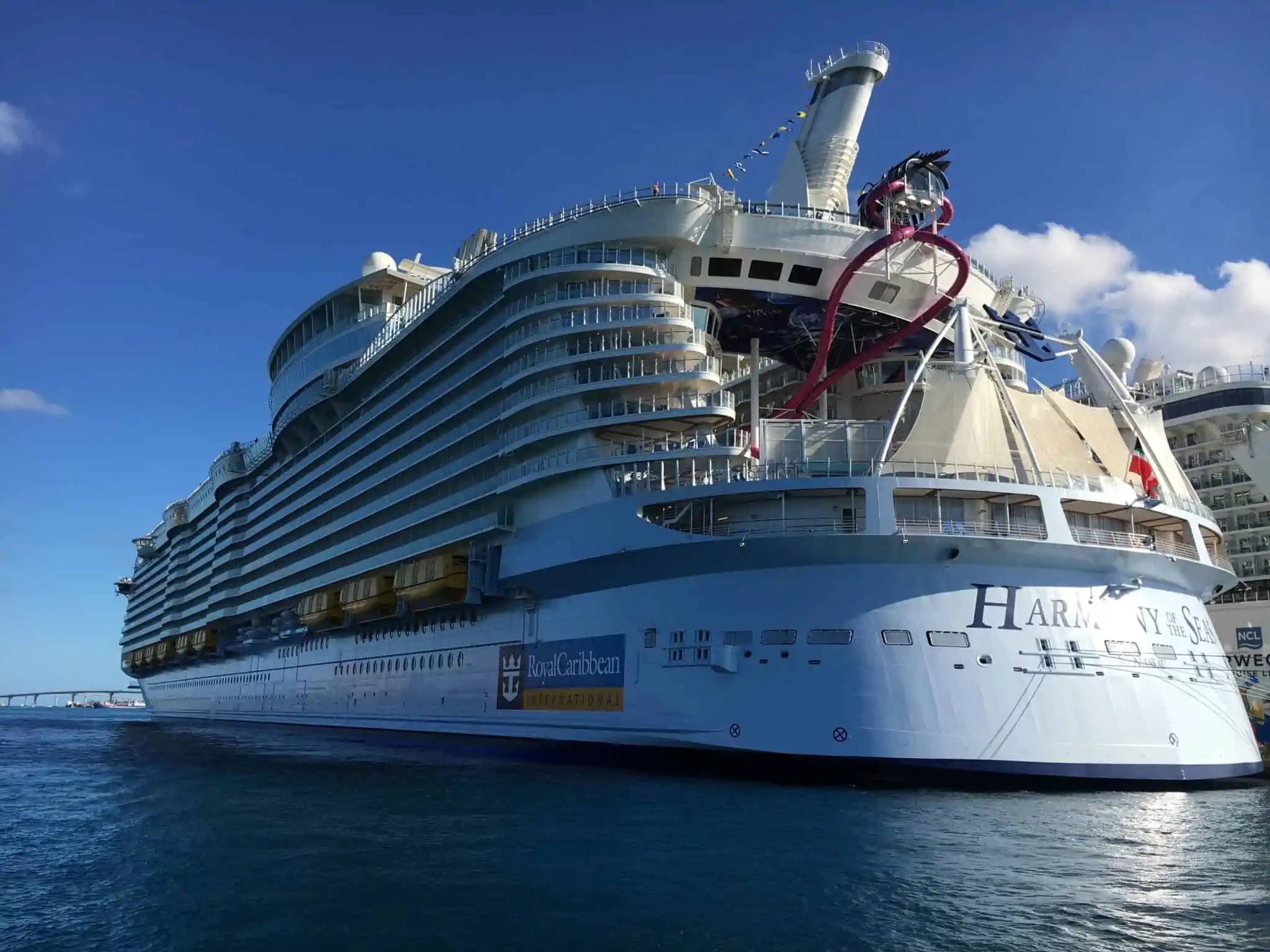 "That's a heavy responsibility," Fain said of making sure that every precaution is being taken to guarantee the health and safety of guests and crew members. "The one thing we won't do is rush to judgment on that. We will not go back before we're comfortable."
As for when details of what life on cruise ships will be like upon that return, Fain indicates we may just have to wait for that answer.
Acknowledging that it's the question on everybody's mind, Fain admitted they're being "a little bit careful" when it comes to saying too much too soon. "I like to see things as an entire picture, not as jigsaw pieces," he said. "I think it's important to look at it as a coherent whole."