Passengers currently sailing aboard Norwegian Cruise Line's newest ship, Norwegian Encore, were treated to a grand celebration to mark the company's return to cruising in the United States.
Cruise ship crew put on a huge Celebration Day Buffet of culinary favorites from holidays and special occasions throughout the year, to make up for missed birthday parties, anniversaries, and holiday get-togethers during the worldwide shutdown due to the pandemic.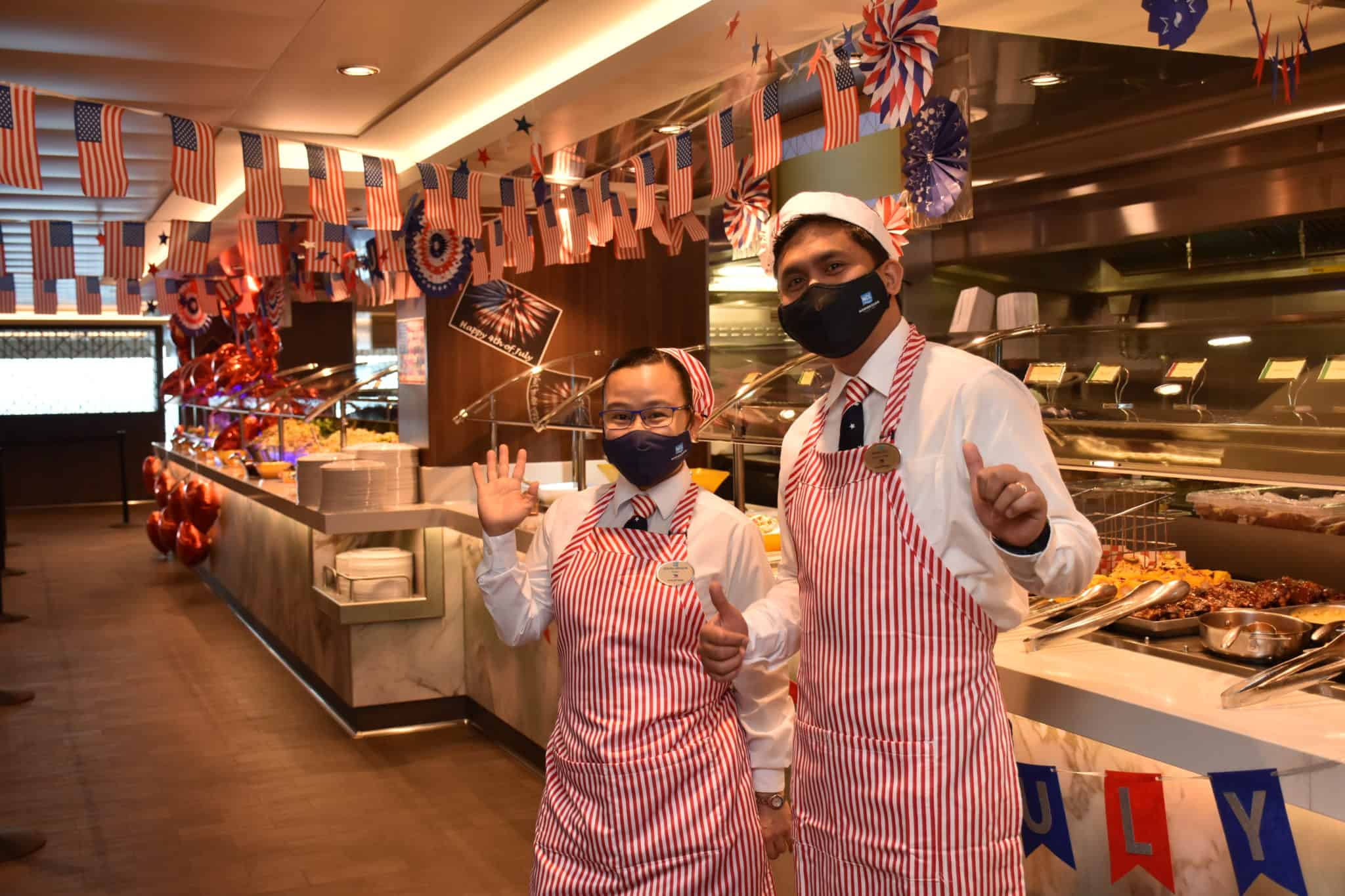 To honor the last 17 months of uncelebrated holidays and reunions, Norwegian Cruise Line treated guests to a wide variety of holiday staples including Alaskan King Crab legs and beef wellington for New Year's; sweets for Valentine's Day; barbecue favorites such as ribs, corn on the cob, burgers, and fries for the Fourth of July; Thanksgiving favorites like roast turkey, stuffing, cornbread, and pies; and over-the-top birthday cakes.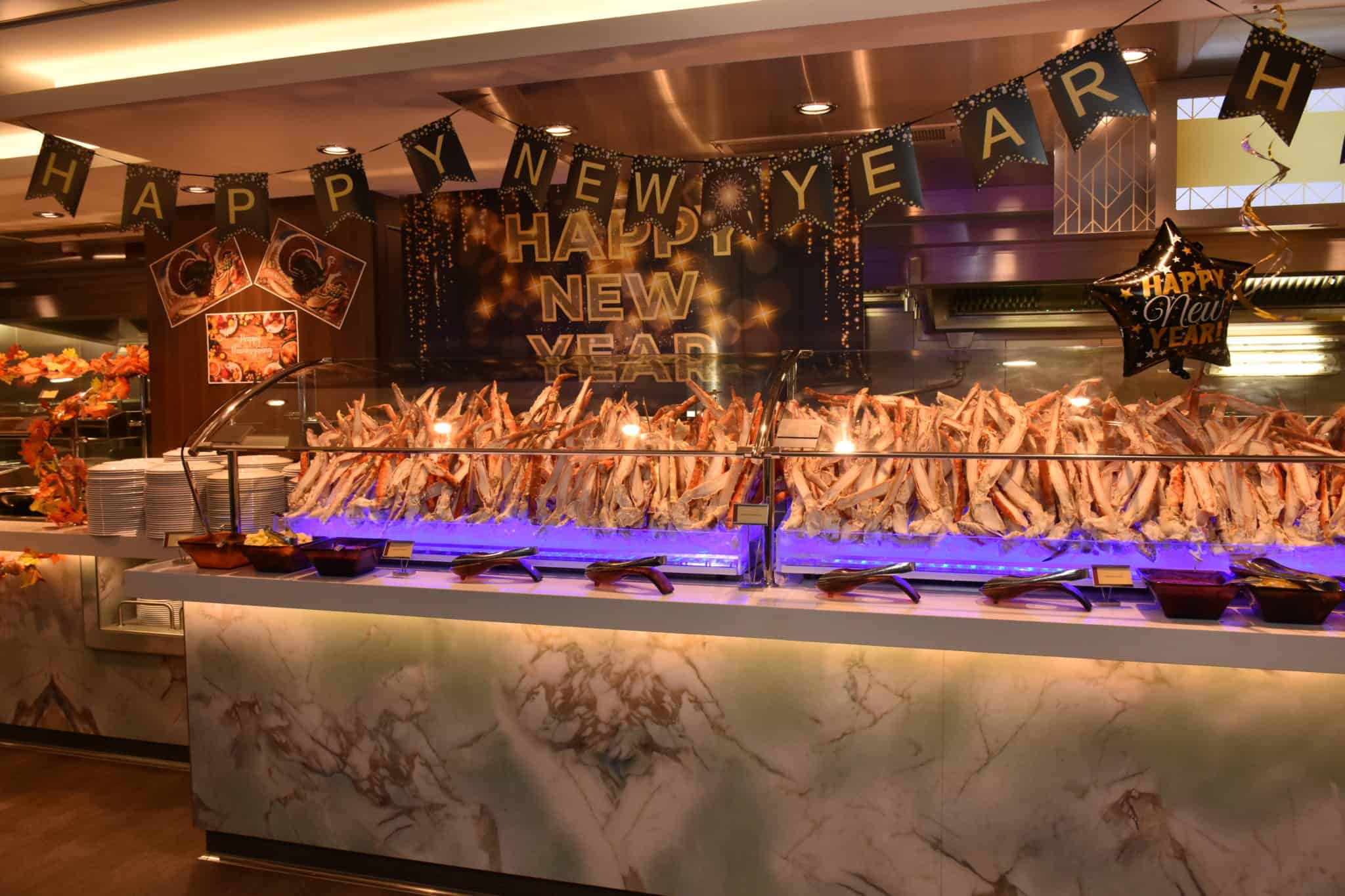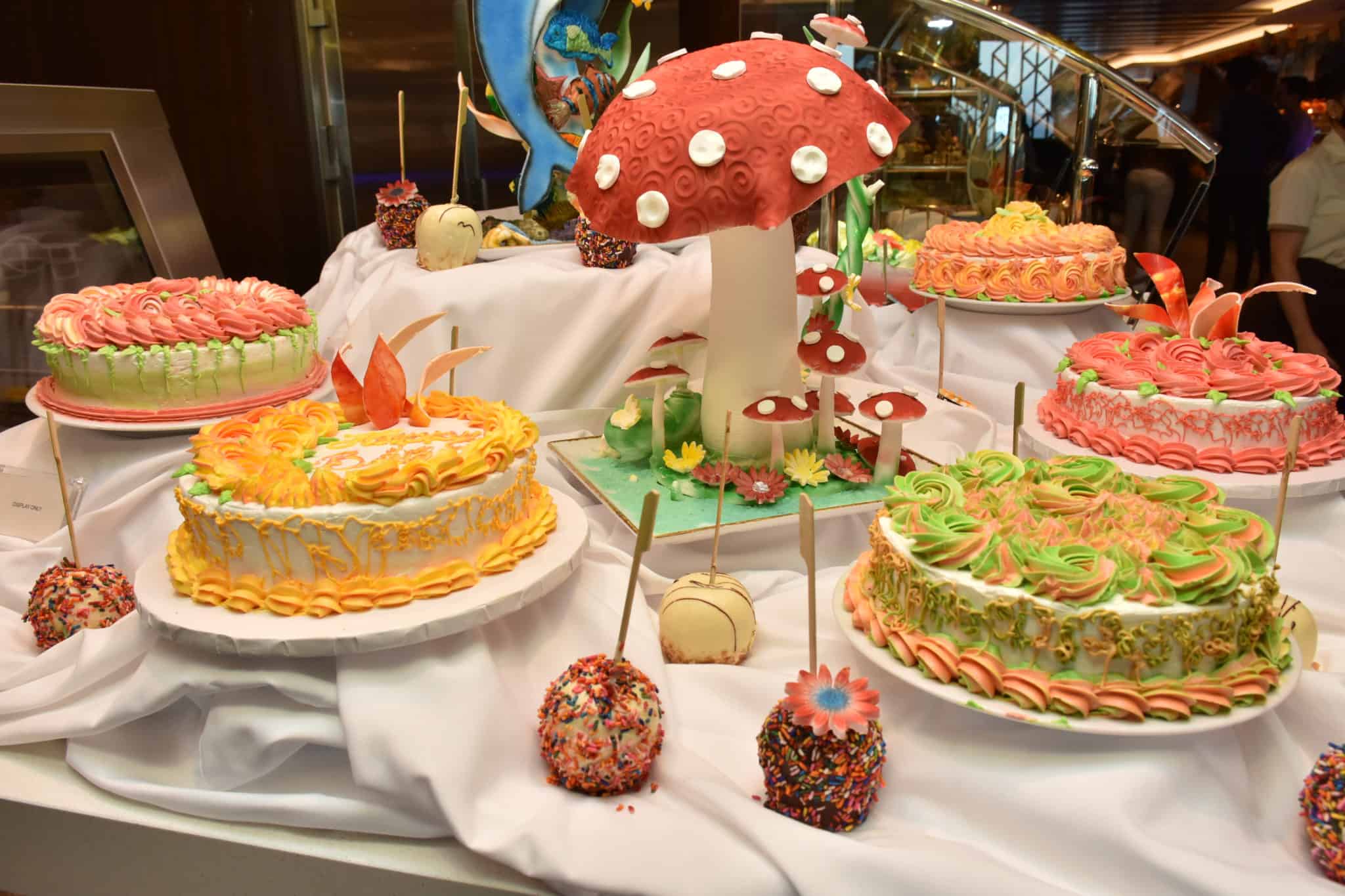 READ MORE: Norwegian Cruise Line Expands Starbucks Partnership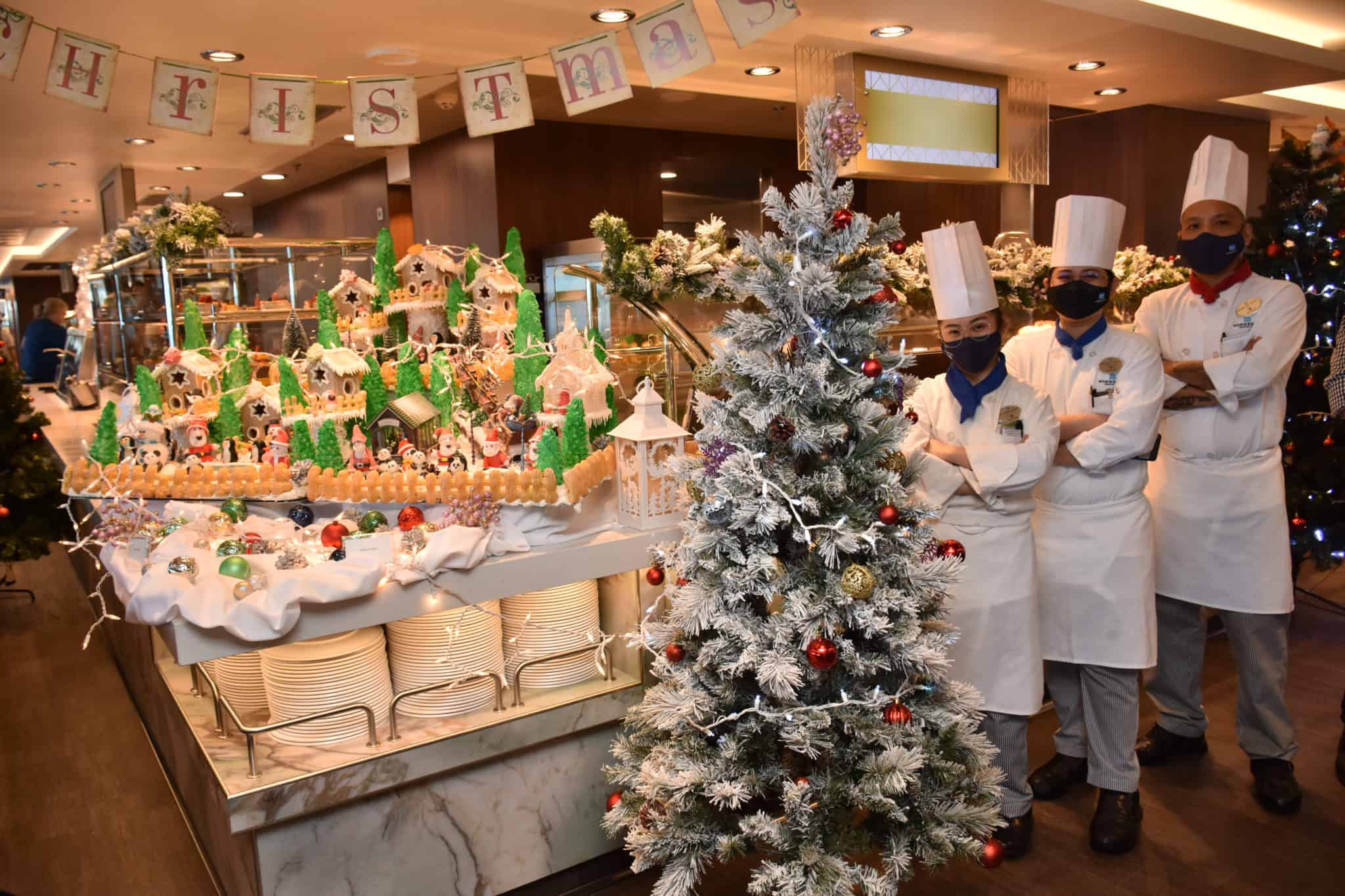 Nearly 2,600 passengers indulged in the feast. One guest said "It's been really nice reliving all of the holidays that we missed … it's nice to be back."
Another remarked, "I've never seen anything like this!"
Norwegian Encore departed Seattle on Saturday, August 7 as the first Norwegian Cruise Line ship to sail from the United States in over a year. It also marks the ship's first sailing to Alaska.
Throughout this week, Encore will make her inaugural calls to three Alaskan ports — Icy Strait Point, Juneau, and Ketchikan — before returning to Seattle. Then the vessel will continue her season of seven-night voyages to the region through October 16, 2021.
READ NEXT: Florida To Appeal Ruling That Allows NCL To Require Vaccine Documentation