Could cruise ship buffets soon go the way of the long-extinct dodo bird? One cruise line executive said that seems likely, at least for the time being, during a chat with travel advisors.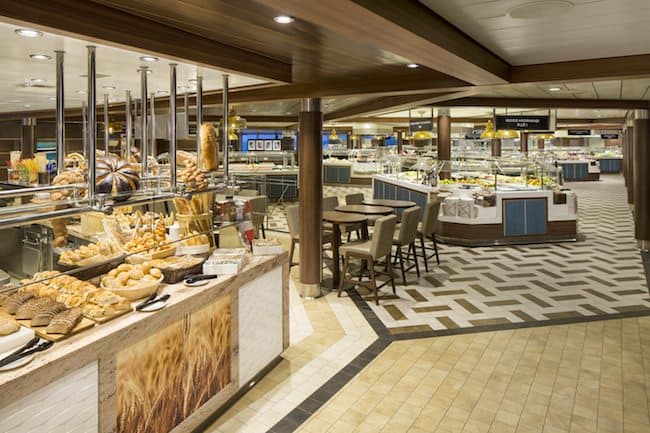 The Future Of Cruise Buffets
The topic came up during Royal Caribbean's most recent Coffee Chat, hosted by Senior Vice President of Sales and Trade Support & Service, Vicki Freed.
Special guest Michael Bayley, President and CEO of Royal Caribbean International, admitted that buffets were one of the areas being looked at as the cruise line makes modifications that will allow them to welcome back guests.
READ MORE: Cruise Line Changes Stance on "No Buffets"
"We've got teams working on every single element of the guest experience," said Bayley, "and we obviously have a team working on the buffet."
Given that the typical cruise ship buffet is, at best, a social distancing nightmare, new ways of handling that aspect of foodservice need to be considered. "I think in the beginning," Bayley opined, "there will not be a buffet."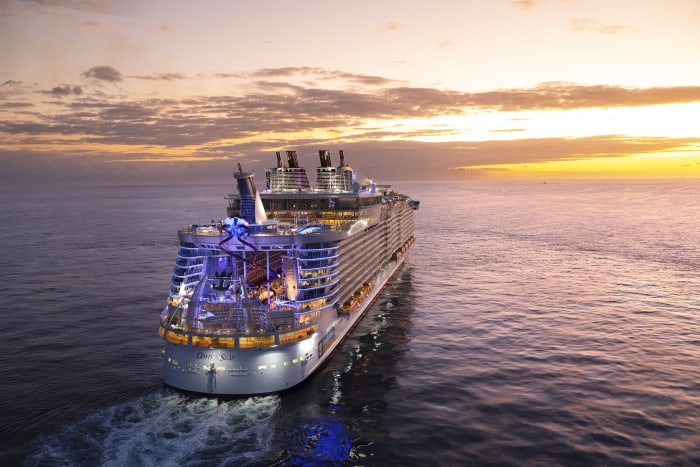 The emphasis at this point is, of course, on "I think." Because like everything else about the cruise industry at the moment, plans are still in development.
Ultimately, ideas come up with by the various members of the Cruise Lines International Association will need to be put before and approved by the Centers For Disease Control, which will decide whether or not to lift its current no-sail order.
READ MORE: Royal Caribbean Extends, Expands Cruise With Confidence Policy
"It depends again upon the timing," admitted Bayley. "We will utilize the Windjammer, but in all probability, it won't be a classic buffet. It will be something more akin to a restaurant."
Rethinking Familiar Concepts
"I think the key focus on dining," said Bayley, "is making sure that our guests have plenty of choices. But now, that plenty of choice has to be put through the lens of distancing, and safety and health, etc., in a more acute way."
With that in mind, he says "there will be changes for sure, and I think the word "buffet' will diminish and we'll replace it with a new concept."
As of now, Royal Caribbean is planning to resume sailings for the majority of its ships on June 12. The company has been working toward securing additional liquidity to carry it through this difficult period.