1. MSC Cruises has dropped its vaccine mandate for United States residents on voyages from the U.S. to the Caribbean and Bahamas.
2. Carnival Cruise Line has introduced its first hard seltzers, which are now available across the fleet.
3. Royal Caribbean Group is switching to SpaceX's high-speed Starlink internet service on all of the ships across its three cruise brands: Royal Caribbean International, Celebrity Cruises, and Silversea Cruises.
4. Azamara will be dropping its vaccine mandate later this year, and will not require testing for any guests — vaccinated or not.
5. MSC Cruises' upcoming U.S.-based ship MSC Seascape will have a brand-new top-deck ride attraction called ROBOTRON.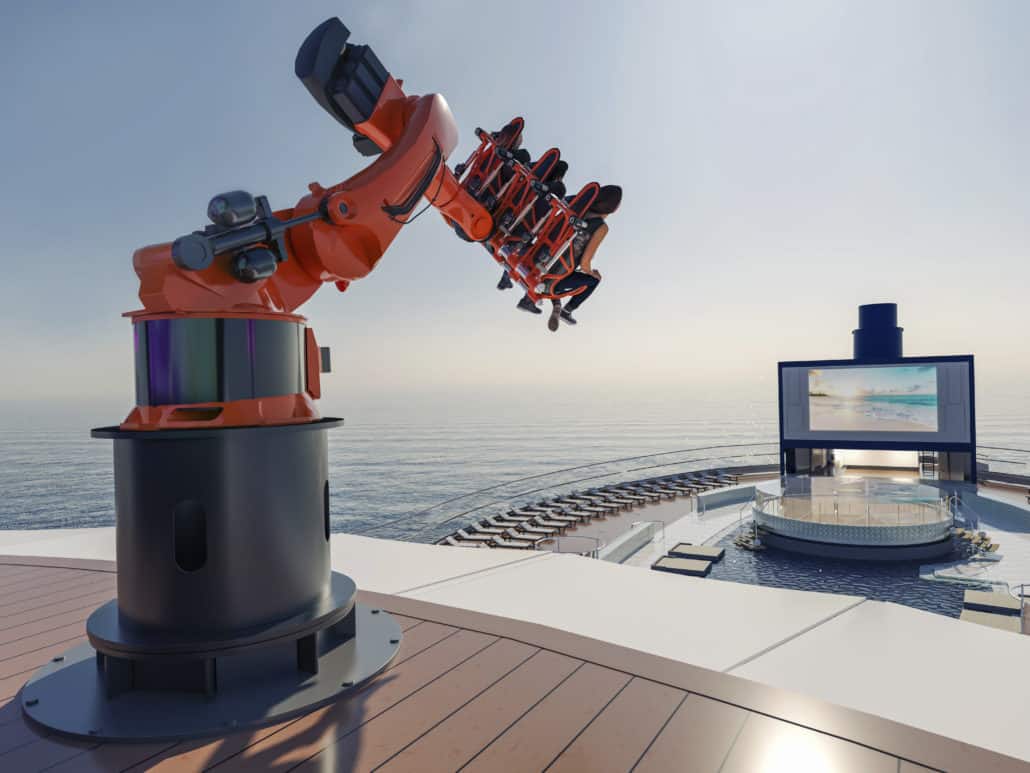 Featured Article: 16 New Cruise Ships Debuting in 2023
This week's featured article is an annual tradition — looking ahead to all of the new cruise ships debuting next year! We've gathered together a list of 16 new vessels that are scheduled to launch in 2023, and included stats on each one as well as some features onboard.
This Week's Podcast: Disney Fantasy Review
On this week's episode of Cruise Radio, we get a review of a seven-night voyage aboard Disney Cruise Line's ship Disney Fantasy.
Featured Video: Cruise News Today
This week's featured YouTube video is the Cruise News Today from Wednesday, August 31. Doug goes over Disney Cruise Line getting ready to drop its testing requirement for vaccinated guests, Royal Caribbean Group rolling out Starlink internet, and Virgin Voyages announcing a new perks program.