Welcome to the Cruise Radio News recap for the Week of December 12 to 18, 2021, where we bring you the latest cruise news, our weekly podcast, and a recent YouTube video.
1. The world's largest cruise ship, Wonder of the Seas, will sail from Port Canaveral starting in November 2022. It will operate seven-night eastern and western Caribbean sailings from the central Florida port.
2. After 21 months, Carnival Cruise Line has returned to the Caribbean island of Grand Turk. Carnival Freedom docked there during a six-night cruise on Wednesday.
3. Port Everglades will become Disney Cruise Line's second year-round homeport starting in 2023. The cruise line will have a dedicated terminal at the port. Currently, Disney's only year-round homeport is Port Canaveral.
4. New Dominican Republic cruise port Taino Bay welcomed its first cruise ship, MSC Seashore, on Wednesday. The Puerto Plata destination has around 160 cruise calls scheduled through April 2022.
5. Carnival Radiance was christened in Long Beach, California last weekend. The newly-transformed and renamed ship was named during a ceremony by her godmother, Shaq's mom Dr. Lucille O'Neal.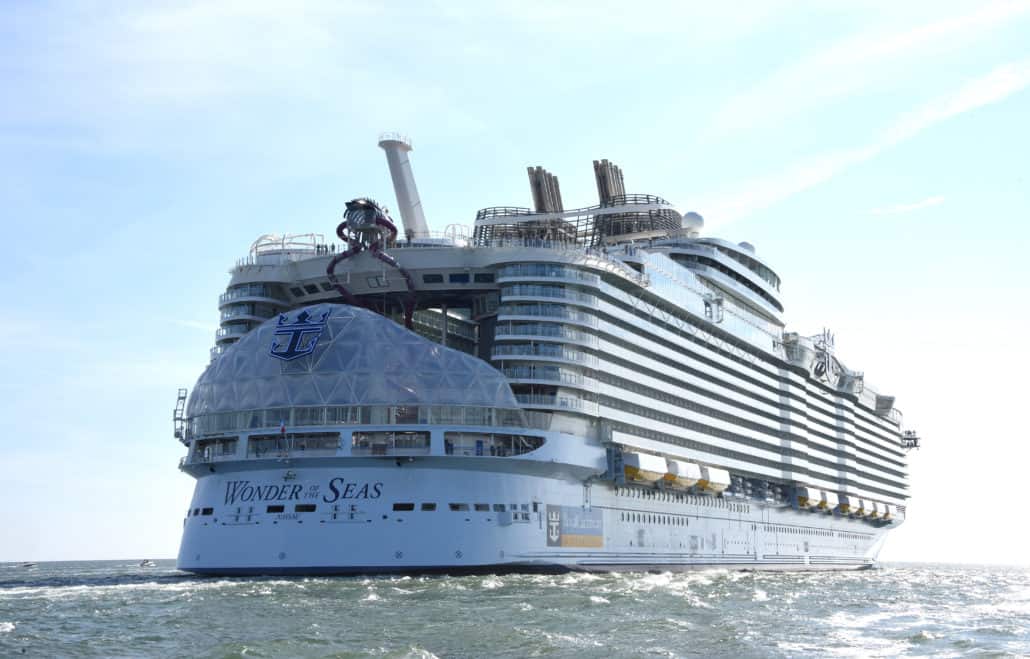 Featured Article: 21 Must Do's on Carnival's Mardi Gras
Carnival Cruise Line's newest ship is making a splash in the Caribbean, and is absolutely filled with both new and already-loved features and amenities onboard. We go over 21 things you won't want to miss on Mardi Gras.
This Week's Podcast: A Review of Allure of the Seas
In this week's episode of Cruise Radio, we chat with Kevin about his recent seven-night cruise aboard one of Royal Caribbean's largest ships — Allure of the Seas.
Featured Video: Cruise News Today — December 16
This week's featured YouTube video is Thursday's Cruise News Today. Doug talks about Carnival Cruise Line's Camp Ocean kids' club reopening, Wonder of the Seas homeporting in Port Canaveral, and France requiring booster shots for visitors.