Here are the top cruise industry news stories for Thursday, November 2, 2023, and the stock report for Carnival Corporation (CCL), Royal Caribbean Group (RCL), and Norwegian Cruise Line Holdings (NCLH).
Cruise News Updates for Today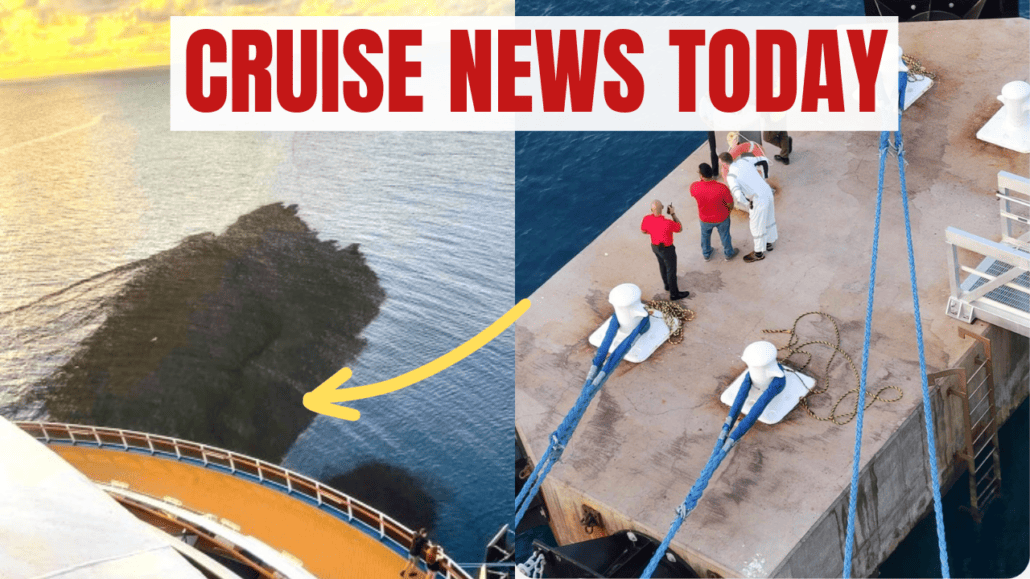 Carnival Cruise Ship Delayed
The departure of the Carnival Magic from Grand Turk was delayed two hours on Wednesday due to an accidental soot discharge caused by a power surge.
This happened just as the ship was preparing to get underway.
Carnival told Cruise Radio, "The Carnival Magic team is working on the clean-up of a soot discharge from the ship's Exhaust Gas Control Systems (EGCS) that occurred while preparing for departure today from Grand Turk. A momentary power outage likely contributed to the incident."
After the area was assessed, the ship departed just before 9 p.m.
The captain said this would not impact the ship's itinerary and that it would arrive at Amber Cove as scheduled.
Norwegian Profits Millions
NCL saw earnings rise to $345.9 million, raking in a record-breaking $2.5 billion revenue, a 33% jump from the same time in 2019.
Their ships were bustling with guests, with occupancy rates at 106%.
Not only did they make more money per passenger, but they also managed to cut costs for three straight quarters.
Despite global challenges, like wildfires in Maui and tensions in Israel, they're optimistic about the earnings.
The line carries $13.2 billion in debt.
Mega-ship in Texas
The port of Galveston just keeps growing.
Royal Caribbean's "Harmony of the Seas" debuted in Galveston, Texas, on Wednesday and is now off on her first Western Caribbean cruise.
Harmony will offer weeklong voyages to Western Caribbean destinations like Cozumel, Costa Maya, and Roatán.
Next July, it'll introduce six- to eight-night cruises, including stops at Royal Caribbean's private island in The Bahamas.
Currently, Harmony is the third largest cruise ship in the world at 226,963 gross registered tons.
Carnival Cruise Line will start sailing Carnival Jubilee from Galveston in December.
The Gulf Coast port is on track to reach a new record of 1.3 million passengers by the end of the year.
Cruise Line Stock Report
CCL 11.30, down 1.4%
RCL 85.27, up .6%
NCL  13.10, down 3.7
Watch Cruise Radio News Brief [VIDEO]