Welcome to the Cruise Radio News Brief for December 12, 2021, where we look back over the past week of cruise news, our weekly podcast, and featured articles.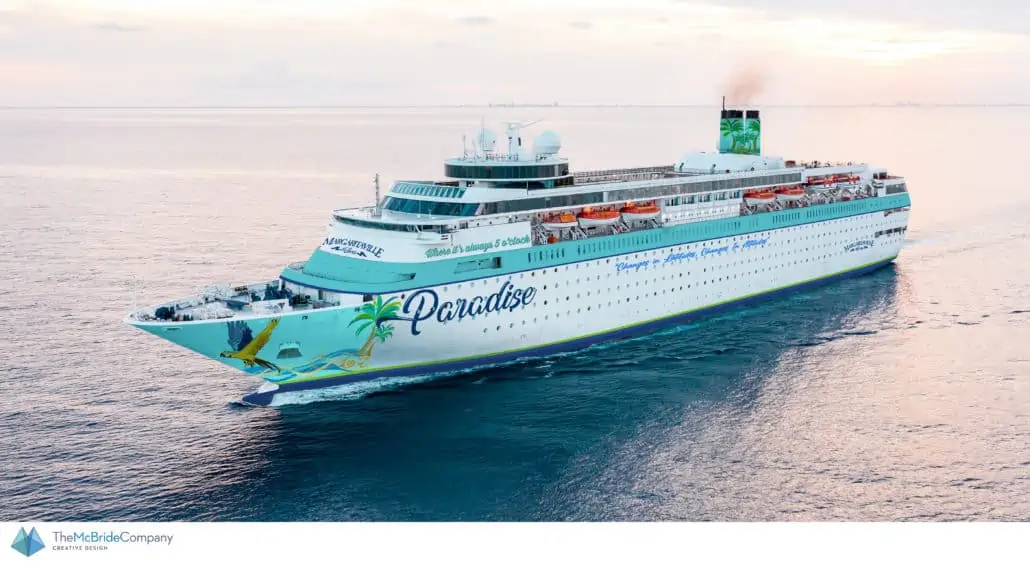 1. Carnival Horizon was taken out of service earlier this month to undergo repairs for ongoing propulsion issues. The vessel will now be out of service until the end of the year, canceling both the Christmas and New Year's Eve sailing.
To offset the displaced guests, Carnival is bringing Carnival Sunshine and Carnival Liberty back to service in December. Both ships will sail from PortMiami.
2. Singer and songwriter Jimmy Buffett's lifestyle brand Margaritaville announced that they will be launching a cruise ship from Palm Beach, Florida.
The former Grand Classica will be renamed Margaritaville Paradise and still two-night voyages from Florida to Grand Bahamas Island. After an extensive refurbishment, the ship is expected to enter service on April 30, 2022.
3. Royal Caribbean celebrated a year back at sea by revealing some cool facts. The first ship back in service was Quantum of the Seas from Singapore. In June 2021, Adventure of the Seas launched seven-night sailings from Nassau, Bahamas. Followed by restarting from PortMiami and Seattle in July 2021.
Since the restart, more than a half-million guests have sailed and 21 ships are back in service. The line's private island has seen 168 port calls with 295,465 guests since June 2021.
4. Norwegian Dawn returned to service from the Port of Tampa on Wednesday for a 12-night Caribbean voyage. The next day the ship was met by protesters in Key West.
Locals and boaters held signs in the harbor saying that big cruise ships do not need to call to the port because the harbor is too shallow. A vote to ban cruise ships was overturned by Florida Governor Ron DeSantis earlier this year, saying the local government can not interfere with maritime commerce, including cruise ships.
5. Virgin Voyages donated 500 cabins to health care workers of South Florida's Baptist Health. The cruise line picked 250 names and each winner received two cabins, one for them and another to take guests.
Featured Article: Everything You Need to Know about Jimmy Buffett's Cruise Ship
We break down the changes that will take place during the four-month multimillion-dollar dry dock of the Grand Classica as it converts to a Margaritaville at sea.
This Week's Podcast: Review of Norwegian Star
We get a review of a seven-night Greek Isles cruise on Norwegian Cruise Line's Norwegian Star. Matt from RoyalCaribbeanBlog answers a question about getting kids tested pre-cruise over the holidays. And staff writer Richard Simms checked in with us from San Juan, Puerto Rico aboard Carnival's Mardi Gras.
You can listen to the latest episode of the Cruise Radio podcast by clicking here.