As coronavirus continues to have an impact on the cruise industry, Princess Cruises has announced that there were 10 confirmed cases of coronavirus onboard Diamond Princess.
What The Cruise Line Is Saying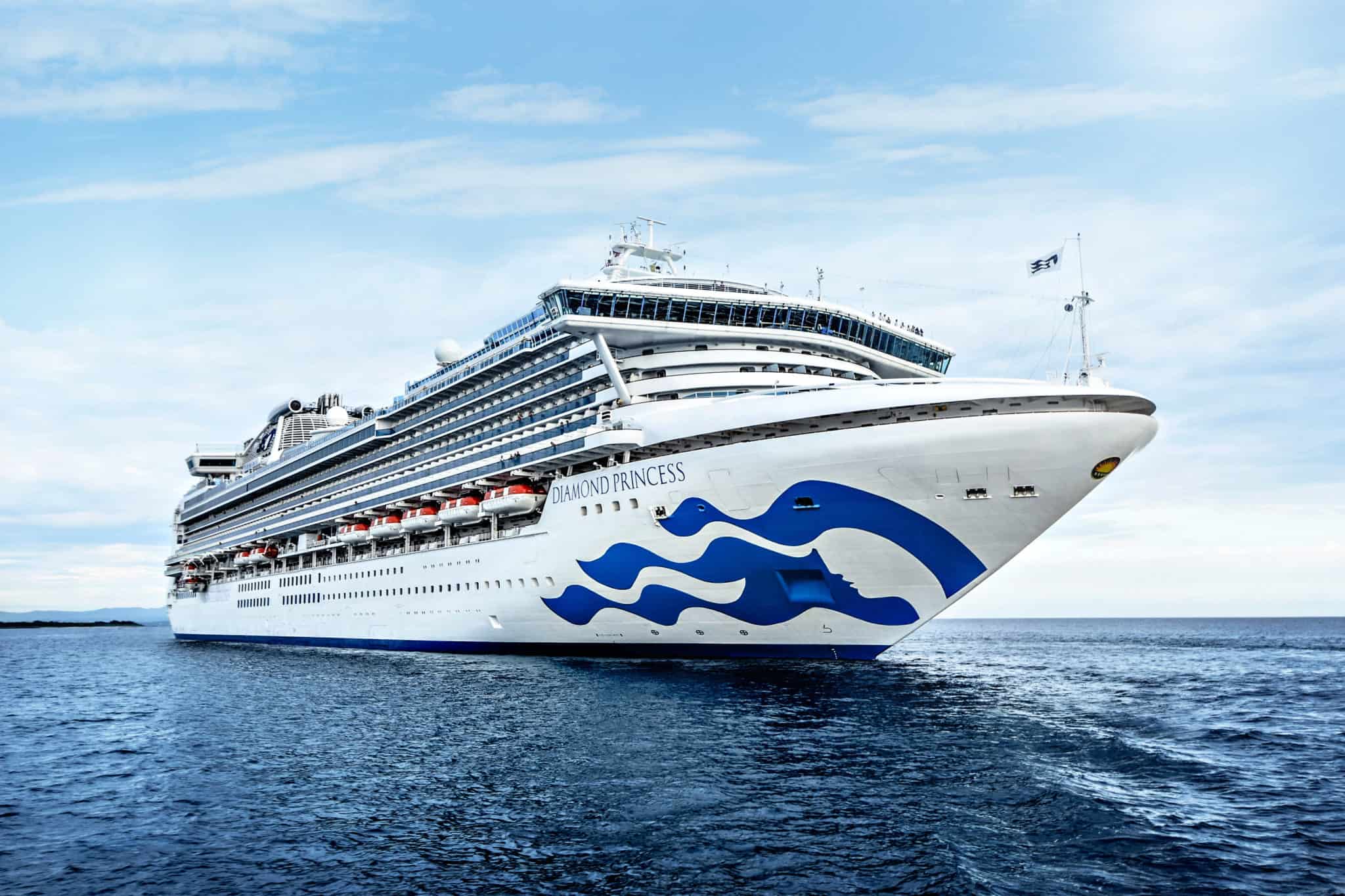 Princess Cruises released a statement on their website stating, "Princess Cruises can confirm that the first phase of health screening of all guests and crew onboard Diamond Princess, by the Japanese Ministry of Health, has been completed. We were notified that amongst the samples that have completed testing, 10 people have tested positive for Coronavirus. This includes two Australian guests, three Japanese guests, three guests from Hong Kong, and one guest from the U.S. in addition to one Filipino crewmember."
What Happened to the Infected Guests?
These 10 persons, who have been notified, will be taken ashore by Japanese Coast Guard watercraft and transported to local hospitals for care by shoreside Japanese medical professionals. It has been confirmed that the ship will remain under quarantine in Yokohama. The length of the quarantine will be at least 14 days as required by the Ministry of Health.
READ MORE: Everything Cruisers Need To Know About Coronavirus
Diamond Princess was due to depart Yokohama on Tuesday for an eight-day round trip cruise. However, the decision was made to cancel the cruise because of the time needed for the authorities to complete their comprehensive review.
All guests will receive a full refund. Each guest will also receive a one hundred percent future cruise credit. Guests will continue to be provided complimentary internet and telephone to use in order to stay in contact with their family and loved ones, and the ship's crew is working to keep all guests comfortable.
Princess said, "The safety, security and well-being of all guests and crew is our absolute priority. The review of the arriving guests and crew, by Japanese health authorities, is standard practice after a guest tested positive for coronavirus and we are working closely with the local authorities to provide detailed records to facilitate their review."
Diamond Princess arrived in Yokohama early from a 14-day round trip itinerary, which departed from Yokohama (Tokyo) on January 20.
There are 2,666 guests and 1,045 crew on board.