Celebrity Cruises recently announced that it will begin sailing roundtrip cruises from St. Maarten in June 2021. The line will operate two different itineraries aboard its ship, Celebrity Millennium. One will stop at Aruba, Barbados, and Curaçao. The other will visit St. Lucia, Barbados, and Tortola.
With this news, we thought it would be fun to put together a little photo tour of the ship — especially since it underwent a massive renovation just two years ago.
So here are 12 photos of the beautiful Celebrity Millennium, which will be welcoming cruisers back onboard in just a few short months!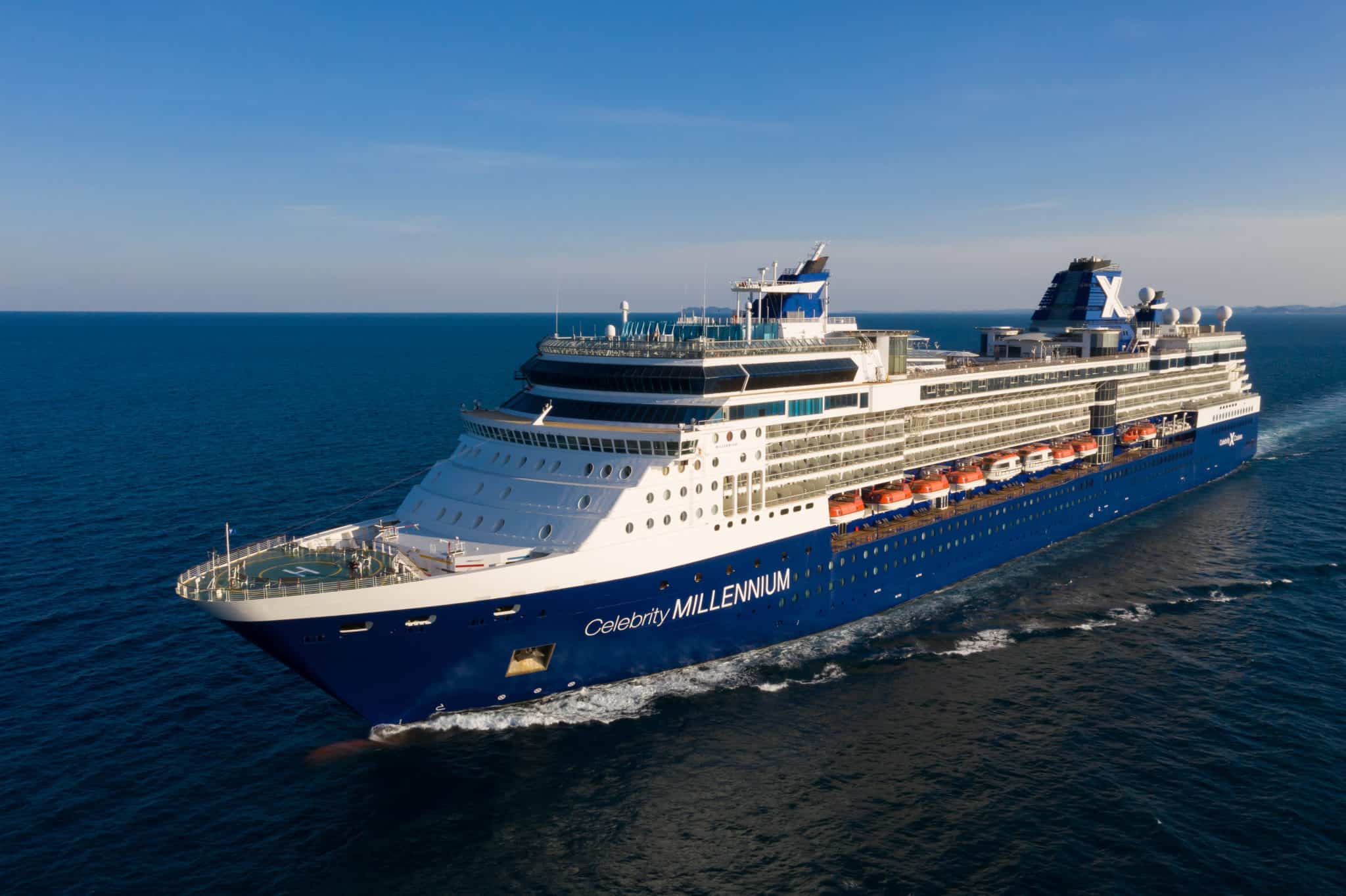 Let's start with one of the most beloved spots on any Celebrity ship — The Sunset Bar. As the name suggests, this really is one of the best spots onboard to catch the sunset or enjoy an afternoon cocktail as the ocean rolls by.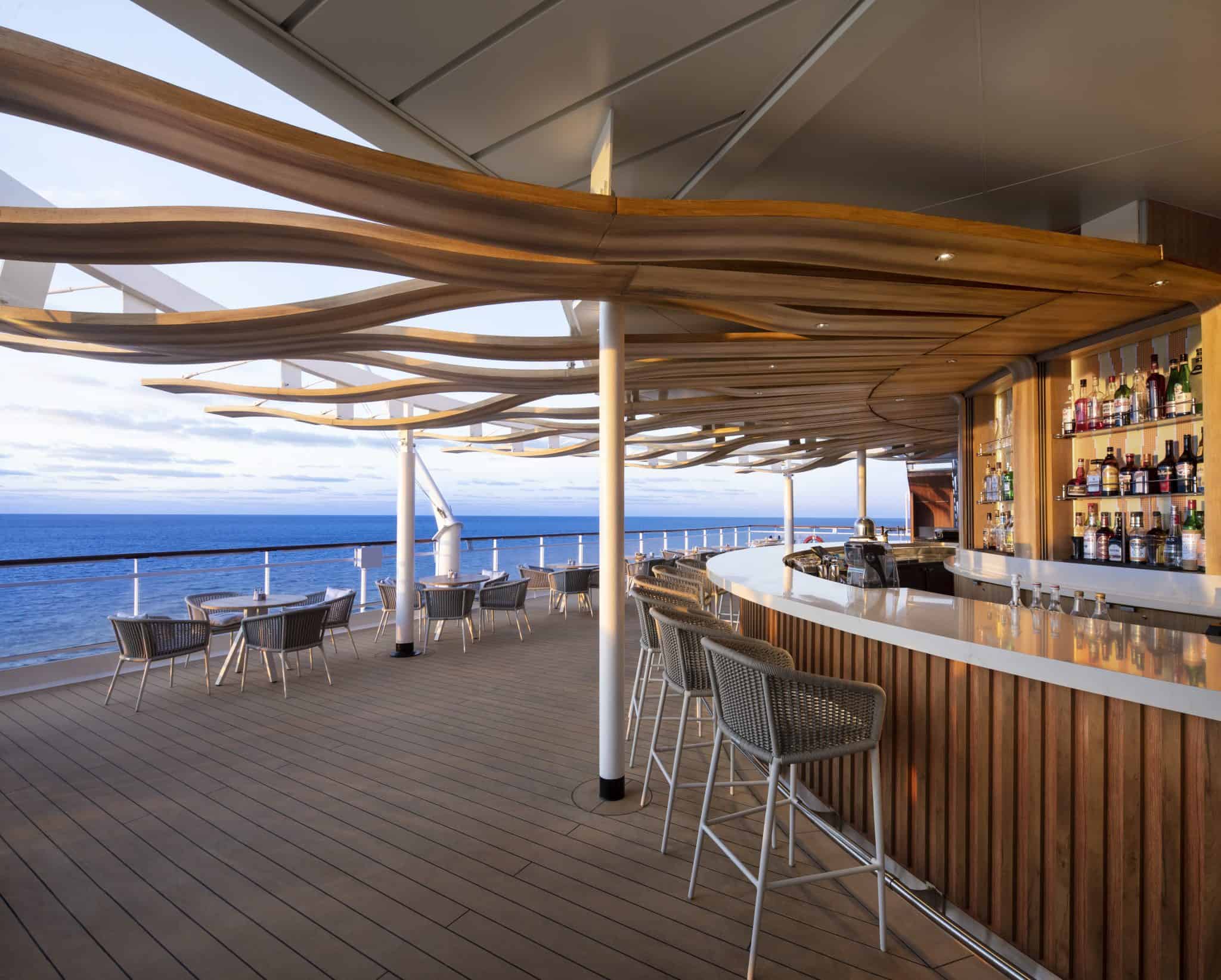 Next, let's head to the spot that most passengers hit up as soon as they board the ship — the Oceanview Café, better known as the ship's main buffet. As is becoming more common on cruise ships, the buffet is set up with different stations so that passengers can head straight for the dishes they want without waiting in a long line.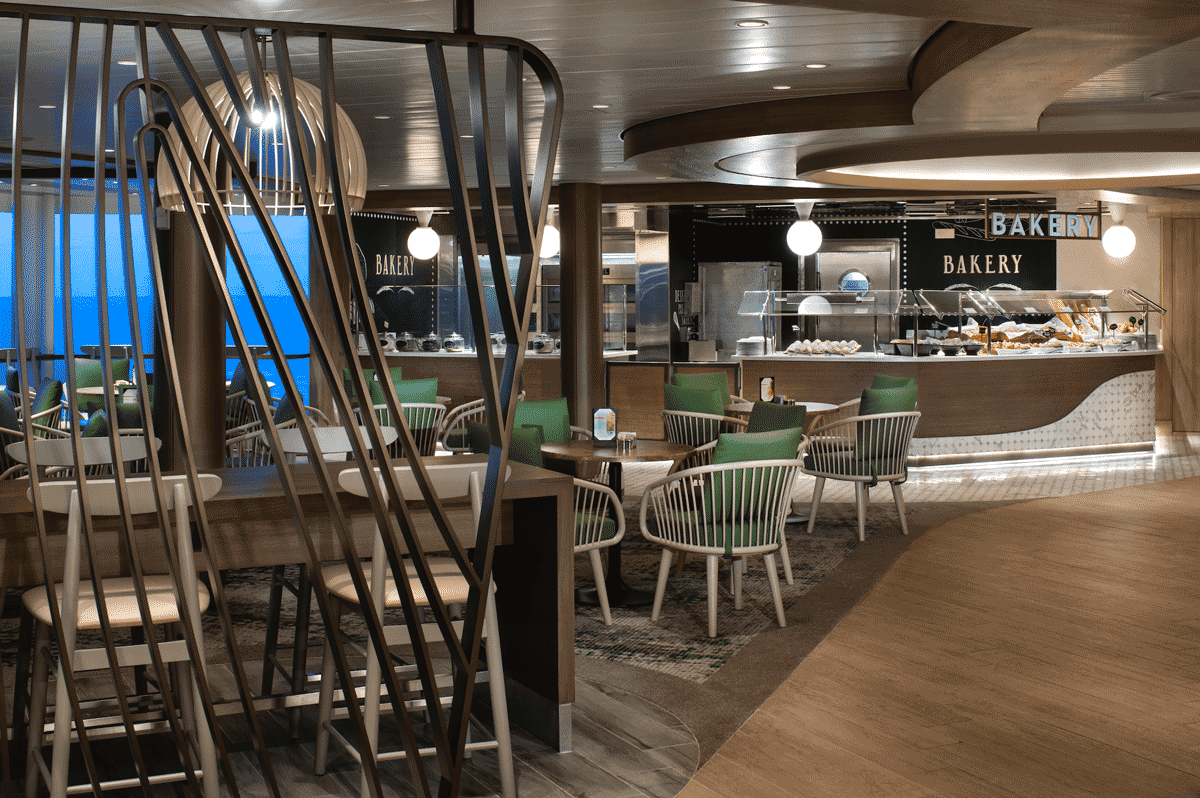 Here's another view of the massive Oceanview Café space.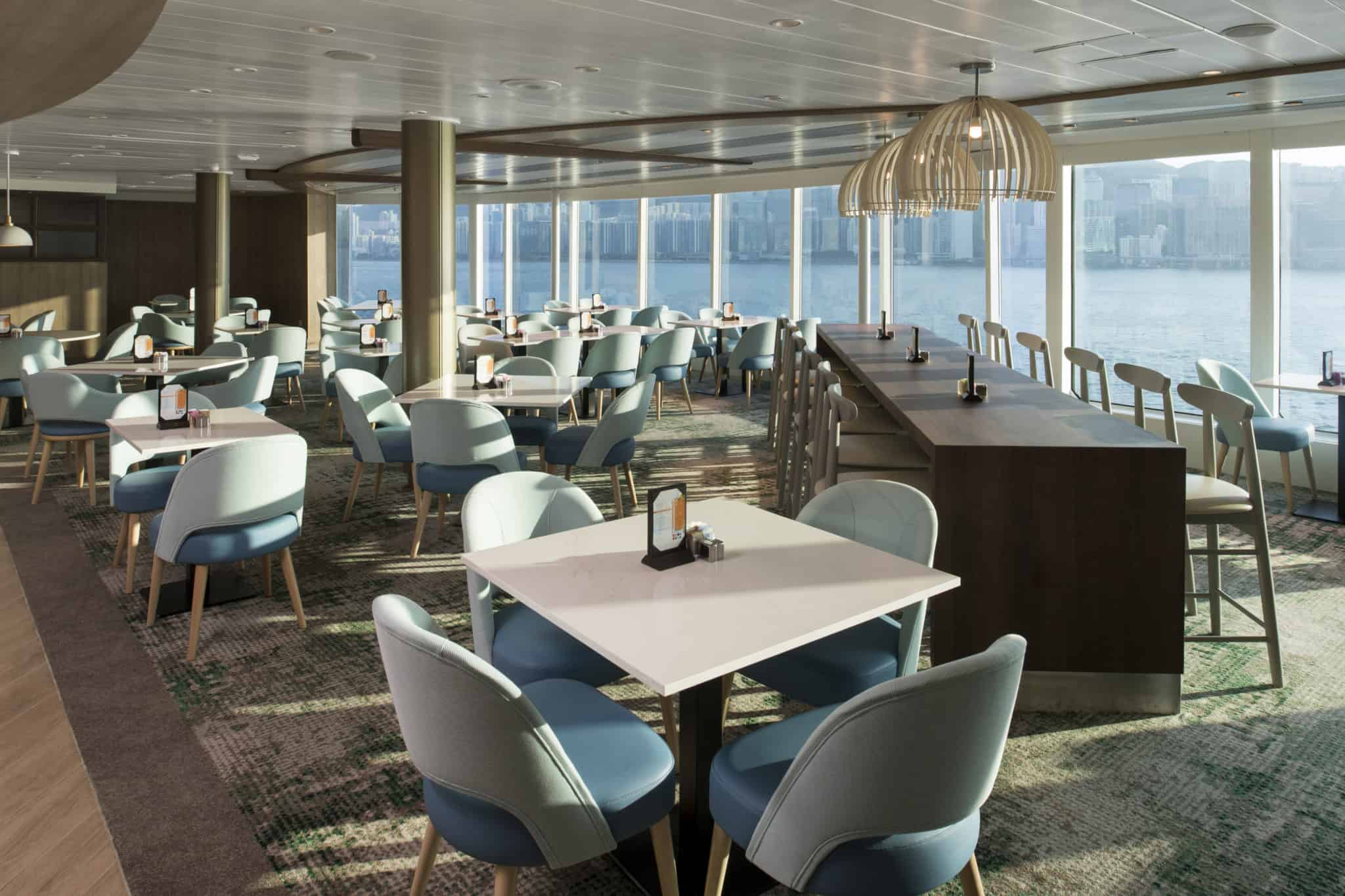 Here is one of the standard types of cabins you'll find on the ship, a veranda stateroom. The ship's renovation saw a refresh of cabin fixtures and soft furnishings such as curtains and carpeting.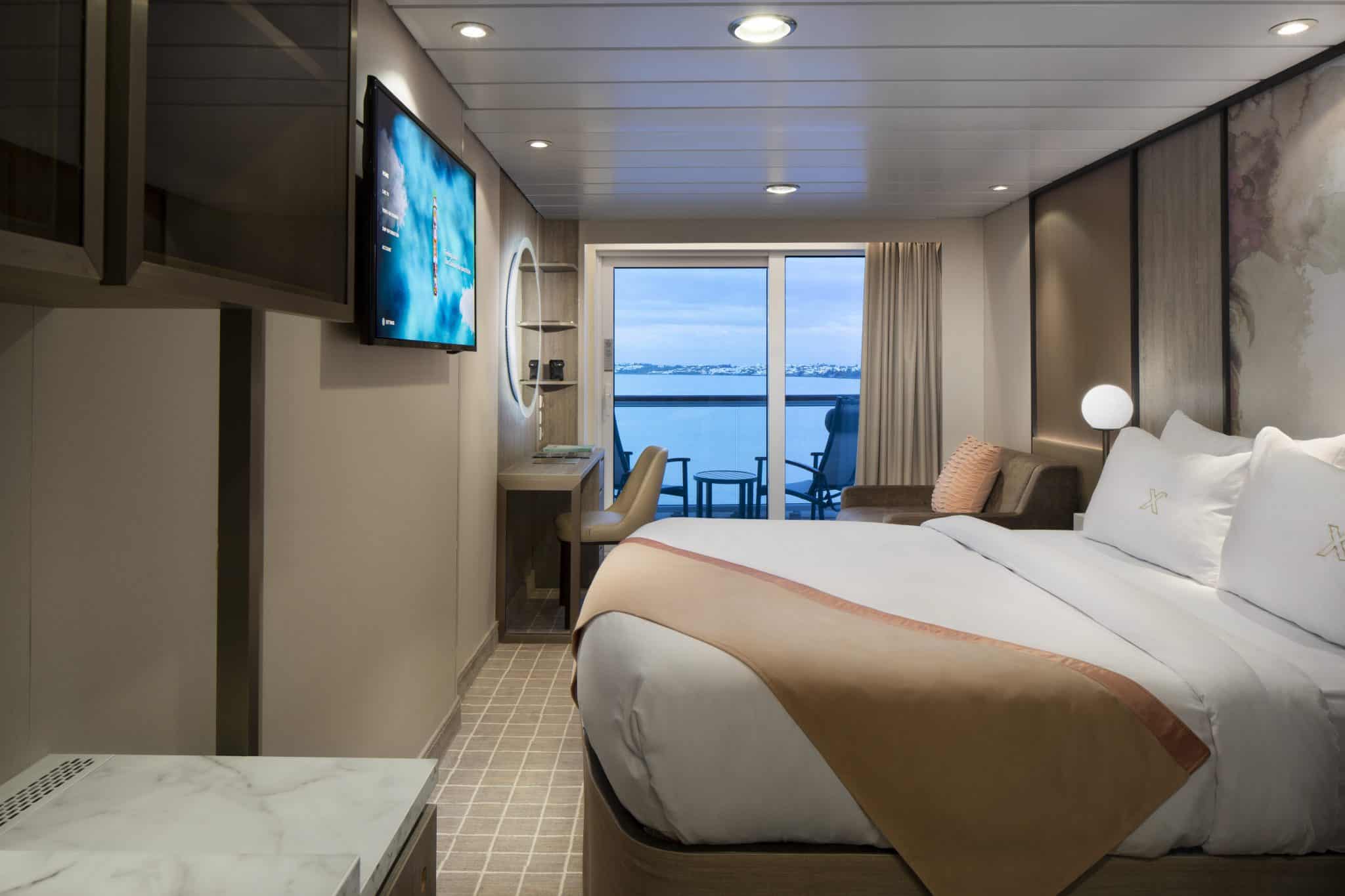 The Rendezvous Lounge is the place to be on Celebrity Millennium for a pre-dinner cocktail or post-dinner live music and dancing.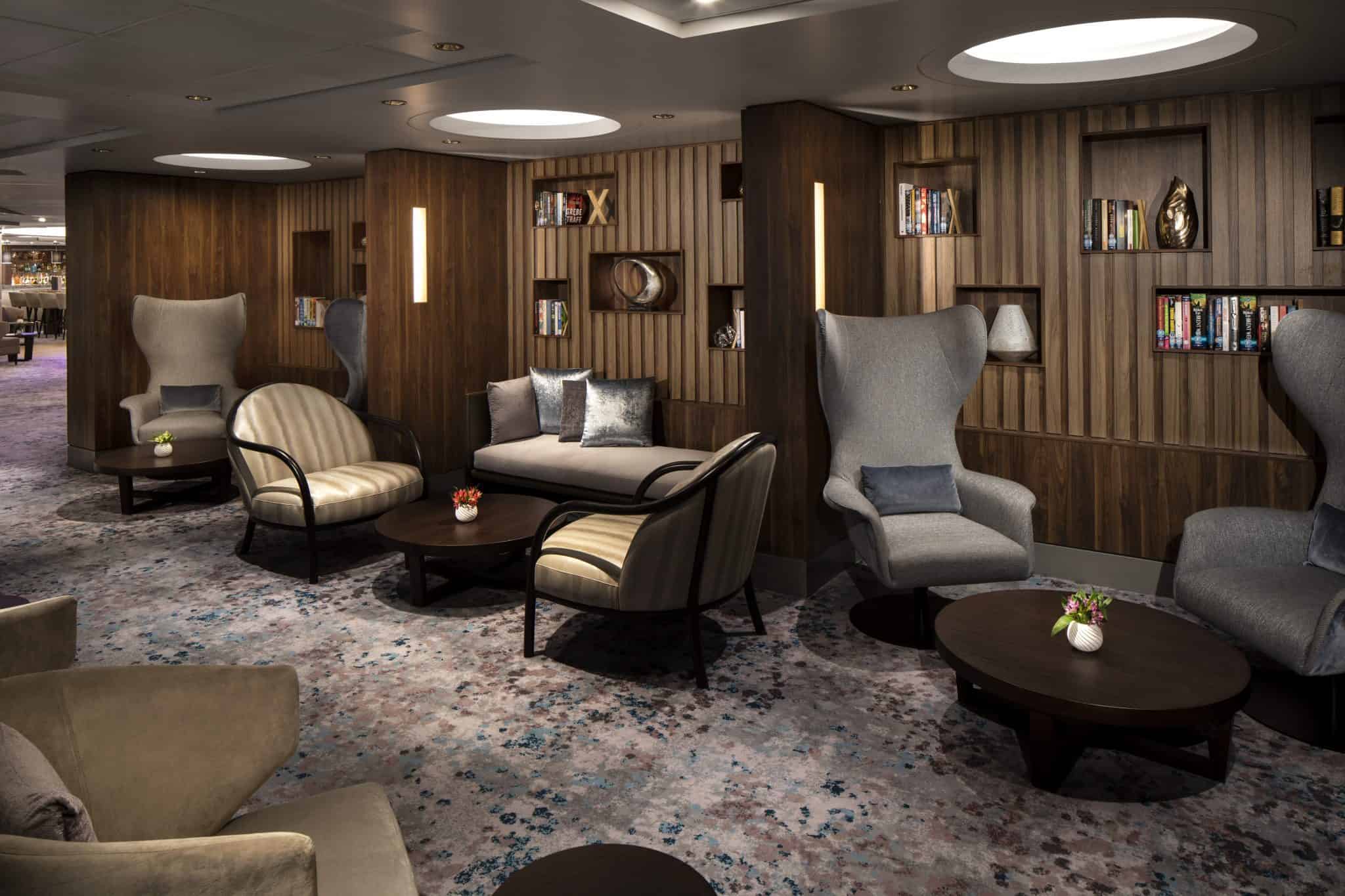 Now let's get into The Retreat — an exclusive enclave on the ship that includes butler service, all-suite accommodations, a private restaurant, and an exclusive lounge and sundeck. Pictured below is The Retreat's sundeck.
Here is Luminae, The Retreat's exclusive restaurant on Celebrity Millennium.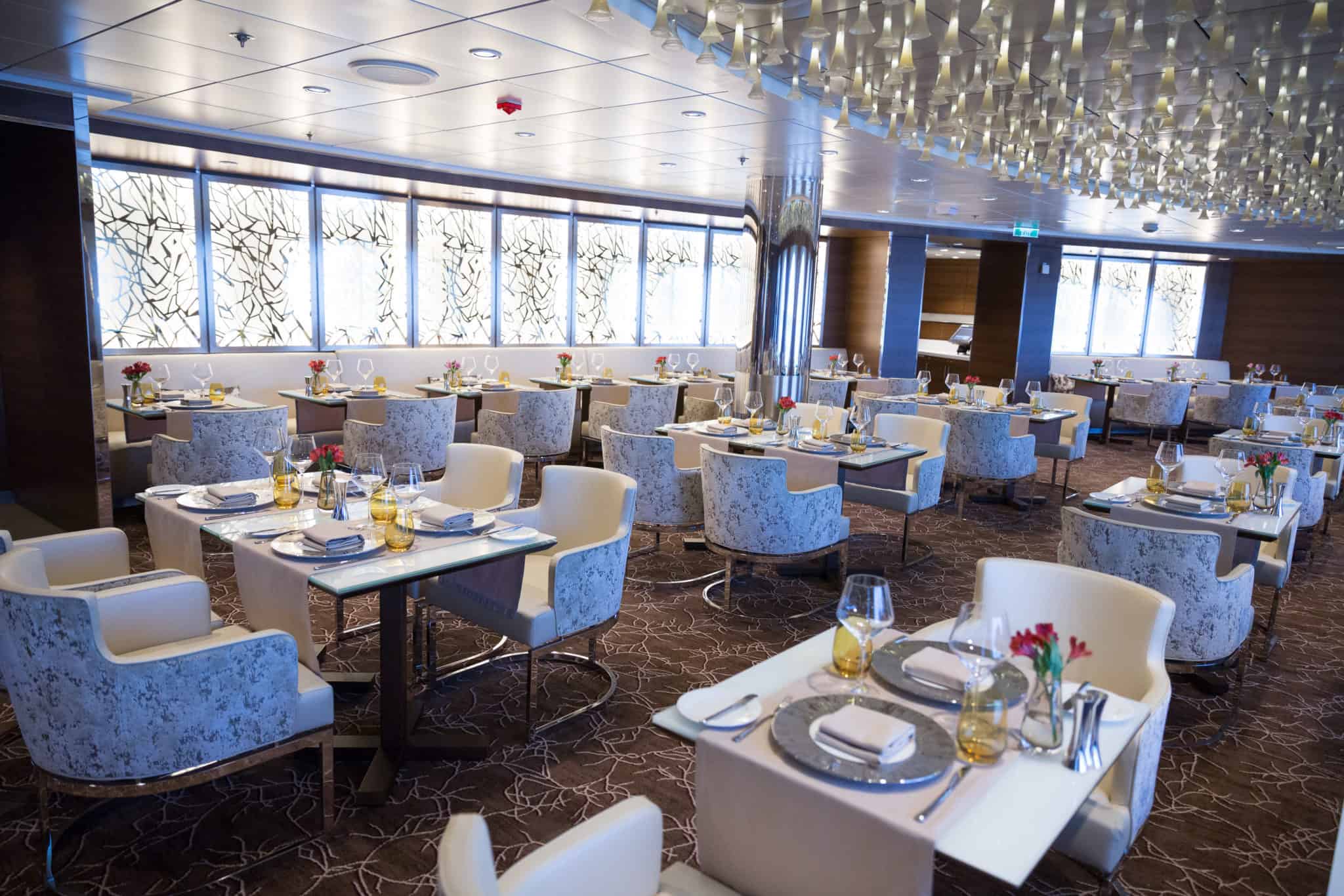 And finally, let's take a look at The Retreat Lounge.
READ MORE: Celebrity Edge Photo Tour
Now let's get back into non-Retreat spaces, starting with the Metropolitan Restaurant. This is the ship's stunning main dining room, open for breakfast, lunch, and dinner.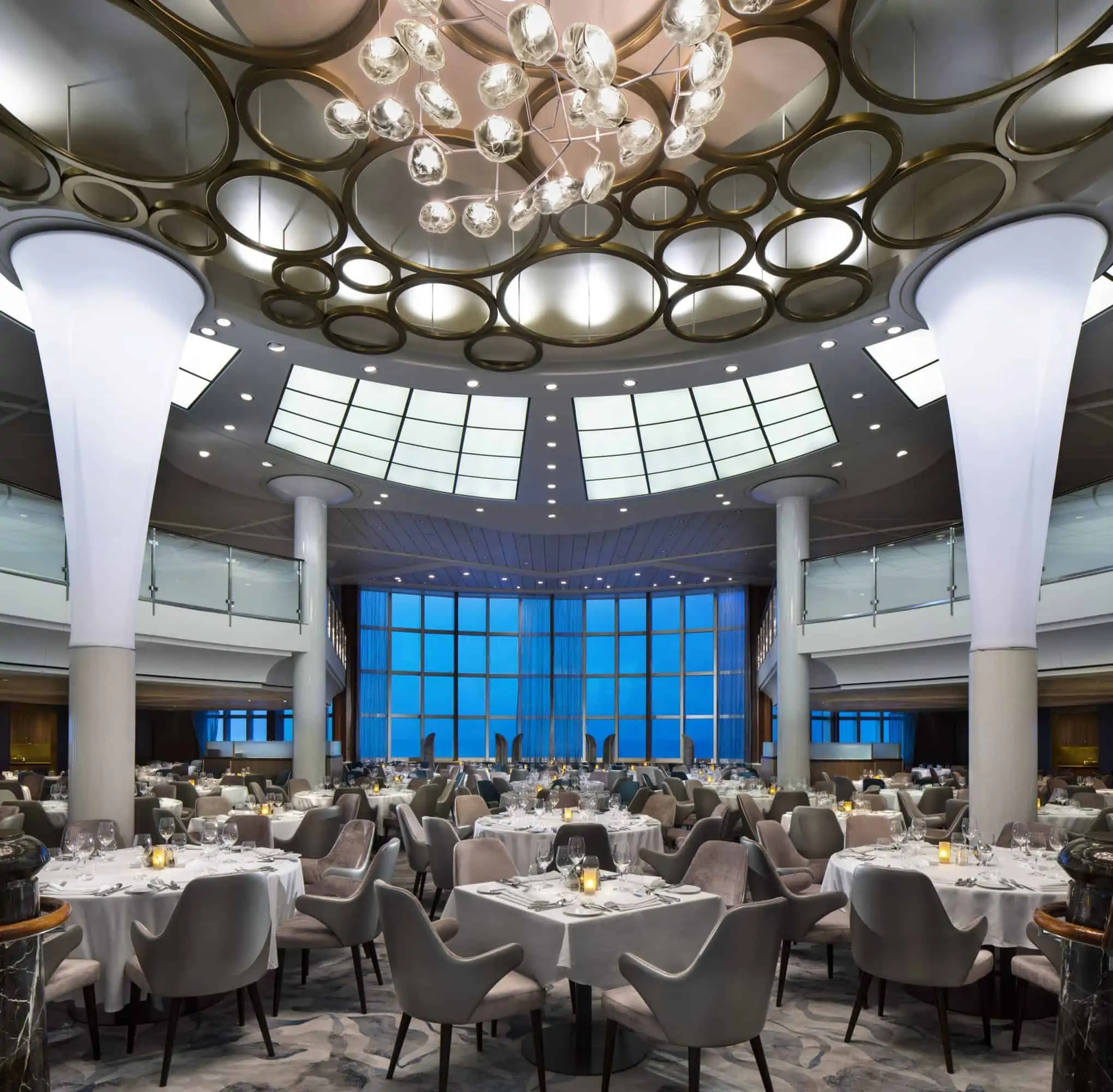 As with any cruise ship, Celebrity Millennium has a shops area where passengers can buy anything from jewelry to tote bags, clothing, and essentials they may have forgotten.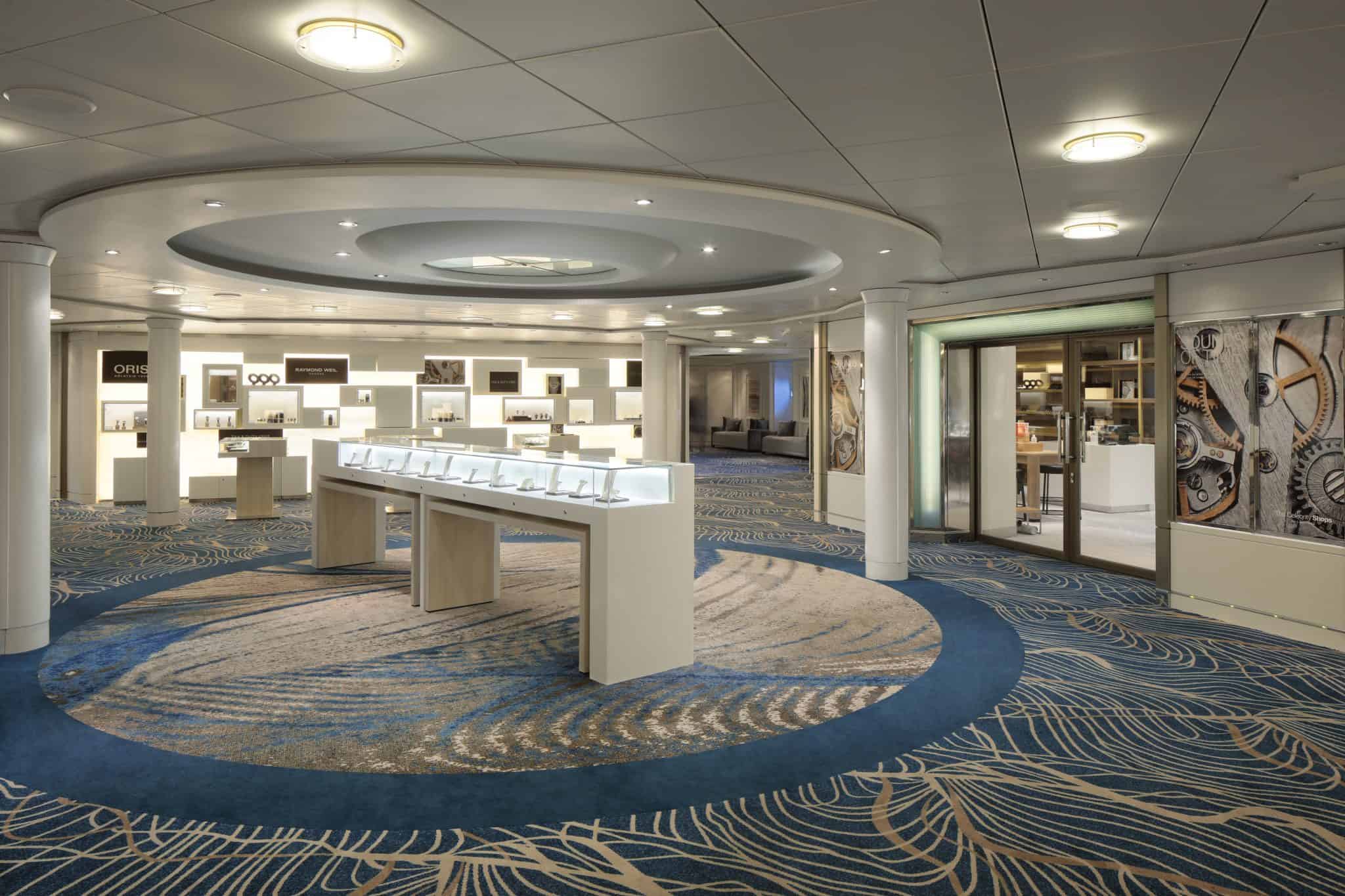 Those that enjoy gambling will find quite a nice casino onboard, featuring various table games and slot machines.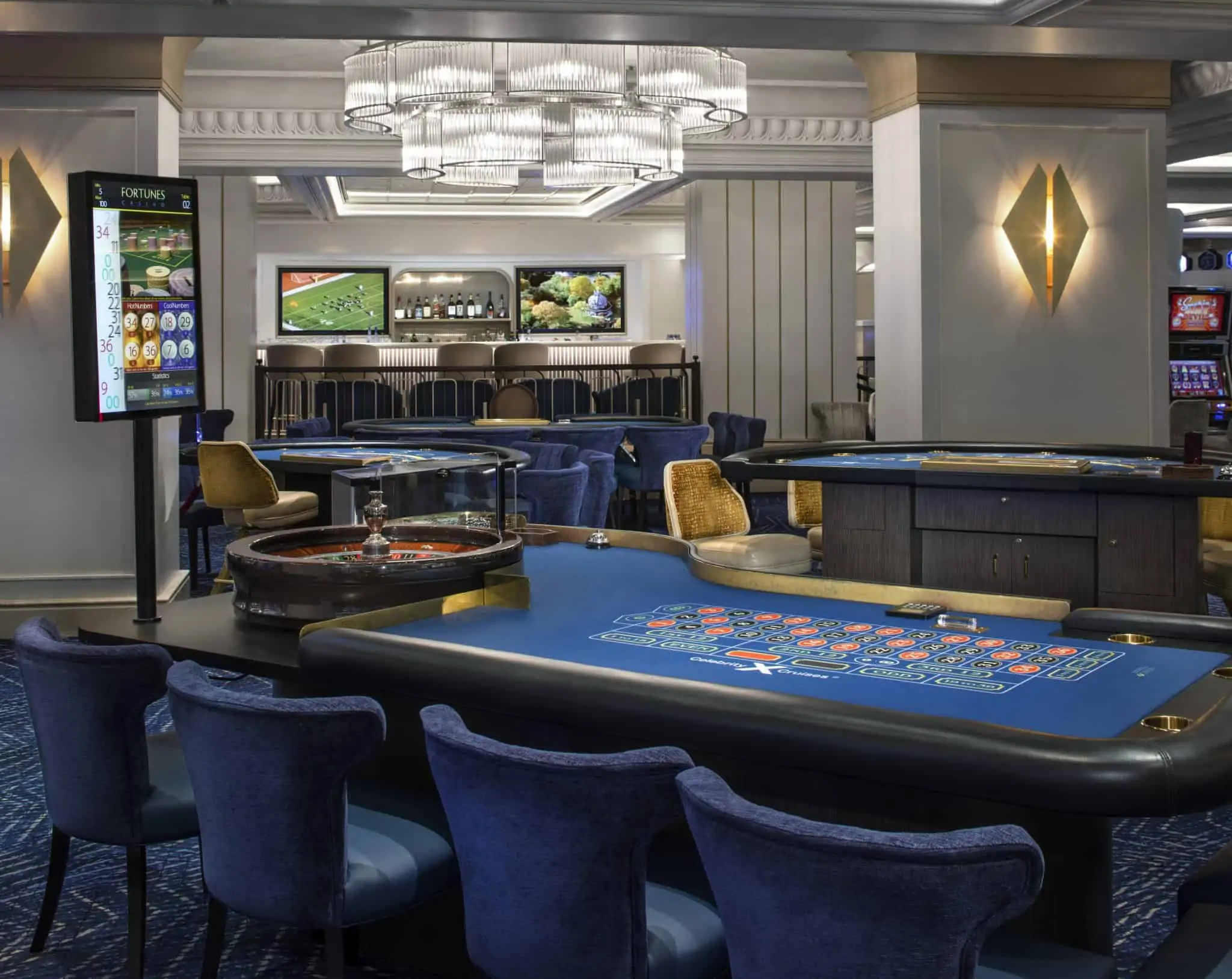 Lastly, let's visit one of the best parts of a cruise ship (in our opinion) — the spa! Pictured here is The Desert, which is an infrared sauna located in the spa's thermal suite area.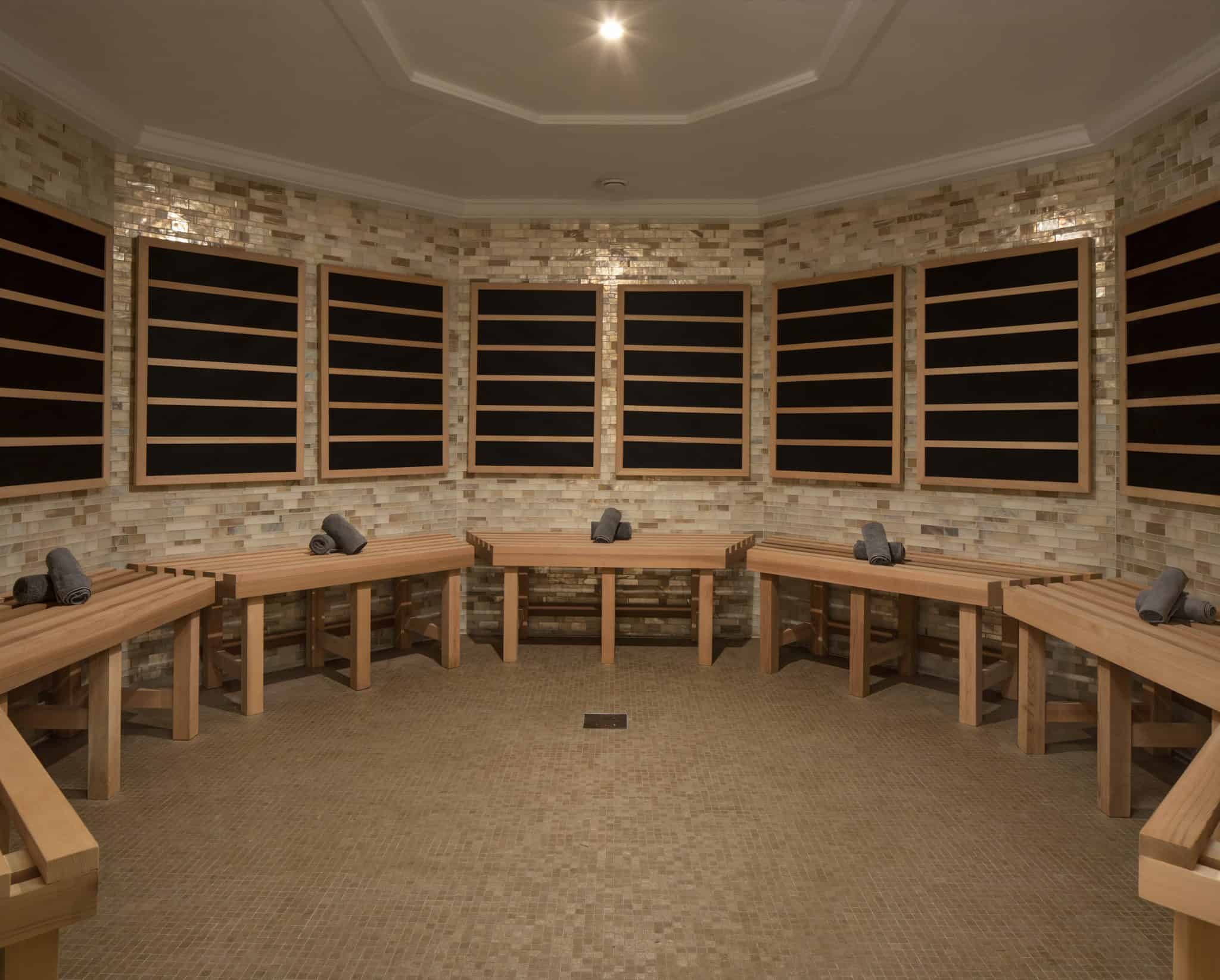 We hope you've enjoyed this little photo tour of Celebrity Millennium, and if you're sailing this summer, we hope you have a wonderful voyage!
READ MORE: 5 Best Cruise Lines for Senior Citizens
Pin it!