Cunard has announced that it will be offering UK passengers the opportunity to spend this summer at sea with voyages aboard Queen Elizabeth.
The sailings will begin in July and run through October 2021, sailing roundtrip from Southampton, England.
There will be 10 British Isles cruises as well as three special Sun Voyages which — quite literally — will sail to wherever the sun is shining brightest in the area. Sailings will range from three to 12 nights long.
"Cunard's Summer at Sea luxury UK voyages are a truly unique way for guests to have a much-needed break this summer. With international travel not yet fully opened up we're delighted to offer these voyages exclusively for British guests to experience a staycation unlike any other, as they relax in Cunard luxury knowing we will take care of everything," said Cunard president Simon Palethorpe.
"Guests can sail along some of the most stunning coastlines anywhere in the world, as Queen Elizabeth provides a unique vantage point, or sail on one of our Sun Voyages where the destination is unscripted and is guided by studying the weather forecast and heading to where the sun shines brightest."
READ MORE: Cunard Cancels Summer Season, Will Offer UK Staycations
British Isles Voyages will include scenic cruising along Britain's coastline, including The Jurassic Coast — England's only natural UNESCO World Heritage Site. It will also include Cornwall with Land's End, and Scotland with the Isle of Arran, Mull of Kintyre, and Sound of Mull. Four voyages will make various port calls such as Liverpool, Greenock, Invergordon, Belfast, Newcastle, and a maiden call for Cunard — Holyhead.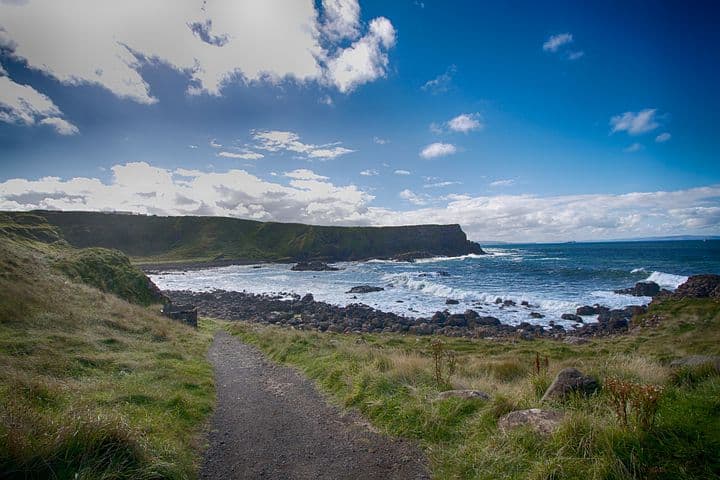 Four-night scenic British Isles Voyages start at 599 pounds per person for a balcony. A ten-night British Isles Voyage will start at 1,299 pounds per person for a balcony cabin. Seven-night Sun Voyages are priced from 899 pounds per person for a balcony.
These sailings will be for vaccinated residents of the UK only. All other Cunard voyages that are currently available for booking do not require vaccinations.
Protocols onboard will include increased sanitation, appropriate social distancing, and the wearing of masks in certain areas of the ship. Travel insurance will be mandatory for all guests.
These UK voyages will open for booking on Wednesday, March 31, 2021.
READ MORE: Battle Brewing Between Cruise Lines and CDC Over Shutdown