Today is our last port day for this seven-night cruise on Carnival Breeze. This cruise seems to be flying by…
Comedy hour with John Heald and Al Ernst
We started the day at a comedy hour featuring John Heald and Al Ernst, a comedian for Carnival. The two go way back, so they shared a few laughs over fond memories and Al told some embarrassing stories and spoke about what it's like to be a comedian for a cruise line. He takes about 200 flights per year while switching between ships, and he has to attend both the muster drills as well as the safety drills that the crew sometimes do while the ship is in port. Sounds like fun, right?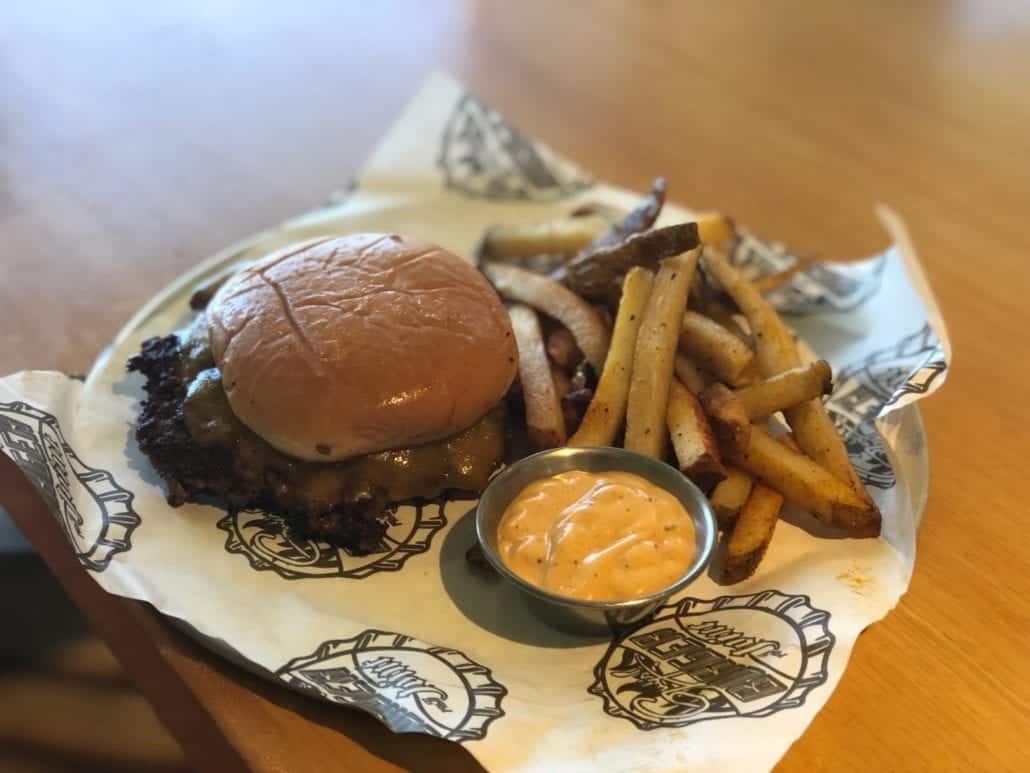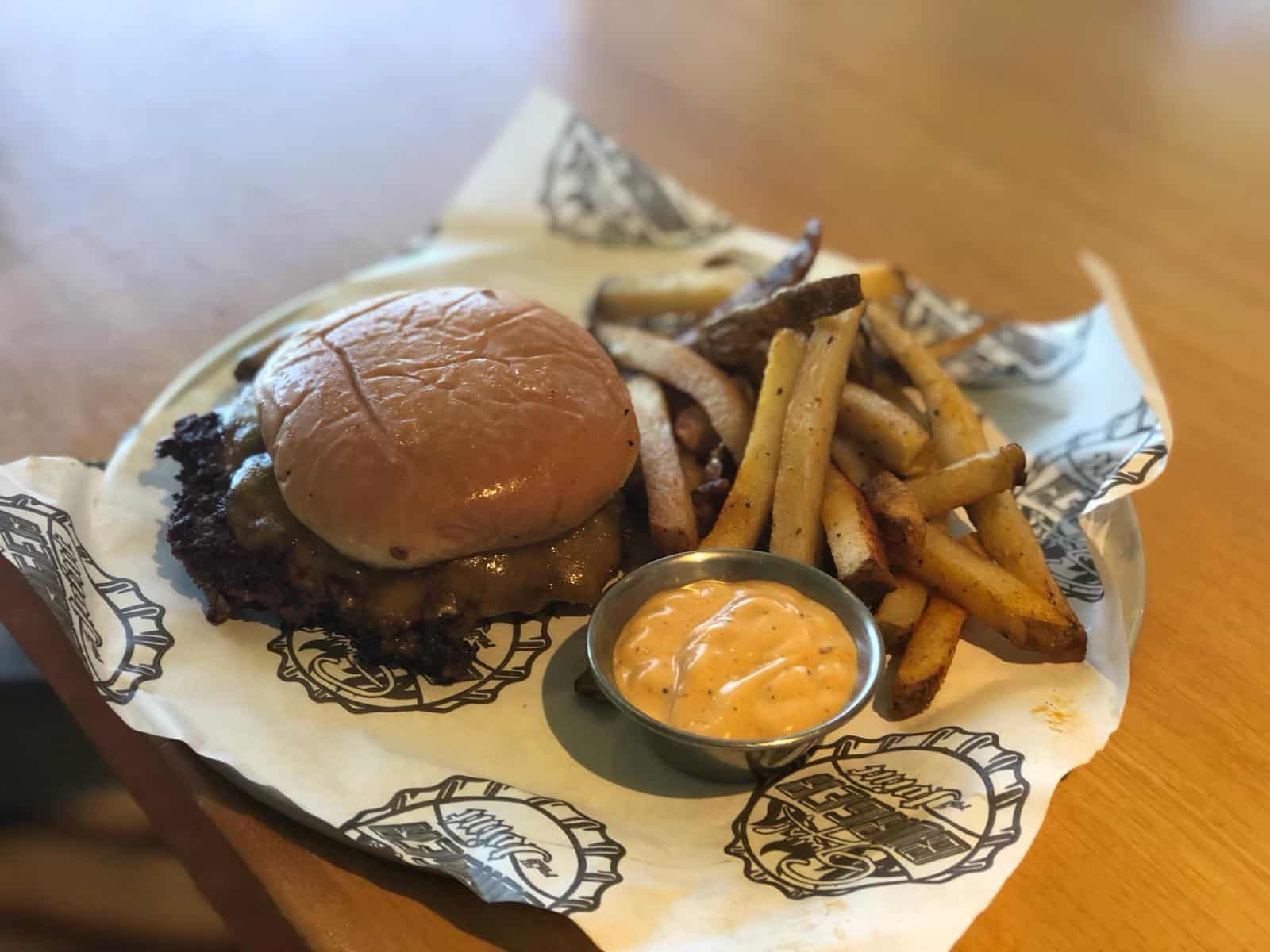 By this time it was 11 a.m., and the ship wasn't arriving in port for another hour. Surprisingly, Guy's Burgers was already open. Of course, I had to have one!
Jack's Shack in Grand Turk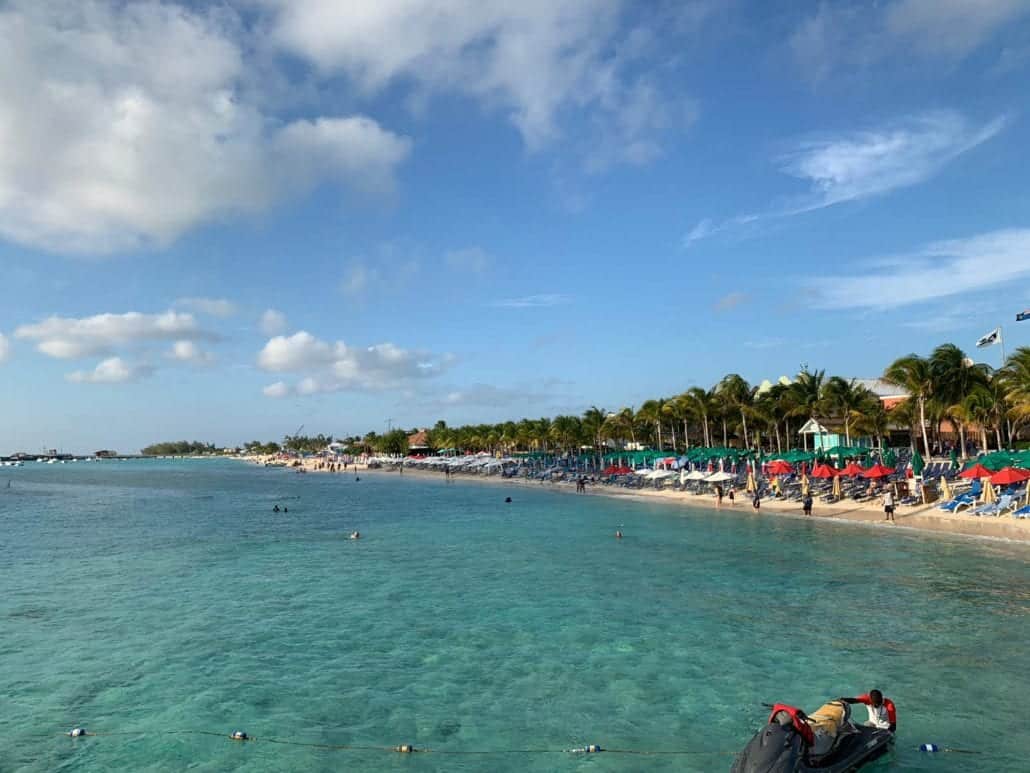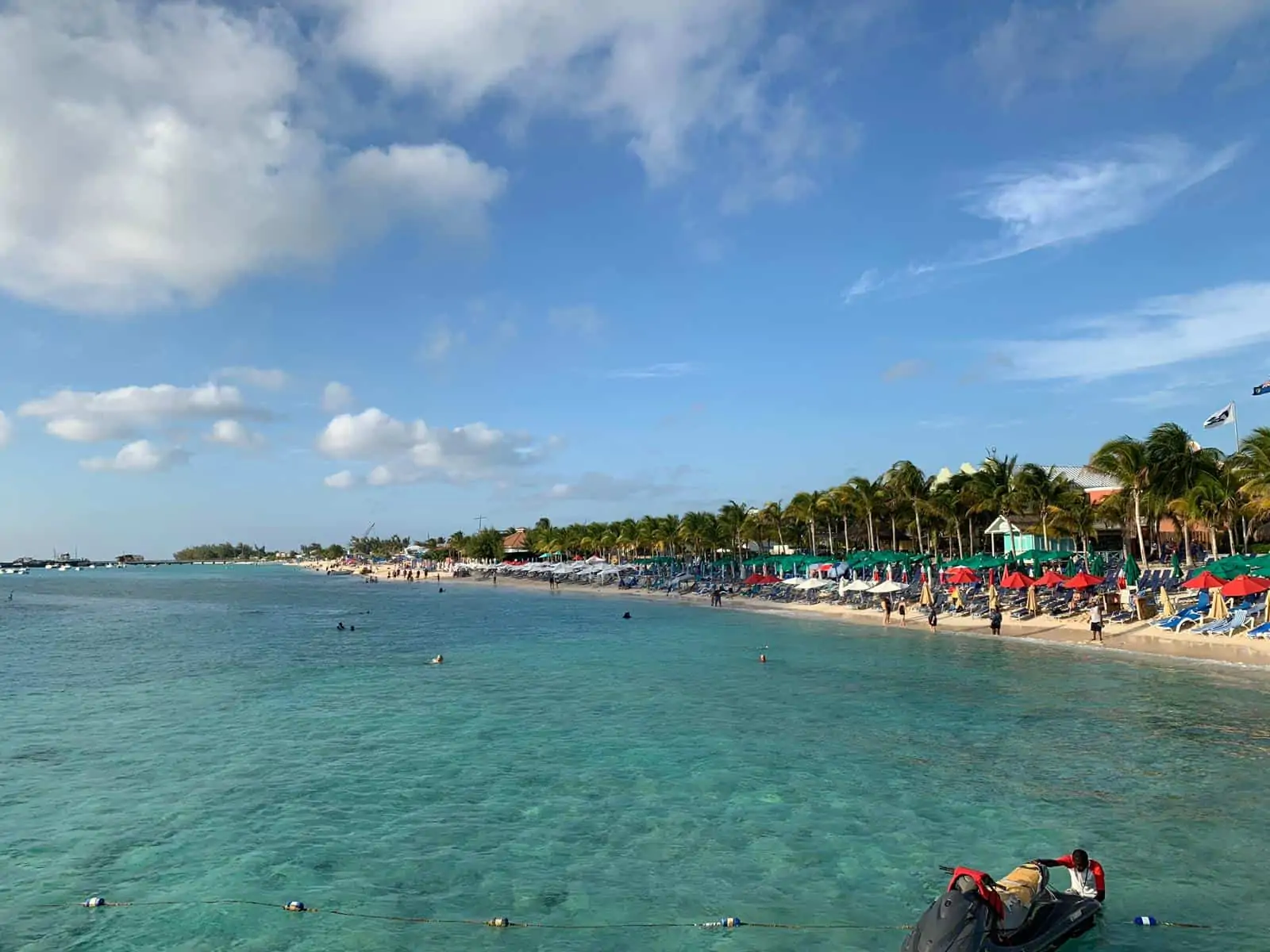 Our plans in Grand Turk were to walk the beach down to the infamous Jack's Shack. First, we had to walk through Margaritaville, which was swarming with people like an agitated bee's nest. The chairs were nearly on top of each other, and there was some seaweed in the water. They did have a great view of the cruise ships, though.
We kept walking down for about 10 minutes until we hit Jack's Shack. It still seemed a bit crowded, but nowhere near what it was like back at Margaritaville. For a free beach day, you can't beat it. Our beach chairs were free, and the umbrellas were $10 to rent — not a bad deal at all.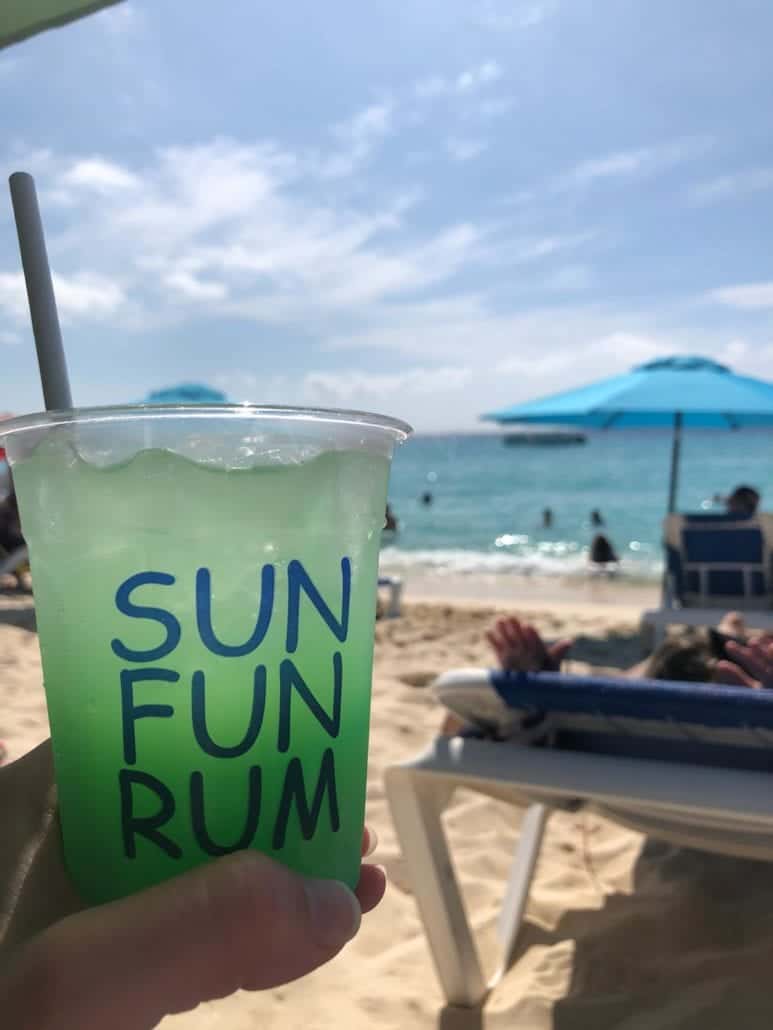 It wasn't long before we hit the bar. It was fairly busy but moving quickly. Jack's wife and daughter were mixing drinks, and they weren't taking crap from anybody at the bar. I loved it.
I ventured into the gift shop to buy a magnet (which I collect) and ended up meeting Jack himself. He asked where I was from, and when I told him Houston he said he had lived there for a few months back in the '70s. He lived in a part of town that, though nice in the '70s, is not a place you'd like to find yourself after dark nowadays.
Review: Jack's Shack Grand Turk
We spent most of our day lying on the beach and enjoying the sun. We saw Topher and Calypso, but they were always surrounded by other tourists trying to snap photos. Eventually, we made our way back to the ship with about an hour to spare before sail away.
Sailaway at sunset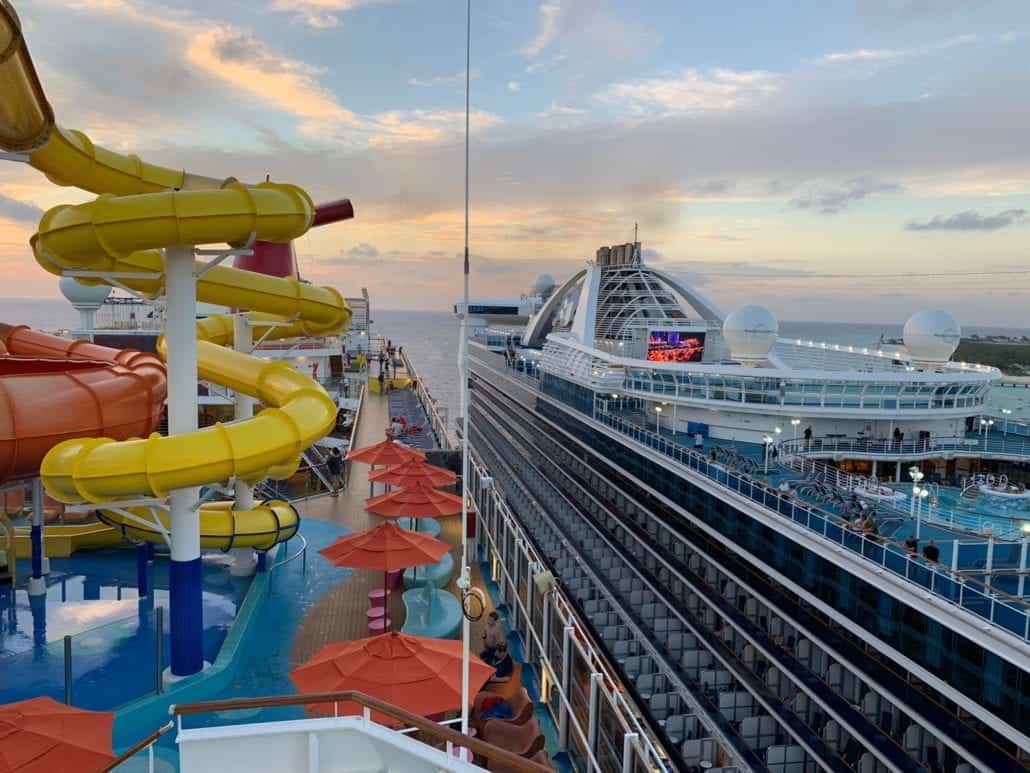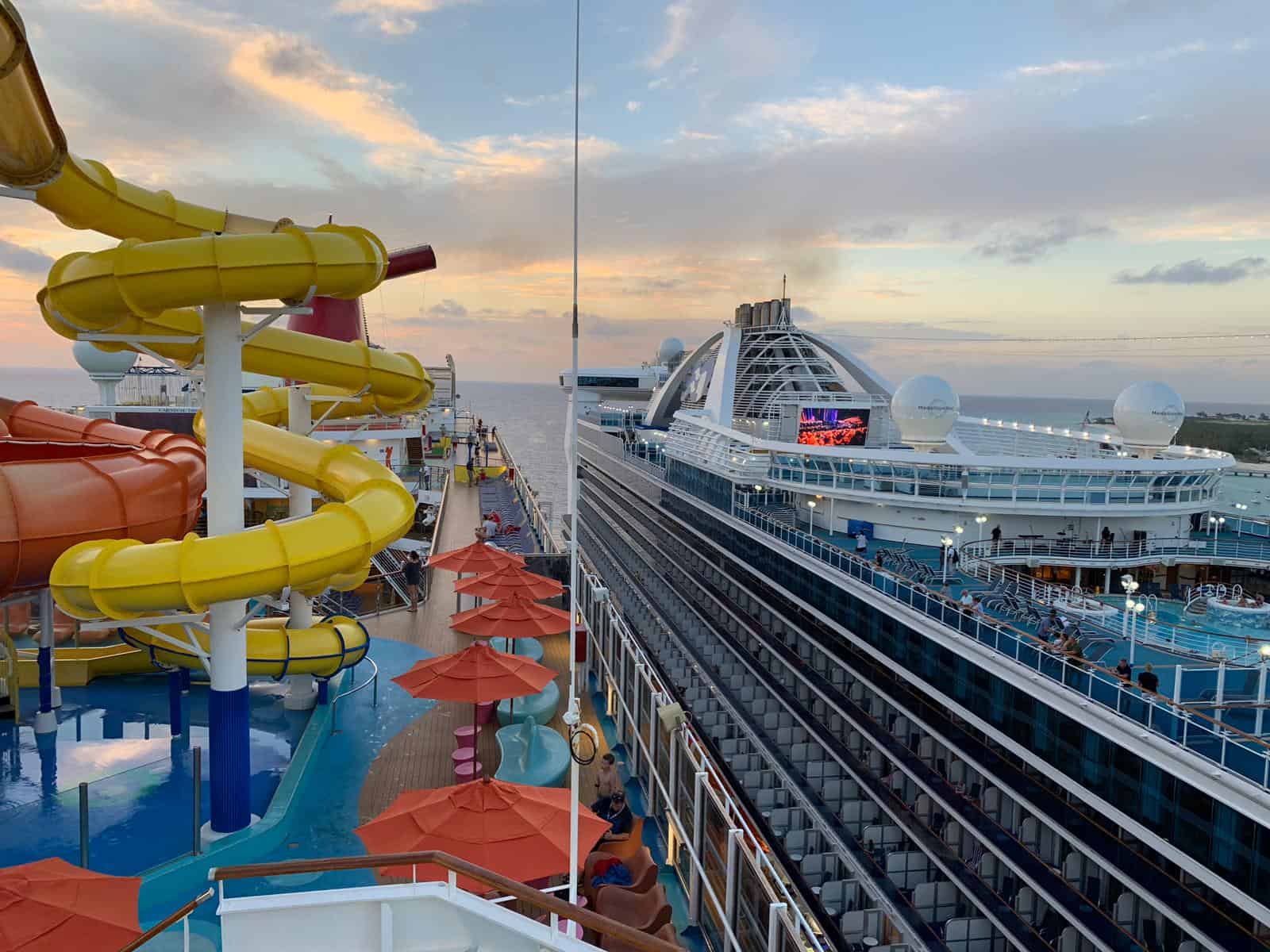 This worked out perfectly. As the sun was setting behind us, Carnival Breeze began to pull away from Grand Turk. We were docked next to Caribbean Princess — so close that you could throw a piece of fruit and hit it. Someone from their ship yelled "Our ship's bigger!" People kind of chuckled, and then a man to my right yelled back "Hey, at least none of us are on Epic!"
Celebrating Valentine's Day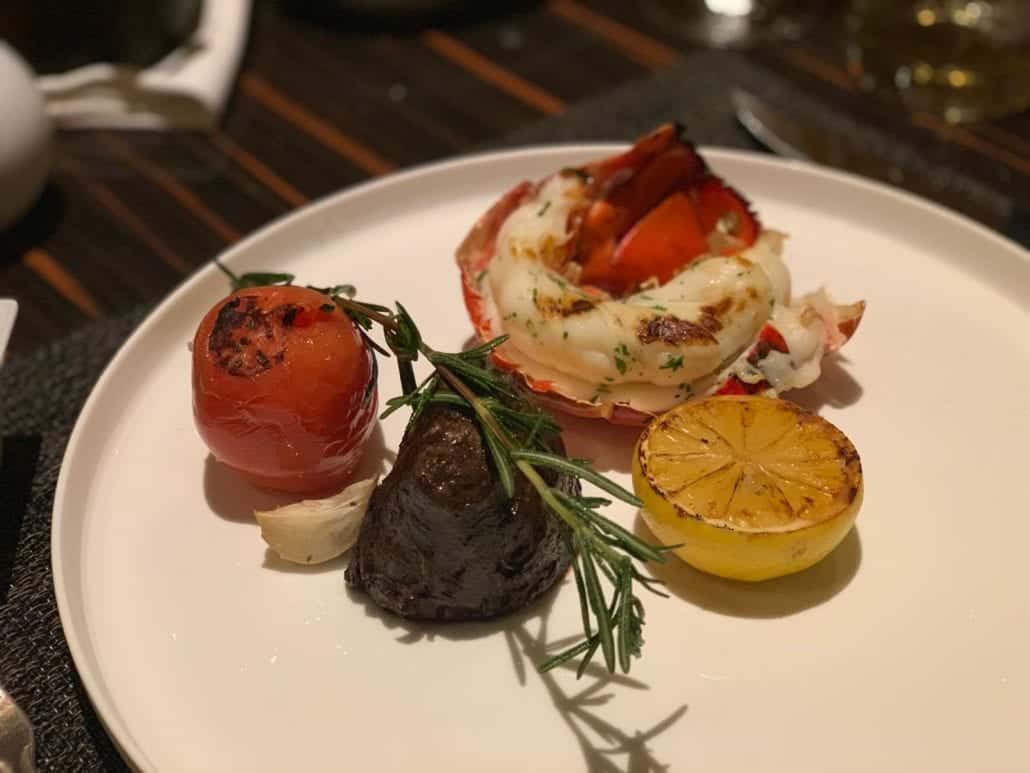 Because it was Valentine's Day, we had reservations at the Fahrenheit 555 steakhouse. I was honestly surprised that it wasn't a full house with people fighting for reservations, though toward the end of our meal I did notice it getting busier.
Read more: 7 Reasons to Dine in Carnival's Steakhouse
I ordered the bone marrow and beef tartare as an appetizer — a real adventurous choice for me, considering, until recently, I hadn't eaten meat for the last three years. The tartare was absolutely delicious, with all sorts of flavor profiles packed into just a few bites. The bone marrow was… different. It wasn't bad; it just had this juicy, fatty texture that was foreign to me. I stole a few bites from my husband's crab risotto, though, and kind of wished I had ordered that. It was creamy and perfectly cooked — a rare success for a risotto.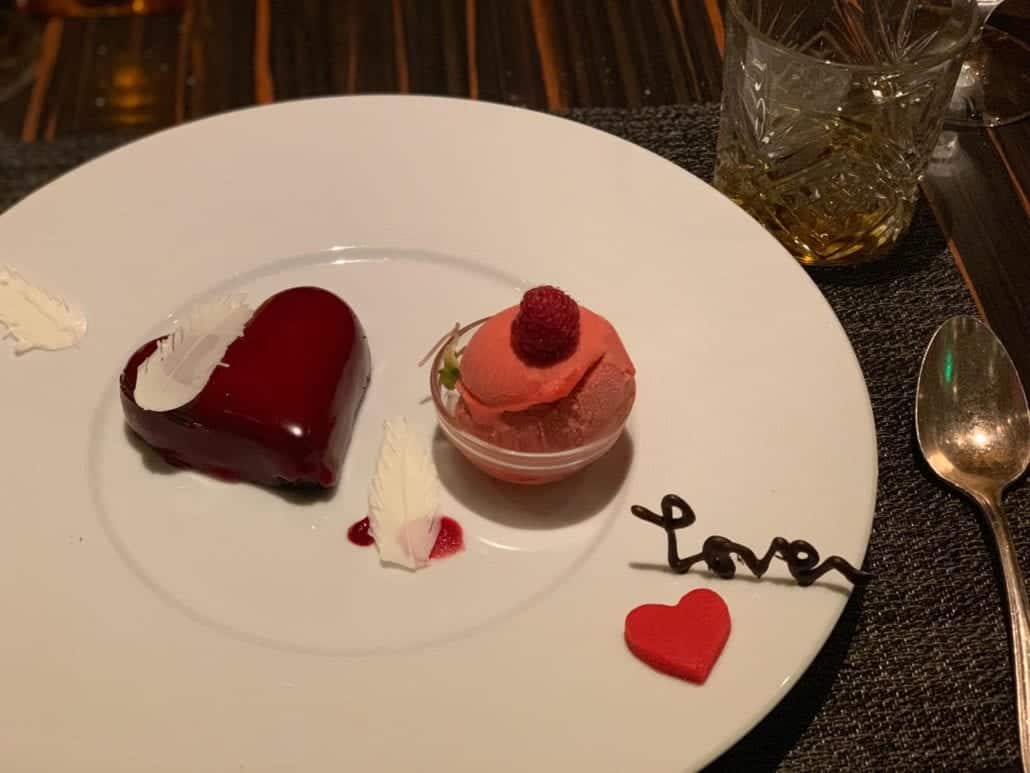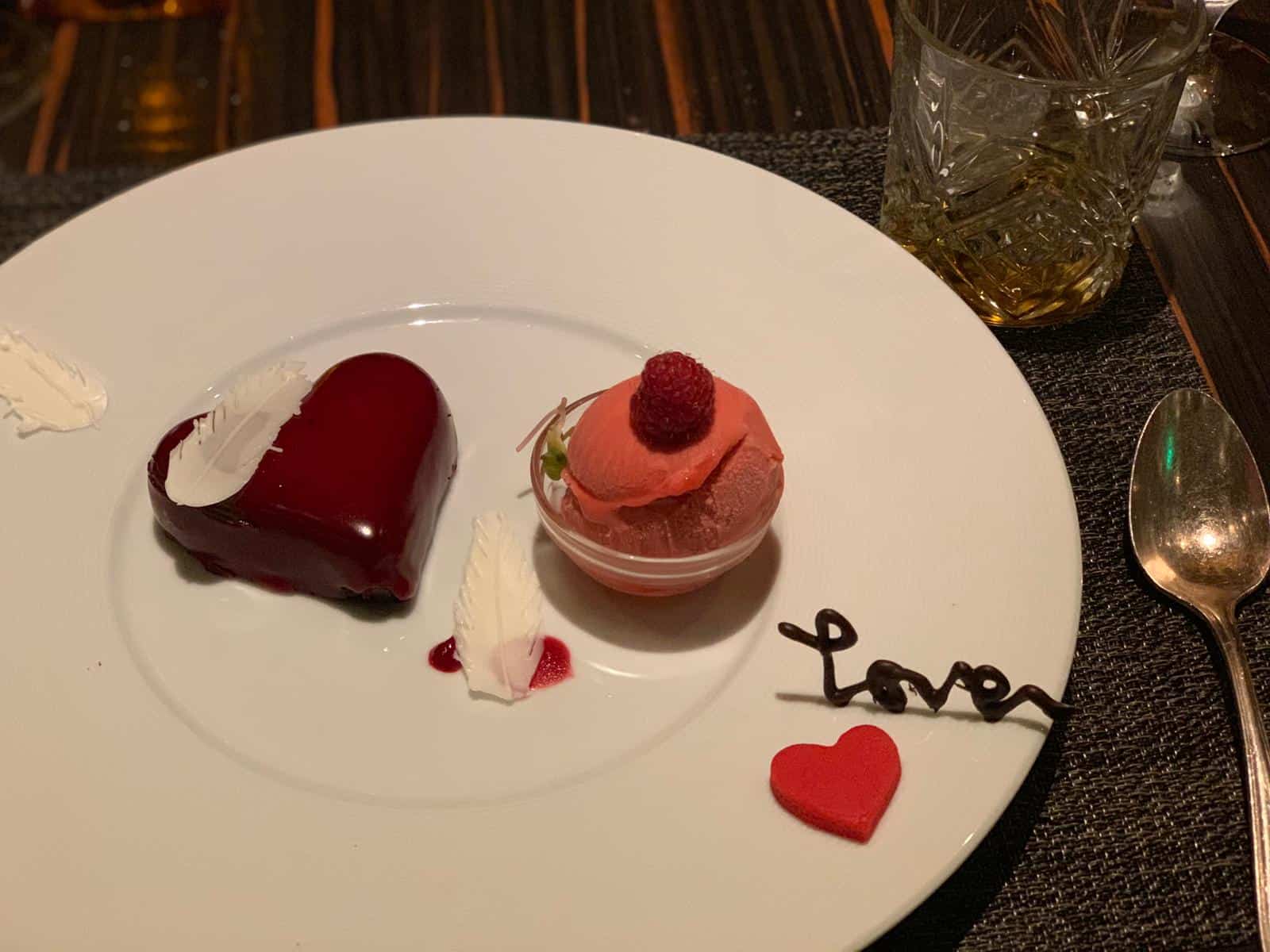 There was another dish, "Smoke and Ice Fresh Oysters," that kept circulating the restaurant. Every time someone ordered it, you knew because the entire restaurant smelled of the smoky flavor when the waiter pulled off the cover from the plate when presenting it. Again, I kind of wished I had ordered that as an appetizer instead. And that's not a slight to the beef tartare, just a compliment to both the risotto and the smoked oysters.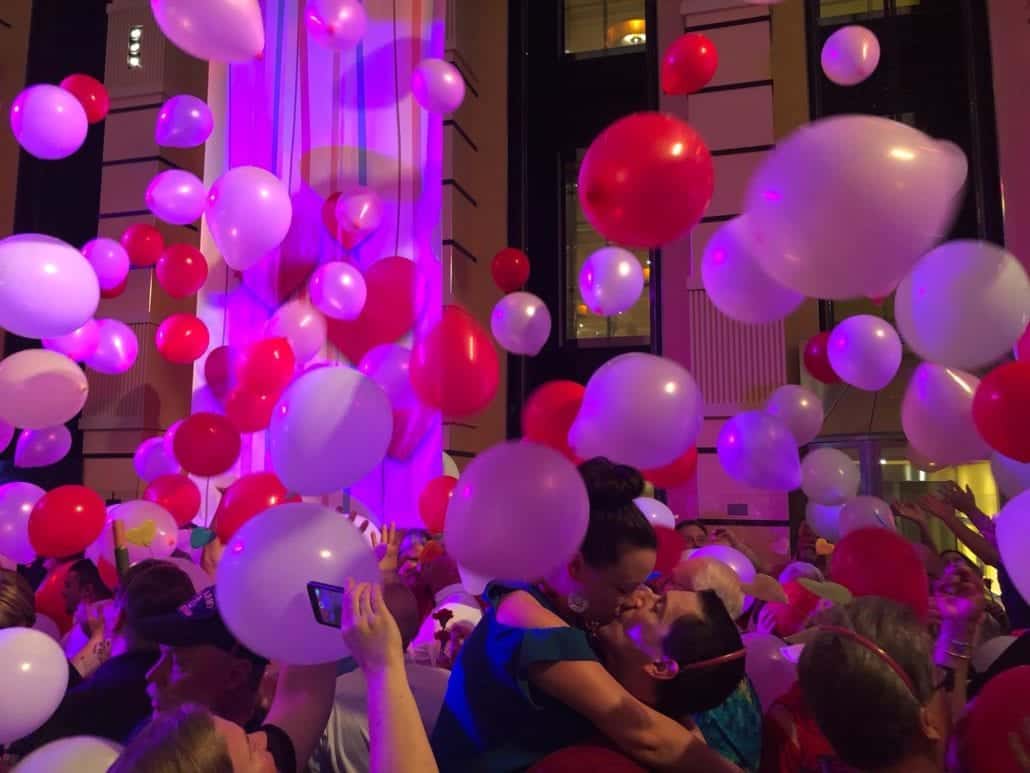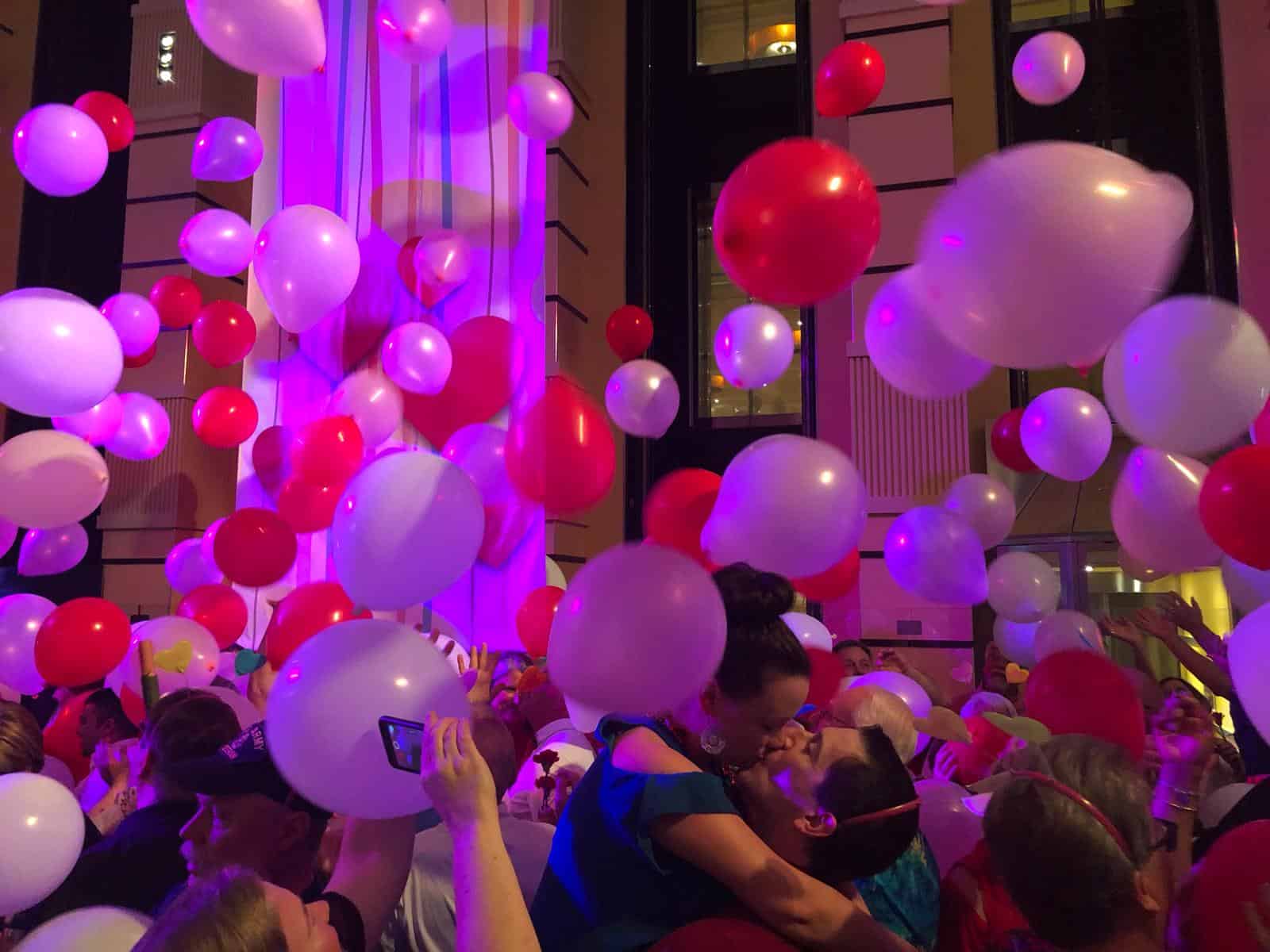 To end the night, we went to the atrium for the advertised "vow renewal." We weren't sure what to expect, but it turned out to be a fun and lighthearted event — nothing overly mushy (otherwise I'd probably leave!). Our cruise director "Donkey" read out some vows for couples to repeat, after which "At Last" by Etta James played for people to slow-dance to. At the end of the song was the best part of the night: a balloon drop from the top of the atrium, which then encouraged another 30 minutes of hitting and playing with the balloons while people continued to dance, laugh, smile, and hug and kiss their loved ones.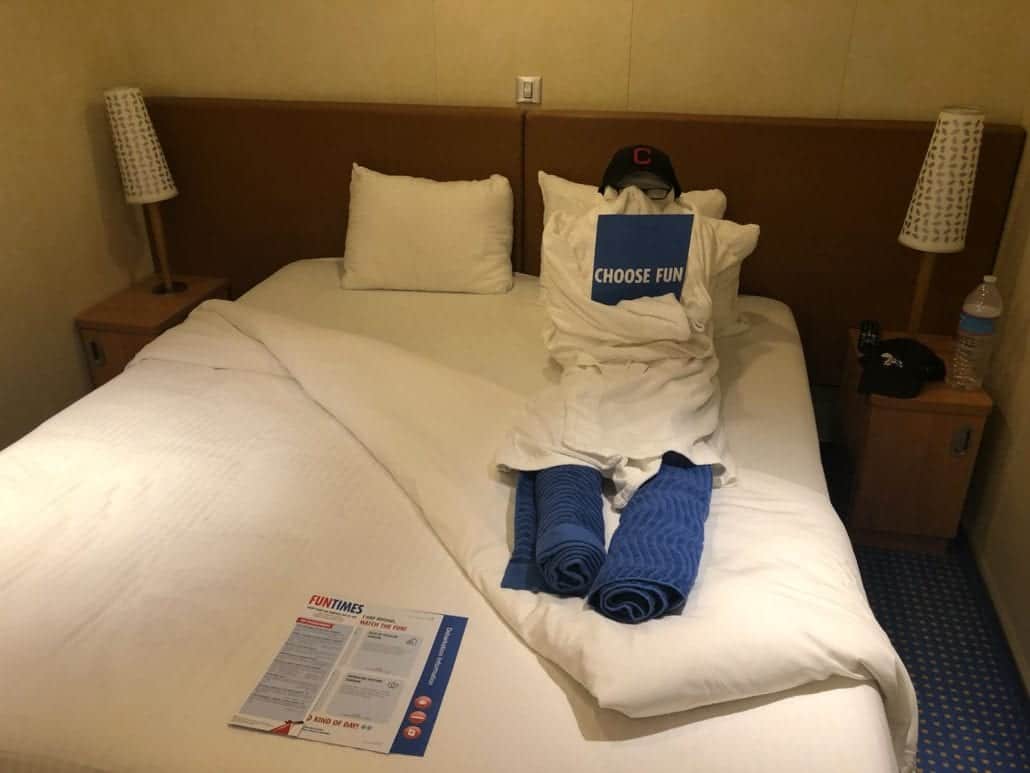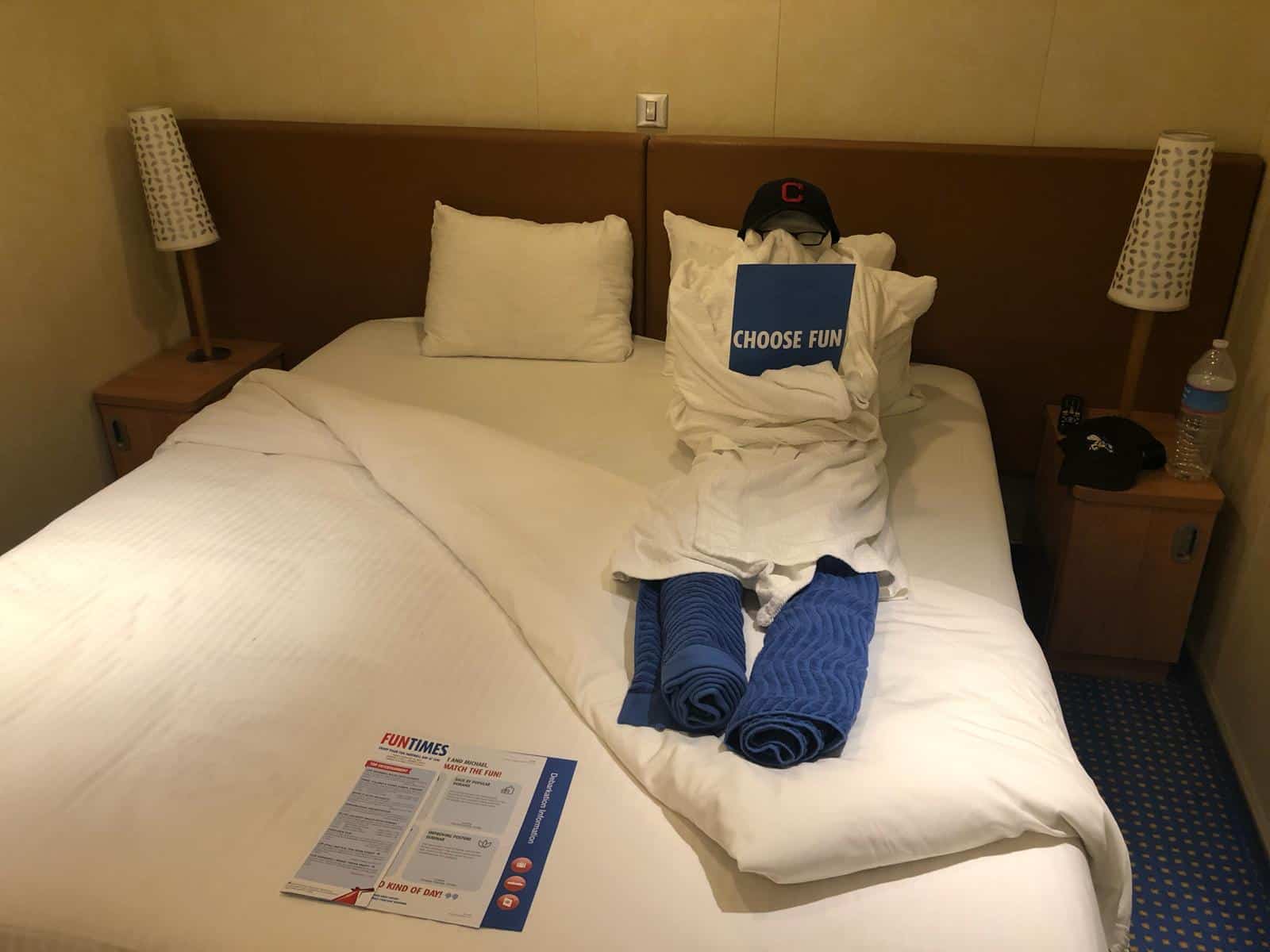 There was no topping that as the end to Valentine's Day, so we headed back to our room for bed. Tomorrow is our last sea day.
Is it too early for post-cruise depression to start setting in?
If you missed Day five, you can read it here.