Just because two ships are in the same class doesn't mean that they are exactly alike. After all, even twin sisters have differences — some subtle, some blatant. In the case of ships, changes can be made for numerous reasons. Perhaps a new feature is being added, or the initial design didn't work out quite the way everyone imagined it was. Each new ship in a specific class is like a chance to enhance on what came previously.  So it's not surprising that when Carnival Horizon was being built, the company incorporated lessons learned from the first-in-her-class Carnival Vista while also adding completely new elements to the already successful formula.
So what differences have we noticed so far between the two ships? Take a look at our list below, and then hit the comments if you've spotted other differences between the sibling ships.
1. New Lighting in the Atrium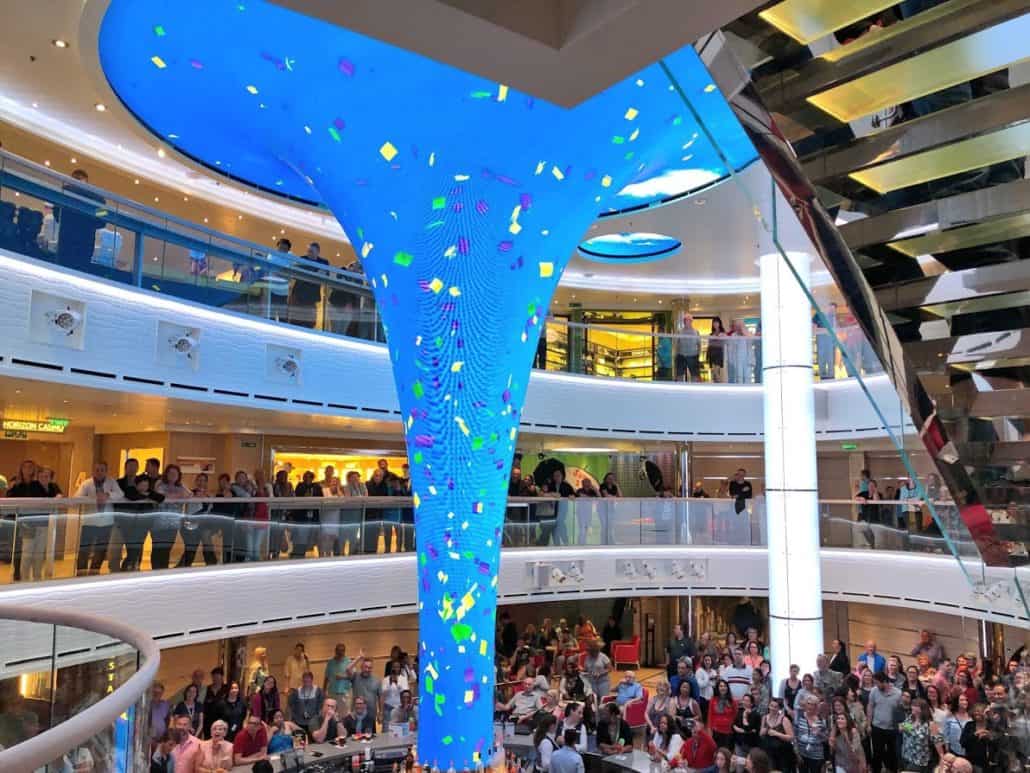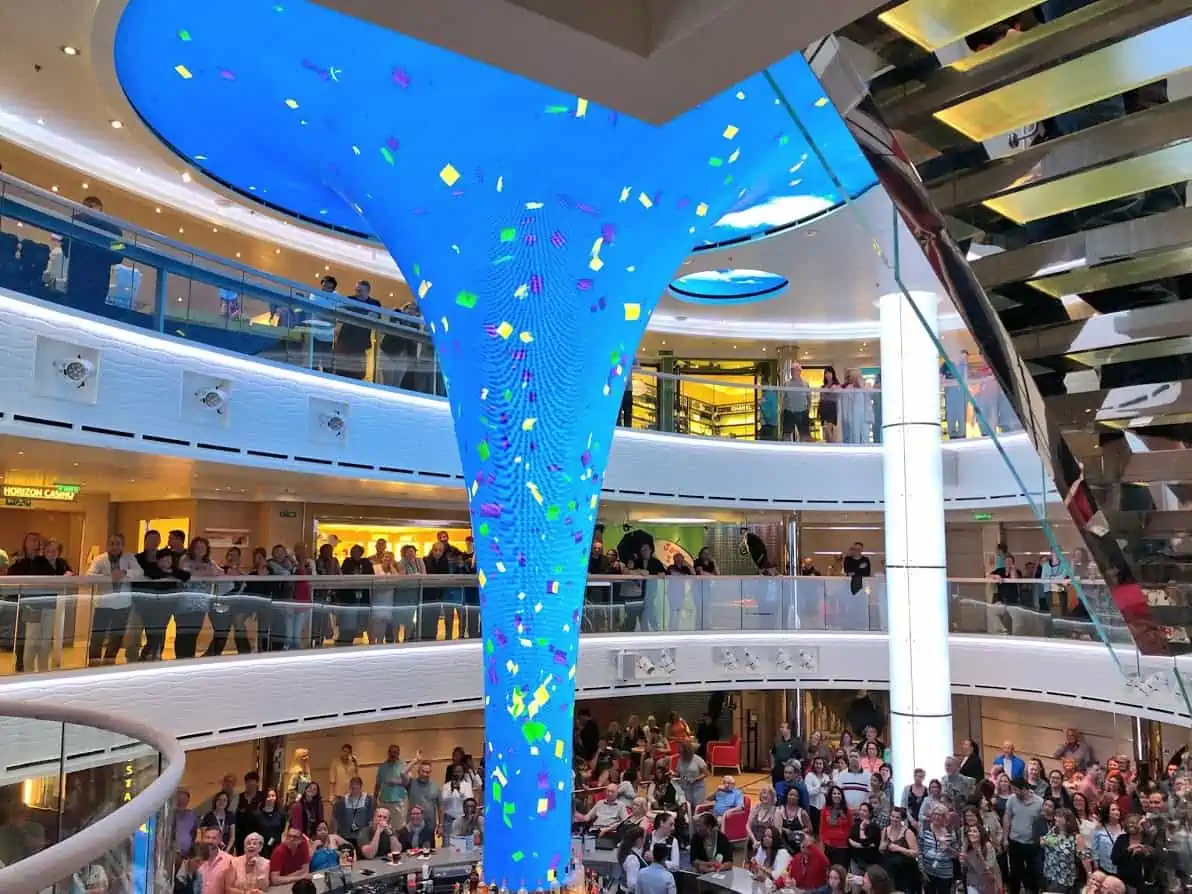 Chances are good that upon entering the atrium, your eyes immediately will be drawn to the Dreamscape funnels and their beautiful, constantly-changing imagery. But take the time to really look around the atrium. You'll notice that between each of the three levels, there's a circle of track lighting which not only helps create the illusion of a bigger space, but adds an additional design element which is somehow subtle and striking at the exact same time.
2. Tap Entry to Staterooms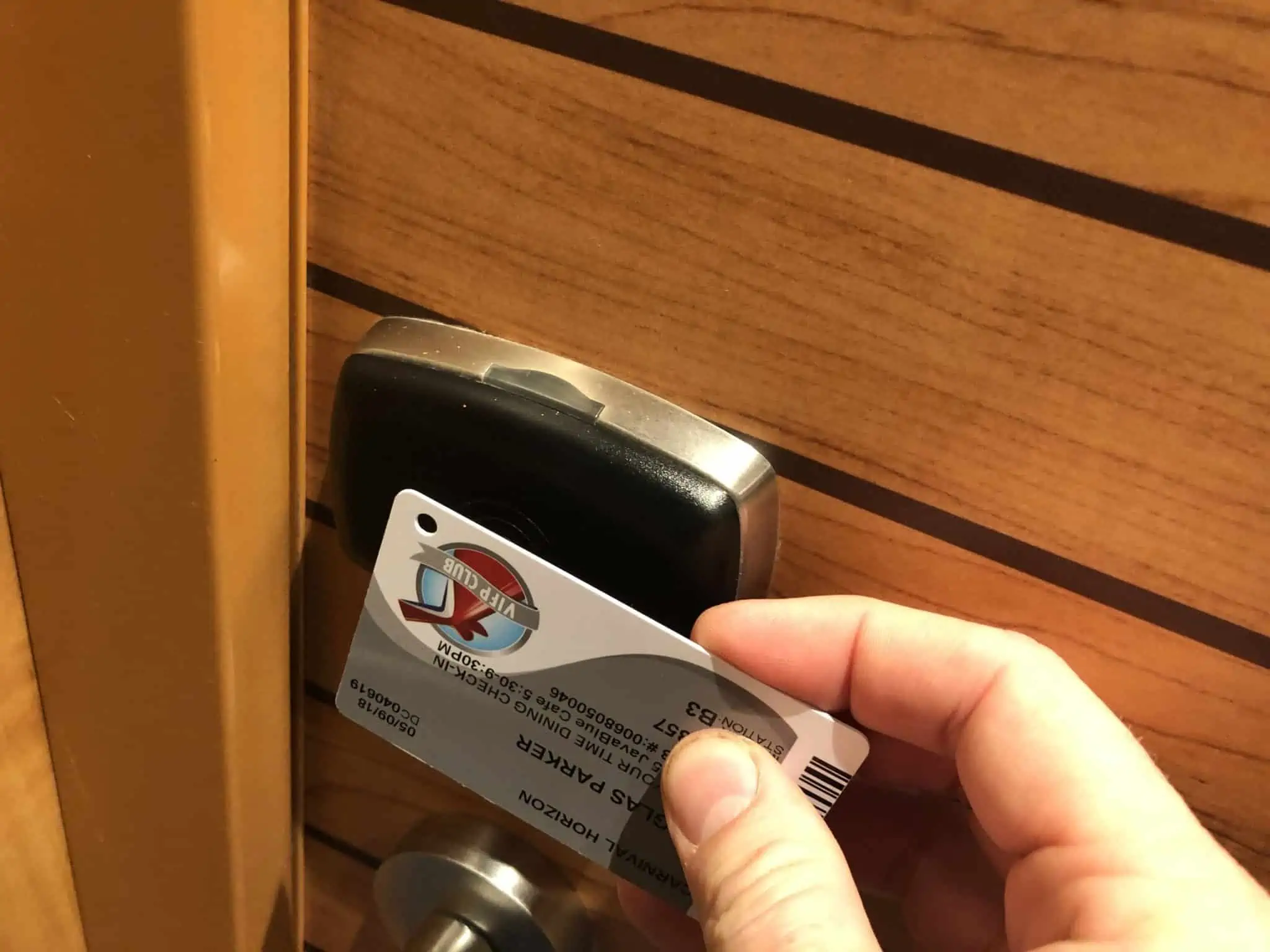 Your sign-and-sail cards now have RFID technology which allows you to enter the room without sticking your card into the slot. If you look closely, you'll see a small wire running along the outer edge of the card that lets it communicate with your stateroom door when you get close. This is the same concept utilized by Royal Caribbean for their WOW bands and Disney — both in the parks and on their ships — with the Magic Bands.
3.  Bonsai Teppanyaki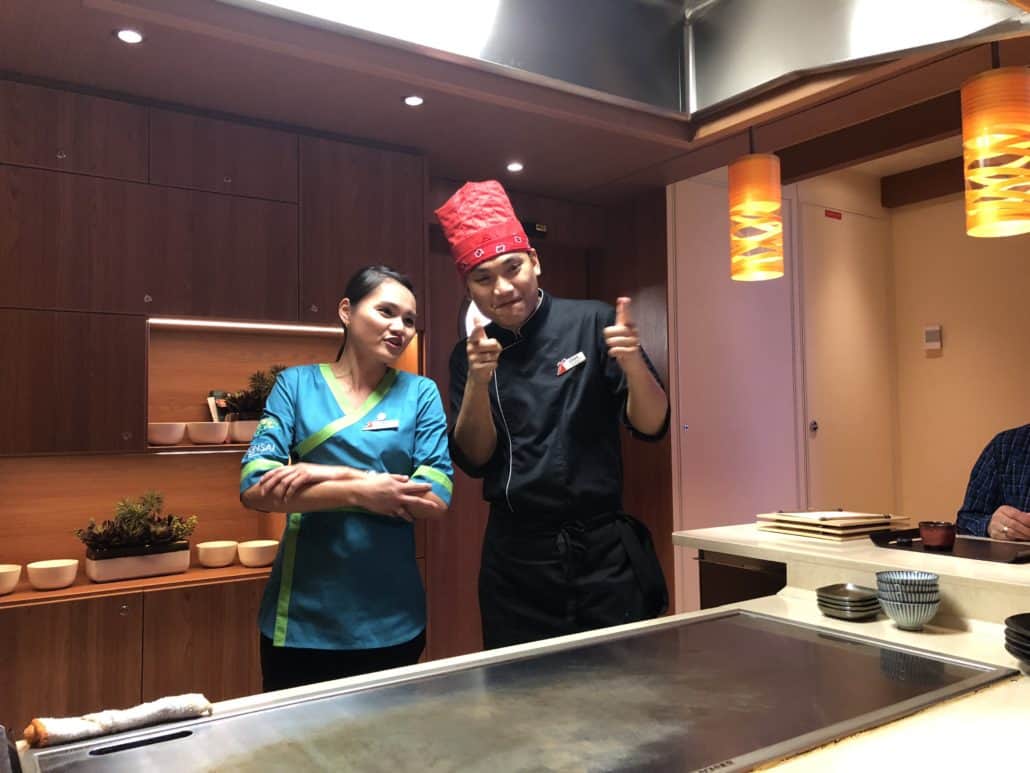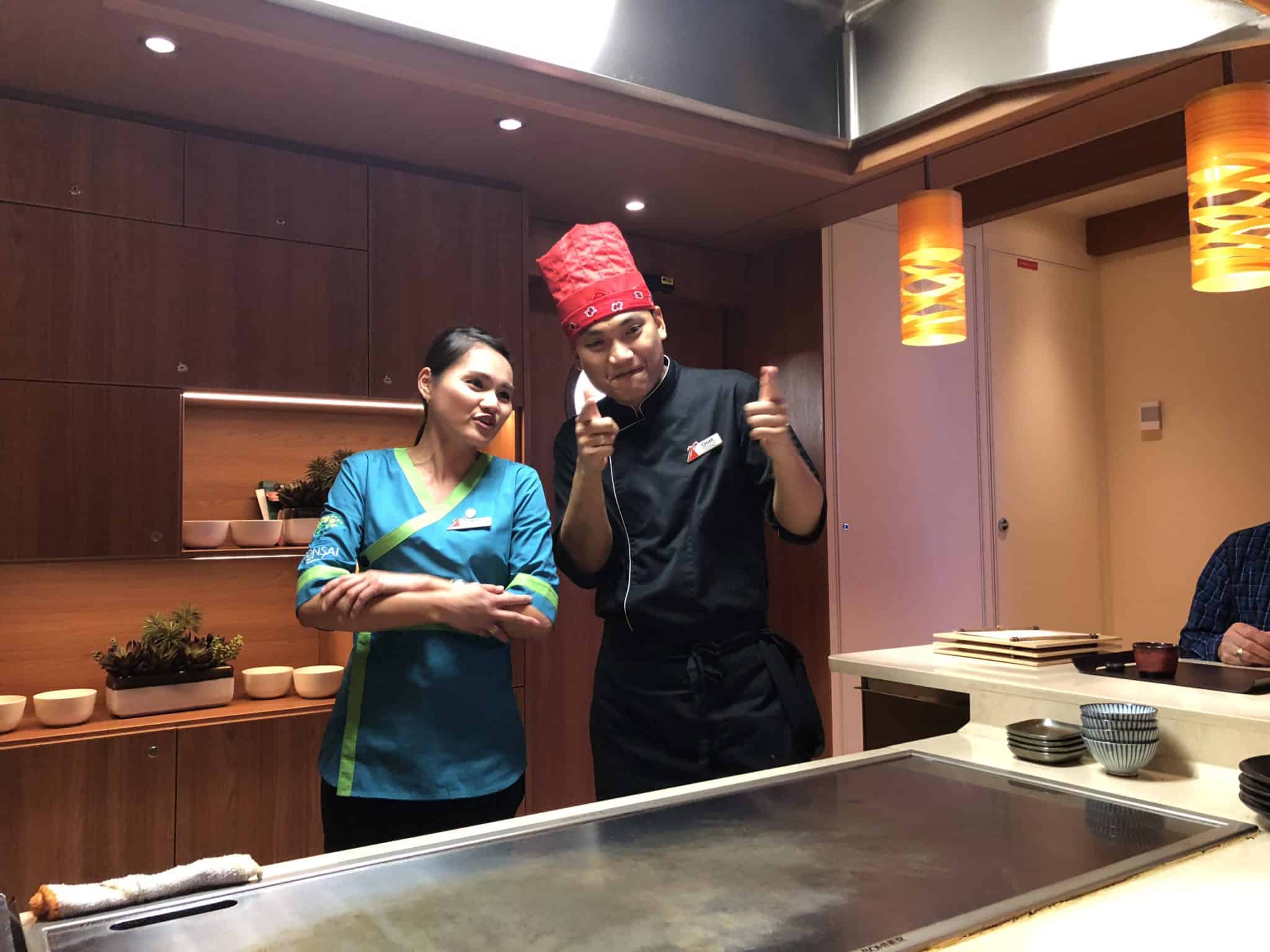 One of the biggest and most noticeable changes is obviously the Bonsai Teppanyaki restaurant. Based on our experience and the difficulty people have had in booking the space (which has limited seatings available), we won't be a bit surprised if this restaurant is not only included on future builds, but perhaps even added to other ships in the fleet when they go through refurbishments.
READ MORE: Bonsai Teppanyaki Review 
4. The Speeds Bumps are Gone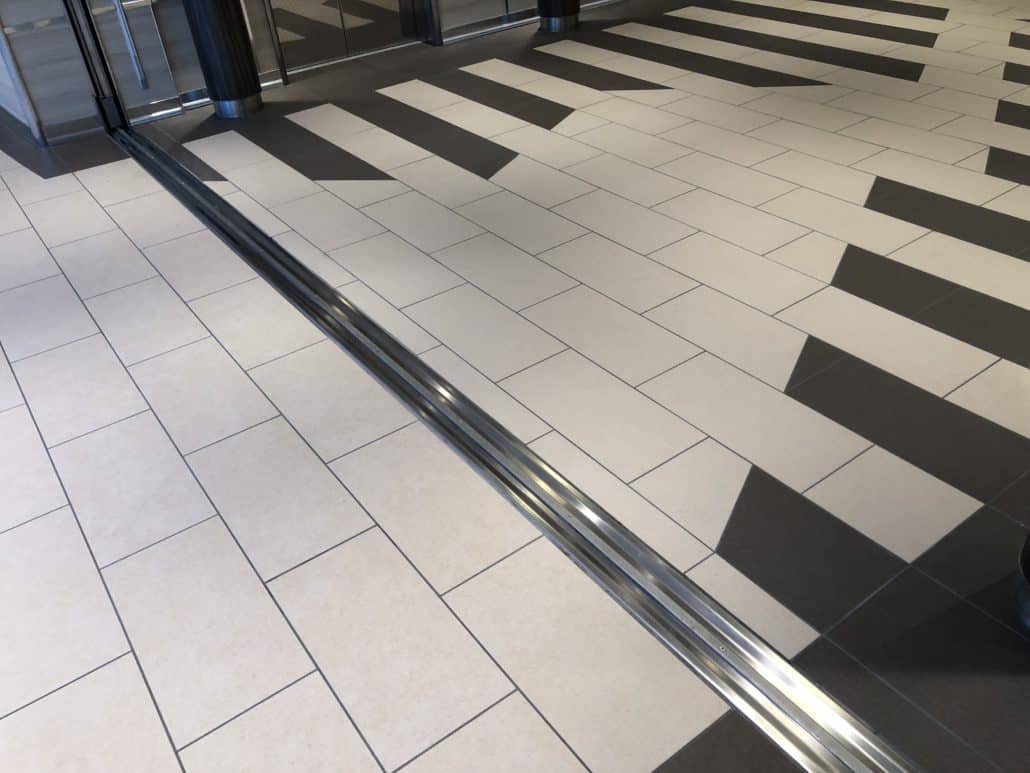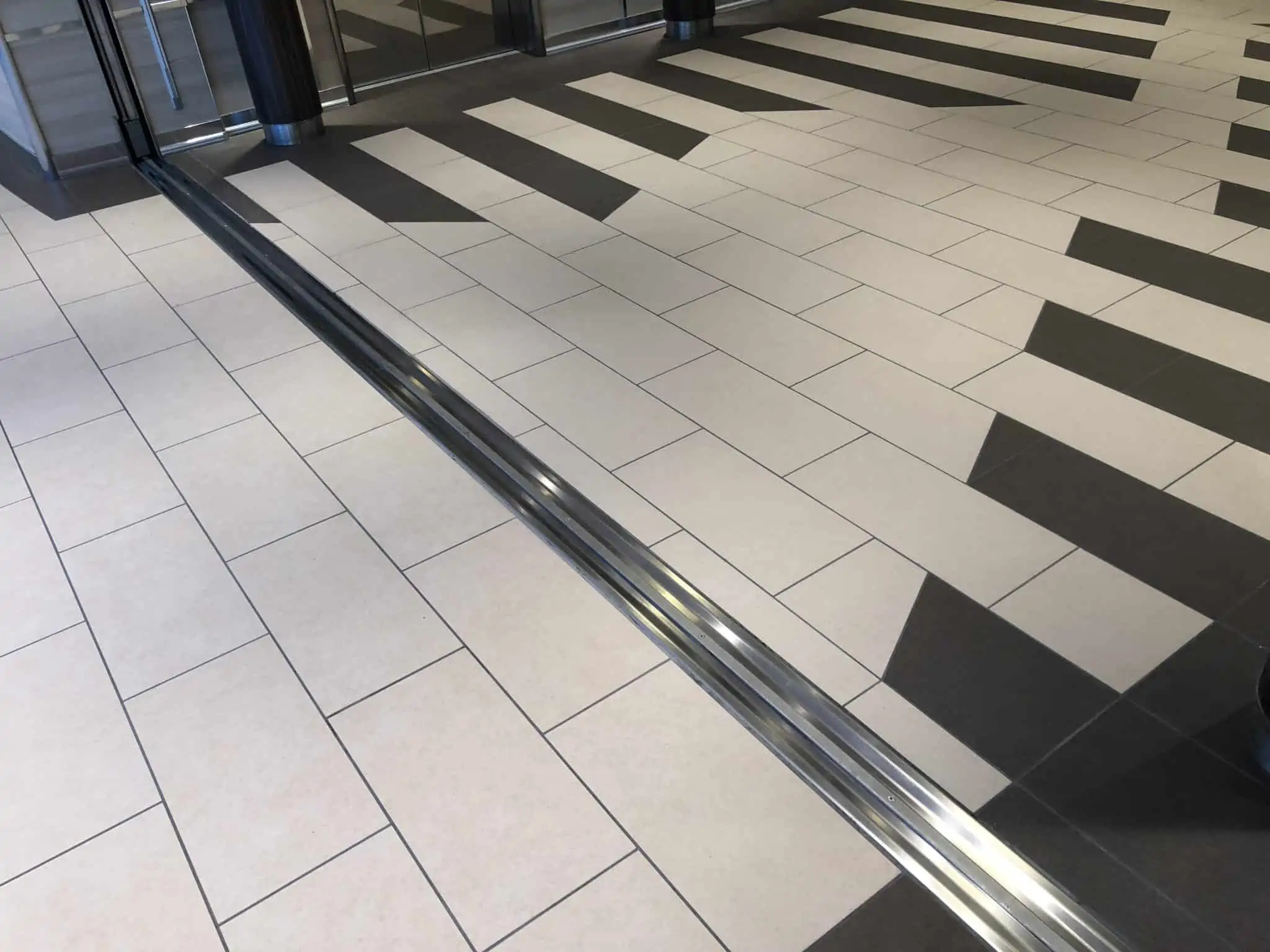 On the Carnival Vista there were several areas on decks three, four and five which had slightly-raised edges around the fire doors. Anyone dragging their feet (or using a cane or other mobility device) would definitely notice (and possibly trip over) them. On Horizon, however, they seem to have addressed the potential problem.
5. There are More Havana Suites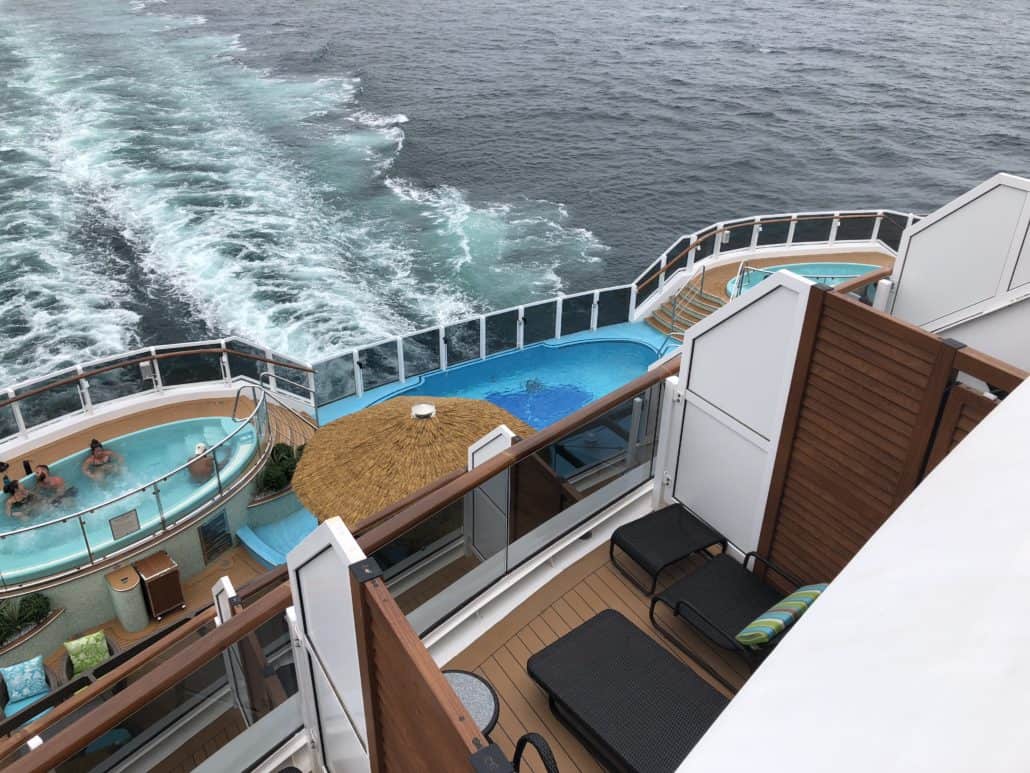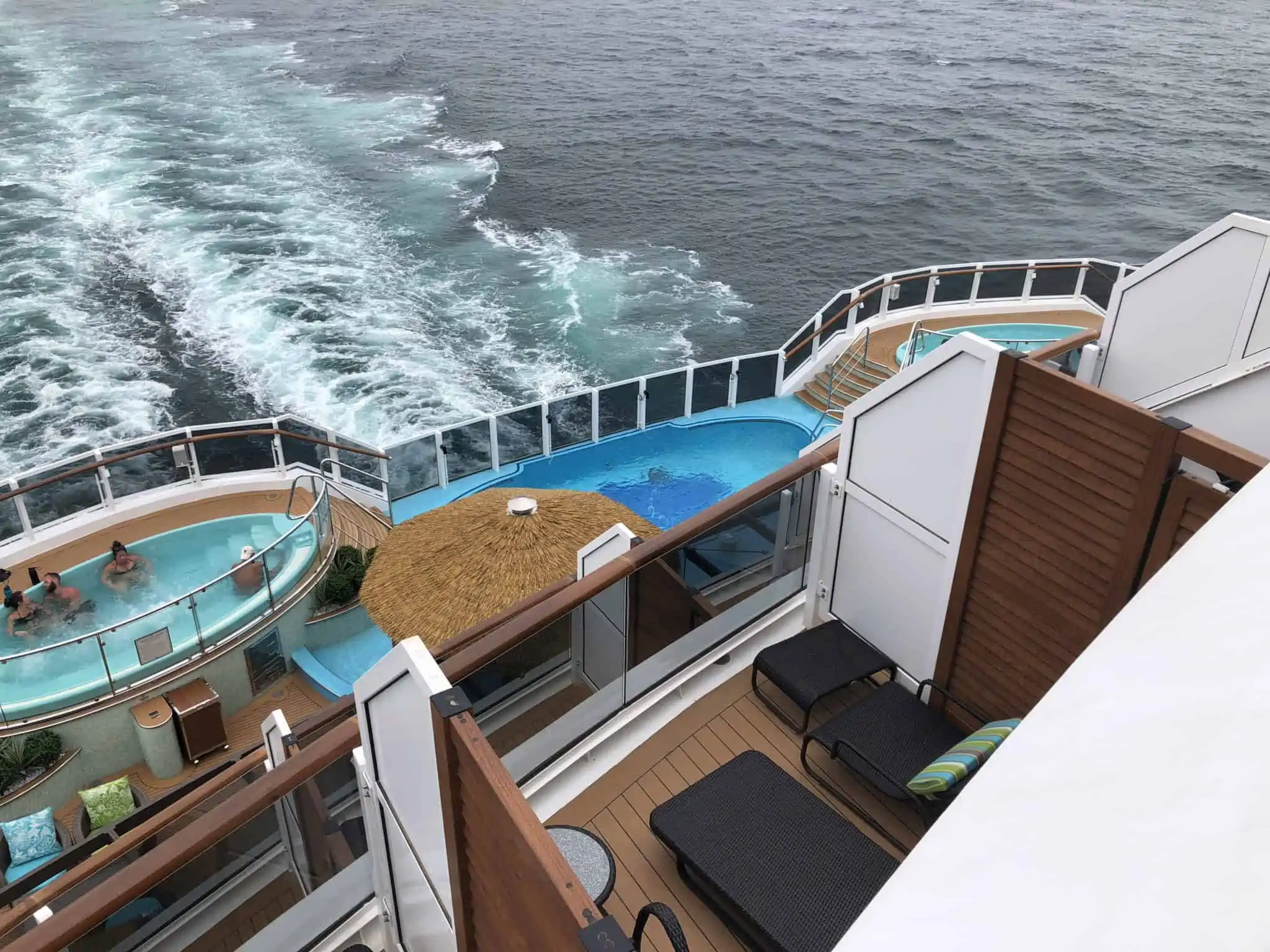 As soon as renderings of the Carnival Vista began circulating, people went nuts for the new Havana Suites and their lanai-like balconies. Not surprisingly, once the ship was actually introduced, the entire Havana area — including the aft area which is reserved for Havana guests during daytime hours — proved crazy popular. So it's not surprising that when it came time to parse out staterooms on Horizon, they added a few extra cabins in this category.
Read More: Carnival Horizon Trip Report: Embarkation Day
6. The Pig & Anchor Smokehouse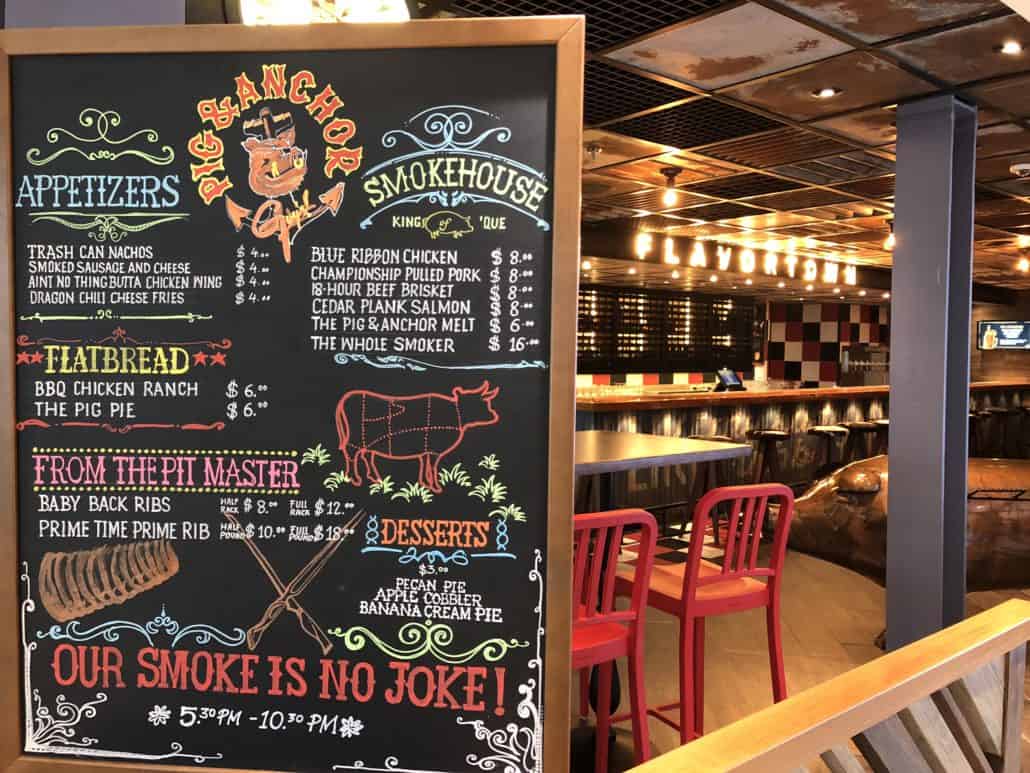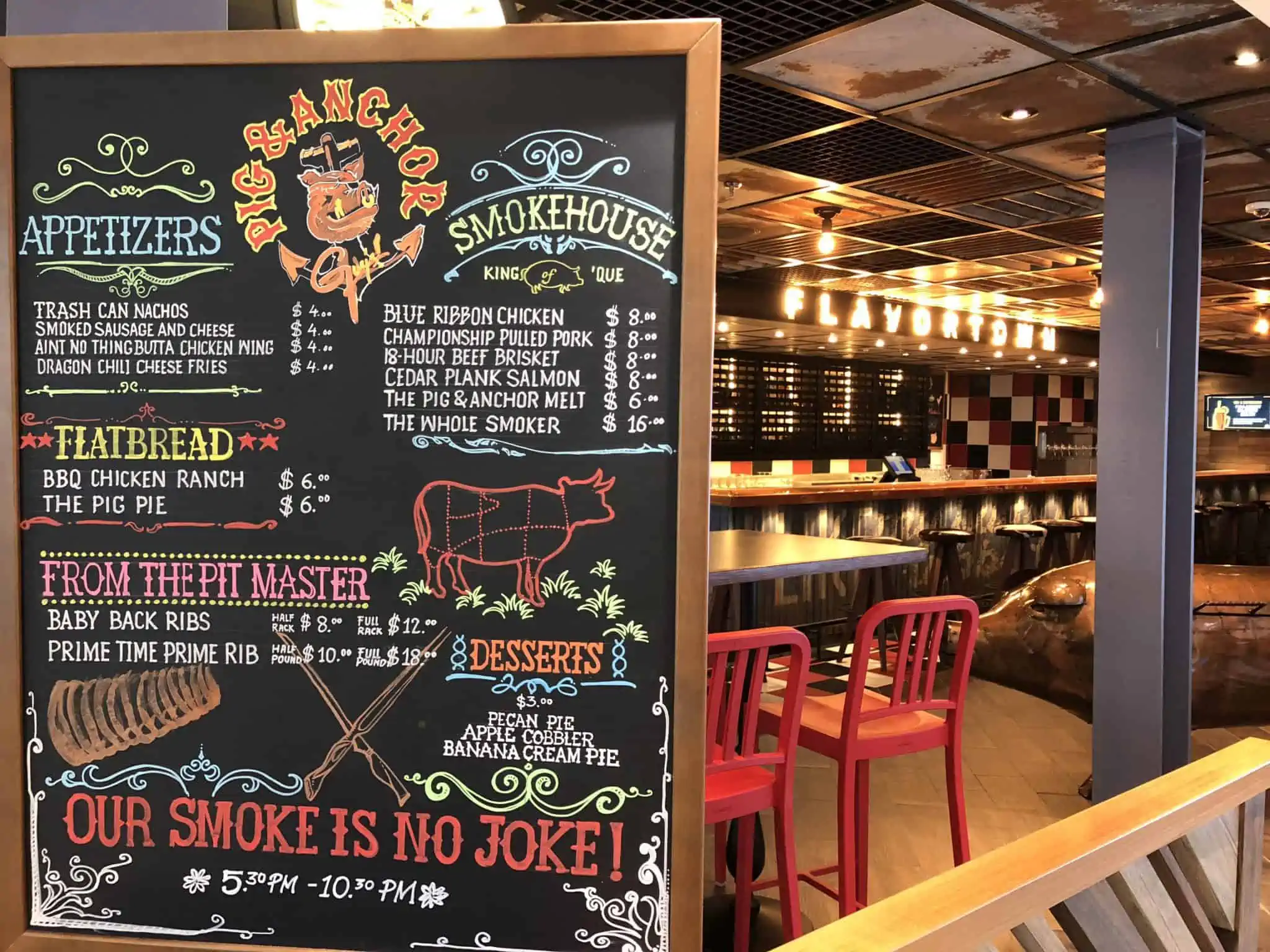 Yes, the RedFrog Pub is gone… but before you get your knickers in a knot, know that the Pig & Anchor Smokehouse/Brewhouse is most definitely a worthy replacement. The food is amazing, there's plenty of cold beer on tap and entertainers keep your toe tapping. This is a very welcome addition to the Carnival fleet… so much so that I actually heard people say the Pig & Anchor alone could sway them to choose Horizon over Vista.
READ MORE: 35 Tips For Sailing The Carnival Vista
7. Entertainment In The Steakhouse
Sometimes, the smallest ideas can have the most surprising results. Who would have thought that simply flipping the locations of Piano Bar 88 and The Library Bar would make such a difference? But because the piano bar is now directly next to the steakhouse, diners can enjoy the smooth sounds of someone tickling the ivories while they enjoy their meal. And as far as I'm concerned, the more live entertainment, the better.
8. The New Doors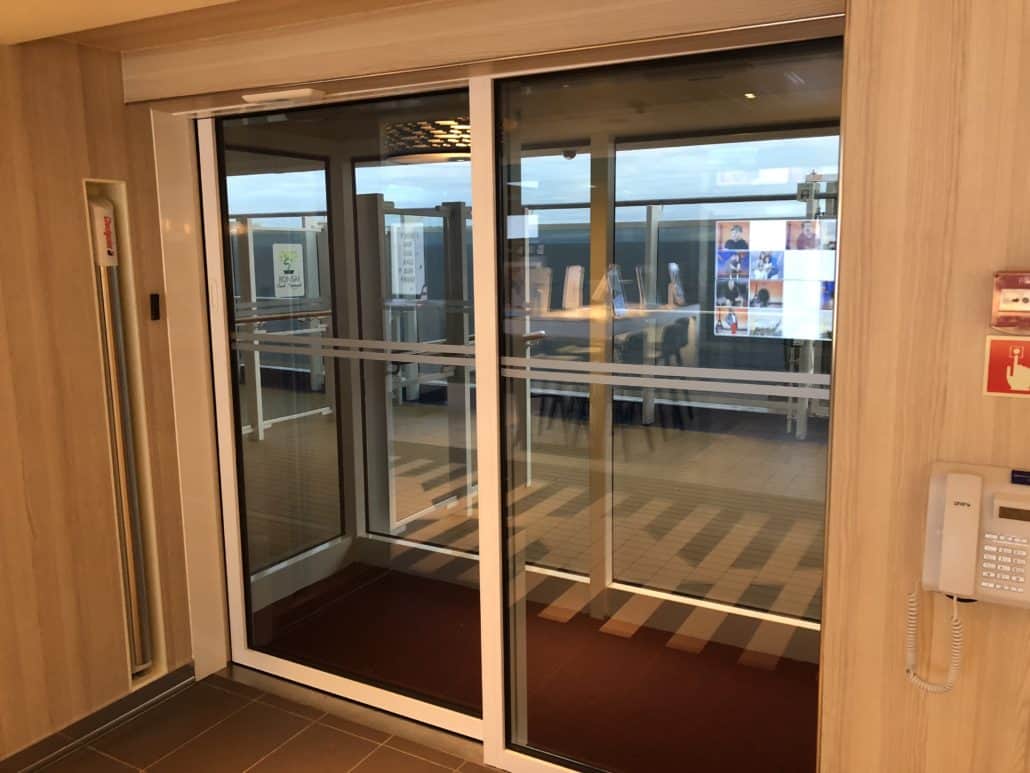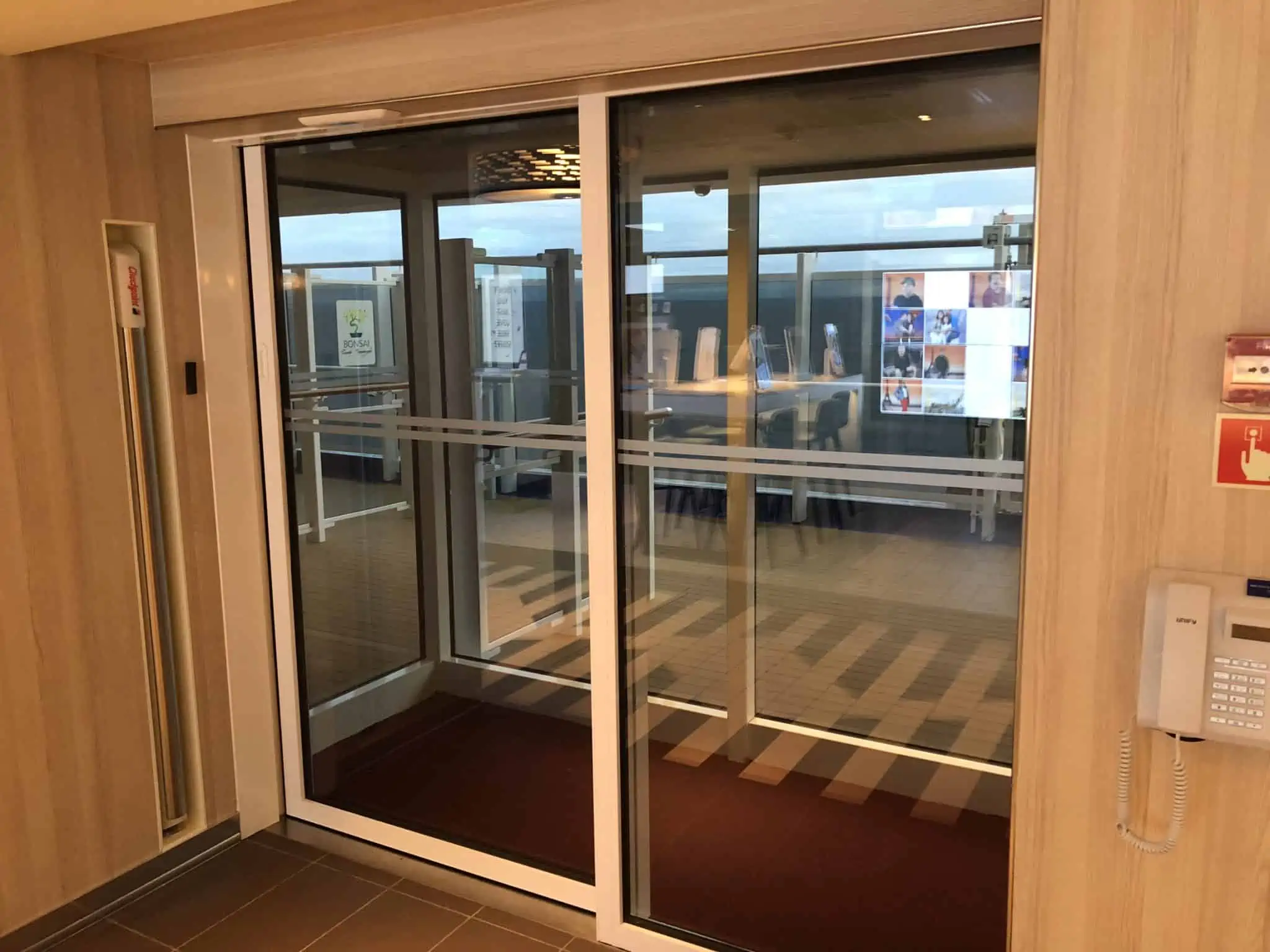 You know how sometimes when you would go outside on deck 5, there'd be a gust of wind and the door might actually be hard to open? Sometimes, depending on the weather, you could hear doors slamming all day and into the night. Well, thanks to the airlock-style doors installed, it's now a much smoother inside-to-outdoor transition. It may seem like a minor change, but it makes life easier, and isn't that what we all want out of a vacation?
9. Taste Bar is Gone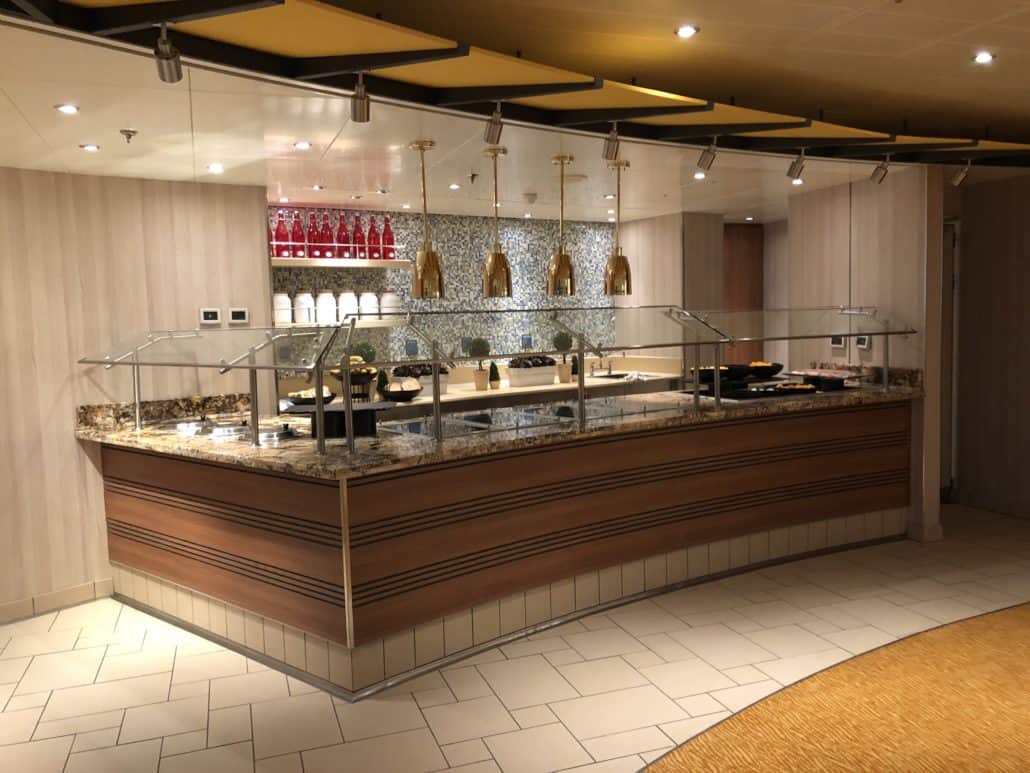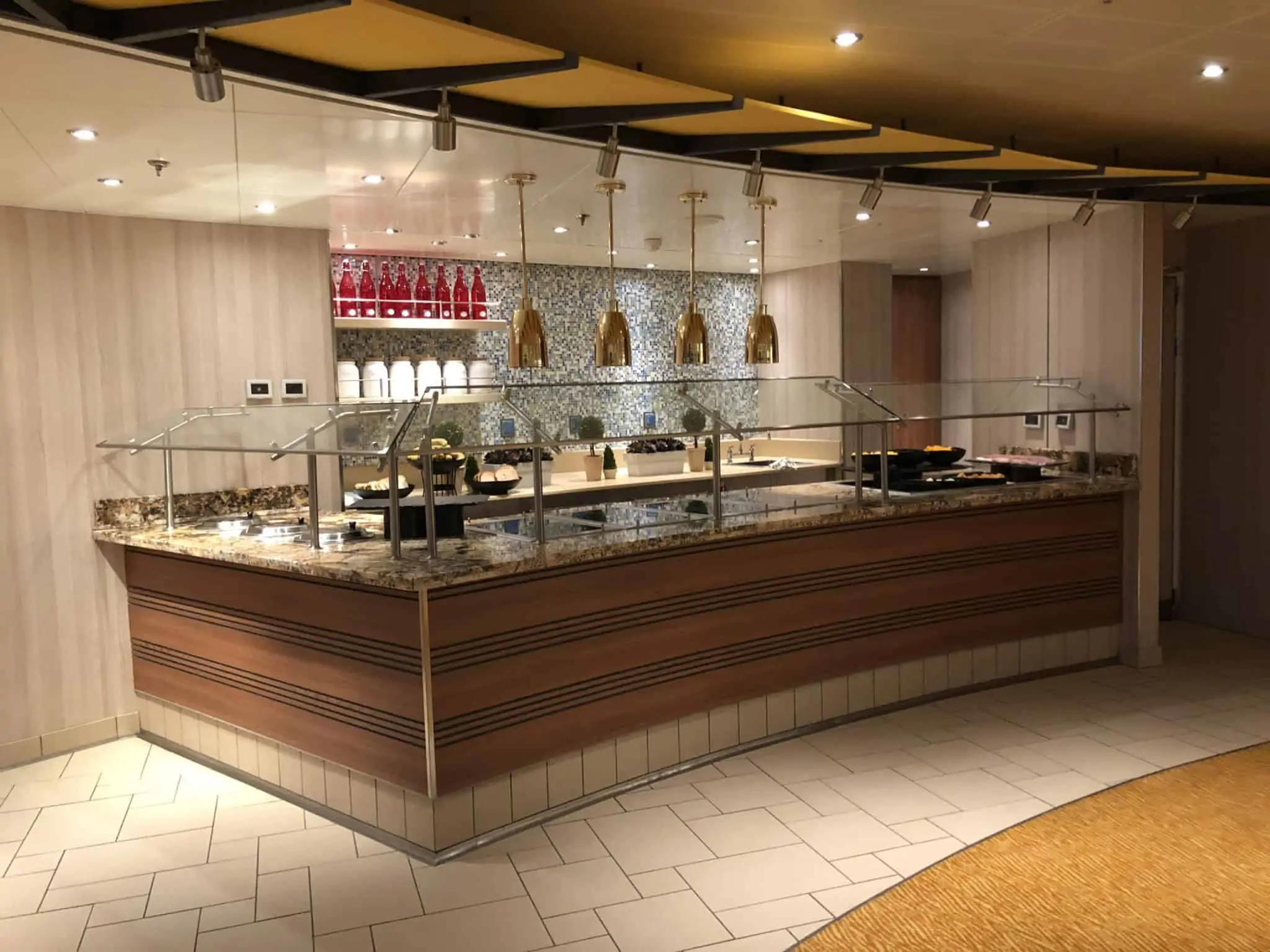 Change is good… usually. But the jury's still out on this one. Word is that Taste Bar will eventually be eliminated fleet wide. On Horizon, it's already a gone pecan. You can still grab some limited food here at breakfast time, and on sea days they set up a salad bar, both of which help disperse the crowds at the Lido Deck Marketplace. Personally, I'll miss the Taste Bar, which often offered samplings of foods from some of the specialty restaurants on board.
1o. A Larger Guest Relations Area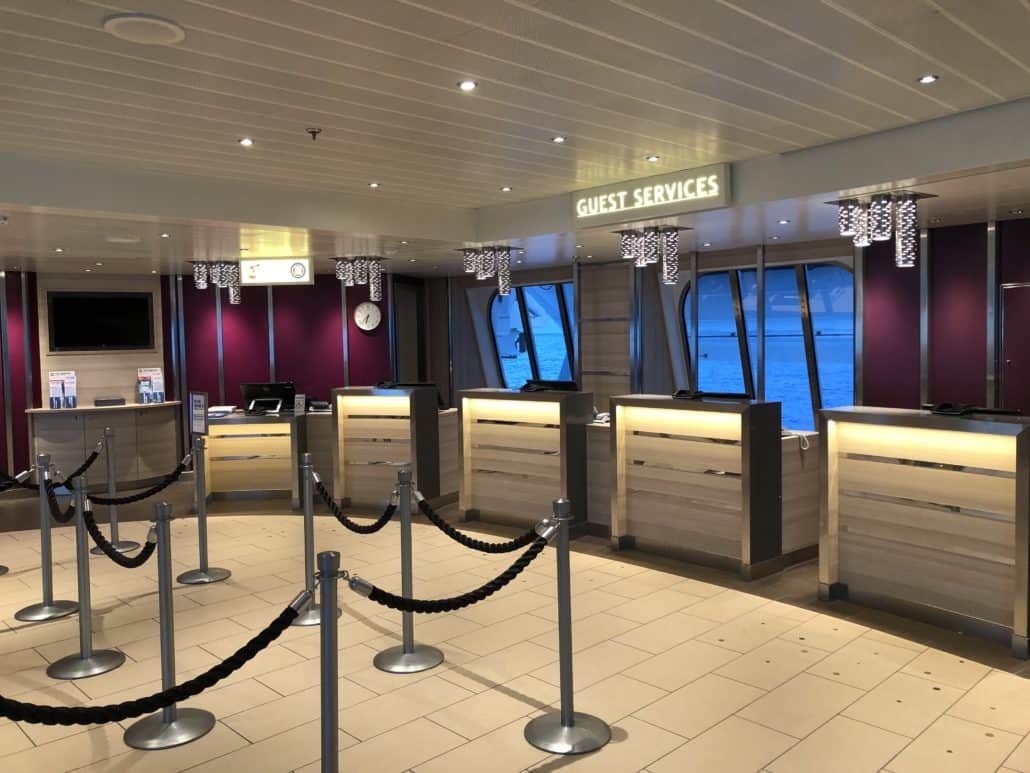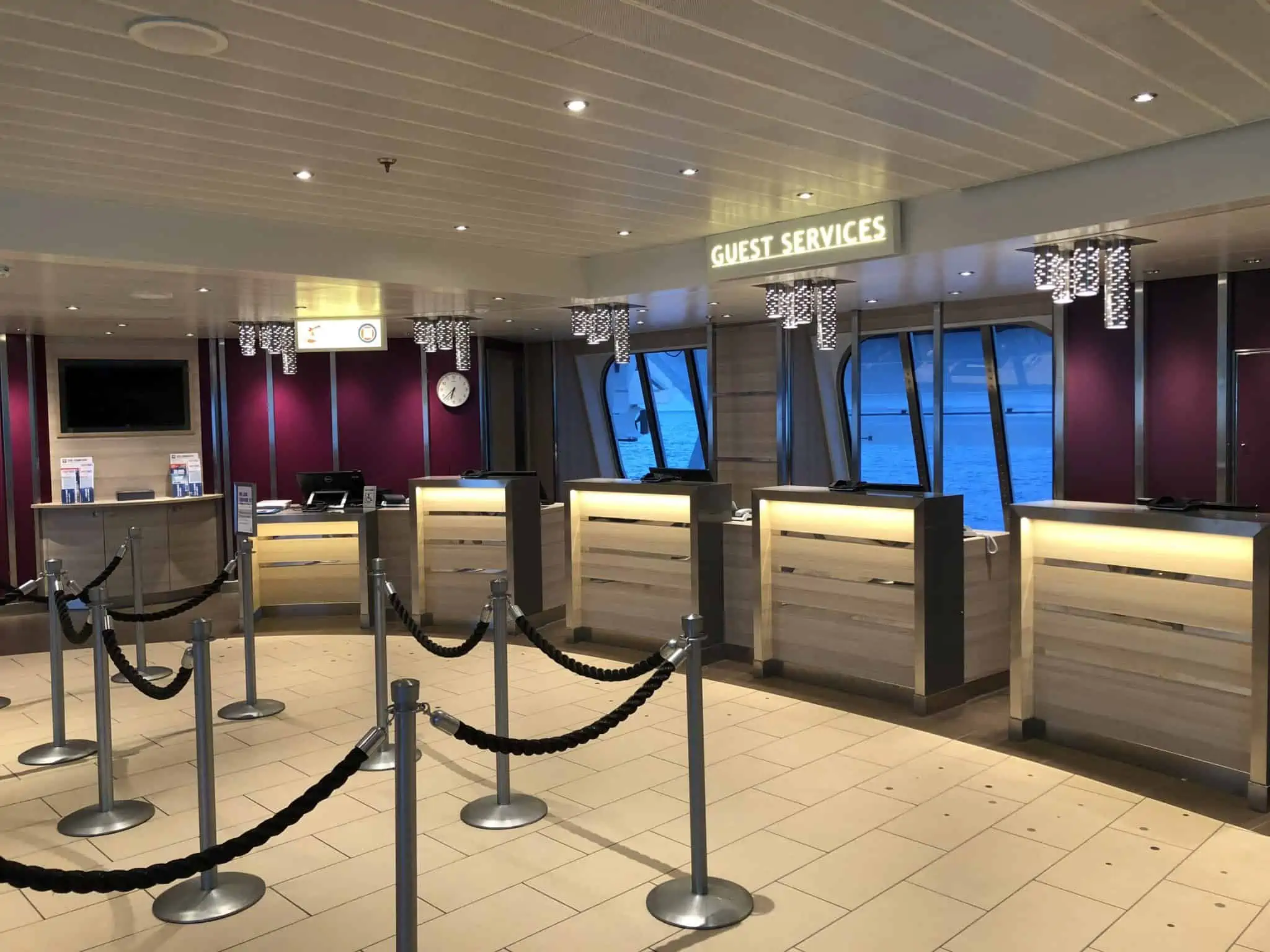 Frankly, we hope that you never have to visit the Guest Relations deck… at least not because you're having trouble on your cruise. But if you do, the expansion of this space on deck 3 is a good thing, as it's created more work stations at which the crew can try and make right whatever has gone wrong. Not only is the space larger, but it has a much more open feel did the same area on Carnival Vista.
11. Additional Seating Outside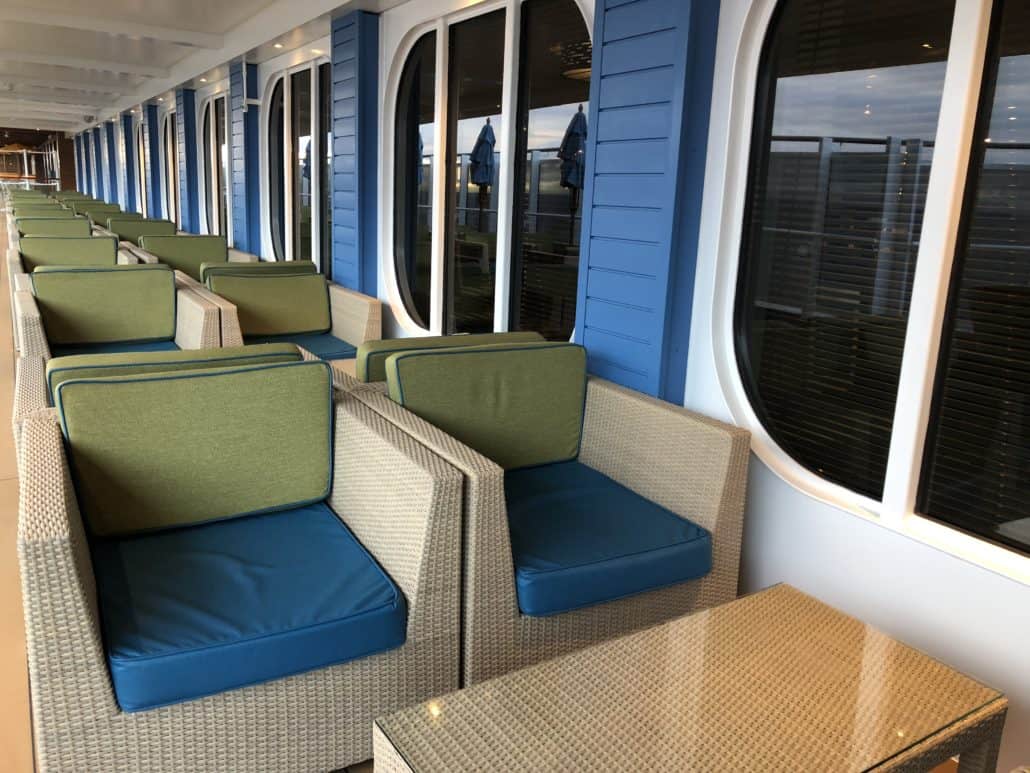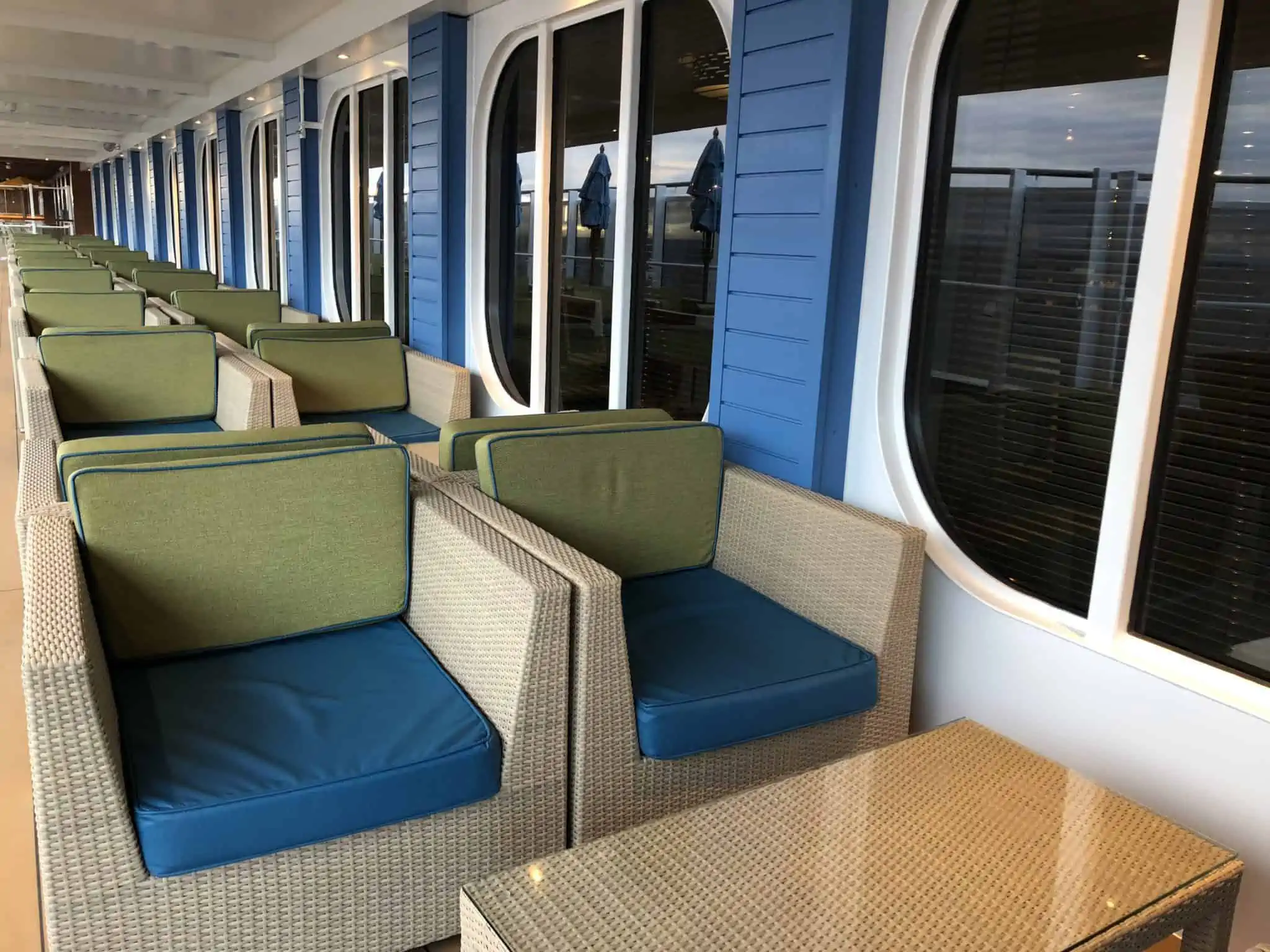 A big reason many of us cruise is to connect with the ocean. There's something about sitting outside — whether reading, eating or napping — and feeling the sun on your face as you gaze off into the distance that's about as peaceful as life gets. So it's only fitting that on a ship named Horizon, they've created a lot more spaces from which to… well, gaze at her namesake.xThis is especially true on the starboard side of deck 5, which on Carnival Vista was home to Guy's Pig & Anchor. Here, the space has been freed up for more seating. In fact, that's something we noticed at every turn on this ship: There are all sorts of areas, both indoors and out, to sit, whether by yourself or with a group. There are cozy nooks and loungers and quiet corners everywhere.
12. Smart Elevators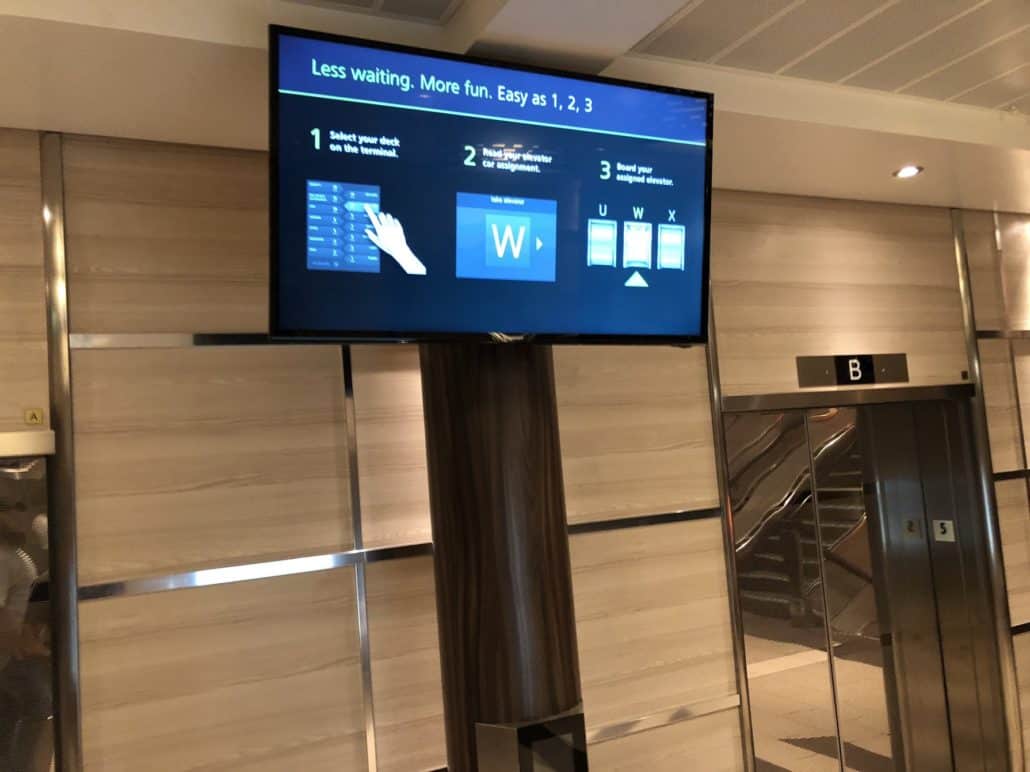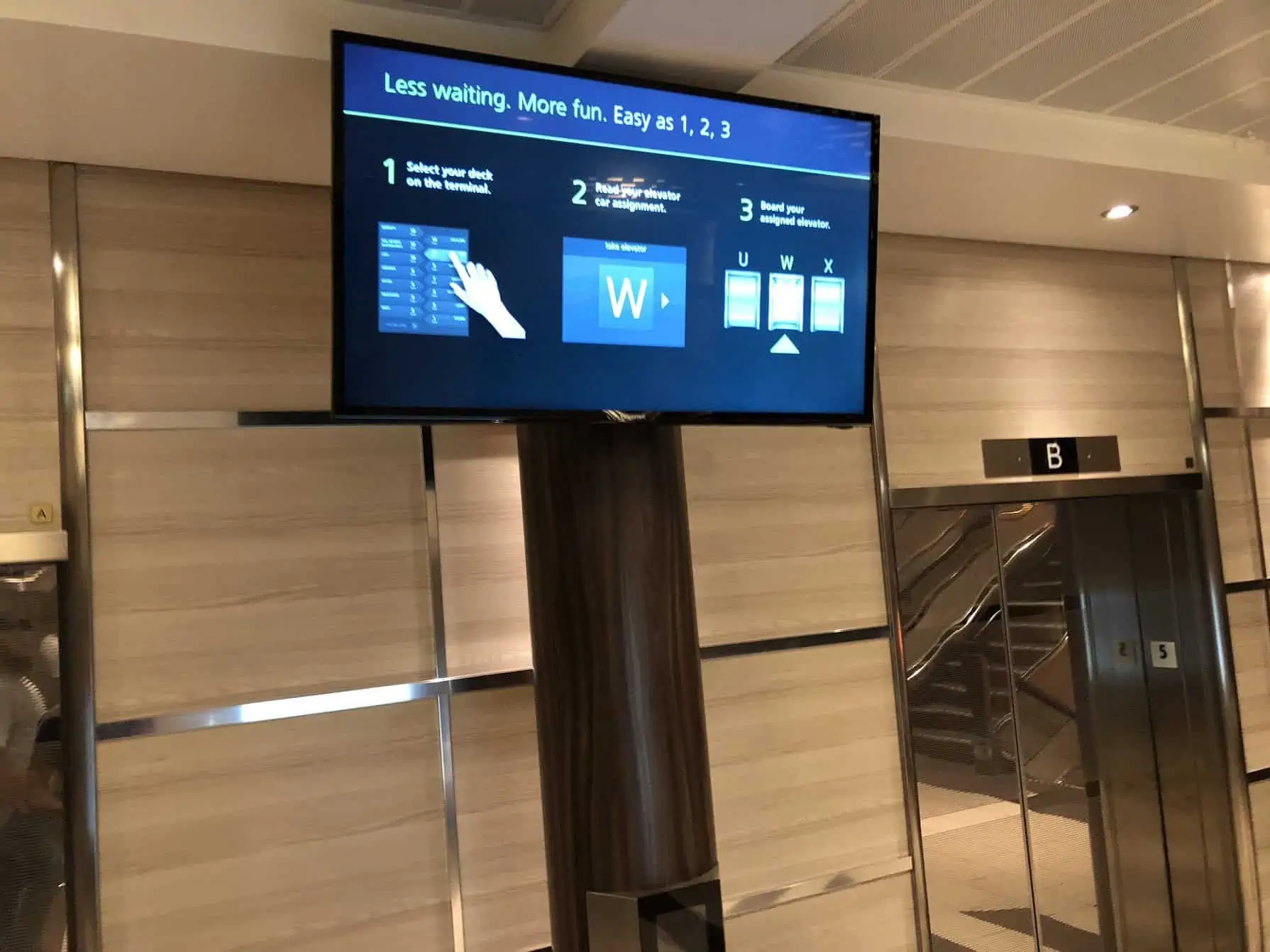 Carnival Horizon rolled out smart elevators that are often used in busy land-based buildings. These elevators eliminate the stop-and-go at every floor. Instead, you walk up to the elevator and push which floor you'd like to go. From there, the elevator's brain picks which lift is quicker for you and assigns your an elevator. The new elevators also expedite disembarkation by moving 1,000 guests per hour. The new elevator system is scheduled to be implemented on Carnival Panorama and eventually retrofitted to Vista.
Have you noticed any other differences between the Carnival Horizon and the previous ship in her class? With the Carnival Panorama currently being built, are there any changes you'd like to see implemented on her?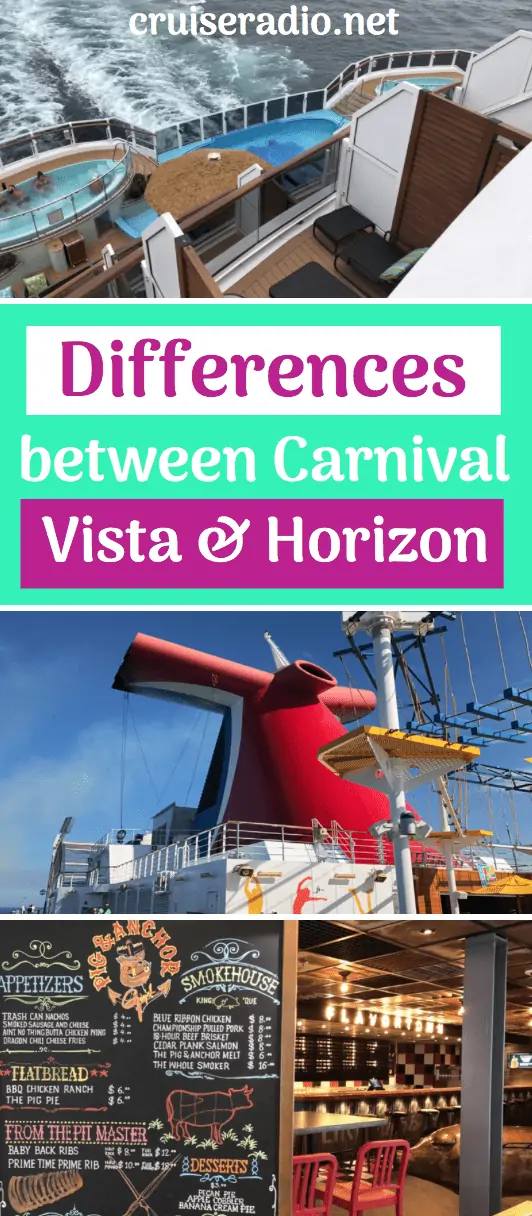 SaveSave
SaveSave