With the announcement that Disney Dream will resume sailings on August 9 from Port Canaveral, Disney Cruise Line has updated its health and safety protocols.
Let's take a look at what the cruising experience will be like as far as health and safety when guests step foot onto Disney Dream — and Disney's other ships — after over a year.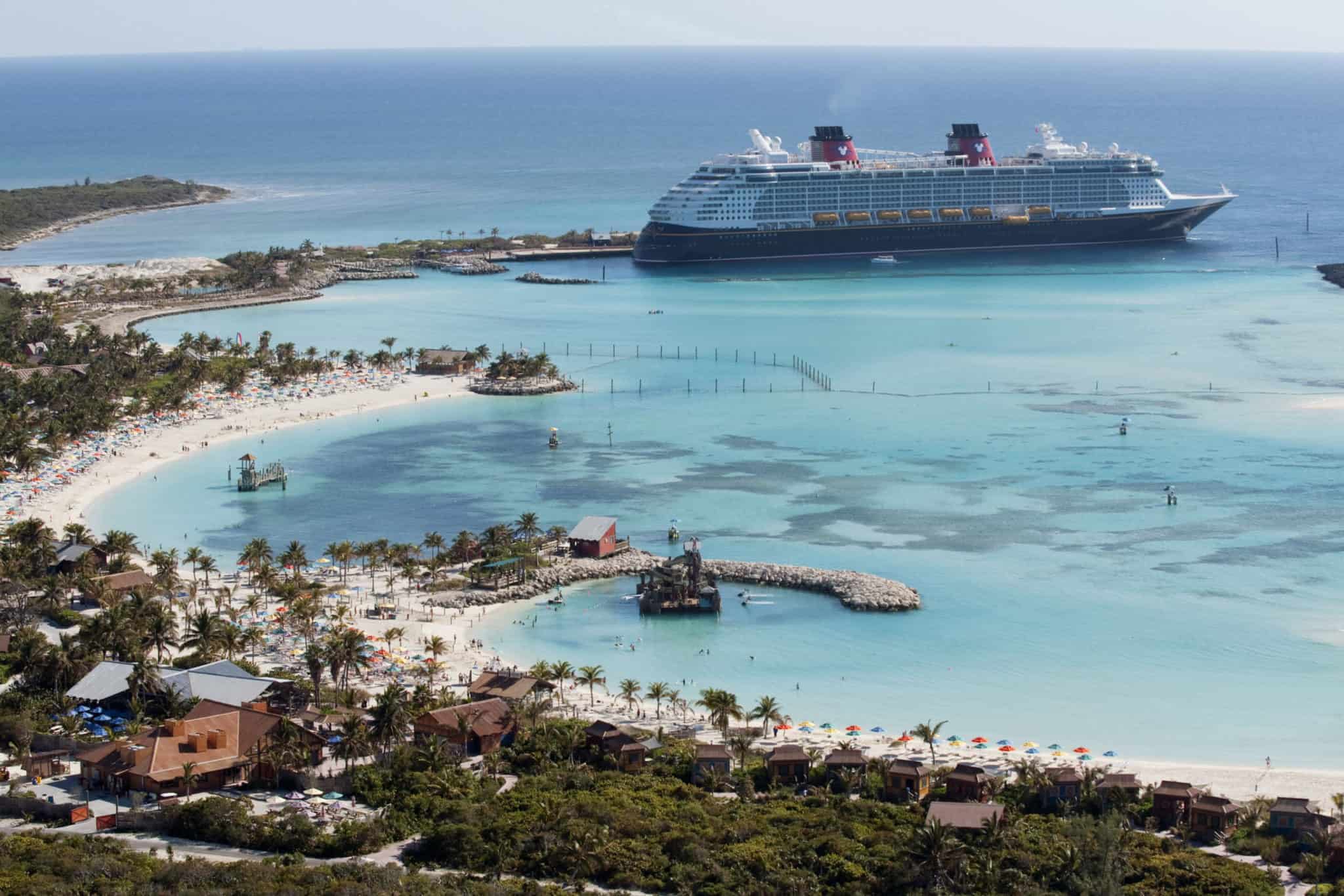 Vaccination & Testing
Passengers who are eligible to get a COVID-19 vaccine before the cruise are encouraged, but not required. American passengers who are fully vaccinated at least 14 days before sailing and can provide proof will be exempt from pre-cruise and embarkation day testing requirements.
Those who are unvaccinated will be required to submit PCR test results from between 5 days and 24 hours prior to the sail date. Disney Cruise Line has secured a special rate of $98.33 per PCR test through a third-party vendor, Inspire Diagnostics. Guests may also choose to get their PCR test from any independent testing supplier.
At the terminal on embarkation day, unvaccinated travelers will have to take a rapid PCR test administered by Inspire Diagnostics. The $65 testing fee will be charged to the onboard account for passengers 12 years old or older.
Travel Insurance
For cruises departing from Florida through December 31, 2021, unvaccinated passengers 12 and older must provide proof of a valid travel insurance policy that meets coverage requirements. Guests who are fully vaccinated may choose to provide proof of vaccination instead of obtaining travel insurance.
Face Masks
All passengers ages 2 and older, regardless of vaccination status, must wear face coverings when indoors, except when eating, drinking, or in their stateroom.
Approved face coverings should fully cover the nose and mouth, fit snugly but comfortably, be secured with ties or ear loops, and be made of two layers of breathable material.
Currently, neck gaiters, open-chin triangle bandanas, and face coverings containing valves, mesh material, or holes of any kind are not acceptable.
Masks don't need to be worn outdoors or on Disney's private island Castaway Cay.
Physical Distancing
Passenger capacity aboard the ships has been reduced, and experiences have been adjusted to allow for easier physical distancing. Signage will be visible throughout the ship to remind passengers and crew to keep their distance from each other.
In areas where distancing is not feasible, like at check-in or guest services, barriers have been installed.
Close-up character interactions have been temporarily paused, and kids' activities are put on in small group settings.
Enhanced Cleaning
Disney Cruise Line has increased the frequency in which things are cleaned, and extra attention will be given to high-touch services and children's facilities.
Cabins will undergo enhanced treatments between cruises, in addition to twice-daily housekeeping service. High-touch soft surfaces like pillows and paper stationery have been removed.
All ships will be equipped with a new air purification system that cleans both the air and surface areas using an ionization process. The circulation of fresh air has also been increased, and HVAC filters have been upgraded.
Navigator App
Disney Cruise Line has updated its Navigator app to add some new features that will aid in its health and safety protocols.
The new Guest Services Live Chat will allow passengers to communicate directly with Guest Services, the dining team, and the shore excursions desk from wherever they are on the ship via their smartphone.
Digital menus, activity schedules, venue descriptions and locations, deck plans, and more can also be found on the Navigator app, as well as a new Virtual Queue that will help passengers know when to debark the ship in each port of call (during busy times).
The Navigator app is available for iPhones, iPads, and Android smartphones.
Castaway Cay
Initially, Disney Dream's three and four-night itineraries will only call at Castaway Cay. Here's what you can expect on the island:
While face masks won't be required on most parts of the island, they will be required in places like the shop, restrooms, and while traveling on the tram.
Beach lounge chairs and umbrellas have been rearranged to allow for physical distancing, and guests should not move them around.
Cookie's BBQ, the barbecue buffet-style lunch at Castaway Cay, will now be served by crew members instead of self-service.
Scuttle's Cove, the island's kids' club, is temporarily closed.
The Teen Hideout and In Da Shade Game Pavilion are open with limited capacity.
Mickey, Minnie and the gang will make surprise appearances on the island. As well, an all-new "Party Patrol" which will feature popular Disney characters riding around in beach vehicles throughout the island.
The Castaway Cay 5k has been temporarily paused, but passengers who want to run the race on their own will receive a finishing medallion. More information on this will be available in the Navigator app.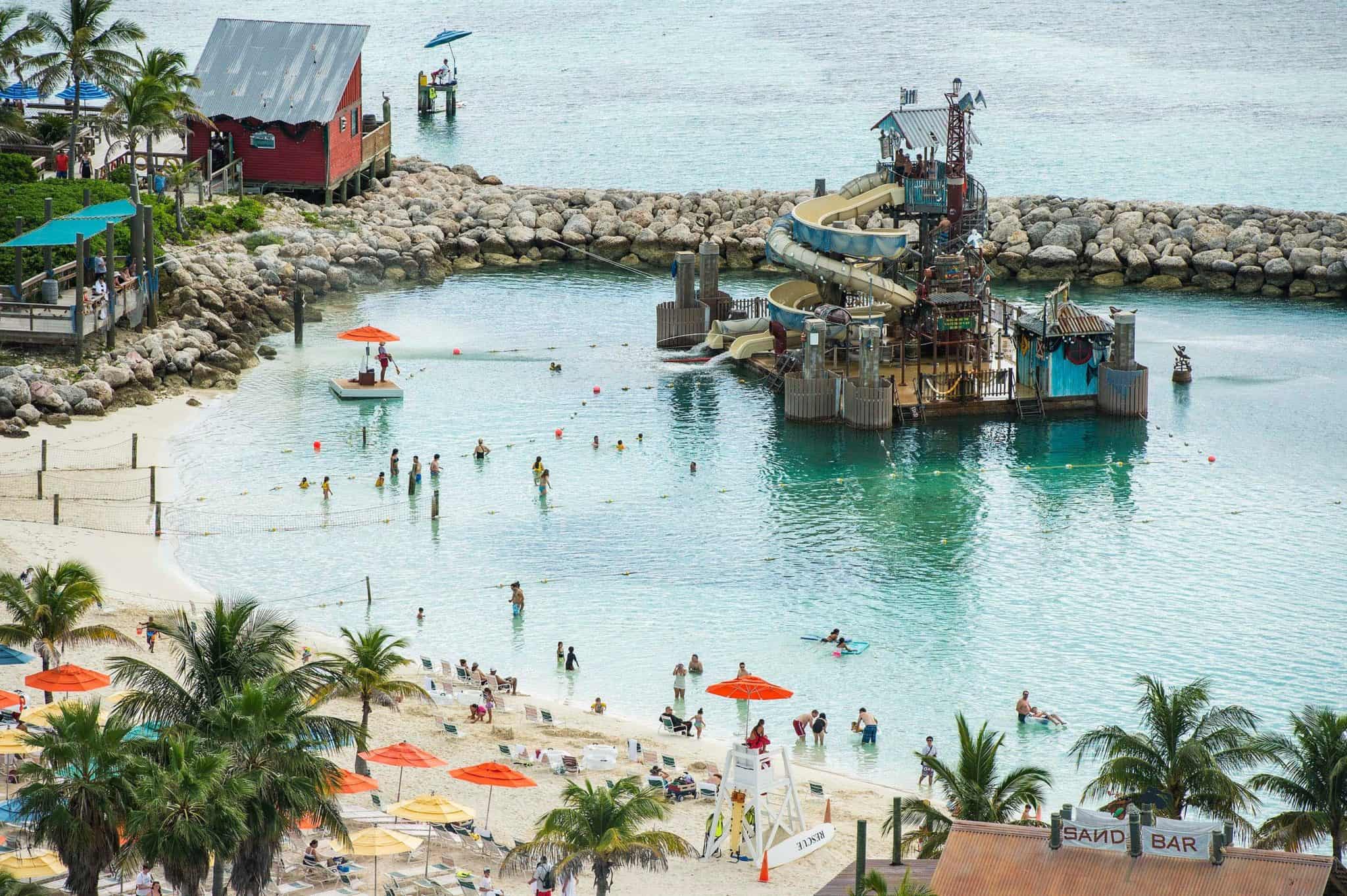 READ NEXT: Disney Details 'Avengers' Dining Experience on Disney Wish