Disney Cruise Line (DCL) has announced that beginning August 9, Disney Dream will resume voyages from Florida with three- and four-night cruises departing Port Canaveral and visiting private island Castaway Cay in the Bahamas.
The news shows how far the industry has come in a short period of time. Back in March, when Disney canceled all sailings through the end of May, Disney CEO Bob Chapek said "with some luck" the line would be able to start limited operations sometime this fall. Beating that prediction is a clear demonstration of the progress made by the industry in tandem with public health officials.
"Our focus remains on operating our ships in a responsible way that continues to create magic for all on board," Disney Cruise Line said in a statement. 
"We are resuming sailing in a gradual, phased approach that emphasizes multiple layers of health and safety measures, developed in consideration of guidance from the US Centers for Disease Control and Prevention and other medical experts."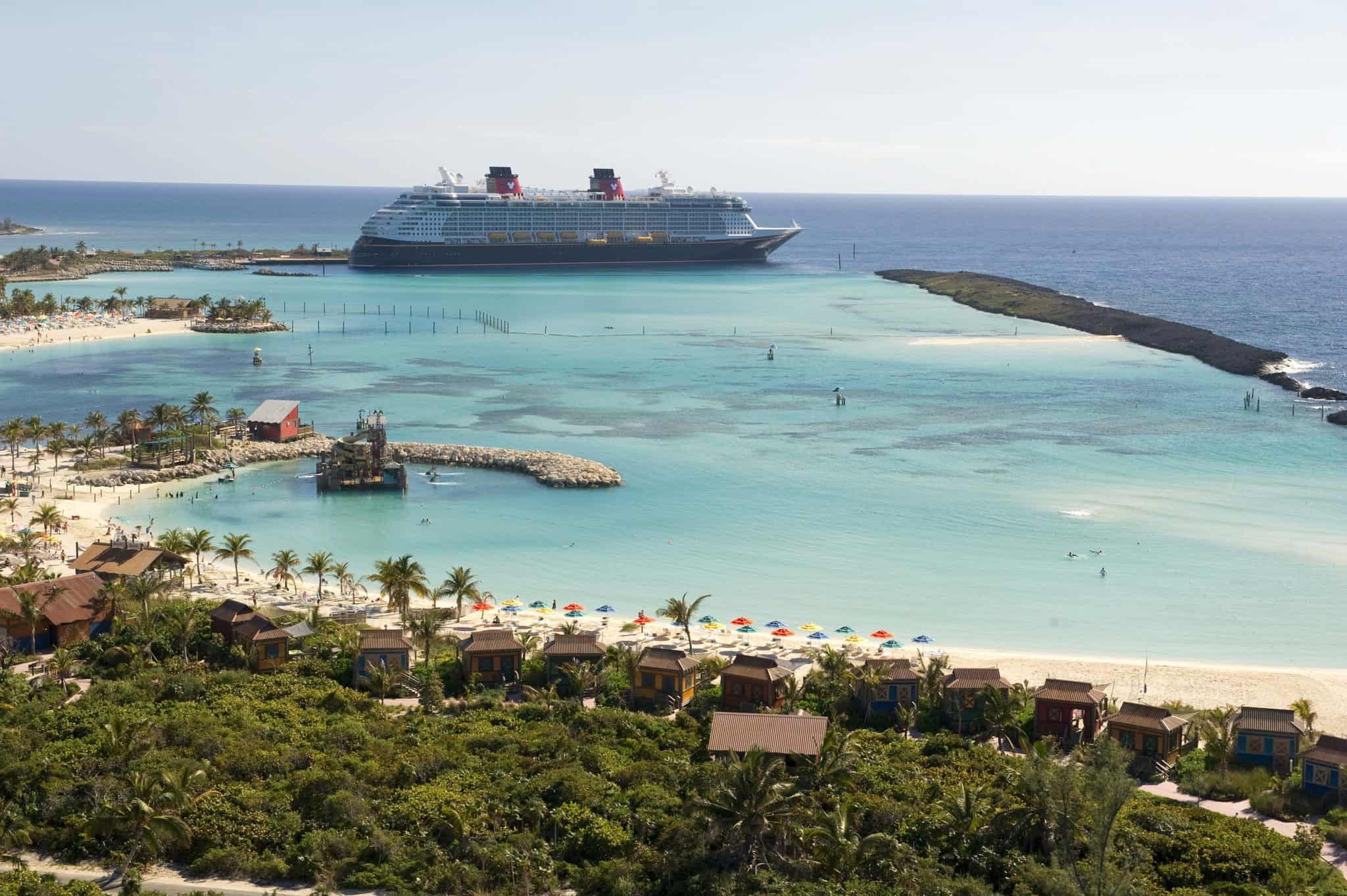 READ MORE: Court Rules CDC's Cruise Line Regulations Will Remain In Effect, Including In Florida
Disney Cruise Line has already returned to sea after more than a year of shutdown, with Disney Magic now cruising the coastline of the United Kingdom on short voyages exclusive to UK residents. And Disney Dream completed a two-night test cruise last weekend from Port Canaveral, with 300 employees and their guests acting as passengers.
Disney Cruise says it will take a "multi-layered approach" to health and wellness. While it will not mandate vaccinations for departures from Florida, the line says "We strongly encourage all eligible guests to become fully vaccinated against COVID-19 before their Disney cruise. However, we are not requiring vaccinations for guests on sailings departing from Florida."
Face Coverings Will Be Required In Most Indoor Settings
Guests not willing to reveal their vaccination status will face testing requirements before leaving home and again at embarkation.
Guest capacity has been reduced to promote physical distancing, and face coverings will be required in most indoor public areas for all guests ages two and older.
In keeping with its phased-in approach, Disney says it will gradually reintroduce the rest of its fleet. "We continue to prepare the Disney Fantasy and Disney Wonder to welcome guests once again and look forward to sharing more information soon," the line stated.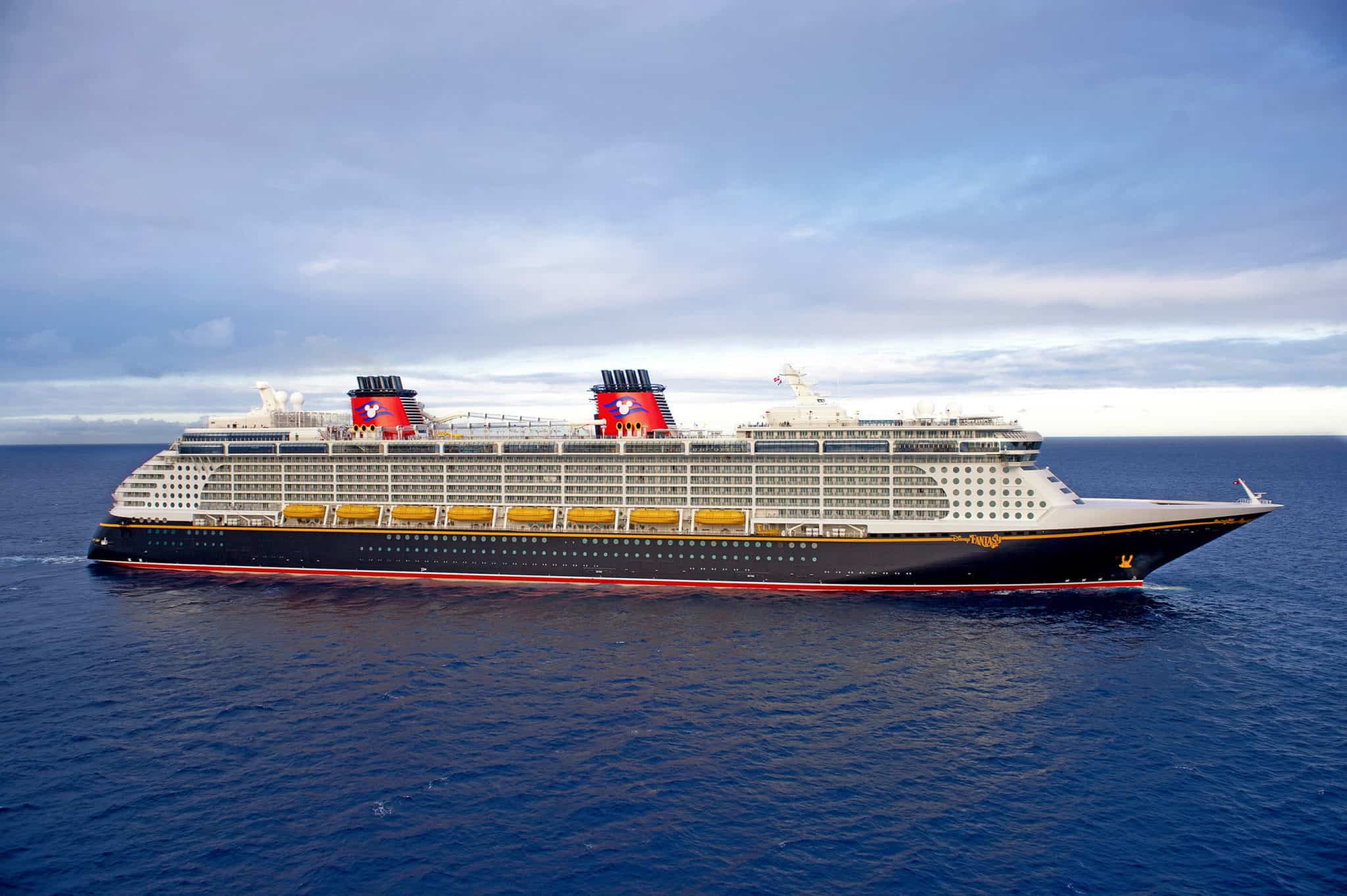 "Some Things May Look A Bit Different For Now"
The family-focused cruise line previously announced the cancellation of Disney Fantasy departures through August 28, Disney Wonder departures through September 19, and Disney Magic departures in the U.S. through November 4.
Disney Cruise has also released a video promoting its return to service, hosted by Thomas Mazloum, President, Disney Signature Services.
"We're ready to welcome you again and set sail once again, with happiness in our hearts, and, of course, plenty of Disney Magic," Mazloum said in the video promoting the line's return to sailing from a U.S. port. "And while some things may look a bit different for now, you can rest assured that the dazzling entertainment, impeccable service, and attention to detail that have long defined Disney Vacations remain the same."