Disney Cruise Line has started operating sailings from Australia as the Disney Wonder arrived at Sydney Harbor last week.
This was the first time any Disney Cruise Line ship had sailed from the continent since the line was founded 25 years ago.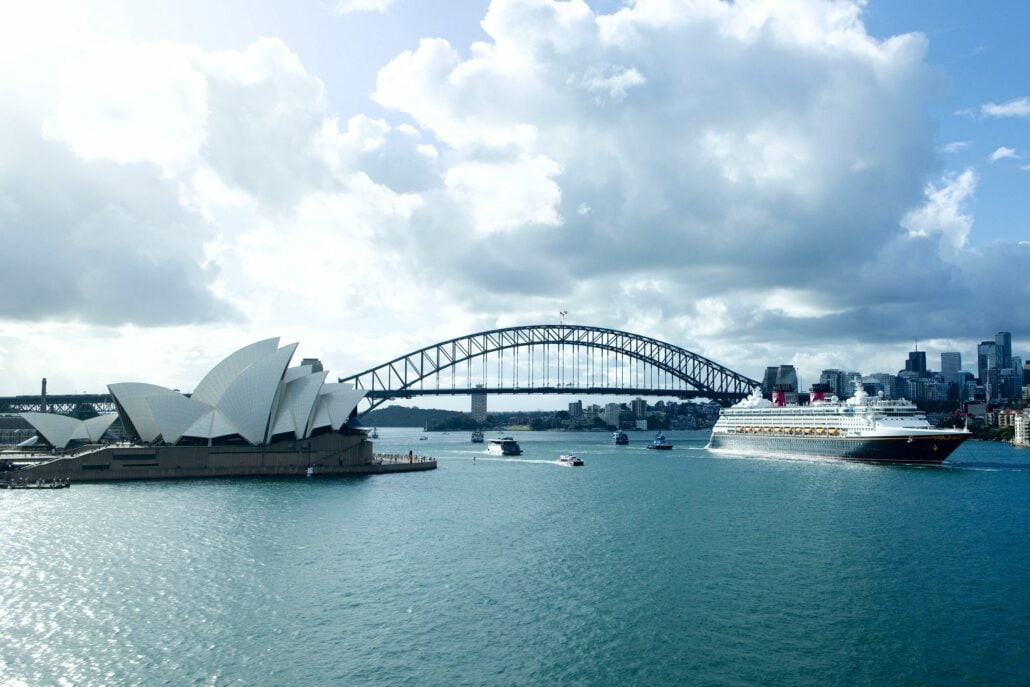 The cruise ship left for its first Australian itinerary the following day—a four-night voyage that will sail to Hobart, Tasmania.
After its inaugural cruise, passengers can take advantage of two- to six-night cruises that begin from 3 Australian ports: Brisbane, Melbourne, and Sydney. Some itineraries will also include a homeport from Auckland, New Zealand. 
In addition to Hobart, Disney Wonder's Australian itineraries will stop at Noumea in New Caledonia and Eden in Australia.
Several of its cruises won't have any port stops, allowing guests to make the most of the onboard amenities. They also won't feature stops in the cruise line's exclusive Bahamian destinations. 
What can Australian guests look forward to onboard Disney Wonder?
Thomas Mazloum, the President of Disney Signature Experience, said that passengers can look forward to cruises completely committed to elevating the "at sea" experience.
RELATED: Disney Cruise Ships Ranked Smallest to Largest 
"We've enhanced an already great experience by adding extra touches and stories for our friends here in Australia and New Zealand, so you'll see an extra layer of characters and encounters… It's really about bringing Disney to your own backyard," Mazloum shared.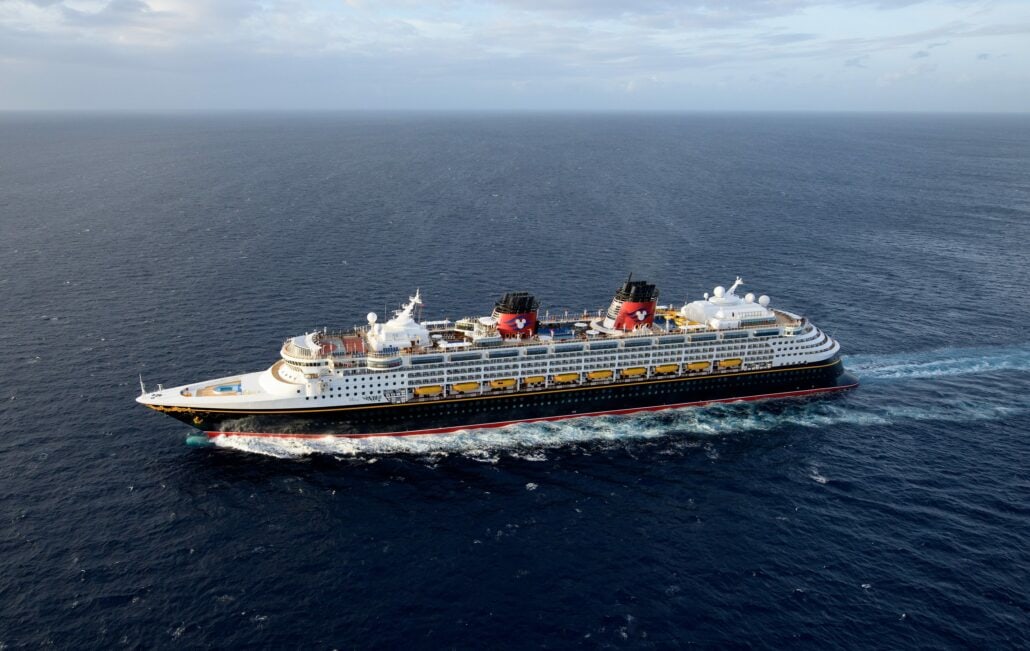 Onboard, passengers can meet classic Disney characters like Mickey and Minnie Mouse, and other famous personalities from Pixar, Star Wars, and Marvel. Over 900 cast members will bring various characters to life.
Disney Wonder offers over 51 amenities, including bars, lounges, parties, shops, spa facilities, and recreational activities.
There are 11 decks with restaurants and 875 staterooms. It also offers a selection of theatrical productions like Aladdin, Peter Pan, Disney Dreams, Frozen: A Musical Spectacular, and Pinocchio.
The Magic-class vessel is the second ship in Disney's fleet and began sailing in 1999. Able to accommodate 2,713 passengers, it's a smaller vessel similar to Disney Magic.
Disney Wonder's Australian cruising season runs from October 2023 to February 2024.