Disney Cruise Line's first new ship in a decade was officially named and christened during a pierside ceremony in Port Canaveral, Florida on Wednesday.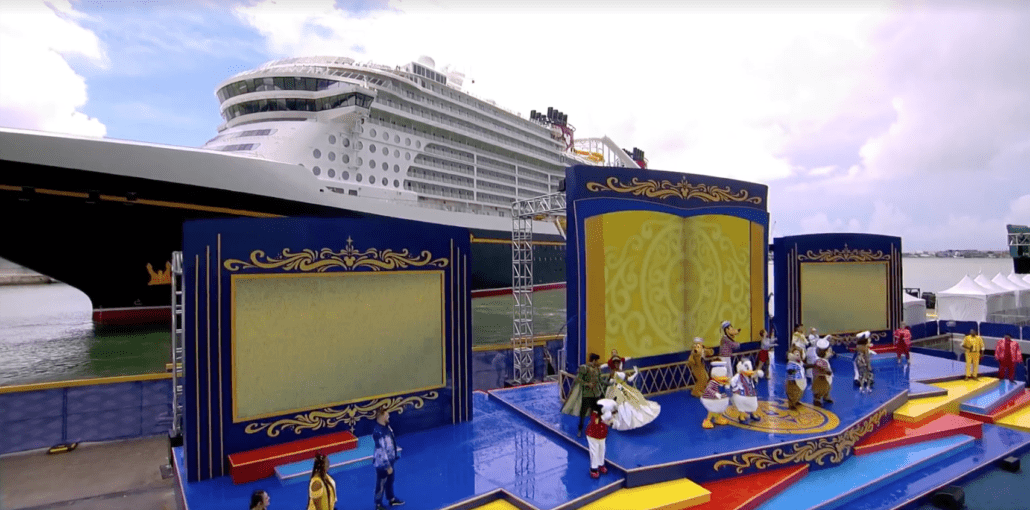 Disney Wish is the line's fifth cruise ship, following Disney Fantasy which debuted back in 2012. Wish is the first of the line's new Triton-class, which is scheduled to see two additional ships added in 2024 and 2025.
During the ceremony, Disney Wish floated in the background as Disney characters and performers put on a stage show on the dock, which culminated with Disney executives ushering in three kids from the Make-A-Wish Foundation to bestow a blessing upon the ship and all who sail on her.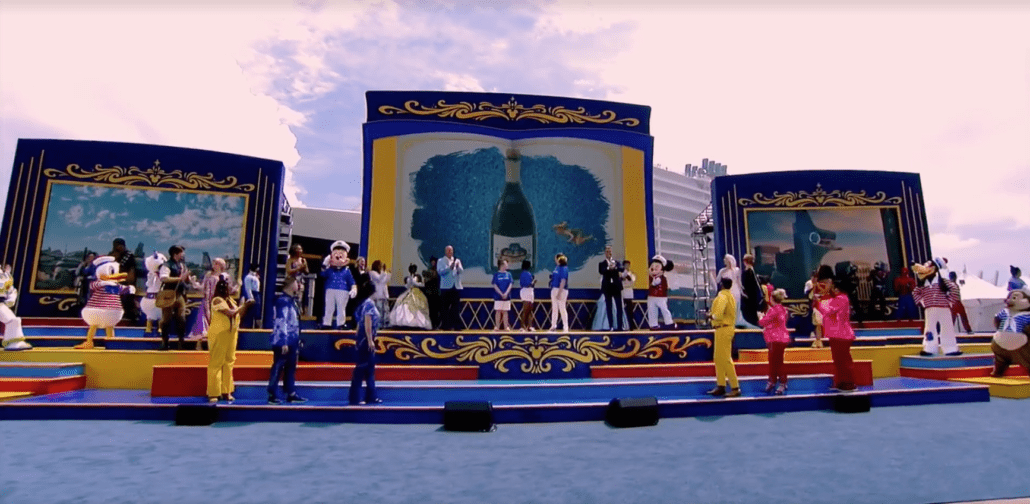 Now, invited guests are on a three-night preview cruise aboard Wish before her official inaugural voyage on July 14, 2022. From Port Canaveral, the ship will operate three and four-night Bahamas cruises with stops in Nassau and Disney Cruise Line's private island Castaway Cay.
MORE: Next Season of 'Embark With NCL' Web Series Premiering This Week
As Disney's first new ship in 10 years and the first in the Triton-class, it contains a whole host of features that are either brand-new to the ship, or amped-up compared to the line's other vessels. These include a nearly 2,000 square-foot Moana-themed suite in the funnel, two specialty restaurants and a bar all themed after Beauty and the Beast, and a Star Wars bar with a virtual "window" out to the galaxy.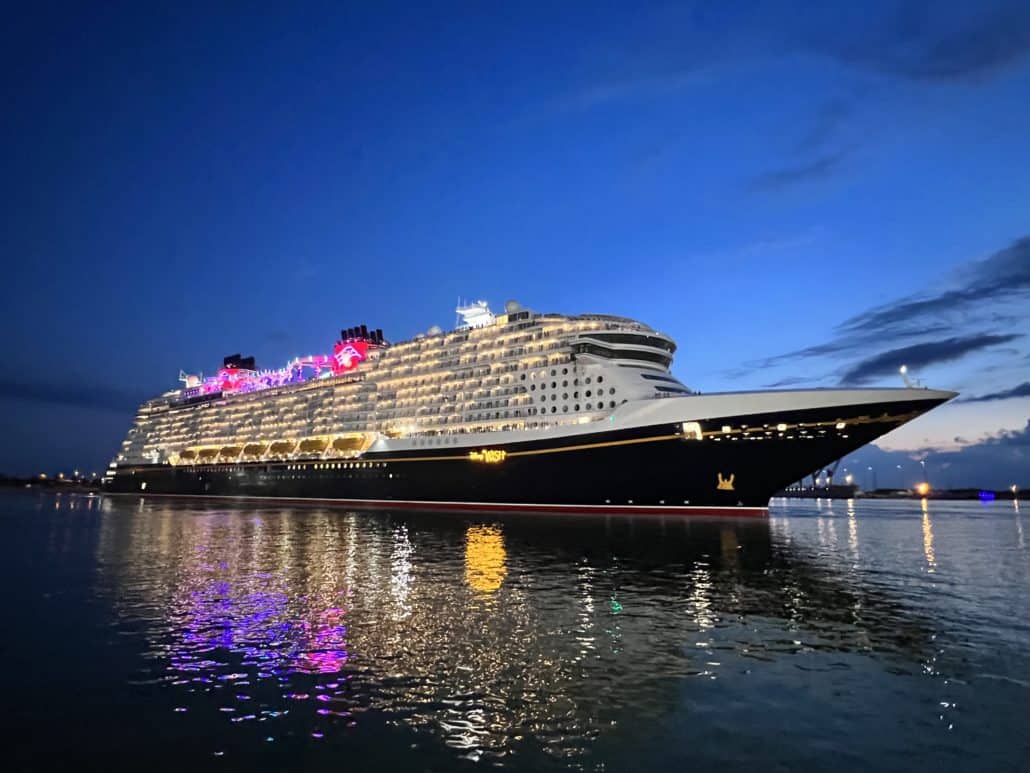 The rotational dining main restaurants are all brand-new on this ship: there's Arendelle: A Frozen Dining Adventure, Worlds of Marvel, and 1923 — a restaurant all about the history of the Walt Disney Company, which was founded in 1923. If you're wondering what rotational dining is, it's Disney Cruise Line's main dining dinnertime concept. Passengers are assigned a dining schedule at the beginning of the voyage, and rotate (with their servers!) through all three restaurants during the sailing.
Other fun features of the ship include the revamped aqua coaster called AquaMouse, which has its own storylines; The Bayou, a greenery-filled bar inspired by The Princess and the Frog, and a slide that takes kids from the atrium down to the Oceaneer youth clubs.
READ NEXT: Viking Ocean and Expedition Ships: 11 Similarities and Differences