Disney Cruise Line has officially taken delivery of its fifth and newest ship, Disney Wish.
The vessel was handed over from the Meyer Werft shipyard to the cruise line during a ceremony today in Germany. Disney Cruise Line President Thomas Mazloum and Meyer Werft Managing Director Jan Meyer signed the official documents that transferred ownership from the shipbuilder to Disney.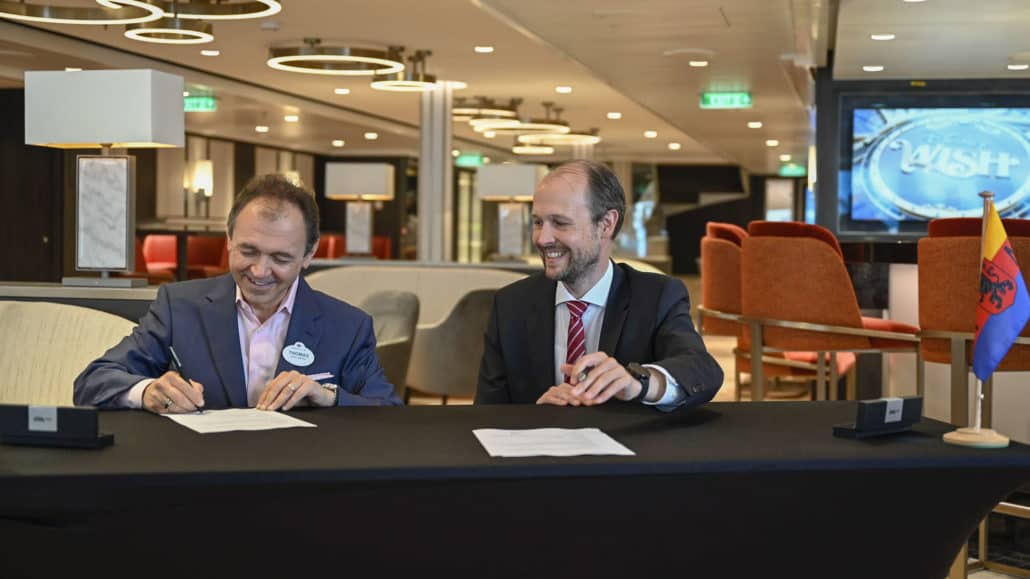 Delivery marks the final milestone in a vessel's construction journey, as that means the shipyard has completed its work and the cruise line takes over.
A number of Meyer Werft and Disney Cruise Line executives came together to witness the lowering of the Meyer Werft flag and raising of the Disney Cruise Line flag on the vessel.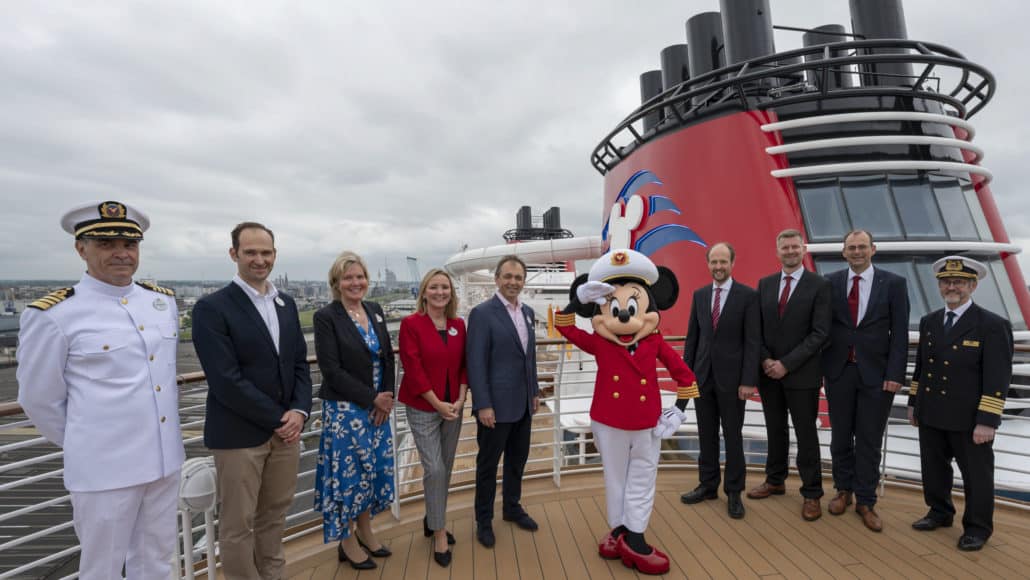 Disney presented Meyer Werft with a Cinderella statuette, commemorating the life-sized bronze statue that welcomes guests in the ship's Grand Hall atrium.
MORE: Cozumel Welcomes Nearly 10,000 Cruise Visitors in One Day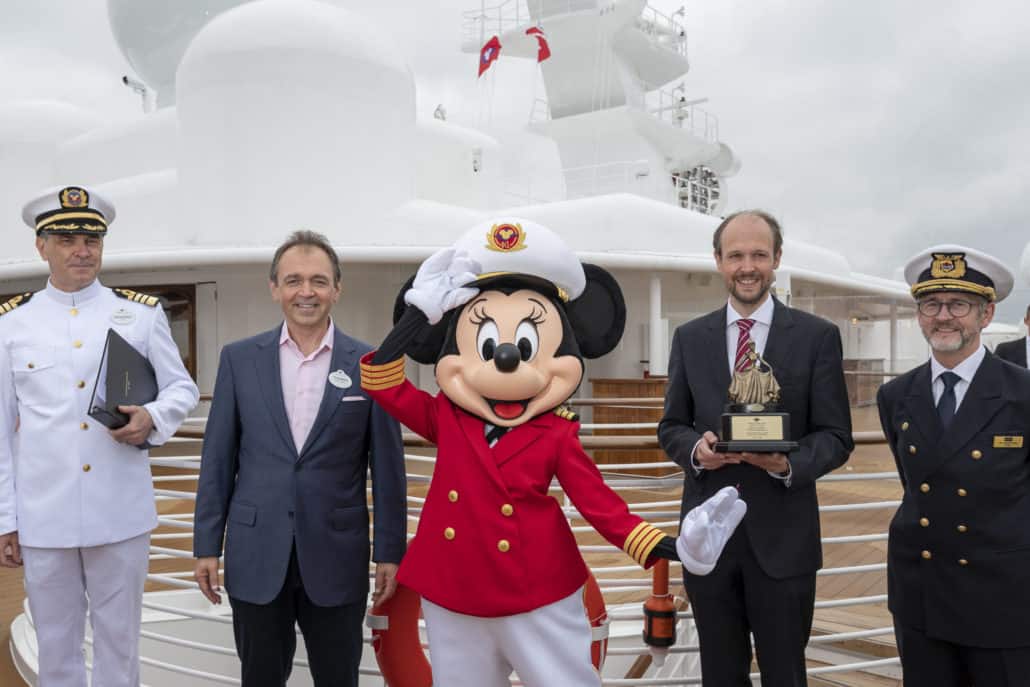 Following the ceremony, Captain Marco Nogara took the helm of Disney Wish to begin her transatlantic journey from Bremerhaven to her new home in Port Canaveral, Florida.
Disney Wish is the first in Disney's Triton class, which will include three ships set to debut from next month through 2025. It will feature a revamped aqua coaster called AquaMouse, a Moana-themed suite in the funnel, and reimagined kids' clubs that can be accessed via a slide from the Grand Hall.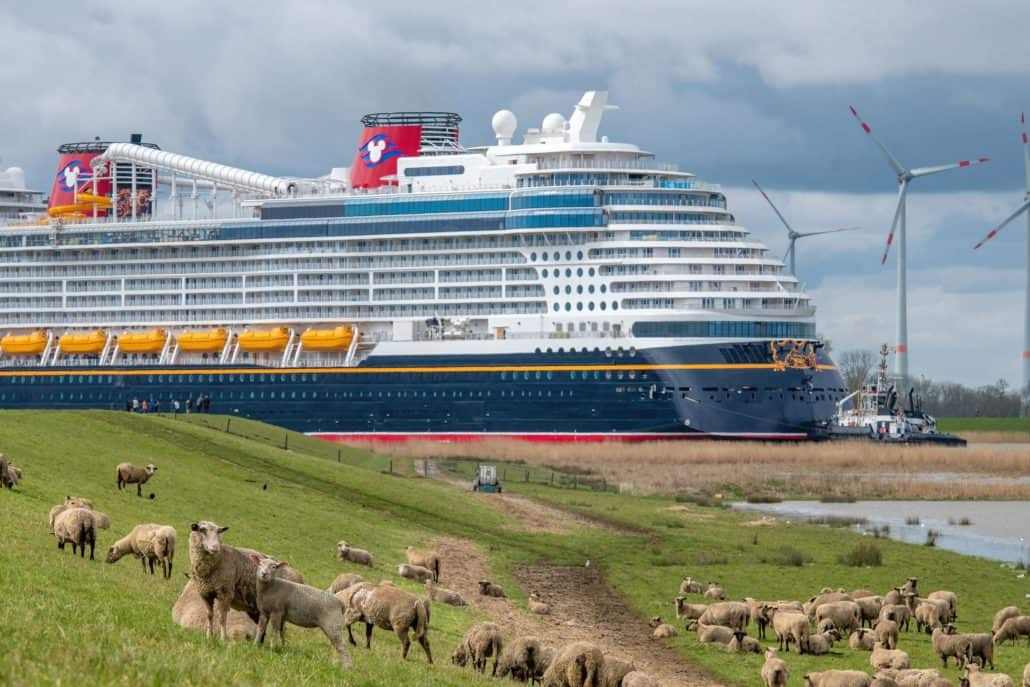 Dining on the ship will include three all-new rotational main dining rooms: Arendelle: A Frozen Adventure, Worlds of Marvel, and 1923. The two specialty restaurants have both been themed after Beauty and the Beast — Enchanté inspired by the candelabra Lumiere, and Palo Steakhouse inspired by the clock Cogsworth. Marceline Market is effectively the ship's buffet, a "free-flow food hall inspired by popular marketplaces around the world."
Disney Wish's maiden voyage is set for July 14.
READ NEXT: Disney Wish to Feature A Moana-Inspired Suite in The Funnel