Margaritaville at Sea has announced new details on the entertainment that guests can expect aboard its newly-rebranded ship, Margaritaville at Sea Paradise.
Upon embarkation, passengers will be transported into a vacation state of mind, greeted by island-inspired music, "Fins Up Crew" team members, and iconic Margaritaville stilt walkers.
The "Tales from Margaritaville: Jimmy's Ship Show" will take guests on a musical journey to the islands. Written and produced by Jimmy Buffet and Producer Frank Marshall, the show will feature memorable stories and songs inspired by Buffett's book "Tales from Margaritaville."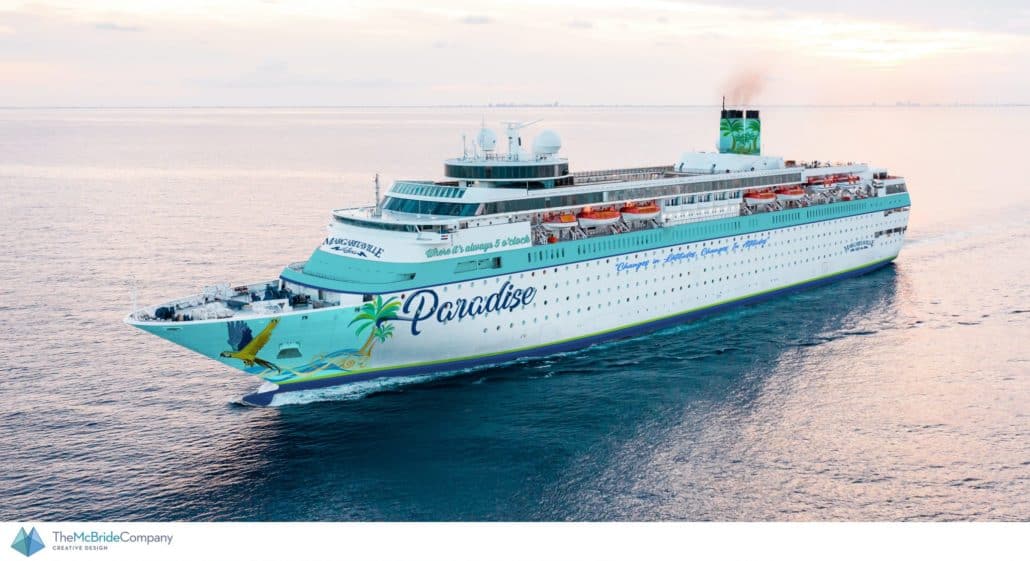 "It's been very cool working with Jimmy to put together a ship show filled with his unforgettable songs and stories," said Frank Marshall. "I can't wait for the maiden voyage!"
Live music will be available in various spots around the ship, including in the Oasis Room. Late-night comedy will be available on select departures, and other entertainment and events onboard include family game shows, themed parties, streaming concerts at sea, kids' programming, and more.
MORE: Carnival Celebration's New Bar A Throwback To Classic Ships, Decor
Other aspects of the ship will include a number of bars and restaurants, including JWB Prime Steak & Seafood, LandShark Sports Bar, 5 o'Clock Somewhere Bar, Frank and Lola's Pizzeria, and the Port of Indecision Buffet.
The ship will also feature the St. Somewhere Spa, Par-A-Dice Casino, Fins Up! Fitness Center, and a variety of retail shops.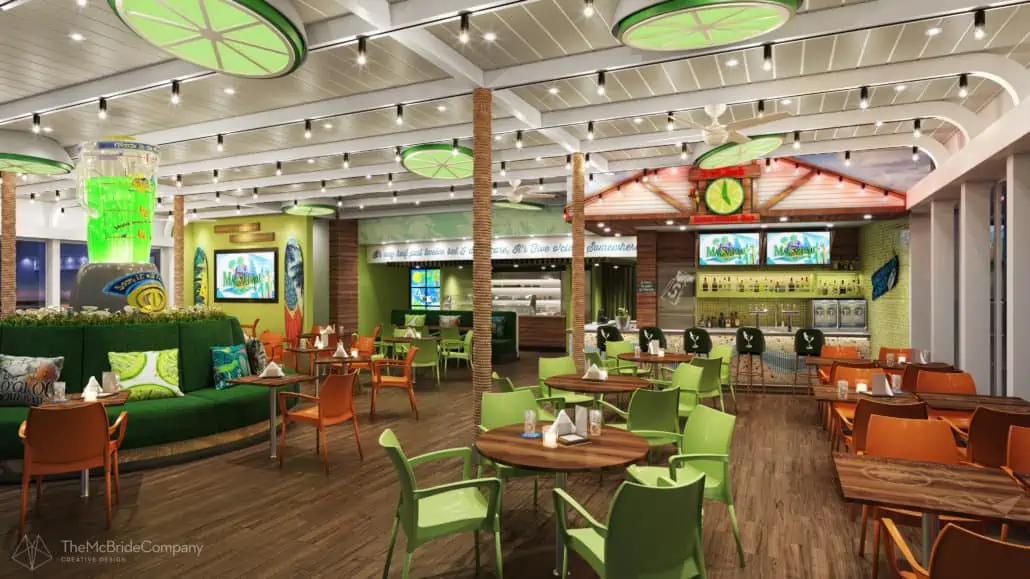 The ship will operate two-night cruises between Palm Beach, Florida and Freeport, Bahamas. Passengers have the option of staying on board for the full roundtrip voyage like a traditional cruise, doing a one-way trip to Freeport, or booking a Cruise & Stay package.
With a Cruise & Stay package, guests can get off the ship in Freeport and spend multiple days there at a hotel or resort. They can then catch the ship back to Palm Beach during one of its subsequent voyages.
Margaritaville at Sea Paradise's first voyage is scheduled for May 14.
READ NEXT: Jimmy Buffett's Margaritaville Cruise Ship: What You Need To Know